Sweatcoin app review 2020
If you read my post about the apps that pay you to walk, then you know Sweatcoin is a popular app that pays you to take a walk in the outdoors.
But, a lot of people who want to get paid to walk are skeptical (I was too!) –
Is Sweatcoin a scam?
Is Sweatcoin legit?
Does Sweatcoin give you real money?
Is Sweatcoin safe to use?
How does Sweatcoin make money? etc… the list of questions is endless.
After all, we know if someone is ready to pay you to do absolutely simple things there has to be a catch. Something is wrong. Sweatcoin scam?
There are a lot of questions about Sweatcoin and making money on a smartphone while walking.
So, let me answer the first question straight up –
Is Sweatcoin a Scam or Is Sweatcoin Legit?
No, it is not. Sweatcoin is NOT a scam and it is a completely legitimate app to get paid to walk.
Read: Highest paying apps today!
If you are using Sweatcoin properly, you will get paid to walk. That said, let me add a caveat –
You are not going to get rich using these apps or by getting paid to walk.
But, you will definitely make some money (enough to pay a few expenses, not hundreds of dollars).
If you are still not convinced and still wonder if Sweatcoin a scam, the app has been covered in the Business Insider, The New Yorker, Tech Crunch, The New York Times and more.
It is a credible company and people have earned money with it.
Want to make money quickly? Here are a few platforms to earn up to $25 – $50 in a few minutes!
I. What is SweatCoin?
For those of you who do not know, Sweatcoin is a free smartphone app that helps you earning money while you walk the outdoors.
You will not be paid for any steps that you take indoor.
If you are thinking up ways to mislead the app or fake the steps, let me tell you the makers are smart.
Sweatcoin has two step system to verify that you are in fact walking outdoors –
First, the Sweatcoin system will count your steps using the pedometer that is built in the app
Second, Sweatcoin has a system to ensure you are not cheating. So, they co-relate your steps with your geolocation to ensure you are actually moving out (and, not moving or shaking the phone alone!).
Now,
For every 1000 real steps that you take, you can earn .95 sweatcoins.
Sweatcoin is not real currency but the owners are working towards making it a cryptocurrency. It is not on blockchain yet.
The next important question is then –
How much is a sweatcoin worth?
Well, it is $1 for every 50 sweat coins that you will earn walking outdoors.
That is the sweatcoin to USD conversion for you!
You can spend your rewards (or Sweatcoin) in the marketplace in exchange for Amazon, Paypal vouchers and thousand other offers available on the platform.
We discuss all of this in detail in the latter part of this post
Relevant read:
II. How does SweatCoin work
Okay.. so let's get to the meaty part and talk about how to make money walking with Sweatcoin.
The first step you need to take is to download the app.
1. Download the app
Start by installing the app on your smartphone. It is the first step for you to start earning sweatcoins.
It is available for both Android and iOS. Check it out here
2. Start walking
Once you have downloaded the app, you are set to start walking.
Remember that you have to open up the app before you start walking and let the app run in the background. It needs to track your steps.
Besides that, you also need to switch on your GPS for it to work accurately.
Every time you walk outside, Sweatcoin will register how many outdoor steps you take and will reward you .95 sweatcoins every 1,000 steps.
Again, this is not a lot of money but if you let the app keeping running in the background, the steps do add up.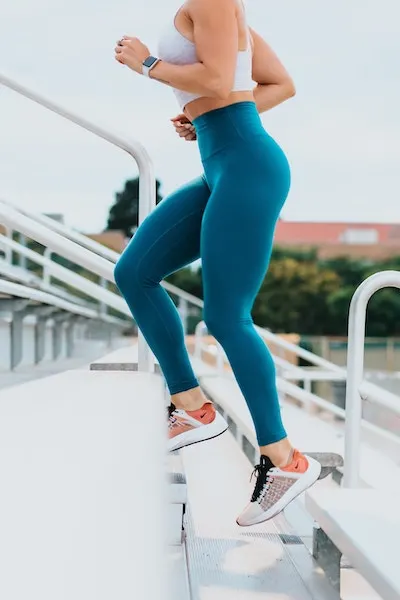 3. Exchange Sweat coins for rewards
Once you earn sweatcoins, you can exchange or redeem them for one of the rewards on the platform (daily offers)
You can find gift cards, restaurant discounts, holiday vouchers or even an iPhone for 20k sweatcoins (marathon offers).
III. How can you make money with Sweatcoin (besides walking)
There are three ways to earn Sweatcoins
Get paid to walk
Earn daily Bonus
Refer a friend and get referral bonus
Make money for walking
We have already talked about getting paid to walk outside. Just to add a few more points –
When you download and sign up for Sweatcoins, you will be a part of their free plan (Movers).
It comes with limitations on how many Sweatcoins can you earn.
This is a free level and it only allows you to earn up to 5 Sweatcoins a day which is approx. 5000 steps in a single day.
With the free plan, you can make 5 * 30 = $150 a month but you will also be walking 15000 steps for it.
If you want to increase the limit and earn money, you will need to buy their paid plans.
They are –
Shaker – Cost 4.75 Sweatcoins/month
You can earn upto 10 Sweatcoins per day and a maximum of 300 Sweatcoins per month.
This means, you have to walk approx. 10000 steps for 10 Sweatcoins.
Quaker – Cost 20 Sweatcoins/month
With Quaker, you can earn up to 15 Sweatcoins per day and upto 450 Sweatcoins in a month.
It is approx. 15000 steps in a month to earn all of it.
Breaker – Cost: 30 Sweatcoins/month
With Breaker, you can earn 30 Sweatcoins in a day which is 600 Sweatcoins per month.
It is approx. 20,000 steps a month upto 600 sweatcoins per month.
My opinion about Sweatcoin paid membership –
If you look at all the plans closely, the free plan is the best for the most people.
You are not going to walk more than 1000 steps outside on a usual day.
Anything beyond the plan requires you to walk more than 10000 EVERY day to actually utilise the plan – which is not possible for all of us – even if we are serious about fitness
You should start out with the free plan and if you exceed at least 5000 steps in a day, you can think about upgrading to a paid subscription.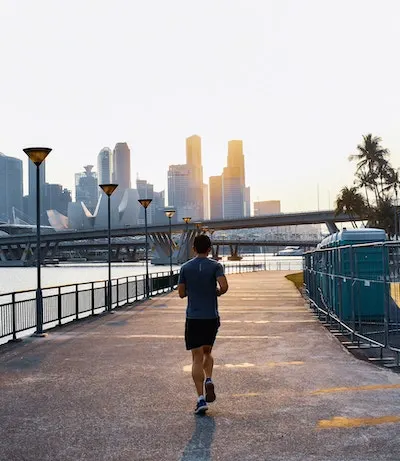 The other two are self explanatory.
There are ways to earn daily bonus and you can see them on the dashboard.
You can also refer a friend and earn referral bonus with them
IV. How can I redeem Sweatcoin rewards?
Let's learn how I can redeem the rewards or the sweatcoins that you earn walking –
Daily offers
Marathon offers
Daily offers or Sweatcoin rewards
There are a lot of offers on the platform and Sweatcoin is constantly working on adding new each day.
As discussed above, you can redeem Sweatcoins for restaurant vouchers, holiday vouchers, workout clothes, and much more.
If you cannot find the offer or reward of your liking to redeem, wait for a few days for new ones.
Marathon offers
You should always keep an eye out for marathon offer..
They are called "marathon offers" for a good reason.
In some cases, you can grab Sweatcoin rewards like iPhone XS, $1000 in cash paid via Sweatcoin paypal and $1000 holiday voucher.
All that sounds too good to be true… how do you collect so many sweatcoins all by yourself?
Well, the good news is, Sweatcoins allows you to transfer between accounts. That means, you can invite friends and family to combine efforts, add sweatcoins and earn the marathon rewards faster.
So far so good.
It is time to look at some pros and cons of the app Sweatcoin
Sweatcoin Pro
You get paid to walk and be healthy. It definitely acts as motivator for you to move more
If you collate your efforts with friends/family – you can grab great rewards from the marathon offers
All you need to do is let Sweatcoin run in the background and track your steps.
Sweatcoin marketplace allows you to have Paypal cash, Amazon vouchers and many more rewards. Wait it out before you can redeem it for something you love.
Sweatcoin Cons
Your steps count only if they are outside of your house. It does not matter how many step you take each day while you are indoors.
If you are allowing Sweatcoin app to run in the background with GPS being on, you will drain out the battery life quickly.
You can learn more about about the pros, cons and personal experience in this is sweatcoin legit or is sweatcoin a scam reddit conversation
V. Is Sweatcoin safe to use
Yes, it definitely is.
While it may not make you rich, but you can convert your steps into cash or vouchers.
If you already walk a lot outside, it is a great way to monetise that time as well. It also acts as a great motivator to walk more steps each day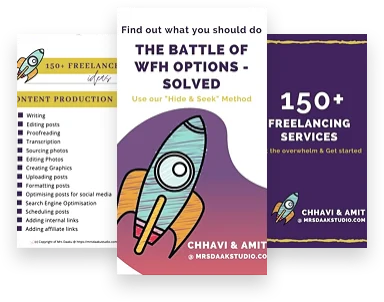 Frequently Asked Questions
1. How does SweatCoin make money?
While you can find more about this here, Sweatcoin makes money by partnerships, promoting products and the ad revenue model.
2. Does Sweatcoin Use Data when counting my steps?
No. Sweatcoin only requires GPS on your smartphone to be on. They do not need data or wifi to work
3. Do SweatCoins expire?
Fortunately, they don't. Sweatcoins do not expire and you can keep them as long as you find a sweet offer to redeem them on
4. Will I earn steps walking on a treadmill?
No. The app is designed to use geolocation and GPS to ensure you are walking outdoors.
5. Can I cash out my SweatCoins to my PayPal or bank account?
Yes, you can but NOT directly. You do not have that option.
If you want to transfer Sweatcoin to Paypal account in cash, you will have to wait for the voucher in the marketplace.
6. How many Sweatcoins is $1? How much is a sweatcoin worth?
On average, 50 sweatcoins equal $1. That is the sweatcoin to USD conversion for you!
7. Does Sweatcoin give you really money?
Yes and No.
You are rewarded a coin for every 1000 steps. However, Sweatcoins are getting accepted by vendors as a valid payment method.
For example, for 20000 sweatcoins, you can buy an iPhone. Read more about Sweatcoins being real money here
Actually, Sweatcoin owners vision is to make it a cryptocurrency which can be traded online. Right now, it is not on a blockchain.
8. Are there any Sweatcoin hack to make more money on the app?
There are no such Sweatcoin hacks. However, you can let the app run in the background so all the steps that you do take outside the house counts.
9. Does Sweatcoin sell your data?
Sweatcoin does collect your location data, fitness schedule etc. It does not sell it to marketers as stated on their website.
They use it only to verify that you are actually walking outside. You can read this Business Insider article to know more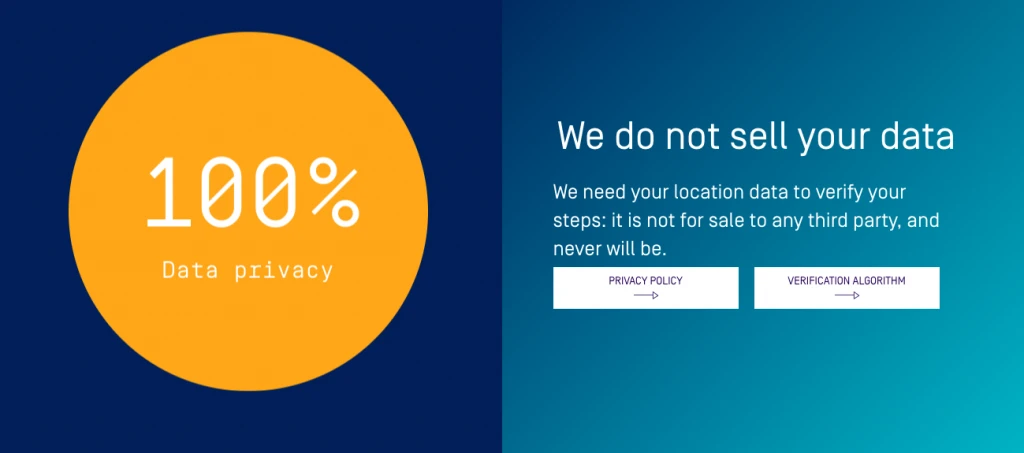 Relevant read on making money –
Pin me!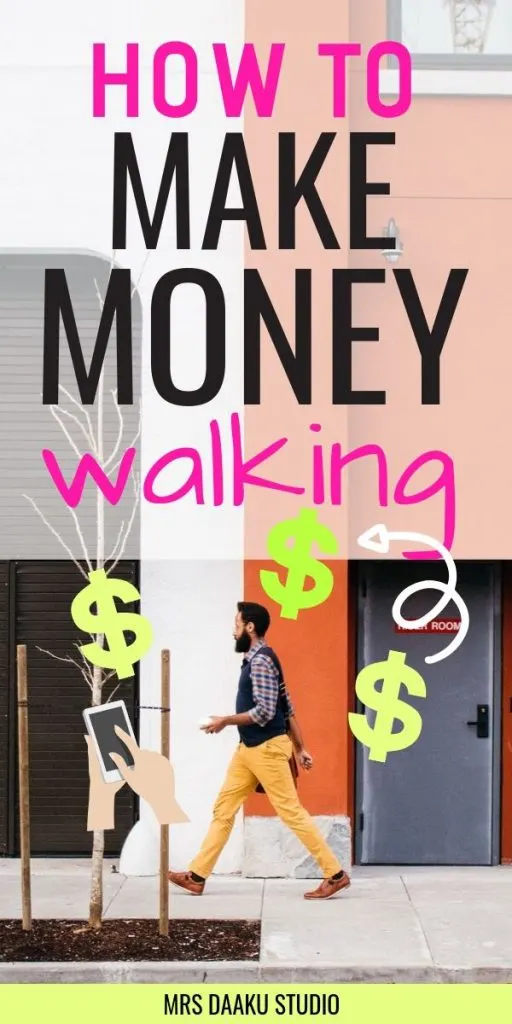 Is Sweatcoin a Scam or Is Sweatcoin legit?