Want to save money on Christmas? Who doesn't!
Holidays are around the corner and an average American spends $967 on decors, gifts, and food. That means a lot of us tend to spend at least that or exceed that budget.
Why?
Because we have no way to keep a track of things we buy or how much we buy it for. In short, we do "impulse shopping".
We are little more than 3 months away from the holiday shopping season, and we want you to enjoy it and NOT stress over it. The good news is – if you plan it out, you can save an insane amount of cash on Christmas.
All it needs is a goal, a strategy and you will see how easy it is to save $1000 by Christmas. Here is how –
Note – This post may contain affiliate links to products I trust. This means if you make a purchase using the links I may receive a small commission at no extra cost to you. Thank you for the support!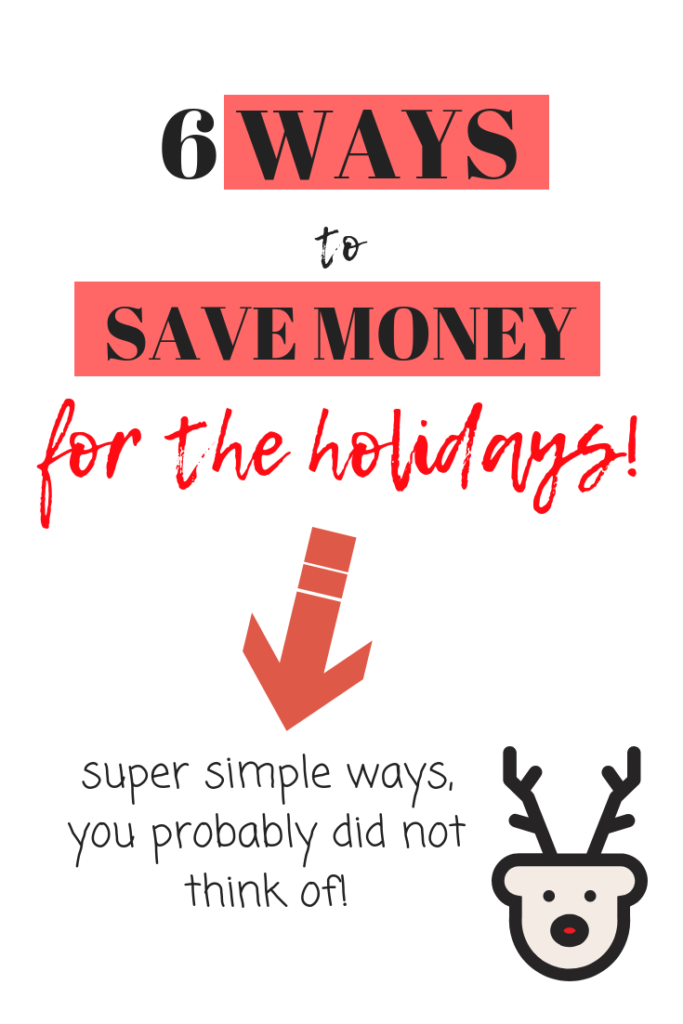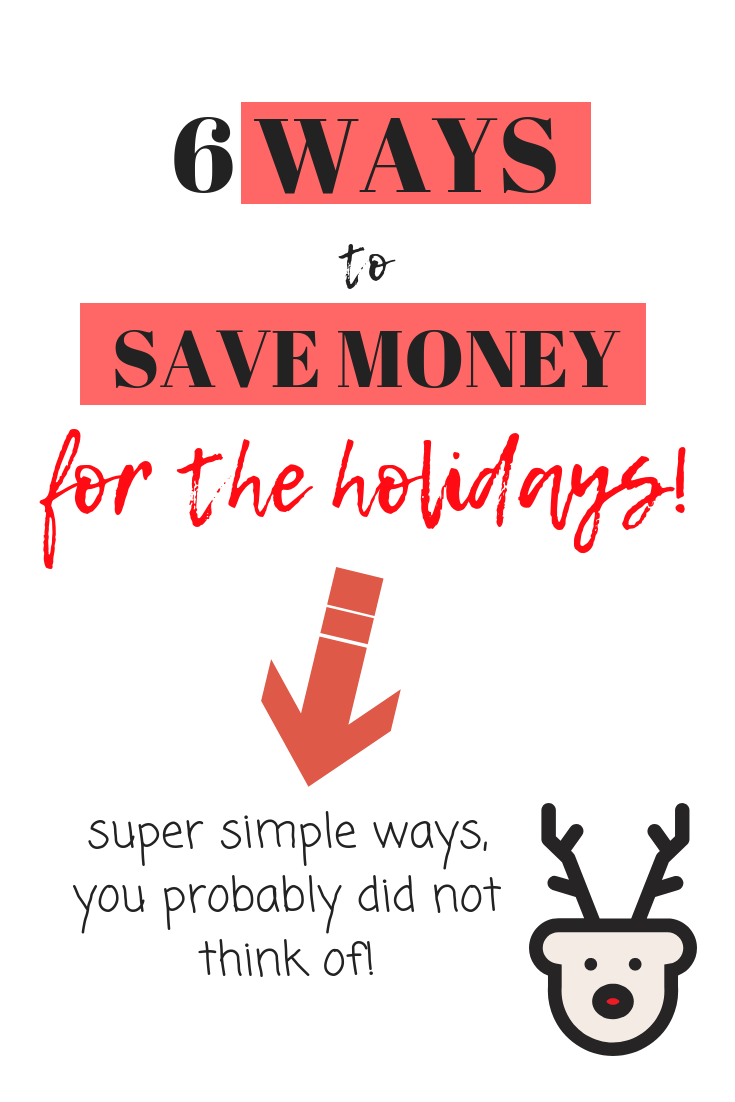 Note: This is part of a series "6 days of Christmas on a budget". So, come back tomorrow for the next post and check out the previous post on 6 simple ways to get FREE Christmas gifts and quick cash for the holidays.
1. Plan your savings, spendings, and cap everything
It is time to understand your spendings and cap them. So, if you were to spend $150 or an uncapped amount on gifts (considering you never budget it!), you cannot do it anymore. You need to assign a certain amount for gifts this year and with this post on getting Christmas gifts for free, you can easily save another $20-30.
Similarly, cap everything and set a budget – groceries, decors, Christmas cards etc. This is immensely useful to save money on Christmas
2. Brainstorm places where you can trim your current expenses
This can take up a few hours of your time but it is worth it. Go over your Christmas budget and see where you can trim your expenses.
Cut out $15 from the groceries or decide not to go over the top with decors and gift. With these gift guides, you can save up to $20-30 easily.
Christmas gift guide for clients and colleagues
6 ways to get FREE gifts for Christmas
Along with this, you should designate a jar for collecting all the pennies and 1 dollar bills you get in a day. Just keep dropping them in the jar and you will be surprised at the end of 3 months.
3. DIY as much as possible
You will be shocked to know how easy it is to DIY certain things. In this post, we share 4 homemade gifts that are personal, lovely and easy to make at home on a budget (may be, free if you have everything at home)
Similarly, you can DIY Christmas decor. Wait for tomorrows detailed post on how to save money on Christmas decors and still be full of decors. Yay!
4. Consider starting early
When I say early, I mean buying throughout the year and creating a Christmas closet.
Starting early (sometimes as early as this Christmas ends) can mean insanely cheap decors and wrapping papers. Sometimes it goes up to 50-75% – because shopkeepers want to clear the stock.
Similarly, if you were to buy 2 $5-10 gifts each month, you will save yourself the hassle of buying when everyone else is. It also keeps you away from impulse purchases!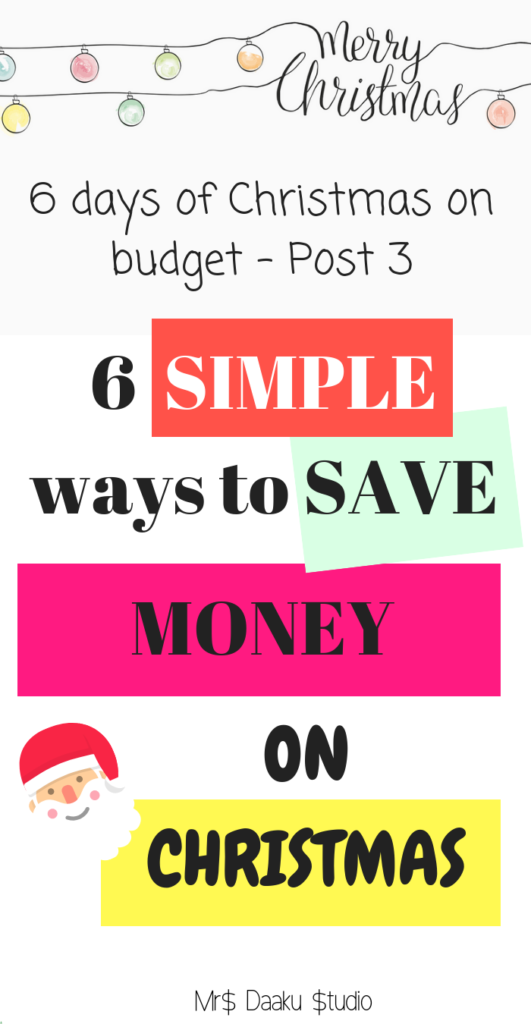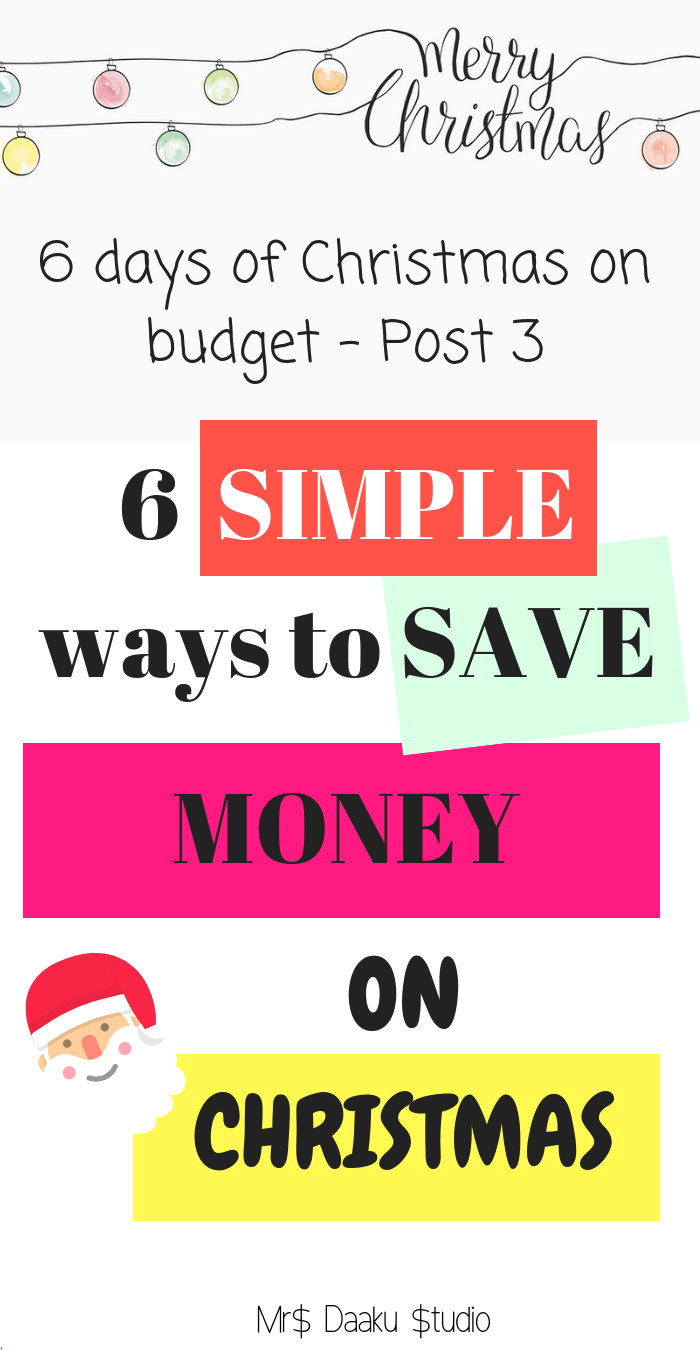 5. Stop impulse purchases, compare prices and save on Christmas
A lot of us do online shopping and if you're one of them, use price comparison websites to buy at the best prices. You can check out the available tools, here.
You can also install Great Deal Compare, a chrome extension which compares prices at different websites.
If you like going to the stores, always make a list of items you need and the amount you will spend on it. This will keep you away from picking up whatever you like
6. Earn money shopping for Christmas
If you not already, start using Ebates. Use this link to get a bonus of $10 on signing up and earn cashback as and when you shop using their platform. They will mail you the cashback money or send it via Paypal, yes, for real. I know people who have earned $300-400 with this.
What better way to save on Christmas than actually shop more? Ha! But, remain within budget limits.
7. (BONUS TIP) Find extra money
This post will share 7 ways to earn quick cash before Christmas. So, organize a yard sale, declutter your house, tutor kids, or babysit. It will speed up the process and will give you extra cash in hand. This also means more SAVINGS.
I highly recommend you to read this post on 10+ ways to earn extra money this Christmas
By the way, this blog is full of side hustles ideas and work from home opportunity! See the sidebar, ha! If you are looking for work at home options, you must read these
Become a proofreader and earn $40000 a year easily
What is freelance writing? An ultimate guide
How to sell and flip things for profit
How to be a virtual assistant with no experience
8 legitimate and scam free side hustles for 2018
Christmas holidays are to enjoy and not stress about the spendings later on. Keeping a tab on spending, trimming the budget and taking up a few part-time gigs makes the process a whole lot easier
What is your plan to save money on Christmas?
Other parts of the series