This post may contain affiliate links to products I trust. This means if you make a purchase using the links I may receive a small commission at no extra cost to you. Thank you for the support!
If you are looking for LEGIT ways to make extra money in 2018, this post is for you. By the end of this post, you will know the MOST profitable options along with a direction to move forward with it. 😀
Excited?
BUT before we go on to, comment below and let me know if you can relate to any or all of this –
Do you hate your job and want to start a side hustle with a potential to grow?
Do you want to follow your passion and start your work at home career?
Are you a new parent and want to start working from home?
Are you looking for ways to make extra money to pay off a loan or any debt? or
Do you want to earn extra cash for your hobby or any other need?
If you can, you will get exactly what you are looking for in this post.
You know what my favorite part about this list?
All these ways to make extra money require little to NO investment, ha! Could it get any better?
Related Resources
Let's begin.
GET PAID TO TEACH ONLINE
Do you have the knack to teach kids? or Do you love to teach kids?
If your answer is yes (or you are already excited about this!), you can tutor kids online for extra cash.
These are reputed platforms which are recommended by many. They are safe and SCAM-free ways to make extra money!
Be a freelance writer (My personal favorite way of making extra money)
If you have a flair for writing and marketing, you can be a freelance writer. A lot of businesses and brand hire freelancers for their content requirements.
And, you know what is great about this?
You do not NEED a college degree or experience to start out as a freelance writer. All you need is a basic website to sell your services and attract clients. This is a step by step guide of creating an SEO friendly website that attracts relevant readers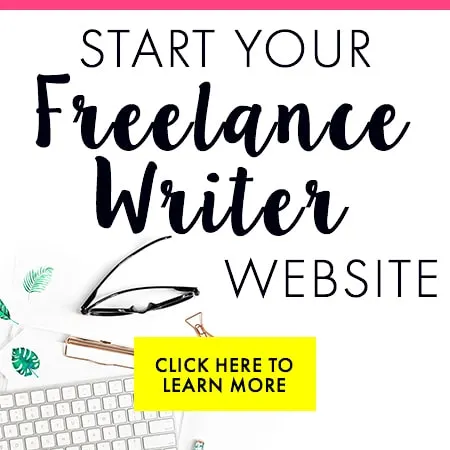 I started out freelancing last year and in 5 months, I started earning $1200+ a month! It is crazy, ha?
Related resource:
This can also help you KICKSTART freelance writing and earn your first $1000 as a writer WITHOUT any experience.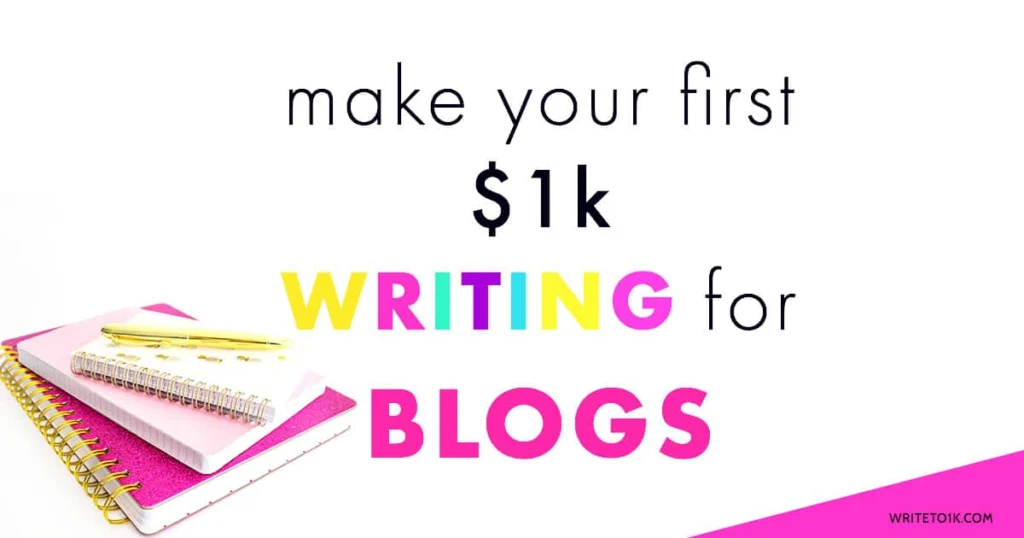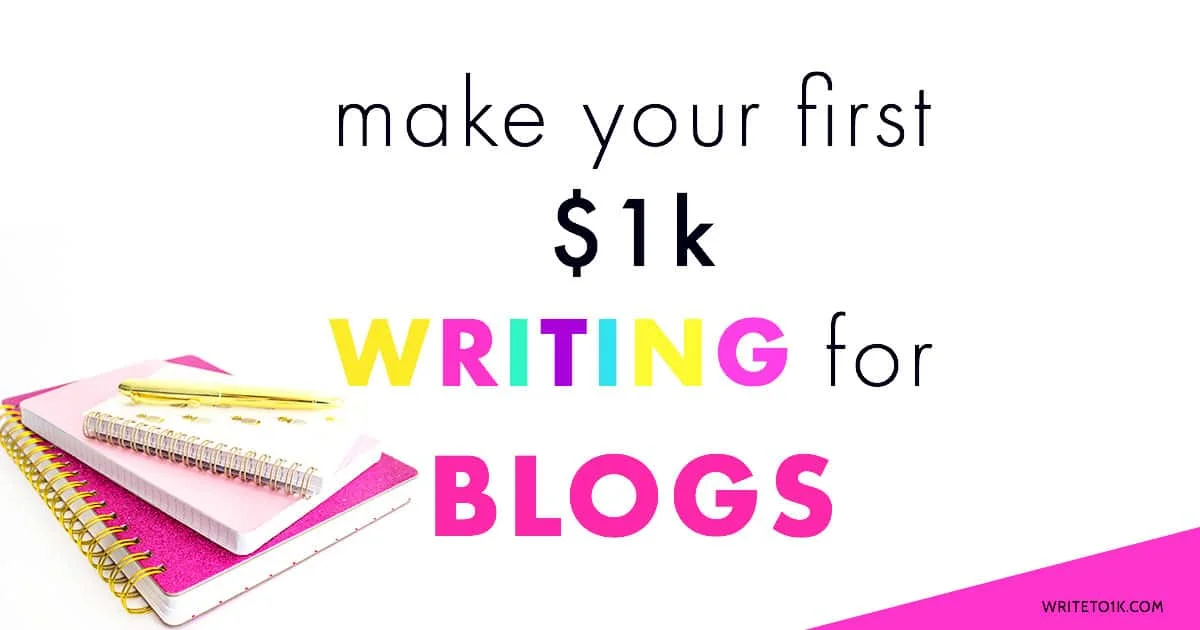 If you have the love for advertising and sales, you can also consider copywriting. It is highly paid and a direct sales copywriter charges $1000+ for a single project.
Fiverr and Elance is also a great way to start freelancing.
Other courses and groups that I highly recommend are the
Writers Den by Carol Tice: This is a community for freelance writers (whether you are a novice want to grow your business 2X). This is NOT a course, but a paid online community where you get FREE access to bootcamps, live events, support by others and Carol's guidance. Grow your online income…Join freelance writers Den.
Killer Cold Emailing by Jorden Roper – Jorden was fired from her job when she decided to be a freelance writer. In over less than 6 months, she started making $5000+ a month and shares all her secrets in this course! If you are a newbie who wants to scale fast, I recommend buying this course. By the way, she is a college DROP OUT!
Freelance writing is one of the most recommended ways to make extra money in 2018!
Become a blogger
You may think that blogging is saturated!
But, it is profitable if you have the right strategy from the beginning and you keep at it. You can use this step by step tutorial to get your WordPress blog up and running

You can start a blog with as little as $3.95 a month or Rs. 276 a month (if you are in India, you can also opt for Hostgator for Rs. 350 a month) or go with the free options.
Decide on a niche and create valuable information for your target audience. Get on social media (especially, Pinterest) and promote it.
Related:
Carly's book on Pinterest is a great resource which will help you to build up blog traffic. She provides a detailed strategy and talks about what really works. While most of the Pinterest courses out there ask you to invest in Tailwind right away, Carly shares here manual pinning strategy that grew her blog traffic to over 100000+. It is the best $32 I spent!
You can also check out Traffic Transformation Guide, which comes highly recommended by many and is reasonably priced.
Besides this, if you are new to blogging, buy Ruth Soukup's – How to blog for profit without selling your soul. It is affordable and gives you tonnes of valuable information on how to blog.
That said, courses are not a "prerequisite" to building a profitable blog. But, if you are looking to build it up quickly, you should consider investing in your blog business.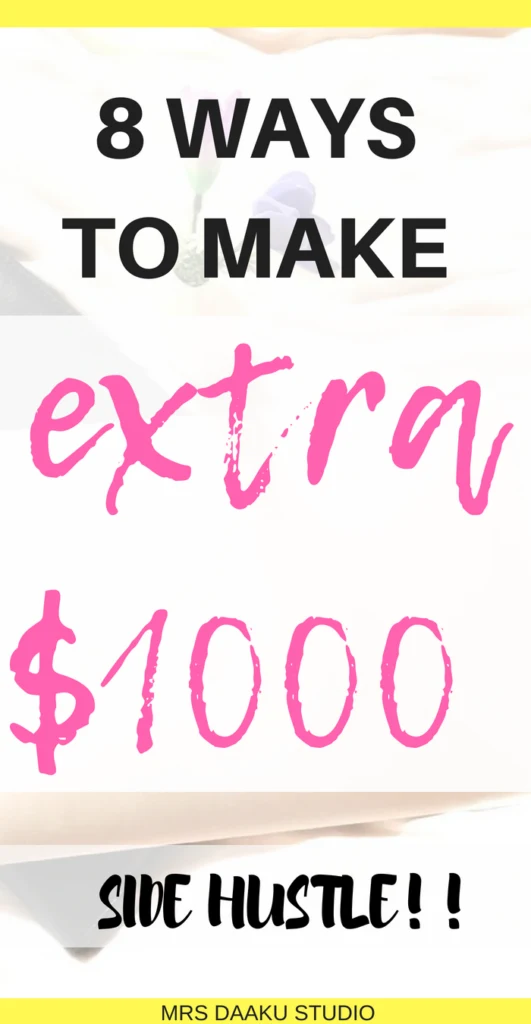 Re-sell online or flip
Flipping? Is it really one of the ways to make extra money this year?
Oh! TOTALLY guys.
If you are not aware of "flipping things for money", you are not alone. I learned about it a few weeks back and was super excited.
Flipping is about selling things that no one else sees value in or re-selling old things that you don't use. If you are rejecting this and moving to the next way to earn extra cash, DON'T.
This might be gold. Rob and Melissa have made over $133000 flipping things for profit. Read about them here.
AirBnB your property or a vacant room
One of the easiest ways to extra money this year is to let out your property. If you have an empty room or a locked property, utilize it.
A lot of travelers (leisure and business), nowadays, look for cheaper and more "home experience" accommodation
AirBnB allows you to list your room for short-term rental. You can easily earn upto $500 (INR 30000-35000) a month. If you are worried about strangers living in your house, AirBnB also provides house insurance to all its hosts. So, you have nothing to lose.
Get started here.
Sell photos
Are you a photographer? or are you good at clicking photos with your phone?
You can sell them for as much as $10-20 a piece. Start digging your phone for perfect stock photos or click a few new ones each month.
Here are a few categories that are in demand
Photos of work situation (for example, laptop, books, office space etc)

Photos of travel and cities

Photos of things

Photos of kids and parents
Just think about your favorite blogs and look up the type of photos they have used.
You can sell these photos on
Shutterstock: Contributors earn approx. 20-30% of the commission. They do not insist on exclusivity, meaning, you are free to sell your photo on multiple platforms.
Sell them yourself: Create a website and social media accounts for your new photo business and get started. Focus on creating relationships with bloggers and website designing agencies who require a lot of photos on a regular basis.

If was decently good at clicking photos (or just owned an iphone with potrait mode), this would be one of the easiest ways to make extra money. Right?
Create an online course
You read it right.
You can create a course and sell online without having your own blog or website. There is no need of teaching, training and marketing required.
Is there something people come to you for information? or
Can you teach sketching, painting, taxes or anything else?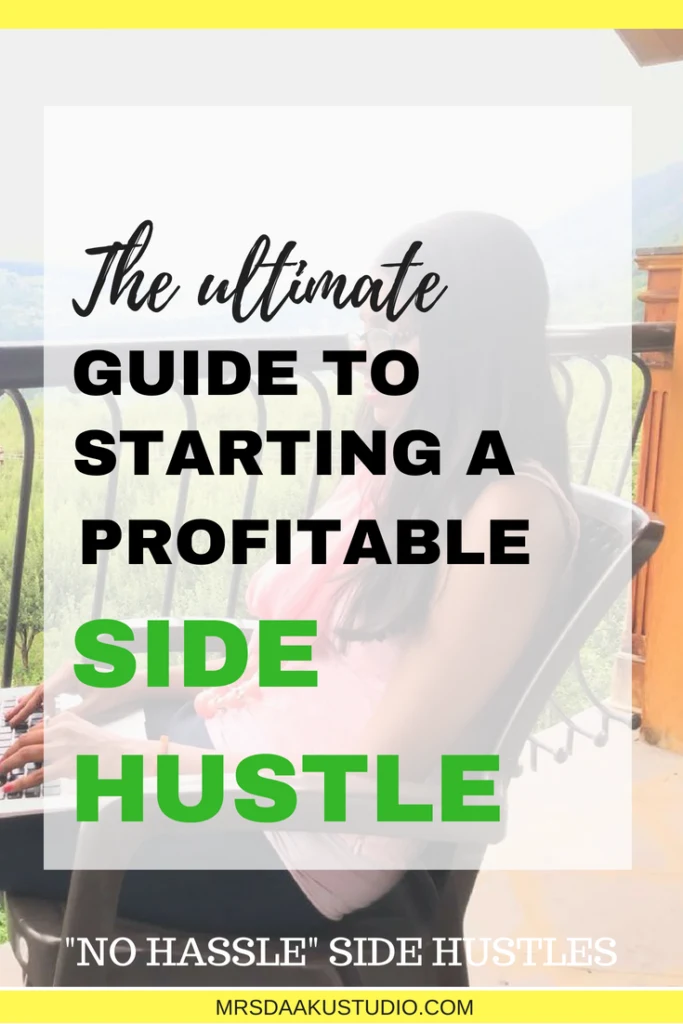 If there are things you can teach others, you should be considering launching your own course. Udemy is a great platform to begin with. They take care of marketing your course and get you leads. However, the commission differs based on who gets the leads – you or them.
And, obviously, the former pays a lot more.
If you like marketing, you can also consider Thinkific or Teachable to launch your course. These platforms do not promote courses on your behalf so the ENTIRE burden of finding leads is on you.
Affiliate marketing
This is of the most "trendy" ways to make extra money in 2018
If you use a lot of products and like to recommend people, affiliate marketing is for YOU.
You get paid to recommend other people's product.
There are thousands of affiliate programs and you can use multiple platforms to promote: blogs, email marketing, social media etc. So, even if you do not have a blog, you can earn using affiliate marketing. Here is a great post about earning using Pinterest.
If you are looking to make money online quickly, you should try this and this.
Your turn now –
How are you planning to earn extra cash this year? Do you know of other ways to make extra money working at home?