If you are a work at home mom (or a stay at home mom wanting to become a work at home mom), these indoor toddler activities can help you keep kids busy, keep you sane and focus on work.
How do you keep kids busy with toddler activities while you build a profitable side hustle? You keep mom times and work times separately. That works for a lot of work at home mom!
But, summers are coming!
With summers around the corner, the situation is scary, hectic and crazy!
Schools are closed and a regular schedule is thrown out of the window.
Entertaining kids in between work is challenging but with a little planning (we are going to help you with that!), you can keep kids busy while you focus on work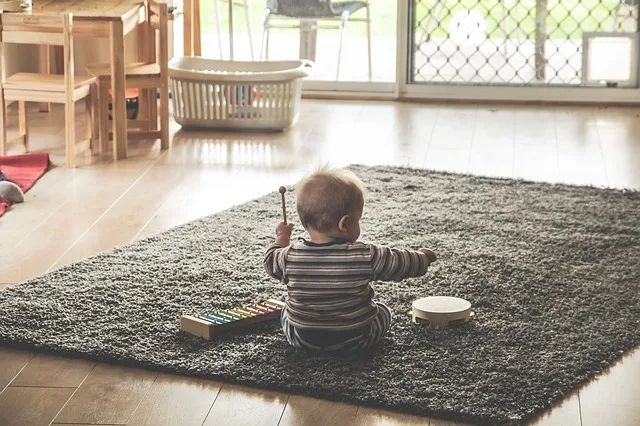 So, how can you work on your freelancing business during summers when you have kids to entertain with indoor toddler activities?
Let's take a look at some of the best toddler activities to keep kids busy during the summers
This post may contain affiliate links to products I trust. This means if you make a purchase using the links I may receive a small commission at no extra cost to you. Thank you for your support!
Relevant Reads
How to get FREE money right now (at this moment!)?
How to become a Virtual Assistant for FREE – Courses and Resources you MUST HAVE
20+ blogging tools for beginners and freelance writers
1 hack to learn a new skill for FREE
6 FREE tools for freelance writers
Note: Micala has a
free course for moms
who want to start a freelance business from home. Grab the training (comes with a detailed workbook) and learn the 5 essentials to make money from home for stay at home moms.
ARTS AND CRAFTS
Race track
Do you have a staircase in your house? Make a long gutter (taking a flat hard paper and folding the edges from both sides) using cardboard or hard paper.
It will look like a slide on the staircase.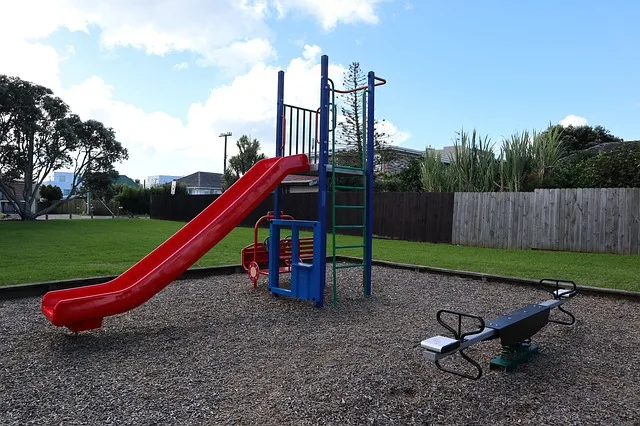 Now, ask your kids to race their cars on the track. Not only does it occupy them for at least 15 minutes, but it also gets them tired (running up and down the stairs) and go to sleep.
To know more about the activity, check out TeachingMama
Paper Bag Puppets
This is a great way to keep them busy for 15-20 and sometimes 30 minutes at a stretch.
Give them paper bags, glue, buttons, yarn, markers and other crafty things that you may have with you. Ask them to create characters using the things (for example, yarn for hair) and tell you a story later.
Edible jewelry
This can get messy but it is one of my favorite toddler activities to keep them busy.
Give them uncooked pasta or macaroni and ask them to paint it in different colors. Once they are dried out. kids can thread them together in different patterns to create jewelry.
You can also try fruit necklaces.
Beware: They will ask you to wear it, and you will have to *winks*
Blow painting
We all know blow painting, but gosh – it can really engage kids.
Give them a big canvas, few straws, and liquid colors. Drop some paint on the canvas and ask them to start blowing. They will easily be engaged for over 15-20 minutes.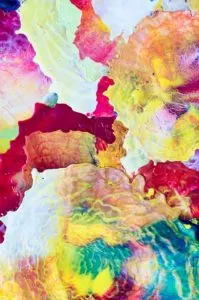 This is by Jean of the Artful Parent. I fell in love with it!
Take a small pool and stick a paper at the bottom. Keep small plates filled with liquid colors.
Fill balloons with water, dip them in color and place it on the paper. Ask the kids to move the tub and let the balloon roll. It will create an artistic design and you can then put it up on your wall.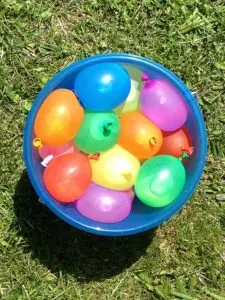 You can also fill the tub with water, put in a few fizzy bath tablets and toys. Kids will be busy playing with it in the bathroom or backyard giving you some time to finish small tasks for your home business.

—- FREEBIE —-
Note: If you are looking for other work at home options as well, do check out these guides on the best online jobs today. You can also check out guides on how to start working from home.
Download this guide and grab a 5 step plan to launching a profitable online business from home.

Pottery
I recently bought pottery set for my 1-year-old niece from a store nearby. When I set it up and give it to her, it keeps her busy for almost an hour.
Totally worth the investment!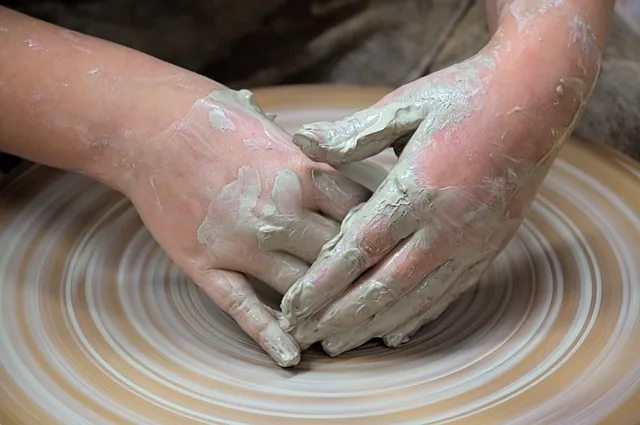 There are so many fun arts and crafts activities that can help you keep the toddlers busy while you work on your business.
GAMES:
Playdough
I got a set of playdough from the store. However, if you do not want to buy, you can make it. Check this out –
You require basic ingredients – salt, color, flour, canola oil etc.
Give it to the kids and they can do whatever they like – play with cookie cutters, rolling pin etc.
Scavenger Hunt or Treasure Hunt
You can do this for toddlers and slightly older kids as well.
For toddlers, have age appropriate photos of items as clues and for older, you can have the normal ones. You can keep them busy for 15 minutes with an extremely simple hunt.
If you do not have the time to think of items, google it and you will find ideas ready to be implemented.
Build a blanket fort
This is a lot of fun if you have twins or two kids. Put all your blanket to build a fort. They can pretend to play inside – use it as a castle, hiding place or a fun place to hang out for the day.
Hopscotch
You can make a simple hopscotch "board" indoors. Kids think it's just the coolest thing that it's inside!

Walk with the balloon in-between
This is a great toddler activity to keep kids and works for older kids as well.
Blow up a balloon. Ask the kids to place it between the knees and walk around the room without dropping it. You can put in a few obstacles if your child is finding it easy!
If they drop it, they go back to the start line
Bowling
Put a stack of coffee cups or any plastic cups that you get your hands on. Give the kids small balls to hit the stack. You can use any type of ball to bowl.
The kids have to knock down as many pins as possible. If they do not knock down everything, they will have to stack it again and hit.
OTHERS
Create an activity dice
In six sides of the dice, put down any of the 6 activities that we discussed above. For example, walk like a penguin (with the balloon), hop, dance etc.
Ask the kids to roll the dice and perform what comes. You can easily get 15 minutes of the time.
Dance party
It is a great toddler activity to keep kids busy at home. Why let them sit inside the house and do nothing, when you can encourage some physical activity?
Put some great music and let the kids go wild.
Unfinished paper and cotton stubs
Get some unfinished paper (because it soaks the water), a bowl of water and give your kids some cotton stubs. Let them discover and play.
Check this out here
Give them a cardboard box
This is just enough! Let their imagination flow… a cardboard box could be anything from an airplane, train to a hiding place.
You can also try out
Spider web creation – Use tapes and create one on the door. They can stick things on it or walk underneath it (without touching it)
Give them a box of corns, spoons, and cups. It will keep them busy forever! They will pour in the cups, throw it outside, play with it etc
A few other random toddler activities to keep kids busy at home while you work
Put soap in jars and let the kids have fun shaking it up and watching it settle
You can also put dish soap into the blender and mix it up. It will create foam and kids can play with it for sometime
Just spread the flour. Let your toddler explore it
You can also add water to the flour and put in a big bowl. It will get messy but it is an engaging toddler activity
Give a few ice cubes, spoons and cups. Let them explore the rest.
Make a simple egg carton train with pipe cleaners
Give them a lot of ribbons and ask them to fit it in a bottle
Give them pom poms of different colors
Water can be fun during summers. Add color to it and let them play with cups and spoons
Stacking cups
Stabbing foam plates with plastic knives
Play badminton with balloons
Give them a jar – my niece loves opening it up and closing it again (she can do this for a good 5 minutes!)
Pretend play games – a doctor set, a kitchen set etc
Different kids like to do different things. So, if everything on the list fails, don't be upset. There are so many toddler activities out there.. you just need to experiment.
Being a mom is difficult to give yourself a break. Don't feel guilty! You are a mom first and enjoy that.
A few tasks by the minute
Note: Micala has a
free course for moms
who want to start a freelance business from home. Grab the training (comes with a detailed workbook) and learn the 5 essentials to make money from home for stay at home moms.
5 Minute Tasks
Send a cold email
Create a pin image
Send an invoice
Respond to emails
Network on social media
Think of a new blog topic
Answer a Facebook question in a group
Think about how you will do a certain task (if you are a writer, then think of your blog post topic. if you are a proofreader, think about how you will organize a pending task)
10-15 Minute Tasks
Finish one task on the list
Go through a new chapter of a course you invested in
Ask questions in the groups
Set social media posts
Pitch a guest post or do one thing to expand your visibility
Learn a new thing for free
Take any phone call you have to
Work on your website design (ideation)
Work on your portfolio (ideation)
Go to the park
Have a cup of coffee
20-30 Minute Blogging Tasks (+ Self Care Tips)
Finish one task off the list
Schedule Emails
Find out new clients to pitch
Respond to job boards
Make a marketing plan – for example, where to guest post and draft email
Reach out to guest speak on a podcast
Get on discovery calls and send out proposals
Work on your website design
Work on your portfolio
Go for a walk
Eat lunch with a friend
Workout
There you go! Go ahead and try a combination of these toddler activities.
I am sure you can find out something that will keep your kids busy while you work! Do you want to add something? We would love that!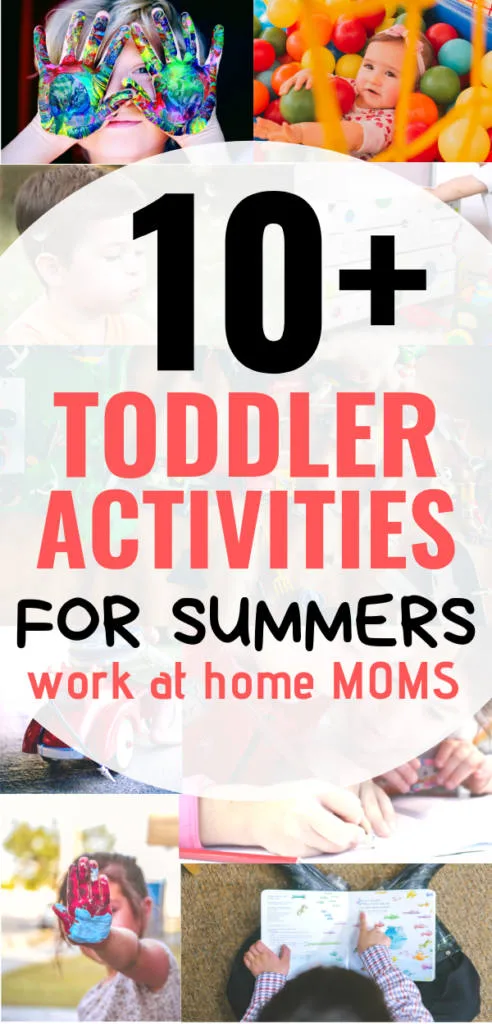 Actionable tips
Check out "Start a blog with ease" series and get started with your blog
Join my Facebook community and post your questions, wins and get the support
Resources that will help you get started working from home –
50+ work from home options that are high paying
How to be a freelance proofreader and earn $40000 a year
How to write an email pitch that helps you land clients
Resources that I love:
Skillshare – Skillshare is my go-to place to learn a new skill without having to splurge hundreds of dollar. It is an online learning community where you can explore thousands of classes in design, photography, business, and more. You can get started with a free trial using my link and get access to hundreds of courses.
Become a work at home mom – A FREE training session that comes along with a workbook and guides you through the entire freelancing journey. Not only it tells you what is freelancing, but it also tells you the various option and how to go about establishing one (without any INVESTMENT cost).
FlexJobs If you are a freelancer, you should sign up with Flexjobs. It will help you go through great flexible job listings from legitimate employers quickly, easily, and safely. Every single job on FlexJobs is hand-screened for legitimacy, with no ads or scams mixed in, and every single job offers work flexibility such as telecommuting, freelance, part-time or other flexible options.