Work from Home Facebook groups
If you are looking to earn from the comforts of your home, you should join these 16 work from home Facebook groups today
Why?
Because, whatever people and other bloggers say, establishing a stable work from home career have loads of ups and downs.
You will need support at all levels and a place where you can ask questions, share wins, discuss problems and safely let out your apprehensions.
Look, I get you.
I was scared to resign from a stable 9-5 job as a contract lawyer.
But, these work from home Facebook groups helped me take the leap of faith, kept me motivated to work for it and helped me in EVERY possible way
There were times I have posted at odd hours and someone always came to rescue. Even if it was just an "I don't think I can do it anymore"
… By the way, there is ONE priceless benefit of joining these work from home Facebook groups.
These groups are full of people who might require your services or can refer you to people who need your services. Here is how you can find clients on Facebook groups.
You will quickly realize that many of these work from home Facebook groups allow to you
Network with peers as well as potential clients

Gain new clients

Warm Pitch

Establish your authority
If you can relate to any of these, then these work from home Facebook groups are for YOU
Doubting if you can make a full-time income work from home?
Are you demotivated because you are unable to scale your side hustle?
Wondering what side hustle suits you?
Are you afraid to take the leap of faith?
Do you always keep worrying about the lack of time for these side hustles?
Are you just exploring your options?
Note – This post may contain affiliate links. Please read disclosure policy
Let's get started
Facebook groups for newbie bloggers
This is one of my personal favorites and the best work from home Facebook group you can join. I am a fan of Elna Cain's work and having access to her in a facebook group is wonderful.
According to her –
This is a safe group for moms that want to start a blog and business! Ask any question mom related or business related and get honest answers here!
It is one of the biggest work from home Facebook groups with 30000+ members, and Ell or Lauren is absolutely wonderful. She is approachable and extremely helpful.
Everyone in this group is willing to help each other grow and learn. It is a must for every newbie blogger
Ask your questions related to blogging as well as a business here.
According to Laura,
The goal of this group is to help you move past the overwhelm, fears, doubts, and confusion and empower you to TAKE ACTION. Each thread is designed to help you network with other members and receive feedback and guidance.
*** This group has been archived.
It is a wonderful place for all creative freelancers and business owners. Whether you are a photographer, writer or an Etsy store owner – this group can help you.
According to Allison,
Welcome, Creative Superhero! If you're a creative entrepreneur who wants to join forces with others for support, feedback, brainstorming, growth, and tips then you've come to the right place
You already know I highly recommend Problogger here.
I was happy to know Darren Rowse has a community as well. It is super helpful and you have to (have to!) join it.
According to Darren,
The ProBlogger Community group is a Facebook group for bloggers of all levels to come together to ask questions and share tips about blogging. Our goal is for this to be an inclusive and supportive community – we value constructive and positive participation and want everyone to come away feeling a step closer to building a successful blog.
Facebook Group for Writers
Did you really think I would skip including my own group?
Ha! No.
Women Writer Guild is for everyone who wants to start a work from home career (as opposed to the name that includes writer). It is no bullshit group where we ask questions, discuss and help the community grow their income
Come on, join me!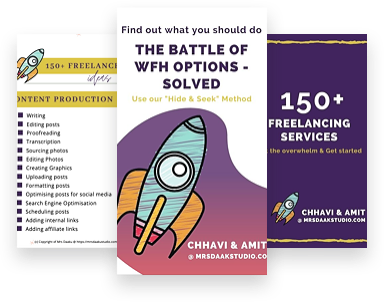 If you want to be a freelance writer and you are a no-nonsense person, this is your place to be. I have personally learned a lot from Jorden Roper! *cheers*
According to her,
This is THE place for you to ask questions, get feedback, share stories, and network as a blogger or freelance writer.
This is for anyone who wants to learn about Copywriting and discuss anything about learning, pricing, invoicing etc, this group is a must.
According to them,
The Copywriter Club is the place where copywriters (obvi) can have candid conversations about the good, bad, and dark (a la Darth Vader) side of copywriting. We'll talk about real numbers (how much are you actually charging?), how to manage clients, how to scale your business, and how to do ALL OF IT without losing your mind
Carol Tice has helped thousands of freelance writers kickstart as well as grow their existing freelance business.
You can read the testimonials for her community, here. This is a must join the community if you are thinking about becoming a freelance writer. Not only do you get access to Carol's experience and help, you also get access to several webinars, live videos etc which are well worth more than Den is priced at!
By the way, as opposed to every other group, this works on a paid membership model. You can cancel anytime you want.
This is a place for writers to connect, so we can all help each other become stronger writers.
You already know Elna Cain because I mentioned her group right at the start.
This is one the few which is not a FREE group but it is absolutely worth it.
It is a supportive community owned by Elna Cain for her course students. You can read more about the course here.
She will hold your hand through the process and it is lifetime access! Yay!
Facebook groups for freelancers and small business owners
You do have to sign up to her list to join her group. Just click on the link and read what others (and she) has to offer you.
To start with, you can connect with other freelancers as well as business owners.
According to her
The Freelance To Freedom Project the amazing community it is. You inspire me every. single. day. and I'm so grateful for that
Similar to Freelance to Freedom, you have to sign up for this one as well. You can do it here.
According to her,
Welcome to the Rising Tide's Facebook Group! We believe in educating and empowering Creatives Entrepreneurs to thrive in the spirit of Community over Competition.
There you go!
What are you waiting for? Go join these work from home Facebook groups and start exploring them!
If you are looking to start a work at home career, I highly recommend you to read these resources: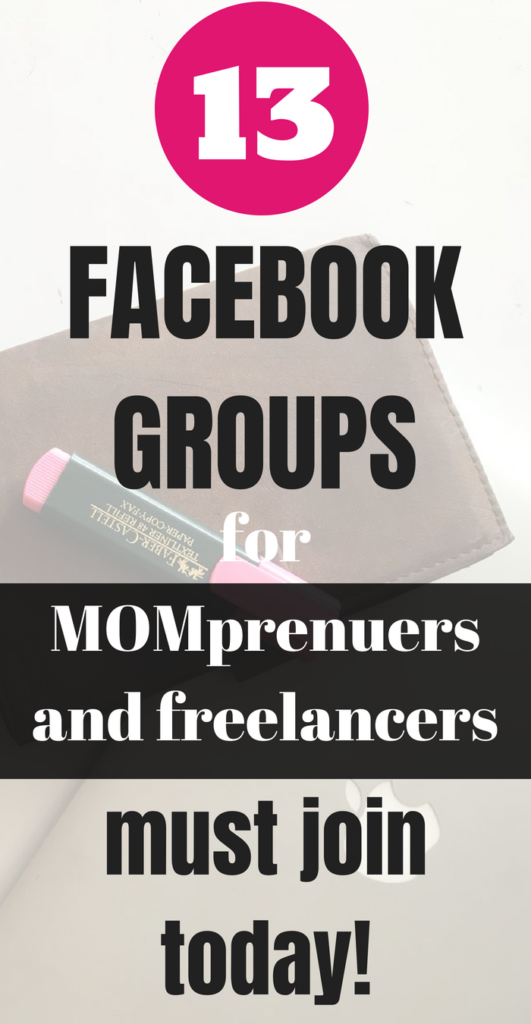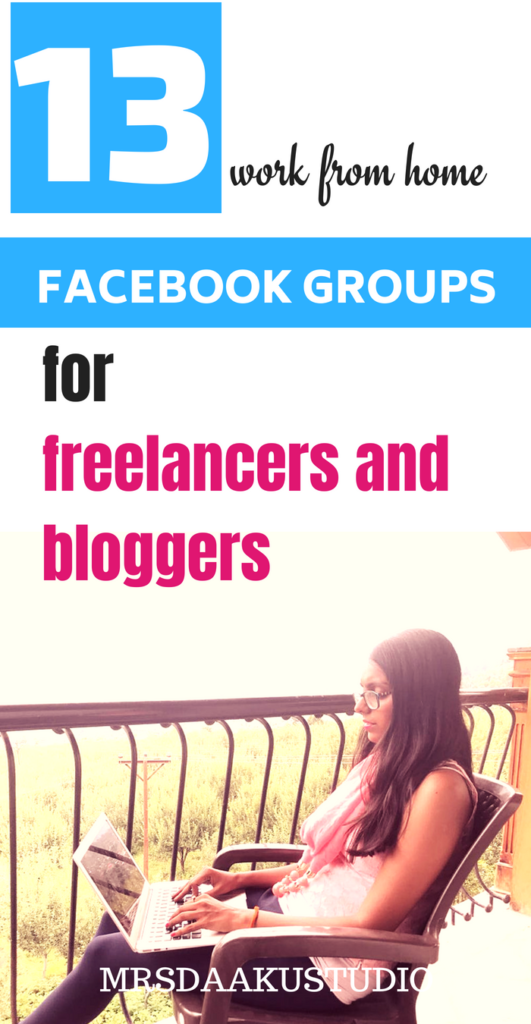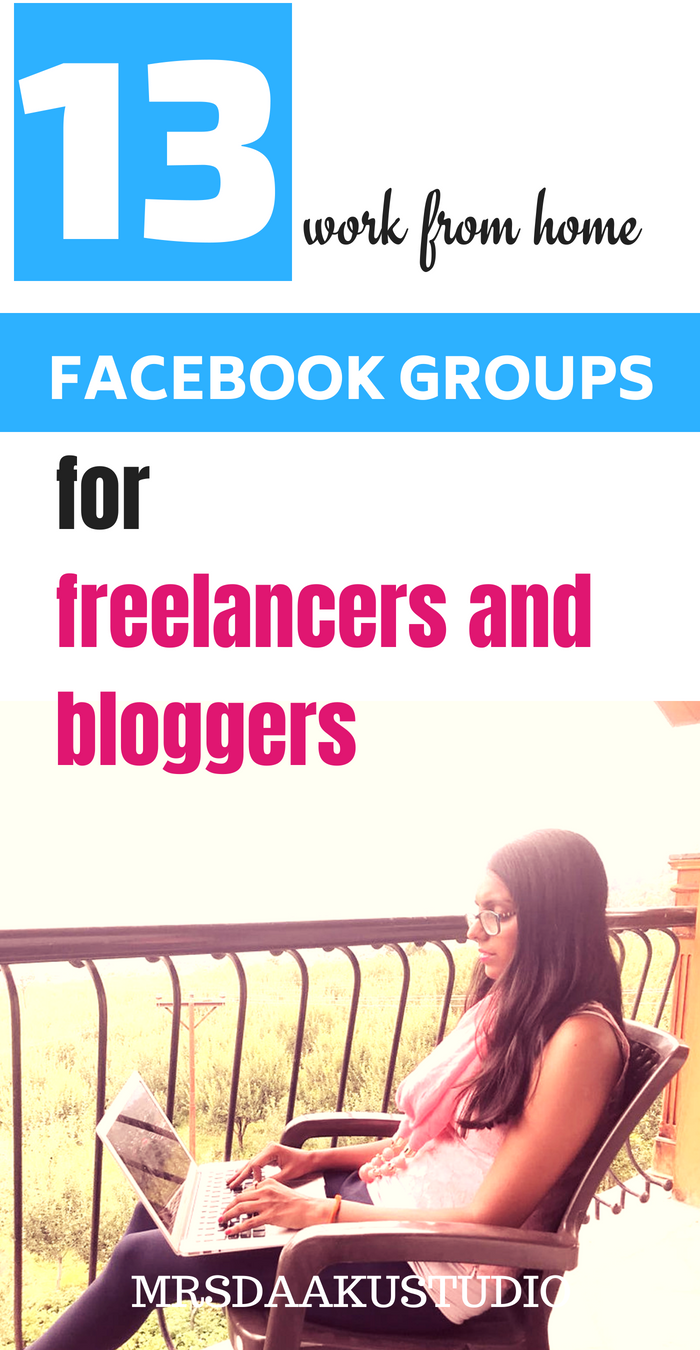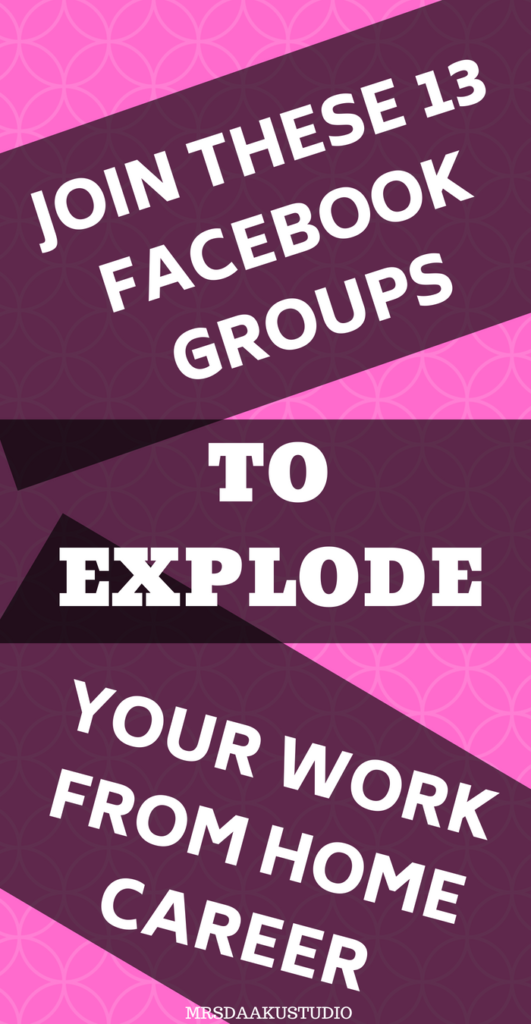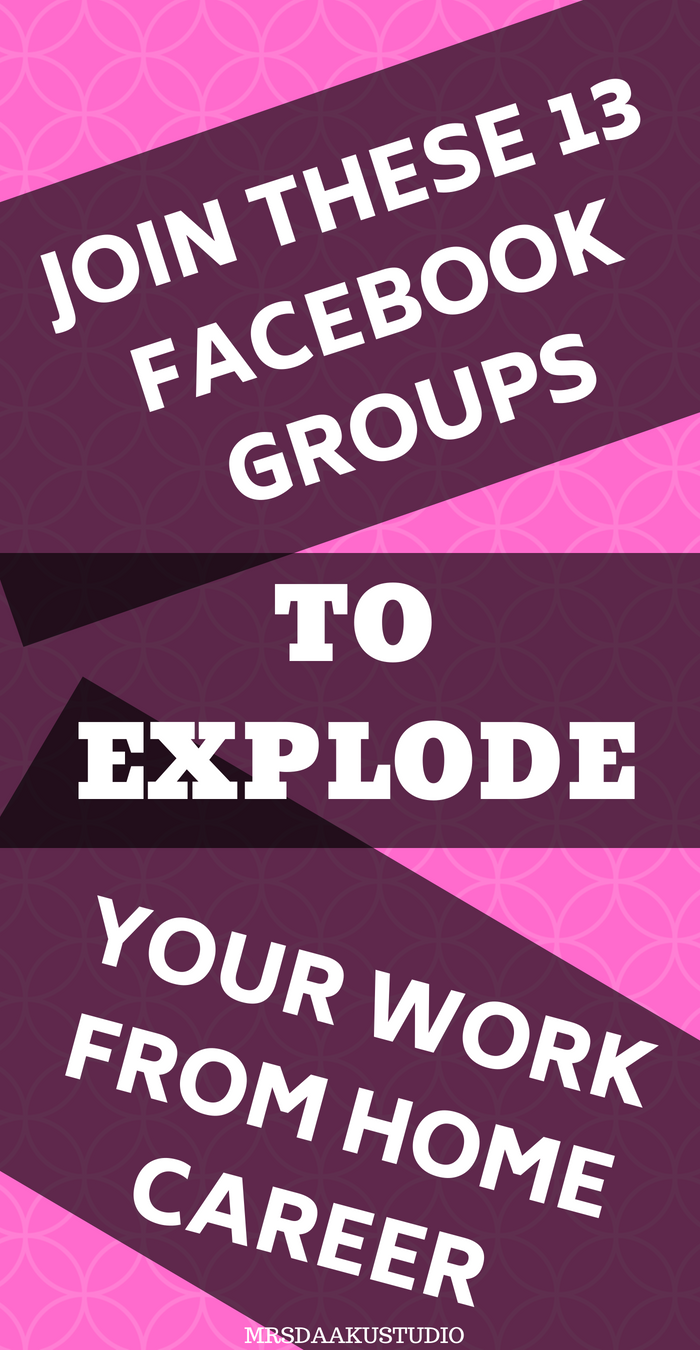 Work from home facebook groups for freelancers