Work from home courses can be REALLY expensive for many (I am not doubting the value it provides, of course). Maybe you have responsibilities and cannot afford to spend on "desirable" work from home courses as of TODAY.
This post may contain affiliate links to products I trust. This means if you make a purchase using the links I may receive a small commission at no extra cost to you. Thank you for the support!
When I started out, I was unable to buy the named work from home courses (like this and this) with proven results. I wanted to, but couldn't.
So, after months of digging in, I found out budget work from home courses that provides value and cost you lesser than $100 for lifetime access (even to updated material).
So, let's get started.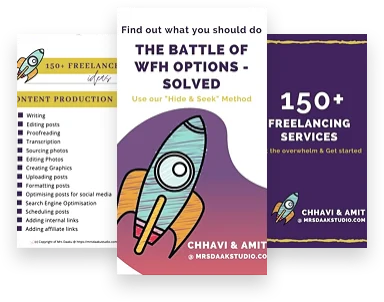 Virtual Assistant Training Courses
If you want to work from home and set your own schedule, becoming a virtual assistant is the best choice. Not only does it allow you to offer services you like; but it also pays you enough to leave the dreadful 9-5 job.
For those who are new to a virtual assistant work from home option, learn how to make money online as a virtual assistant
Let's be honest. It is not building a services website with Siteground that will take your time, it is the pitching. Pitching, amongst everything else, is the TOUGHEST thing to do for beginners.
With a little finesse and right words, you can win a high paying client. For this purpose, Gina has created a valuable pitching bundle which has
9 plug and play templates
Real life pitch examples
A 28-minute video where Gina shows how to find clients
Check it out here and learn how to make money online by pitching the right way.
Note: I highly recommend reading this detailed post on becoming a virtual assistant and earning $100 an hour
For those of you who do not what a Pinterest VA does, check out this post on how to become a Pinterest Virtual Assistant and learn how to make money online.
Gina and Kristin have developed a Pinterest VA shop where you can find amazing deals on various valuable products. Under $100, you can find
Note: I highly recommend reading this detailed post on becoming a Pinterest virtual assistant and earning $4k a month
Of course, as a Pinterest VA, your clients will expect results (especially, traffic back to their website or direct sales). In order to learn Pinterest tactics, these are the two best resources out there
Before using this course, I was stuck at 10000 page views on Pinterest and used to hardly have 50 visitors to my website. But, this course made a huge difference in my analytics.
Within a few months of working on it for 30 minutes each day, my page views shot up to 400000+ on Pinterest and it is consistently growing from there. Here is the screenshot

Because of this, I now have 500-600 page views each day. When I purchased it, it used to be an ebook but with recent changes in Pinterest, Carly has converted it to a course (which is wonderful and updated). I have personally used Pinteresting Strategies and love the value it provides for its price. Check it out here.
Besides this, you can also check out the Pinterest Perfection Masterclass by Elna Cain. It is the CHEAPEST work from home courses to learn all the Pinterest tactics. While I have not bought this course, I have personally used Elna's Ready Set Blog for Traffic. She shares a few Pinterest strategies in it which helped me boost traffic to my website and gain more page views. You can check that out too (it can help you increase the scope of your virtual assistant services).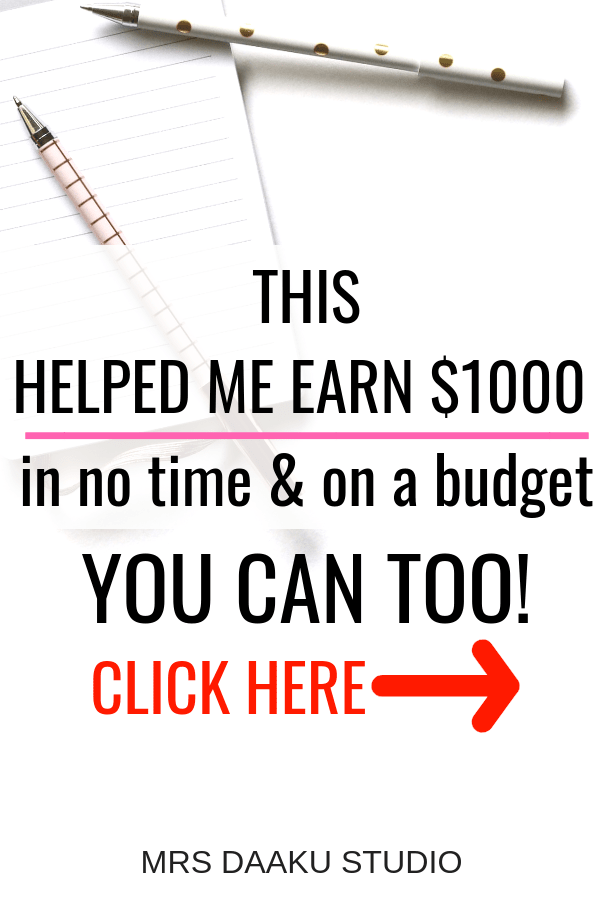 #2 Affiliate Marketing
Affiliate marketing is when you promote a product (sold by others) and get a commission for every sale. The best part about affiliate marketing is that you don't need a blog to make money online, but it is good if you have one. For example, you can directly pin affiliate links on Pinterest.
If you are planning to use Pinterest for affiliate marketing, I highly recommend checking this out.
That said, having a blog increases your chances to make a full-time income through affiliate marketing.If you want to start a blog, I highly recommend Siteground for hosting and this tutorial series I have created on how to start a blog.
Before you jump into affiliate marketing, you should know ALL the requirements and tactics. A lot of beginner bloggers get penalized for not starting on the right foot.
The one and only course that I suggest is Affiliate Marketing for Bloggers. I have taken this course and I have been having lightbulb moments throughout it. Carly tells you what works for her and keeps giving you small tips which makes a lot of difference (but often skips our attention). I just figured one thing I was doing wrong which could have resulted in heavy penalty by Google. *oops*
So, if you are on a budget and want tonnes of value, check it out here.
#3 Freelance Writing
Freelance writing changed my life. I had a job I did not like too much and I wanted to stay at home BADLY. Besides that, missing a family event and not able to spend more time with them KILLED me.
But, once I started learning about freelance writing, I could quickly replace my income and grew it more than $2000 a month. If you want to learn freelance writing, sign up for my free 7-day email course where I share all my strategies.
The one thing that you SHOULD have (if you want to achieve success quickly) is to have a writers website. While I had the time to do the research and a techie husband who could design, we did it ourselves.
But, if you are NOT comfortable with tech or does not have the time to learn how to design a website, I highly recommend you this. It will tell you how to work off a free theme and make a professional and highly converting writers website.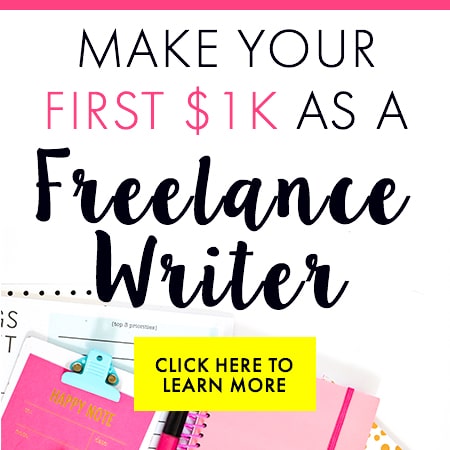 You can also check out this membership website by Carol. It is an amazing option to learn everything and find high-quality leads.
#4 Blogging
To be honest, this is not my first blog. I used to have a travel blog that failed miserably. This year, I decided to revamp the blog and relaunch it. With 2 months of actively making changes (the right ones, of course), I made my first $100.
By no means, I am going to make big claims here. I don't make thousands of dollars each month with this blog BUT I do make a few hundred dollars on a consistent basis. By December end, I am hoping to touch my first thousand.
What made this possible for me? The 2 life-changing work from home courses I took –
Pinteresting Strategies – We already talked about it and I am going to repeat. It is one of the best courses to learn about Pinterest. It tells you exactly what you should do step by step and when you implement them, it will show results.
Ready Set Blog for Traffic – Elna's course really helped me understand ways and means to drive traffic to my website. In a month, I jumped from 2500 page views to 5k and then, 12000.

Not only that, Elna's course helped me rank on the first page of Google. For example, if you look for articles on how to become a scopist, you will find me on no 10 search result as of today.
So, I stand by this work from home blogging course. It WILL help you. Check it out here.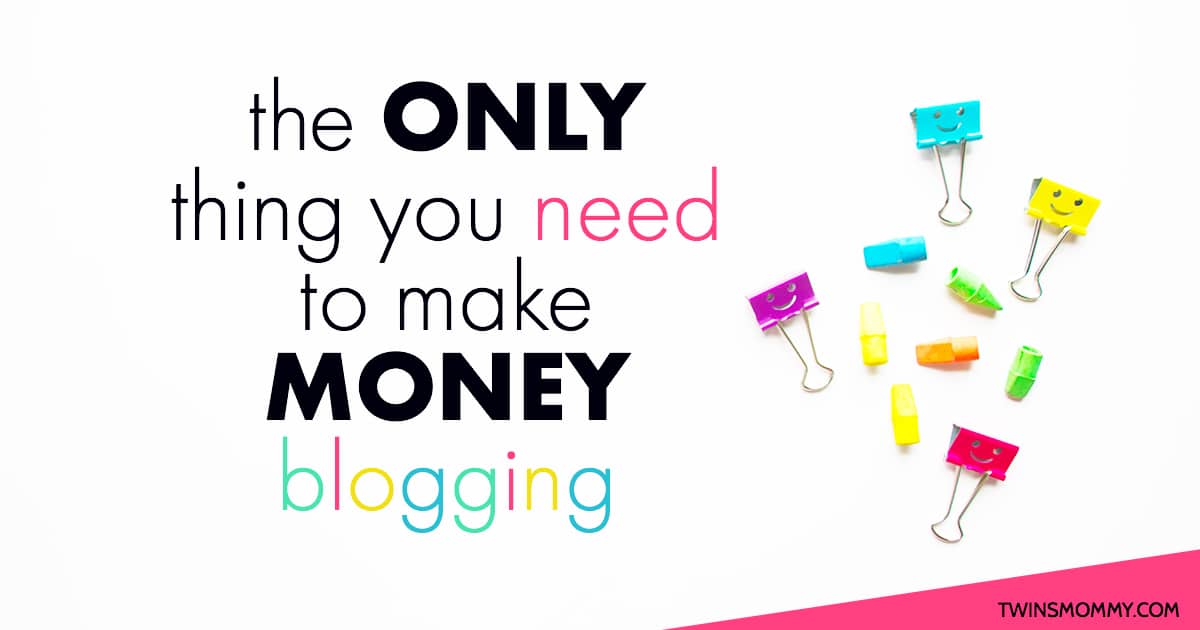 And, because I trust Elna's courses so much, I would recommend her Pinterest perfection masterclass as well. She gives tonnes of value in every work from home course she creates.
#5 Other work from home courses
Their full-time job includes looking for items in yard sales, flea markets, thrift stores etc and selling them online for a huge profit margin. The first thing they bought for $10 was sold for $200 online in under 6 minutes. Another time they bought a prosthetic leg for $30 and sold it in $1000 online in a few days time.
While Flipper University is a work from home course that is well above $100, they do have a book (which is as good as a course for work from home) which tells you 5 ways to get FREE items to flip online and make a profit.
Besides that, they also have a book on
Putting all the three together will give you the required information to launch your own flipping business online and make a full-time income.
Oh, by the way, there is a bundle price for all the three books and it is a steal.
If you are interested in making money off Pinterest, this is an interesting book. Besides selling, it tells you 7 ways to make money with Pinterest. Grab it!
If you are still with me, I understand you have doubts. What about things that are not dealt with in these work from home courses? Do I have to look for other courses for work from home? NO NO NO! For that, I highly recommend you to sign up with Skillshare. It has the best videos to learn from and it is FREE. Sign up today
So, which of these course for work from home are you going to take? Are you ready for work at home training? Whichever one you take – I know for a fact – it will help you learn how to make money online.