How to make money as a kid online and offline?
If you're wondering how to earn money online as a kid or a teenager, then you are in the right place.
You can be a parent wanting to inspire kids to take up money making activities this summer or a kid yourself looking up the best options to make a decent income (either with offline or online methods).
Read: If you are a 15 year old or up, check out this post on how to make money.
If you are a kid or a teen thinking "how can I make money as a kid? Is it really possible to make enough money for teenagers?", then we answer it all in this post on how to make money online as a kid.
We go over two things
How to make money offline as a kid
How to make money online as a kid
But before we go ahead, there is a small nugget of unwanted knowledge I want to give (… because that's how I am. I give bits of unwanted advice and suggestions on this blog hoping someone applies it)
Kids have a ton of options in terms of making money today.
The days when the only options kids had was to sell lemonade or working at a restaurant is long gone… (but we still include these options, they're fun)
Not only does the new ways to earn cash help pay bills and teach the value of money, but it also taps into their inner entrepreneur and make them a full-time income as they grow up!
In this post, we will look at ways to make money for kids and teenagers.
Note: If you are in college, check out online jobs for college students
Note – This post may contain affiliate links to products I trust.
Want to make money quickly? Here are a few platforms to earn up to $25 – $50 in a few minutes!
PineCone Research: Earn $3 – $5 per each survey guaranteed .Sign up now
Ways to Earn Money Offline as a Kid
10 simple and easy money making ideas for kids – (Age 12 and less)
So, how to make money offline as a kid?
Some of these money making ideas can be taken up by teenagers as well.
If you are looking for other ways to make money online for kids, scroll down to the teen options!
But, do not forget to look at these options as well!
Lets start talking about how to make money offline as a kid.
#1 Water Plants for the elderly
We all have gardens and the elderly do forget to water their plants.
In fact, there are many stay at home moms and dads who do not find the time to water plants regularly.
It is a great opportunity to make some extra cash for kids, teens or children of any age.
You can offer to water the plants regularly for cash.
This is a super simple and risk-free task and best for young kids who are just starting out to earn allowance on their own.
#2 Put Up Holiday Decorations
Holiday decorations take up hours to put up.
Starting from taking them out from the garage, sorting them, buying new ones and putting everything in a place creatively can take an entire day.
There are many adults who want to put up decors but do not have the time for it or they are just lazy to do it by themselves.
If you are careful and responsible with crafts, glue, etc, you can offer this as a service and make a decent income.
#3 Helping moms
Wondering how to make money around the neighborhood? Then start helping moms.
I understand you are too young to babysit and people won't be willing to pay for you it just yet.
But, nothing is stopping you to gain some experience with adult supervision, right?
A great alternative to babysitting for young kids is to help stay at home moms or work at home moms entertain their kids while they work or run errands.
You can think about helping moms with their kids this summer to gain babysitting experience and make cash.
A few things that you can do to increase the rates you charge
Entertain kids
Help moms put them to sleep
Clean up after the kid etc
Definitely a great way to make money offline as a kid at home.
#4 Lemonade stand
Isn't this the classic way to make money for kids offline (and, teens!)?
A lemonade stand still works. You can make $5 a pop doing this in your neighborhood during summers.
If you want to spice it up and make more money than usual, you can ask your parent, grandparents or older siblings to take you to a local park and set up the lemonade stand there.
People are always willing to support kids and teens working.
Before you get too excited for this, do not forget to check out if it is okay to set up a lemonade stand in your area
This is one of the quick ways to earn money as a kid.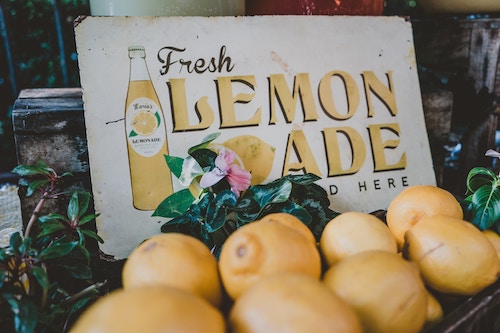 #5 Help organize a garage sale
Noone like looking at and sorting out the basement or garage on the weekends.
You can offer to do the leg work for people and split the profits.
For example, you can help them similar sort the stuff together, price them or creating advertising for them.
If you are good at haggling and getting the best deals for them, go for it.
Not only does this help kids make money, but it also helps hone their project management skills.
If you are not comfortable being physically present at the garage sale all day, you can also explore selling items on eBay, Decluttr or the like.
#6 Sell crafts
Selling crafts is an example of how to earn money as a kid at home – both online and offline.
A lot of kids like crafts.
In fact, a lot of kids and teens are good at creating crafts. You can start by selling bracelets, keychains or door hangings.
Etsy is a great platform to start with selling crafts and making extra cash.
Besides that, it also builds the entrepreneurial spirit in kids.
After all, running an Etsy shop is much more than just selling crafts. There are so many pieces which need to be plugged in together.
Read: If you are interested in selling things, check out this post on things to sell at school to make money.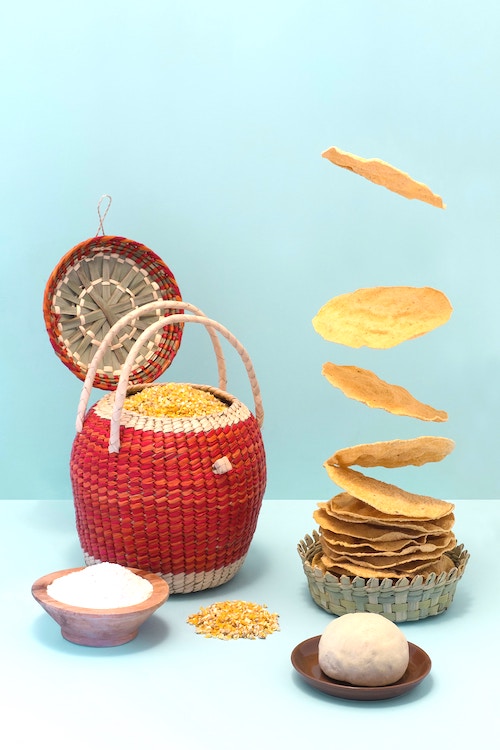 #7 Can and bottle Recycle
In some places, it is easy for kids to make money by recycling trash cans.
All you have to do is gather the cans and sell them off.
#8 Sell candy at school
This is traditional way kids have been making money.
In my school, there are many kids who are making a decent amount of cash selling candy.
#9 Mow Lawns
Kids can easily make money mowing lawns.
This is a great way to make money each week during the summer without getting a job
You can also offer to remove weeds from gardens in exchange for money.
Trust me, many people would be willing to pay kids for garden maintenance.
You can also expand to General Yard work- weeds, planting, etc
Why stop at mowing lawns?
You can start with mowing lawns and upsell to your existing clients. You can offer to remove weed from the backyard, plant new flowers, remove the leaves etc.
#10 Walk a dog
If you were wondering how to make a lot of money as a kid offline and fastest way to earn money as a kid, then dog walking is your answer!
Yes, you can make money as a kid just by walking someone's dog.
I know many dog owners who would love to pay someone willing to walk the dog every day.
If I had a dog, I would easily pay $5-10 each time.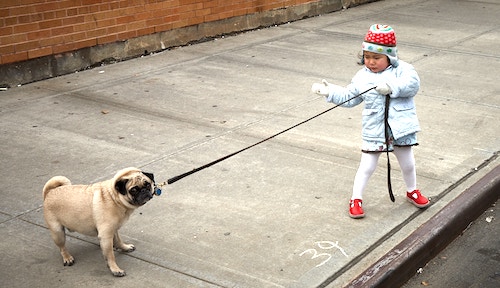 #11

Car wash
Car wash is a great way for kids to make money.
Everyone owns a car and everyone likes their car to be clean. You can go door to door and advertise your services.
Initially, you can agree to do it for lesser money and with experience, start charging more.
This is all about how to make money as a kid offline.
How to make money online as a teenager?
Let's look at ways for teens to make money online.
Stop wondering how to make money as a teen, when you are 11 may be? Sorry, 13 right? I am so sleepy!
#12 Take online surveys
Want to keep teenagers home? *kidding*
This is an example of how to make money as a kid at home and how to get money fast as a kid
You can share opinions and participate in surveys to help businesses and get paid in cash or gift cards.
I highly recommend using Survey Junkie and Swagbucks (you get a bonus of $5 when you sign up with Swagbucks!)
Start a different email account for this purpose and start making money online, kiddo.
If you are a parent who is reading this post to inspire kids to make money at a young age, go for it.
#13 Pet care
Teens and kids usually love playing with pets, especially cats and dogs.
Pet owners treat animals as a part of their family which makes it important for them to arrange pet care (for example, someone who can provide shelter for a few days, sit the dog at home, take them for a walk, etc) for days when they are unavailable (or busy with work).
You can sign up with care.com to find pet care jobs for teens or kids.
Besides that, you can also spread the word in the neighbourhood and distribute flyers if you want.
#14 Flip products on eBay
I know what you are thinking – how can kids make money flipping products on eBay?
Does it not require skills, knowledge, and understanding of how selling works online?
You are absolutely right.
But, with parents supervision and guidance, they can go a long way.
This guy earns more than $133k a month flipping items on eBay along with his wife and kids. He is a master flipper and teaches you how to be as well.
You can flip items on eBay part-time and earn enough cash online. The best part is that you do not need to have a lot of money to start either.
According to Rob, you can start flipping with $20-30. With as little budget as $20-30, you can make over $100 and reinvest it in flipping business again.
You can check out this free workshop to learn how to start flipping and using thrift stores, yard sales, & flea markets You can click here to sign up.
If this is a hit, you can pitch it and grow it bigger. It may be able to replace your income!
This a brilliant ways kids can make money online (and why only them, you as parents, also can make hell lot of money!)
#15 Start a YouTube channel
Check out the top 10 most subscribed teenagers on Youtube

YouTube is a great option for teens to make money.
If they have a hobby or a passion, they can make videos around that. For example, playing video games, toys, music, etc.
I highly recommend you check out this post on how to make money with hobbies
Can't think of a theme?
No worries, just go with the flow and create videos on things you like.
While this is definitely not a quick way to make money online fast, but in the long run, can become a steady source of income.
Read this post on how much you can make with YouTube.
#16 Start a website or blog
Wondering how kids can make money online that can become a full-time career later?
If you are interested in writing or sharing information, you can start a website/blog.
Again, it is not a quick way to make money online but once it does, it would be steady.
It can also be the primary source of income in the long run or be used to pay off college tuition (wouldn't that be great!)
If you are thinking about starting a blog and make money blogging, this tutorial will help you start a blog today.
You can start a blog with as little as $3.95 a month or Rs. 276 a month or go with the free options. However, I do not recommend using free options.
If you have difficulty in understanding the basics (like domain name, wordpress.org or .com, hosting etc), you can read this article on website basics.
#17 Car cleaning services
People are busy and they are ready to pay anywhere between $50-100 for their cars being cleaned and detailed.
You can offer car wash, vacuuming, polishing, window cleaning, etc. These tasks are easy and can be done pretty quickly.
Before searching for any clients, do this for your family cars. You can always ask mom and dad to pay you to detail their cars. They might not agree for $50 but you can take $5-10.
In my opinion, that is a great start considering they will have to look over what you are doing.
You can also take photos of before and after which will help you convince the client that you are serious.
Once this is done, tell your friends, family, and neighborhood.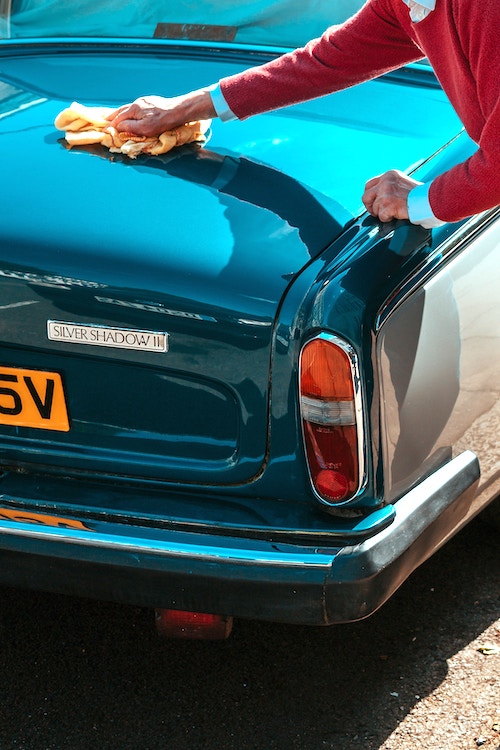 #18 Start a jewelry business
Are you creative kinds? Do you want to use hobbies to make money online?
I did not know this could be a way for kids to earn money until I stumbled upon this dup who makes millions selling their jewelry online.
Jess Lively accidentally started her own business at the age of 15 when she was making jewelry at a pool and people were coming up to her and wanting to purchase it.
You can read the story of 14 years old Shelby, here and LeiLei, a 19 years old teen who made $100,000 making jewelry.
You can go to your local hobby stores for materials and sell on Etsy, at School, Craft shows, etc.
#19 Sell candy or baked good at school
This is traditional way kids have been making money.
In my neighborhood, there are many kids who are making a decent amount of cash selling candy, chips, cookies, etc.
How to get money selling candies at school? Pro tip – team up with 1-2 kids and you can split to sell more candies.
#20 Farmers Market
If you are interested in growing vegetables in the backyard, you can earn money by selling them in the farmers market.
Tomatoes, cucumbers, and beans are the easiest to sell. You can also pickle your vegetables to charge more.
Before you start doing this, do ask a parent or an adult to guide you on how to garden. It is easy to do, but you need to start off on the right track.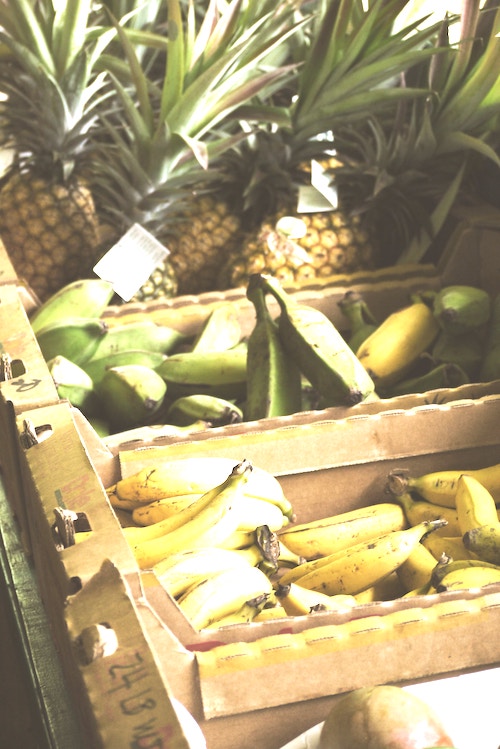 #21 Odd jobs for Teens
By odd jobs, I mean to say one time jobs or part-time gigs. For example, you can be a parking attendant at a local fair.
You can search for odd jobs for teens on craigslist and see what works best for you.
Older children can also use freelancing websites like Fiverr, and Snagajob. Fiverr requires a minimum age of 13 and Snagajob's minimum age is 14.
#22 Run errands
This is the easiest for teens to take up and make money. So, how to get money running errands for neighbors?
Look for neighbors or parents who are constantly avoiding to run errands because they do not have enough time, offer them to do the tasks in exchange for money.
You can offer to pick up kids from daycare, go shopping for them or doing laundry.
Who would have thought that a teenager running errands for adults could earn money???
But it's true!!!
#23 Tutor
A lot of teen kids make money tutoring.
If you are good at academics, you can offer to teach younger kids at high school, middle school or elementary school.
You can charge up to $20-25 an hour or more
#24 Birthday kid parties- Clown, Magician, Singer, entertainer
If you see an artist in yourself, go ahead and make money from it. It is a great side hustle for kids of all ages.
You can be a singer, magician or stand up comedian for birthday parties and events.
Of course, this is not for every teen but for those of you who might be interest – this is a fun way of earning an income for kids.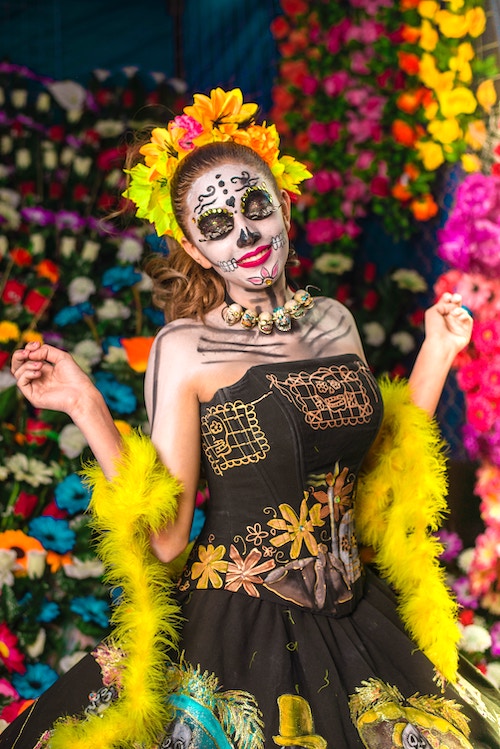 #25 Face Painting at Carnivals
How do kids make money these days?! They get creative!
If carnivals and fairs are usual in your town, this is a great opportunity for kids to make some money during summers.
You need to decently good at face painting and if you are, you can charge a lot for it. As a teen, you can also set up your own stand at fairs, carnivals or sporting events.
#26 Coaching kids
Are you an athletic teen who want to make money? Coaching other kids could be a way to bring in money on the side.
You can offer to coach baseball, football, etc. If you are an expert in other individual sports such as golf or tennis you could offer lessons.
Not only does coaching help you get better at the sport and pay the bills, but it also adds to your resume and helps you get a better college later.
#27 Being a Referee
If you are a sports kid, you can also think about becoming an umpire or referee. It is an easy way to make money as a teenager.
#28 T-shirt business
If your kid is creative and loves fashion, they can start a T-shirt business.
This could be an additional product to sell in an Etsy shop, on Redbubble or Cafepress, or sell them in local markets.
#29 Organize closets
If your child has a special talent for keeping things organized, then this is a money making opportunity for them.
Many people are willing to pay someone else to organize and clean up their closets. I am serious!
Read: How to become a professional organiser and make money
#30 Paint Houses, doors, fences, etc
I am yet to come across someone who loves painting houses, doors, fences, etc. Really, no one likes it!
You can become a painter and make money. That said, painting does need some amount of skills and it is time intensive.
As a teenager, painting can be a great way to make money!!!
If you do not want to spend days painting someone's house, you can offer to paint front doors, fences or fix the spots.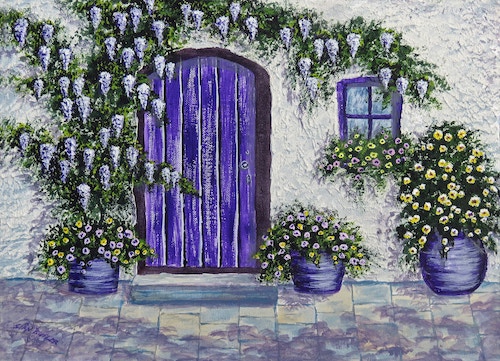 #31

Handyman
If you are good at fixing things, you can start working as your neighborhood's handyman.
As a handyman, you will be doing small house repairs, clean the gutters, fix a washbasin, etc.
It is an extremely profitable business for teenagers because you can set your own price.
Read: How to make money woodworking
#32

Landscaping
You will need to invest some time in learning the right ways to do it.
And, if you do that, landscaping is a highly profitable business for teenagers.
You can end up making thousands of dollars each month.
#33 Sell used items
If you have electronic items lying around, you can make money selling them.
In fact, you can make money selling any used item including clothes you do not wear anymore.
You can sell them on eBay, craigslist, Facebook marketplace.
Selling unwanted or used items is the fastest way to make money for teens.
#34 Start an Instagram Account
Mila Stauffer, has over 289,000 Instagram followers who like watching her sassy, yet adorable videos.
She is just 3 years old and she collaborates with Tylenol.
This is all about how to make money online as a teenager.
Benefits of kids and teens making money as an entrepreneur
What else? You are making money for yourself.
But, more importantly, it teaches you a tonne of life skills early on in life.
Becoming a teenage entrepreneur will teach you:
To Value your time
Importance of learning new skills
Creating a vision and plan
Just do it
How to Make Money Fast as a Kid at home?
The million dollar question that most kids have is…
How can I make money as a kid fast? How to earn a lot of money as a kid?
and, the answer is – there is no way which is fast for you to make money.
Making money for kids, teenagers or adults is rarely fast.
If someone promises you to make money fast, run.
Any time you run into people promising you to make money fast… RUN!
Whether you are kid or teen, making money will teach you how to become more responsible with your money. Take your time and pick a gig or side hustle that you like!
There you go – this is all about how to earn money as a kid.
That is everything about how to earn money online as a kid online or offline.
What are some other ways kids can make money? comment below and let me know.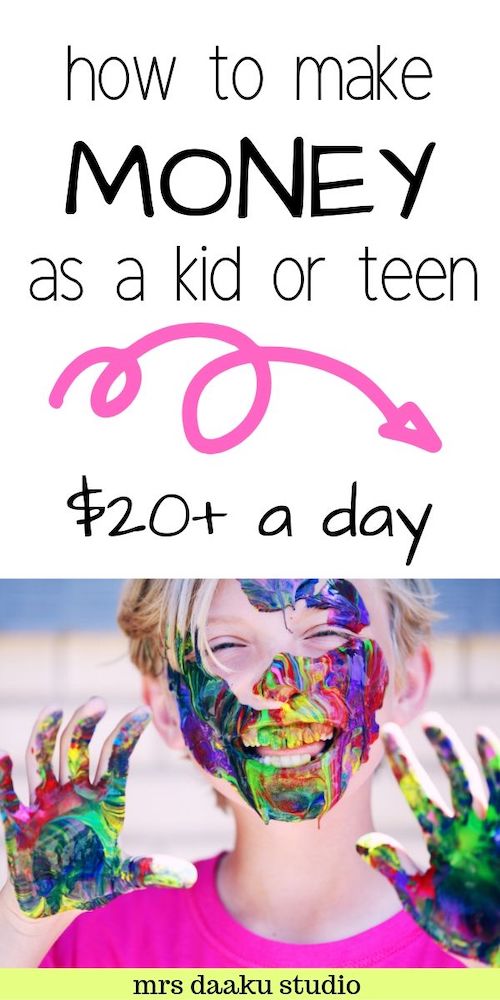 how to make money as a kid online