Places that hire at 15 years old
Many teenagers actively start looking for jobs when they turn 15 or 16 year old. The money and the independence that comes with the job is usually the motivating factor (great feeling too!).
Besides independence and experience, a job can also help you build professional skills to form the foundation of your future career.
and, there are so many places that hire at 15. So, read on, as we list out various places that hire at 15 years old.
In this post, you will also learn some helpful information about the employment of teenagers. So, if you are looking for jobs that hire at 15, this article will definitely get you started.
If you are younger than 15, check out other ways kids can make money and things you can sell at school.
Note – This post may contain affiliate links. Please read disclosure policy
Want to make money quickly? Here are a few platforms to earn up to $25 – $50 in a few minutes!
PineCone Research: Earn $3 – $5 per each survey guaranteed .Sign up now
Laws that apply to 15 year olds
While there is no shortage of job opportunities in the US, it always advisable to check your employer's policies and the local state laws before you begin your job search.
The US Department of Labor has many laws to protect employees under 16 years.
These include –
Children are legally allowed to work from 14 years old in the US, except for agricultural jobs.


There is no minimum age limit for children to be performing on television, radio, or theatrical productions.


Teens can deliver newspapers, perform babysitting, take up chores around their home, and work in non-hazardous family-owned businesses.


If you are 14 or 15, you cannot work for more than three hours on a school day or 18 hours in a school week.


If it is not a school day, you can work up to 8 hours. You can work up to 40 hours during a vacation week.


You can work between 7 am to 7 pm, except between June 1 and Labor Day. During this period, you can work between 7 am to 9 pm.


The federal minimum wage is $7.25 per hour for most employees. If you are under 20 years old, the federal law permits a youth minimum wage.

So, you may be paid at lest $4.25 for the first 90 days of employment or until you reach 20 years.

This pay is not limited to your first employer. Every time you change your job at 15, your employer can pay you the youth minimum wage.
Before you go on to take a job that hires at place near me, it is worthwhile to read a bit about the local laws.
How much pay should 14 and 15 year olds expect?
This is one question every 14 and 15 year old reading this must be having, right?
The thing is – the pay of a 14 or 15 year old depends on a lot of factors. However, the standard minimum wage set by the federal government is $7.25/hour and all states are required to pay this.
That said, you are under 20 years of age. Meaning, you may be paid $4.25/ per hour for the first 90 consecutive calendar days under FLSA. After that, your employer will be required to pay you the minimum wage.
This is, unfortunately, not limited to your first employer. So, whenever you change jobs at 15 (till the time you are under 20 years old), your new employer can pay you this youth minimum wage.
Some states have a higher minimum wage laws than what FLSA requires. Others, like Wyoming and Georgia, have a lower minimum wage ($5.15/hours).
Businesses that hire 15 year olds
Finding a job that you love can be difficult at any age, but it is especially so if you are just a teenager.
While many businesses look for experience when they hire their employees, several companies believe in giving younger people job opportunities and hire as young as 15.
and, some businesses don't even require any experience Here are some places that hire at 15 –
Restaurants, eateries and more – what places hire at 15?
lets look at jobs that hire at 15 and various companies that hire at 15:
1. McDonald's
Many teens get their first jobs at McDonald's.
With more than 14,000 branches in the US, there is a good chance of you finding a job in this popular restaurant chain.
Their franchises have different policies, but most hire teens as young as 14-year-olds in states that allow it. You can be hired to cook, serve, or clean at McDonald's.
2. Burger King
Though Burger King's hiring age is minimum 16 for entry-level jobs, they consider applicants as young as 14 depending on the job availability and work permit requirements.
3. Baskin Robbins
This chain has over 3000 branches in almost all the states in the US. Different franchisees hire teenagers as young at 14.
4. Subway
You have to be at least 15 years old to be hired at Subway. This restaurant chain has over 23000 franchises in the United States alone.
I'm sure you can find one close to your home that is hiring. It is definitely one of the best places that hire at 15.
5. Ben and Jerry's
The minimum age requirement to work at Ben and Jerry's is 14 years.
It has over 4000 branches in the United States, which, makes it easy to get a job with them as a 15 year old.
6. California Pizza Kitchen
Positions for 15-year-olds at California Pizza Kitchen depend on the state regulations.
This restaurant employs people younger than 18 for host positions and other jobs that don't require serving alcohol.
7. KFC
At Kentucky Fried Chicken, you can work as a cook or customer service attendant.
8. Arby's
As a 15-year-old, you can apply for a crew member position at Arby's.
The job would require you to take food orders, prepare food, and clean tables and counters.
9. Bruster's
You can work as an ice-cream maker/scooper at Bruster's.
Depending on the state's work permit policy, their franchises can hire 14 or 15-year-olds.
10. Pizza Hut
You can work at the famous Pizza Hut chain if you are 15 as long as you have a worker's permit and your parent's approval.
11. Boston Market
Boston Market hires kitchen crew and counter staff starting from the age of 15.
The job requires you to prepare food, take orders, and serve customers.
This is the list of places that hire at 15. Now, lets look at other places that hire at 15.
Grocery Stores that hire at 15 years
Wondering What stores near me hire at 15? There are many grocery stores hire 15 years old.
You can work in shifts here, and the job requires you to work as a cashier, grocery bagger, and cleaner.
12. Publix
Publix has over 1100 stores all over the US.
They hire people 14 years onwards for the roles of clerks, baggers, service desk clerks, and cashiers.
13. Giant Eagle
This grocery store chain has over 400 stores in five US states.
They hire workers as young as 14 years to work as shopping cart attendants and bakery clerks.
14. Giant Food
Giant Food has over 150 stores spread over Maryland, Pennsylvania, West Virginia, and Virginia.
They hire 15-year-olds to work at entry-level positions like bakery associate, stocker, bagger, and clerk.
15. Kroger
Kroger has over 2700 stores all across the US.
They also own stores under other names like Fry's, King Soopers, and Smith's.
Depending on the state laws, some of these stores hire teens as young as 14 years to work as baggers or stockers.
16. Safeway
As a 15-year-old, you can be hired at any of the 894 Safeway locations all across the US.
Your work may include greeting customers, doing cart runs, and bagging items.
17. Winn Dixie
This supermarket chain operates 500 stores in Florida, Alabama, Louisiana, Georgia, and Mississippi.
Most of these branches have positions for 15-year-olds.
18. Harveys
Harvey's Supermarkets have a minimum age requirement of 14 years.
Harveys has over 100 stores across Florida, North and South Carolina, and Georgia.'
19. Wegmans
As a 15-year-old, you can work at Wegmans.
This medium-sized chain offers many benefits to your young employees and part-time workers like tuition reimbursement through their scholarship program.
20. Hy-Vee
This Midwestern supermarket chain has over 400 stores.
They hire 15-year-olds for their entry-level positions like cashier, bagger, and stocker.
Theaters and Amusement Parks
21. AMC Theatres
AMC theatres hire teenagers as young as 14-year-olds, depending on the state laws.
The job generally involves customer service related responsibilities, greeting customers, answering questions about showtimes, printing tickets, and directing guests to appropriate theatres.
22. Six flags
Six Flags owns 26 properties throughout North America, including theme parks, amusement parks, water parks, and a family entertainment center.
Some of these parks hire 15-year-olds to operate game booths, help guests navigate the park, and work in retail positions.
23. Incline Village Recreation Centre
The Incline Village Recreation Centre in Nevada hires 15 year olds. The jobs may vary according to season.
24. Dorney Park & Wildwater Kingdom
Dorney Park & Wildwater Kingdom in Pennysylvania also hires 15-year-olds.
You can apply for the job of ticket taker, park services attendant, aquatic crew member, and food and beverage associate here.
25. The Hershey Company
The Hershey Company hires 15-year-olds for certain positions. Most of these jobs are located around their theme park in Pennsylvania.
These may also be some positions available on the East Coast.
Service jobs that hire 15 year old teens
You don't have to wait to be hired by big companies to make money. You can approach local businesses to offer your services.
You can also embrace freelancing and entrepreneurship. Here are some job ideas for you –
Start freelancing with this free course today.
26. Babysitting
If you love babies, babysitting jobs can be an excellent way to make money. You can ask your family friends if they need a baby sitter.
You can also put up posters in your neighborhood. Get some CPR Certification to boost your credibility.
27. Lawn mowing
People want well-kept and presentable front and back yards but often do not have the time to maintain them.
You can offer lawn mowing services around your neighborhood.
You must check to see if your state prohibits employers from letting minors use power equipment.
28. Pet care
As a pet care provider, your work will include feeding, walking, and general care for the animal while its owners are away. For example, you can become a dog walker and make money
If you are considering a future career as a veterinarian, this is the way forward for you.
29. Cleaning homes
It's not the most glamorous job, but as a 15 year old, you must be used to working around the house.
You can begin with cleaning the home of an elderly neighbor or relative. The job involves vacuuming, dusting, cleaning windows, and organizing closets.
30. Caddy
If you love to play golf, then this is the job for you.
At 15 year old, you can be hired as a caddy at a golf club or country club. As a caddy, you will have to carry the club bags for the person who employs you.
In general, it takes four hours to finish a gold game, and you can earn up to $20 an hour.
31. Newspaper delivery
If you can get up early in the morning before your school starts, you can earn money as a newspaper delivery person.
This is one job where 15-year-olds are hired regularly. The longer your delivery route, the more money you can make.
You can also earn tips and bonuses.
32. Youth league referee or umpire
If you love sports and enjoy spending time with younger children, you can offer refereeing services for a fee.
Your duties will include observing game rules, determining results, imposing penalties, identifying infractions, and ensuring that all the participants follow safety regulations.
You will also need to make sure that your schedule is open for the game days.
33. Camp counselor
You can qualify to be a camp counselor if you are 15 years old and have attended a camp recently.
This position requires minimal training. As you camp counselor, you will have to lead camp activities like hikes, games, and songs and ensure that everyone follows the camp rules.
34. Field marketer
When businesses need to advertise their sales and promotions, they need the help of field marketers.
This job usually involves putting up posters, handing out flyers, and holding up a sign outside stores.
You must dress appropriately as this job involves standing outside for long hours in harsh weather.
35. Editing and creating Youtube videos
If you are passionate about making and editing videos, this is the right job for you.
Many companies need to make promotional videos regularly. If you have editing skills, an eye for detail, and the correct software, you can earn money by editing videos.
36. Concession stand worker
As a concession stand worker, you will have to provide food and drinks to people at different events.
Your duties also include welcoming guests, taking orders, processing cash payments, and ensuring that the stand remains clean and presentable.
37. Library assistant
You can also look around your neighborhood and your local library for a job for a library assistant.
As a library assistant, you will help the visitors find books and check them out.
You will also assist the librarians in taking inventory, shelving books, and helping digitise printed files and other documents.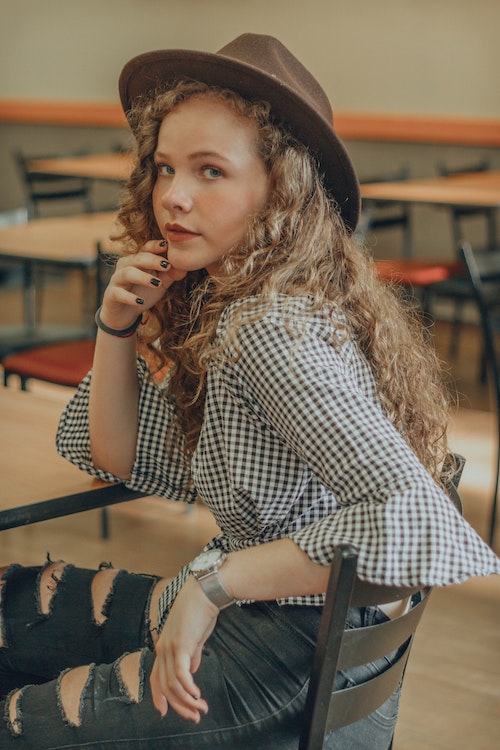 38. Surveys for 14 and 15-year-olds
Thanks to the internet and smartphones, you can make money from the comfort of your home by completing online surveys.
Survey Junkies, Swagbucks, and MyPoints are some of the sites where you can complete surveys and make money.
These sites pay through PayPal, so you may need the help of your parents to open a PayPal account.
Want to make money quickly? Here are a few platforms to earn up to $25 – $50 in a few minutes!
PineCone Research: Earn $3 – $5 per each survey guaranteed .Sign up now
If you were wondering What's the best place to work at 15, then these are a few of them. However, it is NOT necessary that you find a place or a business that hire at 15.
Instead, start your own online business and make a tonne of money as you grow.
Some of the online business options include:
Final thoughts on places that hire at 15
If you are searching for ways to make money as a teenager, this guide can be of great help.
Many restaurants, crockery stores, movie theaters, and amusement parks offer jobs to 15-year-olds.
If there are no positions available in your neighborhood, you can find opportunities on your own by working as a babysitter, newspaper delivery person, caddy, or camp counselor.
However, it is important that you find the correct balance between your school and your work.
These positions will provide work experience without affecting your schoolwork.
Pursuing these opportunities will also help you develop the skills to prepare for college and full-time positions in the future.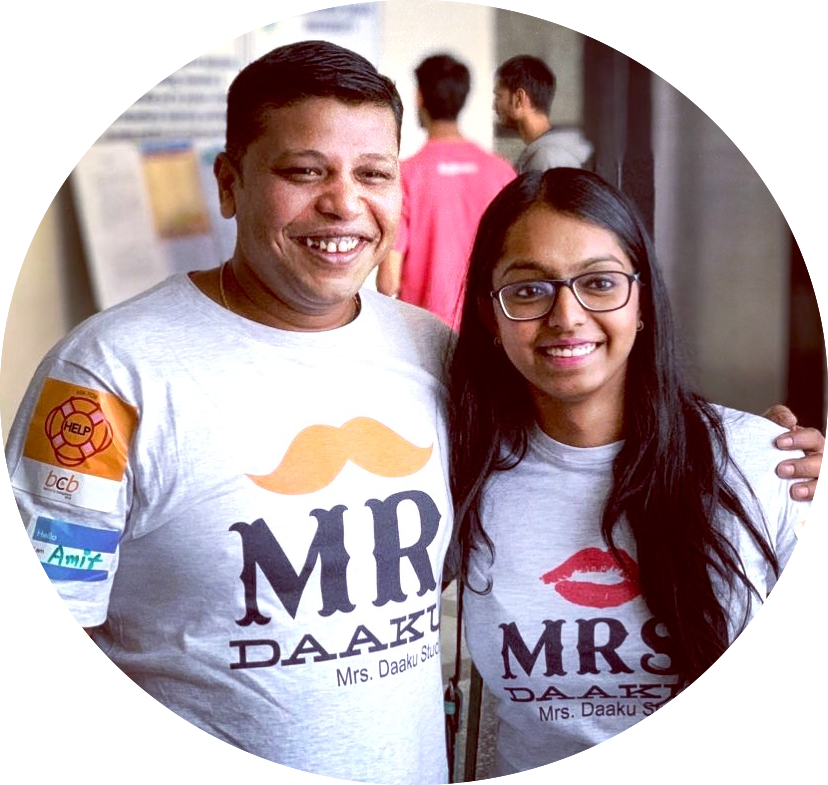 Hi buttercup, thank you for stopping by. We're Chhavi & Amit.
We're a couple who quit our high paying jobs as a lawyer and an engineer to start hustling online. Now we're full time bloggers, YouTubers, work at home expert and Online Business Coaches featured on Forbes, Business Insider, Readers Digest, CEO Blog Nation, Starter Story, Yahoo! Finance, MSN, BankRate and so much more.
places that hire at 15 year old