WHO has declared the new coronavirus as a pandemic.
Amidst the shutdown, panic and fear due to coronavirus, many of us
have lost our daily wage jobs
are having trouble earning a living wage
are forced to go out and work
want to start working from home and quit 9-5 job
The purpose of this post is to help anyone and everyone looking for immediate hire work from home jobs near you.
This is a huge list of immediate hire work from home jobs that regularly hire individuals for remote positions.
A lot of these positions are freelance, some are that of independent contractor, some are full-time remote jobs with perks and others are online business ideas.
Before we go ahead and talk about immediate hire work from home jobs, I want to tell you one thing –
The post is divided into two sections
The companies under "Companies Hiring Now" are companies hiring for work from home jobs right now. We will keep updating this list every week or a few days to help you find immediate hire work from home jobs

The jobs listed under any other section are companies or jobs that are always hiring people to work remotely.
5 EASY productivity hacks for work at home moms
7 simple ways to increase productivity as a freelancer
7 Challenges of working from home — and How to Beat Them!
9 easy time management tips for stay at home moms
Want to make money quickly? Here are a few platforms to earn up to $25 – $50 in a few minutes!
Companies Hiring Now:
They are currently hiring people to stock shelves, clean stores and meet a surge in mobile orders placed using its 7NOW delivery app
The COVID-19 pandemic has forced people to rely on online buying in the process of embracing social distancing.
Amazon is hiring more than 100,000 new people in the coming months and with an average pay hike that runs through April end.
CVS is hiring tens of thousands of new employees now (full-time, part-time and temporary jobs)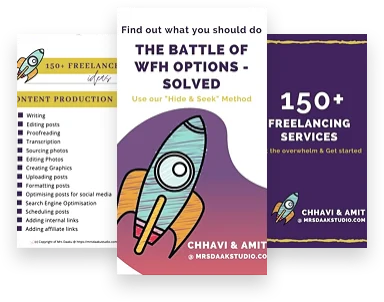 Ads Assessor (US) – Lionbridge
Check this link for Ads Assessor in Italy. If you are in any other country, you can check here.
As an Ads Assessor, your ultimate goal will be to contribute towards making internet search more exciting, relevant, and interesting for all end-users in the US.
You will play a part in improving the quality of one of the largest search engines in the world.
Requirements –
Fluency in English
Must be working and living in the US for a period of 5 years
Familiarity with current and historical business, media, sport, news, social media and cultural affairs etc. in your country
A keen interest in the Internet e.g. researcher, blog writing, forums, website publishing
Preferred level of education/certification – Bachelor's Degree (or equivalent
Online Maps Quality Analyst USA – Lionbridge
The position will allow you to work from home on a flexible schedule of up to 20 hours per week completing tasks in a web-based evaluation tool.
The tasks will involve determining the relevance and accuracy of information by performing online research and referring to guidelines provided to you.
The tasks will mainly be map related but it is possible there will be non-map related tasks you are required to work on from time to time.
Candidates for this position will need to have good research skills and a strong understanding of local and national information. Cultural, geographical, social media and current affairs knowledge are important in this position.
Internet Safety Evaluator Italy – Lionbridge
You will be reviewing and evaluating online video search results to improve their content and quality. You will be required to provide feedback and analysis on video content found in search engine results and provide ratings on their relevance to the search terms used.
A very important aspect of this role will involve reviewing and evaluating the video content of potential upsetting or offensive material to make internet browsing safer and more secure for all users.
———
Medical Records Clerk – CIOX Health
This is an entry-level position responsible for processing all release of information (ROI) specifically medical record requests in a timely and efficient manner ensuring accuracy and providing customers with the highest quality product and customer service.
Client Service Representative I – CIOX Health
This is an entry level position responsible for processing all release of information (ROI) specifically medical record requests in a timely and efficient manner ensuring accuracy and providing customers with the highest quality product and customer service.
———
Service Representative – Brooks Automatio
Responsible for courier-related tasks and responsibilities as well as adherence to courier-related policy and procedures
Hiring in Denver, CO. Must own vehicle.
———
Support Services Specialist – Carlson Wagonlit Travel
As a Support Services Specialist, your mission will be to ensure successful completion of all ticketing arrangements to include travel authorisations, refunds, exchanges, rail, car/hotel invoices.
---
Customer Experience Agent – Lively Hearing Corporation
You will act as a primary touchpoint for our customers, answer inbound questions and inquiries over phone, email and chat along with guiding customers through using our technology.
———
Customer Success Specialist – Green Geeks
Your responsibility is to build & nurture relationships using an informative & educational process with customers who have questions and concerns about their products ranging from deployment, usage and challenges.
Also, you will be responsible to provide informative, thoughtful and powerful conversations when working with customers to match them with the right product.
---
If you are interested in proofreading, this has list of 33+ online proofreading jobs for beginners.
Copy Editor/Proofreader – Manning Publications
Seeking copy editors and proofreaders who have a long and successful record of editing and proofing book-length manuscripts.
Note – please check this link for all remote positions with manning. There are quite a few of them!
If you are looking to scale your proofreading business, check out this legitimate review of proofread anywhere course.
Lifestyle Writer – Bustle
Seeking a remote part-time Lifestyle Writer to contribute reported pieces, informative listicles, and timely news briefs covering tech, social justice, and human rights, identity, and feminism. Part-time.
Customer Support Representative – LawnStarter
Support our customers and providers via phone where you'll be answering any questions they have about our application, services, and policies.
Hiring in FL, GA, NC, PA, OH, IL, VA, TN, and TX. Temporary, $11 per hour.
Customer Support – BandZoogle
The candidate will be responsible for helping customers via web chat and email, testing new features, and suggesting improvements for our products.
Customer Success Specialist – Marco Polo
Every day you'll be interfacing with high profile leaders, understanding their needs, and consulting them on how they can be successful on this new Beta product by Marco Polo.
This will be both on video and in written form.
Content Strategist – Liquid Web
Produce a mix of deliverables including blogs, ebooks, videos, podcasts, webinars, thought leadership, and other assets that engage decision-makers and drive actionable outcomes.
Bachelor's degree and 3+ years of experience required. Full-time + benefits.
Contract Designer – Kanopi Studios
Work closely with Kanopi's teams to design and create beautiful frontend experiences, tackling complex creative problems in a fun and team-oriented environment.
3-5 years of web design experience, including designing for custom plugins and themes. Contract.
Visual Designer – HUSL
Collaborate with internal teams to define UI/UX and branding requirements, creating creative briefs and much more
Full time, remote
Tele-calling executive – SQUAD
We are looking for smart and confident individuals, to make calls on behalf of global brands like Myntra, Tata, and others!
You can earn between 10k-15k per month. The more you work, the more you earn!
Content Manager – Humane League
You are ideal for this position because you have professional experience in: editorial management, content planning, writing and editing, and SEO
Blog and Email Editor – Incsub
You'll be responsible for the overall success of our blog and all of our emails, diving deep on analytics and devising ways to drive traffic
Marketing and Growth Manager – Time Doctor
You would be responsible for at least the following areas of marketing:
Generating the ideas for and project managing the creation of split tests
Conversion optimization
SEO for the blog and website
SEM
Website content
Email sequences
Tracking and analyzing traffic sources and conversion funnels
QA Automation Engineer – Time Doctor
You will be responsible –
Develop automated tests for the DESKTOP application
Work closely with developers to learn implementation details about product feature and perform releases
Train and mentor less senior team members in test automation
Content Manager – Applied Systems
Oversee content writer/editors and publishers within an assigned market.
Review, edit and proofread all content to ensure content is accurate, readable and engaging.
Law Enforcement Transcriber – Net Transcripts
Transcribe audio content of criminal investigations, internal affairs, and various law enforcement audios.
Contract.
Content Writer – Degreed
Responsible for:
Conducting in-depth research on industry-related topics and trends;
Developing content for blogs, articles, white papers, and eBooks;
Proofreading content for errors and brand inconsistencies;
Conducting keyword research,
using SEO best practices, and
monitoring basic content metrics.
Personal Finance Writer – Nerd Wallet
Looking for a writer with an entrepreneurial spirit to cover the personal finance choices that millions of Americans grapple with every day.
Successful candidates must be able to translate complex topics into conversational articles that frame the answers our audience seeks with the context it deserves.
Full-time + benefits.
Customer Experience Specialist – Hydrant
Serve as the face of the company, communicating through various channels, including phone, live chat, and responding to messages.
Respond as quickly and fully as possible to solve their problems.
————
Bookkeeper Jobs
Accounting Department You can find remote bookkeeping jobs on this platform but, you need to be based in the US. You will earn per hour, get paid holidays, a vacation package, 401 (k) plan, and other perks like insurance.
Bateman & Co They require you to have a CPA or at least 3 years of bookkeeping experience. If you are living in Texas, you will have an upper hand over others. They are based in Texas and prefer to hire locals.
Belay Solutions Belay solutions are one of the known virtual assistant companies that hire bookkeepers to work from home.
BIDaWIZ While most of their job listing requires specific credentials, they do have bookkeeping jobs from home.
You are considered only if, you have
2 years of a professional accounting background or
an enrolled agent licensure
You can apply by emailing them your resume to [email protected]
Bookminders They do not require you to be a CPA or certified professional.
But, you do need at least 2 years of bookkeeping experience and a college degree (preferably, in accounting or business).
If you get hired, you will enjoy a
flexible schedule,
regular training to keep yourself up to date,
incentive based income
travel to meet actual clients
Accounting Principals hires freelance bookkeepers. Pay and terms vary based on each client and assignment.
CyberCoders a recruits in accounting, engineering, executive, finance, legal, marketing, operational, sales, scientific, and technology industries. Pay and length of each assignment are determined by the hiring client.
Robert Half hires entry-level, senior-level finance, and accounting professionals. The pay is $15-$20 per hour for entry-level positions and $25-$35+ for higher-level positions.
Related Content: How to Work From Home as a Bookkeeper
————
Call Agents and Virtual Receptionists:
Live Sales Staff – You will work as an independent contractor with them. According to many sources and posts online, many chat and email support agents with LSS make $400-500+ a month.
If you are interested in any of the customer service, text chat operator jobs from home or email support jobs from home with them, contact them via our online chat and send your Resume into their HR department: [email protected]
ACD Direct hires at-home customer service agents who can take up inbound and outbound calls.
Alorica at home offers remote (or work from home) positions in customer service. It can be via phone or chat. Your pay will be based on per minute rate or per call rate.
Paperless Pipeline This is another company to check for remote chat and email support jobs from home. They help real estate business go paperless.
Support.com Support.com is leading provider of tech support and turnkey support center services. The pay rate is approximately $11 per hour
Talk2Rep or Outplex (US) Outplex is another reliable place to look for chat and email support jobs from home.
Alpine Access provides customer service solutions for businesses. The average pay is $9.00 per hour.
Amazon hires virtual customer service agents to handle inbound calls. Amazon offers paid training and provides technical equipment. Pay typically starts at $10.00 per hour.
American Express hires work from home travel consultants and customer service reps to help with research, planning and execute travel experiences.
Aspire Lifestyles You can find remote or home-based concierge personnel to assist companies with customer service queries for information via phone, email, and chat.
Fancy Hands While fancy hands is a great platform to look for remote virtual assistant jobs, they also have various others tasks including email and chat support.
You are paid per task and the average pay is $3-7. If you pick up a few tasks, it won't be difficult to make$50-100 in a day.
Live World (US and people outside of the US) If you are great at social media, you can become a email and work from home chat support agent with LiveWorld. Your primary job would include responding to customer feedback, answering questions, and providing customer support.
Live Person They provide chat services to brands. They are not hiring for any chat jobs from home but you can send your resume to [email protected].
Needle if you are looking for a great side gig to add some extra income to your household, Needle is a great option.
Blooms Today is hiring remote or work from home sales leaders. Average hourly earnings are between $15-$24.
SiteStaff They are always accepting applications and keeping them in the records even if they are not actively hiring right now. You will be responsible for engaging visitors, and answering customer queries.
While there is no specific qualifications, you need to have 65-75 words per minute of typing speed with perfect grammar, punctuation, and spelling.
The Chat Shop If you are interested in online or live chat online, the chat shop is the perfect company to start with. Besides hiring you, they also offer you training and resources for you to be successful at what you do.
Apple At Home Apple hires work at home advisors (also known as Applecare Advisor) on a regular basis.
They have a call centre program that hires work at home professionals as well as college students to work remotely on a full time or part time basis.
Computer Assistant hires remote technicians to provide tech support for a variety of companies.
Convergys You can find work from home call agents to provide customer service support.
Disney hires remote guest support rep) (customer service assistance) in FL, SC, TX, KY, NV, IL, and MS.
Televated They have customer service jobs, live chat operator jobs from home and email support jobs. The payment is usually around $8 per hour with incentives
Concentrix They deal with financial consulting, IT, analytics, marketing and much more. They are always looking for a customer service specialist to handle email and chat tickets to satisfy their clients
Kelly Connect Just like others on the list, Kelly Connect, hires home based agents to provide live chat support and email support jobs.
You can easily earn $15 per hour easily with them
Zapier is a widely used service today. With all the workflows and automated sequences it creates, there are bound to have numerous queries.
While they have a detailed help centre which answers a LOT of the queries, they hire Customer Champions to help the ones that face problems or want to optimise
If you are interested in working with them, check out their Jobs Page
Sitel hires work-at-home customer experience, tech support, and customer service professionals. They are paid between $9-$12 per hour
————
Data Entry Jobs:
Westat is hires part-time and full-time telephone and field data collectors. Data collectors report earning $9-$15 per hour.
Xerox hires for many work-from-home positions, including, customer care, tech support, and data entry and verification. You can check out what is suitable for you
Zeitcaster hires part-time data entry clerks to input time and location data, and categorise each event. Pay is around $15 per hour.
AccuTran Global – They hire for transcribers as well as data entry specialists on a regular basis.
Birch Creek Communications – Birch Creek Communications look for data entry clerks regularly. You will be working as an independent contractor with them.
DionData Solutions They hire data entry professionals and operators on a regular basis. You should have a typing speed of 60 WPM without errors or high degree of accuracy.
Working Solutions They periodically offer work that involves data entry. You will need to fill out an online application which comes along with some assessments.
Kendall Creek Communications hires a LOT of remote workers, including data entry clerks.
Cass Information Systems They hire for data verification and data entry.
Smart Locating They offer legitimate data entry jobs from home
————
Editing and Proofreading:
ProofreadingServices is a great place to begin searching for a freelance proofreading job for beginners.
Scribendi is a known platform to find online editing and proofreading jobs.
Cactus hires freelancers (with no experience) for various editing positions.
Edit Fast hires work from home freelance writers, editors, and proofreaders.
ProofreadingPal is a great place to find online proofreading jobs for the experienced.
Wordvice is a platform to find online freelance jobs for writers, translators, editors, and proofreaders.
Gramlee is always looking for exceptional editors to add to their growing team! But, you must be a grammar geek before getting any work here.
Scribbr is full of freelance editor and proofreading positions. You can be fluent in English, German, French, Italian and Spanish.
Related Content: 33+ online proofreading jobs from home
————
ESL Instructors:
EF (Education First) is always hiring part time ESL teachers. However, you must be from the US or UK, hold a Bachelor's Degree and have teaching or related experience.
VIPKID is always looking for hiring ESL teachers. You can earn $14 – $22 per hour teaching English to kids in China. To work with them, you must have a Bachelor's Degree.
---
Internet Research Positions:
Leapforce (or Appen) almost always hires work-at-home agents for search engine evaluator jobs. The average pay is $14 an hour and the positions are open worldwide.
Cannabiz Media is hires virtual, part-time researchers to collect, fact-check, and analyze marijuana license information. This position is open to US as well as Canadian residents.
Lionbridge is a popular work at home company that hires internet assessors who evaluate the results of web searches. The position is open worldwide and the average pay is $13.50 per hour.
Appen Butler Hill hires search engine evaluators to analyse internet search results. The average pay is $14 an hour.
---
Website Testers:
User Testing hires people to test websites, apps etc. Each assignment pays $10 – $15 for 10-20 minutes of work.
Analysia provides easy testing jobs that deal with user usability experience on different websites. They pay 10$ for each test via Paypal.
Userfeel All you need to do is sign up with them and complete the sample test. It pays 10$ per website testing jobs
TrymyUI is exactly the same as Analysia and Userfeel. Sign up with them and complete the qualification test. Once you do, they will send you test opportunities via email. They also pays 10$ to testers via paypal.
Whatusersdo is another platform that encourages people from around the world to join and test websites online to earn money.
Each test takes out 20 mins to complete and pay approx. 8 £ or around $12.50 US dollars. Again, payments are made via Paypal.

TestingTime pays upto €50 depending upon the client's testing requirements. They also pay via paypal in under 10 days.
Related Content: Sites That Will Pay You to Test Out Websites
---
Voice Acting Jobs:
Backstage is a freelance marketplace for voice-over actors. You can find voice acting jobs including TV shows, audiobooks, movies, documentaries, commercials, video games, and more.
VoiceBunny is another platform to find voice acting work at home jobs. You can set your own rates, find clients and search through posted projects.
Related Content: How to Work From Home as a Voice Actor
---
Virtual Assistants:
Belay hires part-time and full-time remote-based virtual assistants to help with administration and task project management for their clients.
Time Etc. hires part-time virtual assistants. If you are interested to take up work related to personal assistant, executive assistant, secretary, or admin assistant, youc an apply.
Profit Factory hires virtual assistants to manage relationships, assist with projects, and more. Pay starts at $17 per hour.
---
Transcribers:
Daily Transcription hires for transcription, captioning, and subtitling services to various companies. Average pay is $10 per hour.
Appenscribe is a great place to find transcriptionist jobs if you are fluent in multiple languages.
GMR Transcription hires for transcription, translation, editing, and proofreading services in a variety of industries. You can earn between $10-$25 per hour.
Rev hires freelance transcriptionists, captioners, and translators. Transcriptionists are paid $0.36-$0.65 per audio minute.
CastingWords This is one of the few job boards that provides transcriptionist at home jobs in 66 countries. The pay rates vary and you will need $1 in your account to ask for payouts.
Scribie hires transcriptionists. Transcriptionists are paid $5-$25 per audio hour.
Allegis They require at least two years of experience for any transcription job. While there is not much information on their website, I have read good things about them. If you are interested, you can send them an email on [email protected]
BabbleType While they do not require experience, they only assign work to people who are native speakers of the language we are assigning. You can apply by clicking on the link.
---
Conclusion on immediate hire work from home jobs
There you go. You can find more than a 100 immediate hire work from home jobs on this list.
If you haven't, you can sign up on our list. We send our subscribers remote job leads each and every week.
Please do a thorough check before you apply to any of the work at home companies listed above.
If you are interested in finding 100% legitimate remote jobs, sign up for FlexJobs.
Resources that can help you with land work from home jobs
How to find and pitch clients your freelance services– You can find my strategies to find high-paying freelance writing clients.
Become a work at home mom– A FREE training session that comes along with a workbook and guides you through the entire freelancing journey.
FlexJobs You can find 100% legitimate work from home jobs and freelancing gigs on this platform