This is the third (#3) interview of the remote job interview series (2019 edition) where Julie talks to you about the voice over jobs from home.
If you haven't read the first (#1) and the second (#2) remote job interview, you can check it out here and here.
Work from home job interview 2: Meet Drew Drew Duboff – Virtual Assistant
Work from home Job Interview #1 Meet Montse – Translator & blogger
For those of you who have read the first two interview of our remote job series, you can skip directly to the interview.
Today, we have Julie

Eickhoff

with us. Besides being a voice-over artist she also teaches people how to become one, find well-paying voice over jobs from home and earn a full-time living with it.
If you are a new reader, let me tell you something about this series.
A lot of my readers are looking for remote jobs and a few of you may be struggling to grow your online business. I receive emails where a lot of you have asked me questions on how to find remote jobs, start working from home, are work from home jobs scam, what are my options etc
The purpose of this interview post is to tell you how others have successfully created a dream job of their own, earning a full-time living (at least $1k-2k+ a month) and staying at home to work.
This post may contain affiliate links to products I trust. This means if you make a purchase using the links I may receive a small commission at no extra cost to you. Thank you for the support!
If you are NEW to work from home or remote jobs and wondering if it is for you, check out this FREE WORK AT HOME SUMMIT. Not only does this work at home training have workbooks and ebooks to get you in the right mindset and be on track, but it also has a bunch of valuable interview videos with people you may already have heard about (like Gina Horkey of the Horkey Handbook).
Relevant Reads:
50+ work from home options that are high paying
How to be a freelance proofreader and earn $40000 a year
The questions in this interview will help you understand
What are the different remote jobs
How to use your existing experience and convert it into a work from home job
What resources can help you
What are the challenges that others have faced and how they overcame it
How much money can you expect to make (and, no whopping 100k claims, I promise)
Whether or not your inhibitions are true
If you read the entire interview series, I promise you will overcome some of your challenges and motivated into taking action (because real people are going to talk about how they did it and how you can too)
And, what better time in the year, than NOW to start working from home. It is the holiday season and you can take out a few hours each day working on setting the work from home job that you like.
Today, we have Julie

Eickhoff

with us and we will talk about voice over jobs from home in this post.
You will enjoy this interview because she has so much of valuable information to share.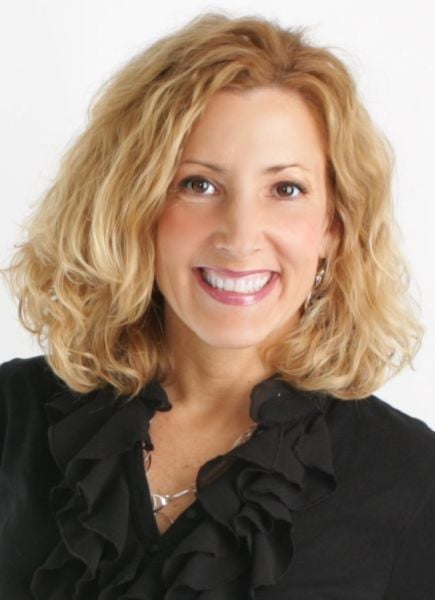 #1 Tell me something about yourself and your work (not necessarily voice over jobs from home)
I've had a variety of careers from teaching middle school English to being the Chief Meteorologist at a TV Station and co-hosting a morning radio show for a short while. I was also involved in selling real estate and working in advertising at a TV station. Crazy, huh? 🙂
#2 How did you get into working from home as a voice artist?
I had been selling real estate for about 12 years or so and was very happy. But, when we had a child, things changed. Real estate requires long hours. It is a stressful job and with a newborn, it was impossible to keep at it. Besides that, my husband started traveling a lot for his work during that time and I knew things needed to change.
I quit selling real estate to work at a TV station selling advertising thinking that working 8-5 is better than working 24/7. As it turned out, I couldn't stand it. I had been so used to creating my own schedule in real estate that I really struggled with the tight constraints of having a boss and a rigid schedule.
Note: It is important to recognize your experience, interests, and talent if you want to start working from home.
Micala Quinn of Live Free Mama has created a free brainstorming guide for this situation
. It helps you narrow down your skills, talents, interests, and experiences that you can turn into a profitable work from home career. Sometimes we just overlook things that are "simple" for us BUT for which people are ready to pay you.
Just so that you do NOT miss out on offering services you already know of, brainstorming guide.
I had done voice-overs on and off over the years since my work in broadcasting, so I always knew the voice over jobs from home existed. I have a friend who had been doing voice-overs full-time for a long time very successfully, so I contacted him to ask what I needed to get started. He gave me some idea of what equipment I needed, and then I dug in learning everything I could about voice over jobs from home.

#3 Did you have any inhibitions about working from home? If yes, how did you overcome it? Did something help (any online resource)?
I was able to set up my recording space and begin auditioning in the evenings while I was still working in advertising. So I didn't make the leap until I was really ready to go.
Inhibitions? Yes, until you actually start making money you wonder if you ever really will. The best online resource I came across was ACX, the Audiobook Creation Exchange. It's a marketplace for audiobook narrators and authors to meet and it was newly launched. It was free to audition and there were tons of books there to audition for. I learned a lot about long-form narration and dug in. The author of the first book I auditioned for wanted to work with me, so I instantly knew that this could work out.
Note: Access this 2-hour free training video which provides tonnes of value and answers a million questions you might have at the beginning of working from home. For those of you who are new to work from home jobs, this is it – She covers
Why freelancing is the way to go
5 things you focus on and implement right away
How not to waste anytime
The tools that you need to start (and, most of them are free)
How can you replace your day job income with VA income
Freedom Freelancing Formula workbook will help you understand the secret world of VA and be your guide throughout the free training
#4 How long have you been doing this as your main source of living? When did you start seeing money coming in?
I set up a recording studio in my home late in 2011 and I left my full-time job in January of 2012. I was hired for my first project in January of 2012.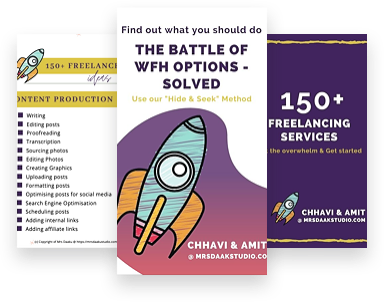 #5 Can you share the approximate (monthly or yearly) income from voice over jobs from home? You don't need to be exact – whatever you are comfortable with.
I would say that I make between $1000 and $3000 per month. I work part-time and have a few regular clients. My income climbs when I take on extra projects like audiobooks, but I don't actively audition for them anymore. I have a few audiobook publishers who contact me when they have books they'd like me to narrate and I always do those.
Note: If you want to know more about becoming a voice-over artist, this FREE course can help you know what is required of you. Sign up NOW. It is a one of a kind free course available online.
#6 What were the top 3 challenges that you faced while getting started?
Setting up a recording space in my home. I spent a lot of time researching and learning what would work best
Learning how to use equipment and software to record and edit audio. Again, lots of research and learning.
Finding places to audition or send demos
#7 If you could go back in time, what would you change that would help you get where you are (now) faster?
Hmmm…good question. Like I said earlier, I work part-time. If I would have simply put more hours into learning, marketing, and auditioning, I would have probably found clients faster.
#8 What does a typical day of your look like? How much time in a day do you spend on this?
It seems no two days are alike. I have one client who sends me work most days. Getting those recordings done and sent out is always my top priority.
When those are done, I have complete flexibility to exercise, clean the house, get groceries, etc. I've always loved being able to drive my daughter to school, be home when she's sick and be home during every break from school.
On days when I work, I work anywhere from 1 to 4 hours, but there are many days when I don't work.
#9 What types of skills and/or tools are needed to run a voice artist business and finish voice over jobs from home successfully?
Funny, you asked.
I get asked this so much that I developed an online course that teaches exactly that! I know that this job could be a great career for many other people, and there's plenty of work to go around, so I created a course that to learn about everything they need to know to get their voice over business up and running. It teaches how to set up your recording space in your home, what equipment you need (with specific recommendations on microphones, etc), how to record and edit audio, how and where to audition, and then lots of other details pertaining to running your business.
#10 Do you recommend any course, blog etc which can help with voice over jobs from home?
I don't know of any other course similar to my own that teaches what you need to know as efficiently and cost-effectively. The course is video based and is set up so that you first watch the videos on setting up your recording space.
Then you pause, go set up your space and come back to learn about the equipment you need. Then you go get the equipment. You come back and learn how to record and edit software, then you go practice. And so on. It's a step-by-step course. When you are done, you're ready to start auditioning. Information to the course can be found here.
Note: If you want to know more about becoming a voice-over artist, this FREE course can help you know what is required of you. Sign up NOW. It is a one of a kind free course available online.
#11 Last but not least, what should be the learning process (or steps) for someone aspiring to be a voice artist and land voice over jobs from home?
First of all, I recommend setting up a recording space in your home, then acquiring the equipment you need, then learning the skills needed like recording skills, editing skills, microphone skills, and script reading skills. Then, practice!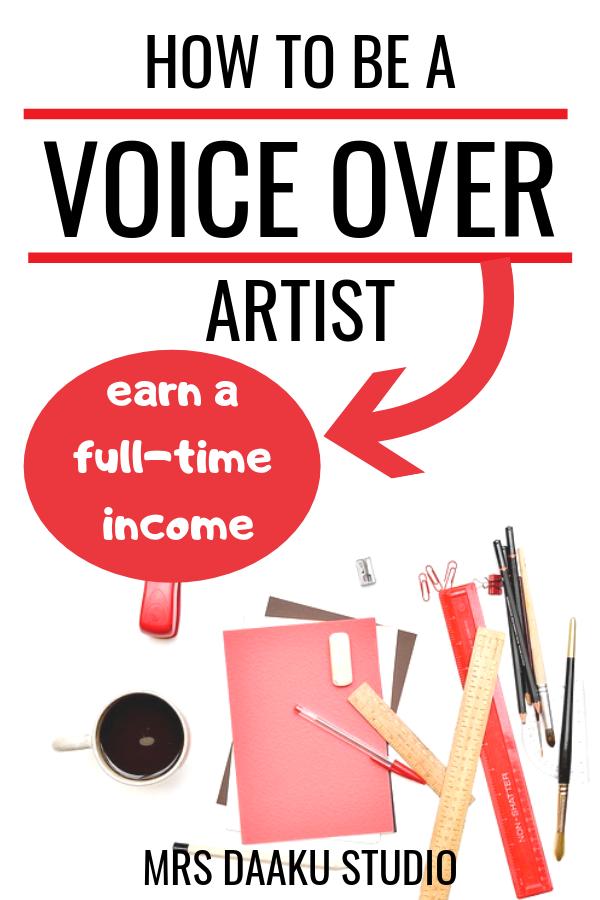 Julie is a known voice over artist and her course is the one if you want to land that high paying voice over jobs from home and earn a living working from home.
If you have any questions about being a voice artist or voice over jobs from home, comment below and let us know. We would love to help you get started