Fun With Feet Review
You are standing on the world's best side hustle. Confused? Don't be, because we're talking about selling your feet photos to make money online.
There's a huge market for feet photos, and several websites are helping you to sell your feet pics online safely.
Today we will be reviewing a feet website called Fun With Feet. We will review its features, ease and usage, and customer feedback to determine if it is the real deal. So, let's dive right on in!
Want to make money quickly? Here are a few platforms to earn up to $25 – $50 in a few minutes!
What is Fun With Feet?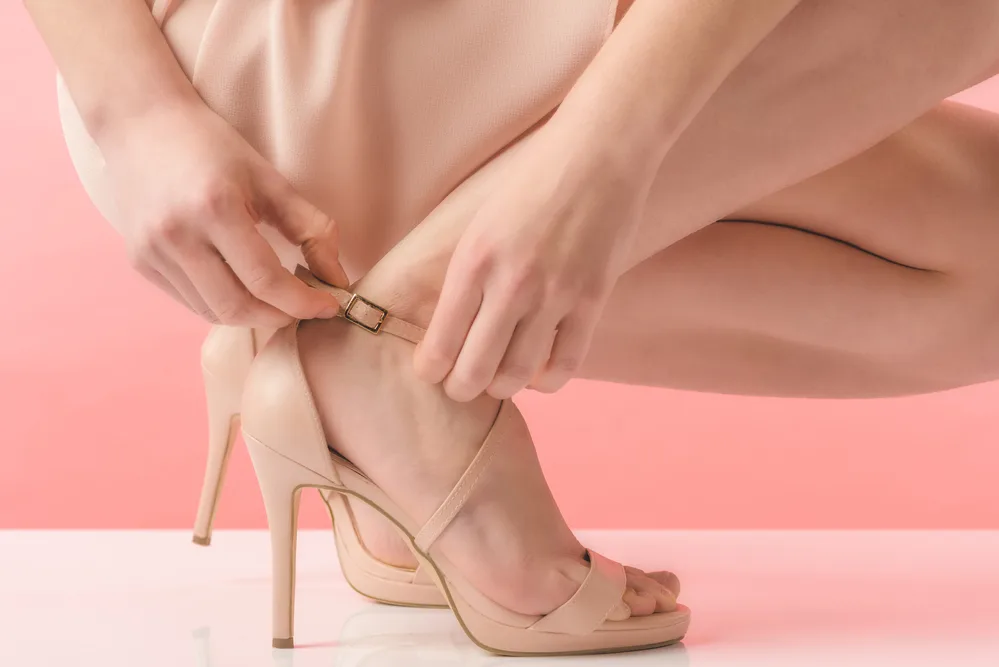 Fun With Feet is a subscription-based website allowing users to buy and sellers to sell feet pictures and videos online. You can find a wide range of content, including videos of people getting a pedicure or a foot massage, feet getting painted, or being tickled with a feather.
People from all over visit this site to indulge in their foot fetishes. You must be 18 years or older to join this website to sell foot content.
It is one of the most popular websites for buying and selling feet pictures. This platform has over 100,000 content creators.
Read: Learn How To Make Money Fast With Selling Feet Pics on FeetFinder.
How Does Fun With Feet Work?
Sign up with Fun With Feet to start selling your feet pictures online. You should be 18 or older to sell these pics online, which is considered adult content.
Once you have signed up with Fun With Feet, you can upload your foot pictures and videos online. The buyers can look at your content and purchase it if they like it.
You will receive a commission for every download or view. You will receive the payments in your account within 24 hours of the purchase.
How to Sign Up for Fun With Feet?
Signing up for Fun With Feet is a simple process –
Create an Account
Go to the Fun With Feet website and click the login button on the corner of the screen. Click the Create Account option on the screen and fill in the details like your display name, age, gender, ethnicity, and profile photo.
Create a password and confirm that you are above 18 years old.
Verify Your Identity
Fun With Feet needs to confirm that you are over 18 years. So you need to share your driver's license or passport details to verify that you are not underage.
The verification process for Fun With Feet usually takes about 24 hours.
Select the Payment Method
Once you start making money and earn profit, you can withdraw it to your account. You can link your Fun With Feet wallet with your bank account, PayPal, or any other payment service.
Choose a Subscription
Fun With Feet charges a small fee to upload your feet pics to their website. You can opt for a three-month ($9.99) or six-month subscription ($14.99).
Click Feet Photos or Videos and Upload Them
You can now click feet pics and videos and upload them to the website. Take your time, and use props like high heels, jewelry, stockings, and tattoos to create exciting content.
Set Your Price
You can set the price for your pictures and videos at Fun With Feet. You can start with $5 for photos and $10 for videos.
How Much Can You Earn Selling Pictures and Videos on Fun With Feet?
As a beginner, you can list your pictures and videos on the website for $5 and $10, respectively. If you can sell ten photos or five videos, you can make $50. The website takes a 20% commission on your earnings, so you will get $40.
As you become more popular on the website, you can increase the price of your content and earn more. According to Fun With Feet, on average, feet pics sell for $22 on their website.
Some sellers are known to make as much as $1200 on this website. However, you will need to build a large following to get consistent sales.
Besides this, you can earn through affiliate links. You share it with people who want to join the app and get rewards for it. It helps supplement income on the side.
Did you know you can make over $50000 selling pictures of yourself?
How To Get Consistent Sales on Fun With Feet Selling Photos?
Research the Market
Before clicking random pictures of your feet, research the market and determine which categories are most popular on this website.
Some of the more popular categories include –
Feet in heels
Feet in sheer leggings
Feet bondage
Feet with tattoos
Use Relevant Keywords
Always use relevant keywords in the titles of your photos and videos so that people can easily find your content. This is important if you create niche content, like pics with a specific shoe or accessories.
Invest in Quality Equipment
Buy a quality camera or a phone that can take good photos. A tripod can help stabilize your camera.
A ring light helps improve the quality of your pictures. You can also download software to help edit your pictures.
Stay Active and Post Fresh Content Regularly
Upload new photos and videos of your feet regularly on the website. This will help improve your visibility and build an audience. You should regularly engage with the audience on the website and answer any questions they may have about your photos.
Offer Discounts or Deals
You can group a few of your pictures and offer them to your audience for a discounted price. You can also offer a bunch of your best photos as a special deal to customers who buy your photos regularly or to VIP members.
Don't Stick to One Niche
Try different styles of photos or videos. Use diverse backgrounds and props to see what works best. Don't be repetitive in your pictures; look for new ideas and strategies to create fresh content. Experiment with different poses and lighting.
Fun With Feet Pros and Cons
Pros
The registration process is simple.
It is inexpensive to get started. You only need a good camera or mobile phone, a computer with internet, and a three-month membership for $9.99.

You can cancel your seller's account anytime if you don't want to sell feet pics anymore.

Fun With Feet offers advertising and promotional services to their sellers to help them get more buyers.
Cons
Sellers must pay a one-time subscription fee of $20 to list their photos on the website.
Sellers have to go through an id verification process that requires you to share your driving license or passport.
Fun With Feet doesn't have an app, which reduces the number of people willing to use this service.
Customer service can be slow or unresponsive.
Fun With Feet reviews
Fun With Feet has an average rating of 3.6 on Trustpilot . The reviews are generally a mixed bag. Here are some of the reviews –
TwinkleToes – The site is okay. Just having trouble reaching legitimate buyers even after buying a membership.
Barbara – Awesome! Very easy to use. I uploaded some sandy foot pics and got requests already!
Isabella – Payments and withdrawals are fast and easy, which is a nice change from other websites that take forever to give you your money or have crazy minimums for withdrawals. Plus, you get 100% of your money on Fun with Feet, so you can price your foot content however you want and know exactly how much you'll make.
GoddessKad – Within 10 min, I had over 20 scam messages, idk if it's worth the 10 bucks for 3 months.
While some reviews were positive, others reported trouble reaching genuine buyers and difficulty in accessing their payments. Overall, you can say that though you can earn money selling your feet pics on Fun With Feet, it does not guarantee a steady income.
FAQs – Fun With Feet
Is It Legal To Sell Feet Pictures Online?
Yes, selling feet pics online is legal, but you should be 18 or older. You can sell your own pictures; you cannot sell other people's photos as your own.
Do I Have To Pay Taxes if I Earn Money Selling Feet Pics?
Depending on where you live, you may need to pay taxes on your earnings from selling feet pictures online. In the US, the IRS will consider you as a self-employed individual. You will need to pay Federal taxes, social security taxes, and Medicare if you earn more than $600.
On Which Website Can I Sell Feet Pics?
Several other websites allow you to upload your feet pics and earn money. These include –
Instafeet
FeetFinder
Sofia Gray
Feetify
Feet Lovers
Why Do People Sell Feet Photos?
There are several reasons why people sell feet pics for quick cash –
It's a lucrative way to earn some extra money.
It's a good way to boost your confidence and self-esteem.
If a person has a foot fetish, they enjoy catering to the foot fetish of others.
What Else Can You Sell On Fun With Feet
You can also sell videos, custom content, chat with buyers and so much more.
What Are Some Other Ways To Make Money
There are many side hustles you can opt for. Some pay weekly, some jobs are for the weekends and some are great options for women to make money. You can also look into freelancing, for example, freelance writing. Freelancers earn decently well and some even earn a full-time income.
Some other ways to make money
These are some of the ways to make extra money. You can do it full time or do it in spare time.
Final thoughts – Is Fun With Feet legit Way to Make Money?
Yes, Fun With Feet is a legit way to earn some extra cash online. There is a vast market for foot pics and videos online. People pay good money to see your foot pics. Fun With Feet sells feet pics for $22 on average on their website.
It is safe and easy to use and is a genuine website. However, I don't expect you to earn full-time from this website and you need to be aware of online scams. Some online reviews of the website claim they had difficulty accessing their payments.
So, keep your earning expectations in check and enjoy selling your feet pics to earn extra money online.
Ready to get paid to sell feet pics? Check out our detailed guide on selling feet pic here.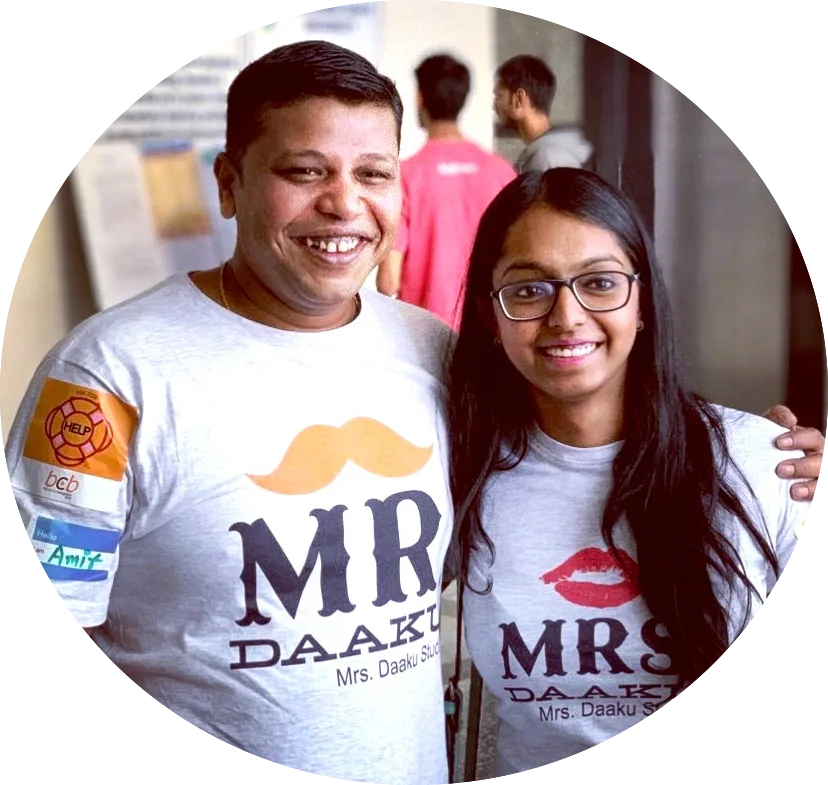 Hi buttercup, thank you for stopping by. We're Chhavi & Amit.
We're a couple who quit our high paying jobs as a lawyer and an engineer to start hustling online. Now we're full time bloggers and YouTubers. We have been featured on Wealth of Geeks, Hello Sensible, Savoteur, Play Louder, A Dime Saved, Forbes, Business Insider, Readers Digest, CEO Blog Nation, Starter Story, Yahoo! Finance, MSN, BankRate and so much more.

MSN Bylined Writer
Fun With Feet Review