Sofia Gray Review
Looking for Sofiagray reviews online? Should you use the Sofia Gray platform to make quick cash? Where to sell used underwear?
Well, we have answers to all your questions. But, let me tell you something interesting.
Do you know how the founders (Alex Matthews and Simon Raynsford) came across this idea of building Sofia Gray? It was out of the blue when their hostess at a local bar shared how someone passed a comment on paying her $50 if he could get a sneak peek at her underwear.
And, instead of the sneak peek, she took it out and sold it off for $150. Why am I telling you this story?
Because you need to know that selling and buying used panties is a HUGE market… Bigger than what you think it is. I couldn't find the statistics, but too many platforms like Sofia Gray focus on just this.
That is enough hint on the hidden moolah behind this; just selling feet pics. Look what I found on Quoura:
Note – This post may contain affiliate links and sponsored listings. Please read disclosure policy.
Want to make money quickly? Here are a few platforms to earn up to $25 – $50 in a few minutes!
Why Sell Underwear With Sofia Gray?
Sofia Gray is a platform to sell kinky. Meaning you can sell erotic products and services to make money. Besides selling used underwear or panties, you can also make money selling videos, photos, or fulfilling custom requests.
Now, why use Sofia Gray? It started in 2015 and has over 1 million visitors each month and 250,000 regular customers.
If this isn't enough, Sofia Gray does not charge you a commission per sale. You can create a free account or pay a monthly fee to set up a shop with advanced features.
But let me explain to you the best features of this platform.
| | |
| --- | --- |
| Sofia Gray | Legit and Secure |
| Founders | Alex Matthews and Simon Raynsford |
| Phone Apps | No |
| Available in | Worldwide |
| Who can sign up? | 18 years and older |
| Subscription Plans | $14.97 every 3 months |
| Average Earnings | 8 pairs per month |
| Cuts & Commissions | None |
| Payment Method | SG Coins |
| Bonus Program | Referral earnings. 40%. |
| Ratings | Not BBB Accredited. |
| Social | Instagram and Twitter |
5 Pros of Selling Used Underwear On Sofia Gray
Substantial Potential Customer Base:
As mentioned earlier, Sofia Gray has over 1 million monthly visitors and 250,000 regular users. This presents a huge opportunity for sellers to reach many potential customers.
Besides this, one distinguishing feature is the ability to contact any of the buyers directly if they're interested in shopping with you or just chatting with you. This feature makes the hue customer base more approachable.
No Listing Fees or commission
Another great thing about Sofia Gray is that there are no listing fees. This means you can list as many products as you want without worrying about any upfront costs.
In addition, Sofia Gray does not charge any commission on sales. They only charge a single non-recurring listing fee to open your shop. It is approximately $15 a month.
Support for all primary payment methods
Sofia Gray supports all primary payment methods, including PayPal, Credit Cards, and Debit Cards. This makes it easy for buyers to purchase your products regardless of their preferred payment method.
You can use Bitcoin, Google Wallet, and Amazon Gift Cards. However, many sellers also use Bank transfers, Western Union, and Square Cash.
As for PayPal, some members use this method; however, absolute discretion is advised as some people have had their accounts restricted.
Easy-to-use platform
The Sofia Gray platform is designed to be user-friendly and easy to use. This makes it an excellent option for those who are not tech-savvy or need to become more familiar with online selling platforms.
Remain Anonymous
Not everyone is comfortable selling used panties online, and be okay with people knowing you. A lot of time, sellers want to hide this part of their lives from friends and family.
Even if not, most people want to protect themselves from creeps or anyone who might cross a line. Sofia Gray takes care of that and allows you to remain anonymous.
Own your own Sofiagray shop
If you're looking for a more professional way to sell your products, you can create your own Sofiagray shop.
There is a small monthly fee for this service, $14.99 a month. It includes many additional features, such as product management, order processing, and customer support.
Sell worldwide
Sofia Gray is a global platform that allows you to sell your products to buyers worldwide. It is also one of my favorite features of this platform. I don't like the west, and when I researched the various options, most of them were available in the United States.
This, on the other hand, is available to everyone worldwide. That means you can be anywhere worldwide and still use Sofia Gray to sell dirty items and make money.
Sell More than Just Panties on Sofia Gray and Do It Professionally
Sell A Lot More:
Sofia Gray is not just a platform for selling and buying used underwear. You can also sell used
Stockings
Lingerie sets
Other used clothing
Socks
Nudes
Sexting
Custom Request From Buyers:
Besides all this, you can also accept custom requests from buyers. For example, buyers can request you to wear a panty for x weeks, or give them panties with semen, period or sweat stains etc.
Get Paid For Content:
Buyers can pay and request you to unlock private galleries, videos and even message you. Get paid whenever someone wants to unlock your private galleries, videos or even message you!
Make Money With Tips:
Use the 'Make it Rain' feature, it allows the buyers to tip you whenever and however they want.
Partner Or Referral Program At Sofia Gray:
If you want to enhance your earnings, you should participate in the Sofia Gray's referral program. Once you sign up for this, you will access a referral dashboard with all the relevant details like
Links
Statistics
Coupon Codes, etc.
For example, when someone uses your referral link to sign up for a 12-month seller membership, you get a 40% commission. On the other hand, you can also gain 5% on all buyer purchases, which doesn't expire at all.
2 Cons Of Selling On Sofia Gray
High Competition:
Since Sofia Gray is such a popular platform, there is a lot of competition from other sellers. This can make it difficult to stand out from the crowd and attract potential customers to your products.
Scammers:
Another downside of Sofia Gray is that many scammers are on the platform. This is expected with any online marketplace, but it is something to be aware of.
4 Steps to Selling Panties On Sofia Gray
#1. Create Your Profile
Creating your profile is the first step to selling panties on Sofia Gray.
This is where you will input your personal information and choose a username. Be sure to use a username not attached to your real name to remain anonymous if you choose to.
#2. Complete Your Store Name and Information
The next step is to complete your store name and information. This is where you will input the name of your store and a brief description.
You will also need to upload an image or logo for your store.
#3. Choose Your Plan
The next step is to choose your subscription plan.
There are two options:
the free plan and
the paid plan.
The free plan allows you to list up to 10 products, while the paid program will enable you to list an unlimited number of products.
#4. Create Your Listings
The final step is to create your listings. This is where you will input your products' photos, descriptions, and prices.
Be sure to be as detailed as possible in your listings so that potential buyers know exactly what they are purchasing.
How Much Will You Earn With Sofia Gray?
It will depend on how you market and the variety you offer. But, rest assured if you do it right, you will get paid weekly.
Usual Used Panties: These are the usually used panties to sell. You can sell anywhere from $20 – 60. You can also set prices according to the usage. For example, 24 hours of using underwear will cost $30.
Custom Requests: If you are comfortable with custom requests, you can charge more. You can raise the rates to over $50-100 per peice.
Stockings, lingerie, and more: This category is usually on the more expensive side. Mostly because these items are expensive to buy anyway. You can typically sell them between $60-80 per item.
How To Price For Used Panties?
Good question. It is important to price your panties right so you make a profit.
A few things to consider:
Place: It is important to know the cost of living in your place as well as the city your buyers could be from. This will help you understand your shipping costs as well as the minimum amount you have to earn.

Fees: Besides shipping cost, you also need to understand the Sofia Gray fees and any money spent on packaging items.
Comfort vs Discomfort: The more uncomfortable you feel with the request, the more your rates should be for that. The money should justify the discomfort in doing so.
Besides this, understanding your costs
Understanding the cost of selling panties
There are two things when it comes to the "cost". It could be in monetary terms or in terms of time.
Selling panties online takes both.
Lets understand this with an example. Suppose you sell used 10 underwear for $40 each in a month.
Total = $400
Platform Fee: Approx. $15/mo
Courier/USPS cost: $5 max for each pair
PO Box: $4 (you obviously don't want to give you address)
Taxes: Depending on your location
Packing Material: $1-2
Approx: $100 for 10 pairs.
In the end, you are left with $300 but you are also 10 panties short. So, you have to go and buy more.
Because you cannot just do with granny panties, you have got to get a variety from cheap ones to fancy ones.
And, finally, in terms of time. You have to
Wear them over days. Understand that you can wear more than 10 panties in a month if you are averaging 3 days used panties.
Take photos in all of them. Editing, cropping and uploading
Keeping your account/s up to date
Having conversation in a hope to sell these panties
Dealing with creeps. Adding it in because it is energy consuming
Promoting on other channels like reddit, instagram, snapchat, onlyfans etc
Packaging and shipping
FAQs On Sofia Gray
Can you sell outside of the US on Sofia Gray?
Yes, you can sell used panties using Sofia Gray outside of the US, anywhere in the world.
How much does Sofia Gray take from my sale?
Nothing, they do not take any commission on any sales. They charge you a monthly fee of $15 to set up a premium account.
Do I ship the products to Sofia Gray or directly to the buyer?
All items should be shipped directly to the buyer.
How can I ship products while remaining anonymous?
You can use postal services or PO box to remain anonymous.
Can I make money selling my used underwear?
Yes, you can. On average, an active seller on Sofia Gray sells 8 pairs of used undies.
Note: An active seller is someone who has over 5 listings, replies to the buyer messages and shares their shop actively on social media.
Will this income affect my taxes?
Yes. Any income you make with Sofia Gray is subject to taxation in your country. Please reach out to local accountants and lawyers to understand the tax implications.
Do I have to include my face in the profile picture?
No, not at all. You don't "need" to do anything on the platform. Do as much or as little as you like.
So how much money does the average seller make a month?
Let me tell you a story, based on a true event. Anyway, the other day, I was watching Orange is the new black where Piper build a gang of panty-wearing women and then sell the used underwear for profits.
But, Lady Kitten got inspired by this and realised it is not just a Netflix and Chill Moment. You can make money selling used underwear and decide to use Sofia Gray.
And guess what? (Of course, it is a success story)
She was able to rake in $4000 in just a few months and then few months, she was making that much in a month. One day, she received an offer to wear panties for 3 weeks without washing for $5000 and she got that too!
And, then, she makes over Euros 4000 a month selling dirty panties.
We also found out about Tatiana, who works at a supermarket and sells used underwear, socks, shoes, tights and custom content. Usually she makes approximately £1,453 a month with Sofia Gray, but on her best months she has made over $5000 a month.
How will I get paid on Sofia Gray?
All transactions on Sofia Gray are completed using SG Coins. Not only are you paid in SG coins, but all transactions are done using this local currency.
What Are SG Coins?
It is a currency on Sofia Gray. Buyers will purchase SG coins to spend on their creators and sellers.
To make it easy, Sofia Gray gives you a SG currency converter to know exactly what that values in USD.Once you start making money, you can convert your SG Coins into USD and withdraw using the various payout options.
Does Sofia Gray Have a Mobile App?
No. They do not have a mobile app yet.
Sofia Gray Reviews from Around the Web
We already shared the best stories from Sofia Gray on how much you can make with it. But, here is just ONE more positive reviews we found:
Most of the others were negative: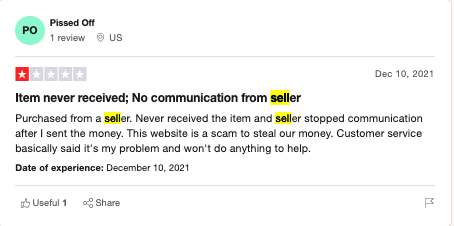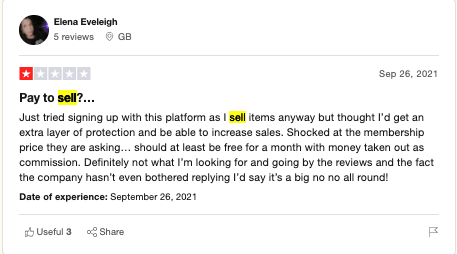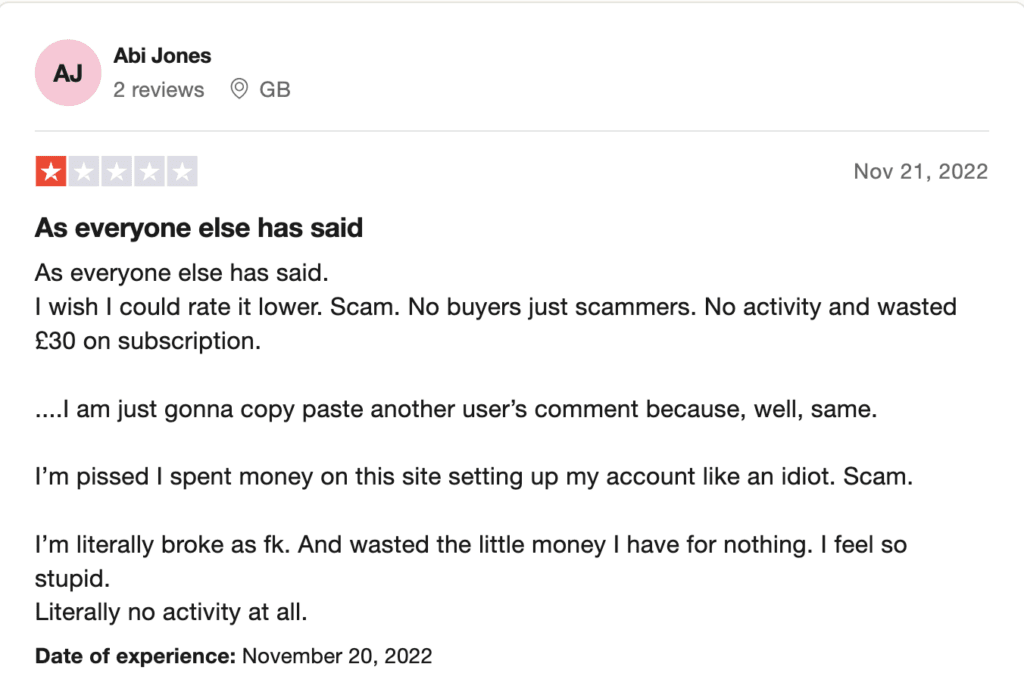 Tips for getting sales on Sofia Gray
Post various pictures for each listing. You don't have to show your face but wearing the panties you are selling, or photos in suggestive poses always work well.
Try to make your photos more amateurish; if you make them too professional, they look fake. Pictures of you going about your daily routine are always really popular.
Many sellers on Sofia Grey are inactive, which can get frustrating for buyers as it costs them SG coins to message you. A tip is to put that you are active as of 2022 in your profile blurb.
Answer messages promptly and engage with potential buyers. Building rapport is an essential part of the business.
Add a note or thank you card in your package to make it a more personal experience for the buyer and to keep them coming back for more.
Promote on other channels: It is important to leverage the audience on other platforms to make sales. You can double your income if you can drive audience back from placesl ike Instagram, Tinder, Snapchat etc to your Sofia Gray shop.
Learn from Rebekka Blue who makes over $8000 a month selling used underwear, toe clippings and used cotton swabs on social media.
Develop a relationship with your buyers: It is important to develop a good relationship with your buyers. It will help you with repeat sales.
Sofia Gray Alternatives: Where To Sell Used Underwear Online?
Sell Used Pannies on Etsy:
Surprised? But Etsy is a popular place to sell used panties online.
and, no, I didn't mistakengly spell panties.
I know what your next question is. Is it even allowed on Etsy? According to the rulebook, you can sell anything handmade, bespoke, vintage, and personalized.
Used panties fall in the personalized category. We didn't believe it either, so we searched for them on the platform.
Here is what we found:


Start by creating your account on Etsy and listing items to sell. Remember, Etsy is not an inexpensive platform and takes $0.20 per listing, beside the other charges. You can find all about selling on Etsy here.
And, yes, remember to not used "used panties". Instead, you will find results using used pannies, pannies, etc.
Sell Used Underwear on PantyDeal:
They claim over a million buyers and sellers registered on the platform. To be precise, there are over 1,720,757 buyers on PantyDeal which makes it an attractive platform.
Like Sniffrr, PantyDeal is free to use and does not charge a commission on sales. However, if you want to sell on their platform and access their huge customer base, you will have to pay $17 a month.
Just like Sofia Gray, you can sell
Photos
Videos
Sexting
Used Underwear
Webcam Chats
Sell NSFW on OnlyFans
I'm sure you have heard of only fans. Not only can you sell photos and videos on this platform, but you also sell used panties online.
You can find all about only fans here.
Recently, however, OnlyFans announced a ban on NSFW content which gave rise to OnlyFan alternatives, namely Fansly and LoyalFans.
Sell Panties on Sniffer
Snifffr is dedicated to selling used panties online. That means you only have a few distractions or options to make money.
You can find all the details here, in my Snifffr Review.
Sell Used Underwear on All Things Worn
As the name suggests, you can sell used panties on All Things Worn. The platform is free of cost, but you can sign up to premium account for $14.
The premium account allows you to contact Buyers directly, send unlimited messages, add unlimited items, browse all Buyers, add polls, posts and images to the activity feed.
You can accept payments via KinkCoins. Learn more about it here.
Are you ready?
Selling used underwear is not easy. It may sound lucrative, but it involves a lot of work like we discussed. If you are ready to put in the work and create a system, you can definitely earn a decent income selling panties online.
We recommend you club selling panties with other ways to make money like
or, take up selling panties as a weekend job.
All the best!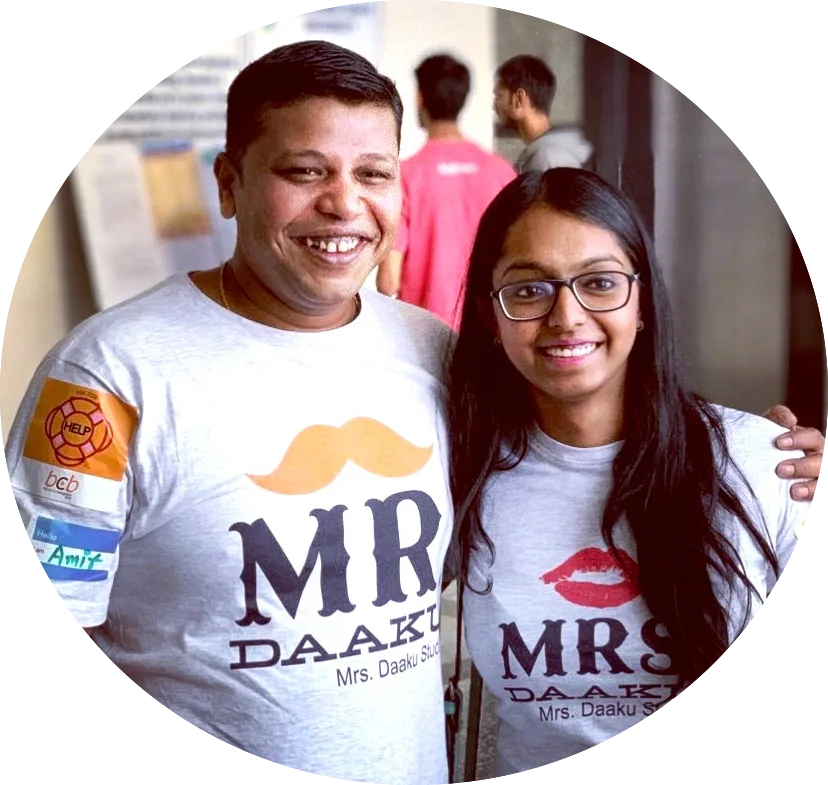 Hi buttercup, thank you for stopping by. We're Chhavi & Amit.
We're a couple who quit our high paying jobs as a lawyer and an engineer to start hustling online. Now we're full time bloggers and YouTubers. We have been featured on Wealth of Geeks, Hello Sensible, Savoteur, Play Louder, A Dime Saved, Forbes, Business Insider, Readers Digest, CEO Blog Nation, Starter Story, Yahoo! Finance, MSN, BankRate and so much more.

MSN Bylined Writer
Sofia Gray Review and Where To Sell Used Panties Online