Poshmark vs. Mercari vs. eBay –Which is the best place to sell online?
Are you looking for ways to make some extra money online?
Reselling can be an excellent option for you.
You can sell your second-hand clothes and accessories online and make a decent profit.
But where do you sell your stuff?
Choosing the right platform to sell your products may seem like a daunting task for a beginner.
Choose the wrong one, and you may end up not selling anything, or worse still, may not be able to make enough profit even if you sell.
A quick search on the net will tell you that Poshmark, Mercari, and eBay are the best options for resellers.
But which one is the right one for you?
Read on as we compare Poshmark vs. Mercari vs. eBay and help you make the right choice.
Note – This post may contain affiliate links and sponsored listings. Please read disclosure policy.
Want to make money quickly? Here are a few platforms to earn up to $25 – $50 in a few minutes!
Poshmark
Poshmark started in 2011 in California.
It describes itself as a social commerce platform and began as a place to buy and sell high-end fashion items.
It has around 60 million users in North America and over 100 million items for sale.
This platform is a good option if you are looking to sell items that are mid to high end.
How does Poshmark work?
It is easy to list and sell items on Poshmark.
Click a few good quality pictures of the thing you want to sell, write a short description about it, set the price, and post it.
The items you post online will be listed on your 'closet.'
People who view your profile will be able to see all the other products that you have posted as well.
Potential buyers can bid on your items. It is up to you to choose the price offered, or you can prefer to stick to your original price.
You can also share other people's listings and get them to share yours in return.
When you sell an item, Poshmark generates a pre-paid, pre-addressed shipping label for you so that you can attach it to the package.
You can then pack the item and drop it at a mailbox or your nearest post office.
Poshmark will release the money within three days of the buyer receiving the package.
Typical Poshmark customers
Fashionable women
Clothing enthusiast
Budget-minded people
People who own designer brands
Items that sell best on Poshmark
Reformation dresses
Gucci accessories
Eloquii dresses
Carhartt men's jackets
DIFF eyewear
Pros:
It's social: You can use the social aspects of Poshmark to your advantage.

You can comment, share, and host virtual parties and welcome new Poshers to expose your listings to more people.

You can influence how many people and who can see your listings.


It's simple: There is no limit to how many items you can list.

You can list as many things as you want at no cost.

Just click a picture of the product on your phone and type the description, and you are done.


It has many selling features: You can offer private discounts to people who like your products and buy more than one item.

You can also directly share your articles with specific individuals.

For items that cost more than $500, Poshmark offers free authentication. This process gives the buyers the confidence to make bigger purchases.


No time limit on listing: Once you post an item for sale here, it can stay till it is sold.

Your posting does not get expired.


It has a strict return policy: Once the buyer has received and accepted your item, the payment is yours.

Very few requests for returns are accepted, so you don't have to worry about returning the money.

You may have to return the money if someone opens a dispute case against you, which is rare.


Buyer pays for shipping: On the Poshmark platform, the buyer pays the shipping charges as a default.

This puts an end to any discussions on who should be paying for this expense.


Fast payments: You are paid within three days of the item being delivered.

Since the shipping is done through Priority Mail, you will be able to get the payment within a week of shipping your product.


Only good feedback is shown: Only good feedback and comments are displayed.

Negative comments or complaints are not available for public viewing.


You can be a Posh Ambassador: Once you meet specific criteria, you can become a Posh Ambassador.

As a Poshmark ambassador, your closet will be recommended to new users, and you will also get first dibs on tickets for Poshfests.
Cons
High commission rates: Items under $15 have a flat commission rate of $2.95, and the items over $15 have a commission rate of 20%.

These high commissions cut into your profit margins.


Steep shipping charges: The shipping charges are pretty high.

The buyer has to pay $7.11 for any item that is less than 5lb. These high charges may put off many buyers.


Too many wholesale items: The marketplace has too many wholesale and boutique items since the time the wholesale portal opened.

This means more competition and lesser chances of making profits.


Time-consuming: You can't just list the items and hope for them to sell.

It would be best if you also shared the articles to publicise them.

Interacting with other sellers also helps to showcase your items more prominently.

But understanding these social aspects of this platform can take time.

Sales take time: Selling your items at a price that is comfortable for you can take time.

You may receive many bids, but they may be at prices lower than what you have listed.

This can be frustrating.

No immediate customer service: Poshmark customer service is limited to email, and it can take up to two days to get a reply.

These replies are often generic and may not address your query.
Mercari
Mercari started its operations in 2013 in Japan.
It allows buyers and sellers to sell any item they want.
Mercari quickly became very popular in Japan and began operating in the United States and the United Kingdom as well.
Now, over 10 billion items are sold on Mercari every month.
From sports apparel to baby clothing, you can find almost everything here.
The items you sell here need not be in mint condition.
You even can sell a phone with a cracked screen as long as you are honest about its condition.
How does Mercari work?
You can buy and sell clothing, electronics, household goods, and specialty items on Mercari.
To sell your product here, click the item's photo, add a description, and enter the price.
When someone buys your item, Mercari will send you a prepaid and addressed shipping label. Just pack the item, print the label, and you are ready to ship.
Once the buyer receives the package, they will rate the shipment, and you will get the payment.
As a seller, you can choose who will pay for the shipment. The different shipping options include –
0-0.5 lb – $4
0.5-3.0 lb – $6
3-10 lb – $9
10-20 lb – $15
All these options come with $100 insurance.
Mercari charges a flat 10% selling fee for all transactions.
The fee is charged only when the transaction has been successfully completed.
There is a $2 fee for Direct Deposit requests under $10 and a $2 processing fee if your bank rejects a Direct Deposit transfer.
Typical Mercari customers
People looking for a good deal
Collectors
People who enjoy shopping
Things that sell best on Mercari
Women's handbags and shoes
Men's accessories
Athletic apparel
Kid's formal wear
Computers and Laptops
Funko collectibles
Pros
Lowest commission: Mercari offers the lowest commission amongst all the platforms listed in this post.


Listing items is simple: It's easy to list items here.

Some of the recent upgrades allow you to list up to 12 pictures, take long versus square images, automatically fixing lighting on your photos, moving pictures around, and selecting photographs together.


Sell more things: You can sell a much greater variety of items here as compared to Poshmark.


Huge customer base: Mercari has a large customer base, and it is growing by the day.


Listing promotions: Mercari offers excellent promotions to list items.


They had once offered just a 5% commission on shoes listed on a particular day.


Private chat: A buyer can contact a seller privately and ask questions or negotiate the price.
Cons
Lacks refinement: There is a lot left to be desired in terms of user interface and features.

Earlier, whenever you searched for an item, it would show you the sold items as well.

Now they have corrected this issue by putting a sold button on the pictures of the sold items.

You still have to scroll through all the things to search for your own listing.


Higher shipping cost: Mercari has recently increased its shipping costs.

It is now more expensive to ship items higher than 1 lb on Mercari than Poshmark.

This may mean that the seller has to bear the extra cost or convince the buyer to pay more.


Slow payment: Your funds are not released until you and the buyer rate each other.

If the buyer fails to rate you, you may have to wait for several days for the funds to be automatically released.

In addition, payment transfers can take up to five business days.


Scams: There have been numerous cases where buyers and sellers have been scammed on Mercari.

Mercari has been improving its policies and procedures to minimize such scams.


Poor credit and referral system: You can earn credits for getting people to sign up for Mercari.

A new user gets $10 in credits.

The credits you can make as sellers can range from$2 to $10, and the expiration of these credits can range from five to 30 days. These terms change without warning.


Price limit of $2000: The price limit of an individual item you can sell here is $2000.

If you're trying to sell regular items here, this is not an issue.

But if you want to sell designer items, you may face a problem.
eBay
eBay was founded in 1995 and can be called the original online marketplace.

It has over 250 million users in over 190 different markets around the world and 12 billion listings.
You can sell anything on eBay, and the items are arranged in various categories.
You can sell almost anything on eBay, including household items, memorabilia, trinkets, old toys, and apparel.
How does eBay work?
Listing of items is relatively simple on eBay though it may take a little longer than the other sites.
You will be asked many specific questions about the item you are listing, which makes it easier for the buyer to choose the item.
If you are trying to sell a piece of clothing, you may be asked about the make, type of cloth, quality, etc.
You can then list your item to be the subject of an auction or have a fixed price.
The shipping options on eBay are not as well defined as they are on Mercari or Poshmark.
It is left to you to determine the cost of shipping depending on the weight.
This means, if you are not accurate about the weight, you may end up paying the difference in the cost.
As a seller, you are free to choose whether you want the buyer to pay for the shipping or you as a seller will cover it.
You get 200 insertions of eBay every month with no insertion fees. Beyond that, it costs $0.35 per listing.
eBay charges a different final value fee for different item categories.
While the standard fee for most categories is 10%, they charge 2% for select business and industrial categories.
If you are selling athletic shoes for more than $100, there is a 0% final value fee.
Typical eBay customers
The eBay demographic is made up of 57 percent men and 47 percent women.


The largest group of buyers on eBay comprises 35-49-year-olds. They constitute 32 percent of the total buyers.


The next largest segment of buyers is 50-64-year-olds at 29 percent, followed by 25-34-year-olds at 18 percent, 18-24-year-olds at 14 percent, and seniors 65 and older at seven percent.
Items that sell best on eBay
Electronics and accessories is the top-selling category on eBay.
Clothing and accessories (16% of all items sold here)
Automotive
Health and beauty
Sports and outdoors
Pros
Huge audience: eBay has a massive base of users, so you can reach many more potential buyers on this site. You can buy and sell items worldwide here.


Sell anything: There is a vast range of items you can sell here. The items can range from low priced accessories to high-value items.


Minimal time commitment: Once you have listed your items, you don't have to spend too much time sharing or promoting your items.


Optional returns: You can choose not to offer returns on your products.


Lower shipping charges: eBay shipping charges are lower as compared to the other sites.

You can use PayPal for shipping and gain access to commercial shipping rates.


Excellent customer service: If you have a problem, you can contact eBay customer service, and you can talk to someone in customer service to solve the issue.

eBay customer service is available between 10 AM to 5 PM every day.
Cons
Slow payments: Selling an item or winning an auction does not mean that you will receive the money right away.

You have to wait for the buyer to pay you, which can sometimes take days. You can only request the buyer to make the payment.

If the buyer does not pay, you can open a case against the buyer.

Till then, the item has to sit there.


Slow returns: If you allow the buyer to use PayPal, the buyer has 180 days to file for a return.

The buyer can return the item even if you have stated no returns in your listing.

So you may get a notice for return months after the sale, and you have to accept it.


Time-consuming listing process: The listing process on eBay is much more detailed than Poshmark and Mercari.

You have to go through several screens for each item.

For each clothing item, you will have to click on the appropriate clothes material, shirt style, dress color, sleeve length, etc.

You also have to decide whether to offer the item for auction or fixed price.


Confusing listing policies: The listing and shipping policies on eBay can be confusing.
Final thoughts – poshmark vs. mercari vs eBay
Poshmark, Mercari, and eBay have their lists of pros and cons, making it difficult to decide which one is the best.
Each of these platforms draws different kinds of sellers and buyers.
Poshmark is aimed at people who want to make money out of reselling designer items from their closets. They also have a boutique segment, which is packed with wholesale items.
On Mercari, you can sell anything and in any condition, as long as you are honest about the state of the item you are selling.
eBay is the oldest online marketplace that allows you to sell practically anything.
The listing process is a little longer here, but then after that, you don't have to spend any time promoting your items here.
When it comes to the largest customer base, eBay is the clear winner.


Shipping on eBay is cheaper than the two others, but it takes some time to figure it out. Poshmark is the best option as it offers a flat fee which has to be covered by the buyer.


At Poshmark, the selling fee can range from $2.95 to 20% of the item's selling price.

At eBay, the selling fee is 10% for most items, but there are a few exceptions, which can get confusing.

Mercari has a flat 10% service fee, which is charged only when the transaction is completed. This makes Mercari the clear winner in the selling fee category.


Listing on eBay is time-consuming. Listing on Poshmark is more straightforward, but you need to learn the social aspects of Poshmark to promote your items.

Mercari is the simplest of them all. All you need is a good picture and a short description to list your items.


If you are looking to sell high-end designer items, Poshmark is your best bet.

Can sell your designer clothes and accessories on the other two platforms as well, but it may take longer.

People identify Poshmark with designer items, so buyers visit this platform for designer items specifically.


If you are looking to sell low and mid-range items, eBay is the best option. eBay has a huge base of users, and the items sell faster here.
If none of these platforms seem like the perfect fit, you can consider cross-listing.

List your products on all the platforms to access a wider audience. However, it would help if you were alert.
If one of the items sells on one platform, you will need to pull it from the other platforms immediately.
Please read the terms and conditions of these platforms to make the best use of them.
Some other FAQs regarding selling online
Which is better – Mercari or eBay?
Mercari is easier to use; however, the reach of eBay is more.
What can I not sell on Mercari?
You cannot sell anything illegal, including drugs on Mercari.
FDA also restricts the sale of homemade food, food supplements, diet products, muscle enhancers, home remedies, and homemade cosmetics on Mercari.
You also cannot sell goods at inflated prices in an attempt to profit from tragedies.
Is Mercari better than Poshmark?
Mercari has more users, so you can sell items faster here. However, if you have access to high-end designer items, Poshmark is a better bet.
Poshmark vs. Mercari vs. eBay – Where can you make the most money?
Well, that depends on what you are trying to sell.
You can sell things fastest on eBay because of their large user base.
But if you are trying to sell designer products, these items will sell much faster on Poshmark.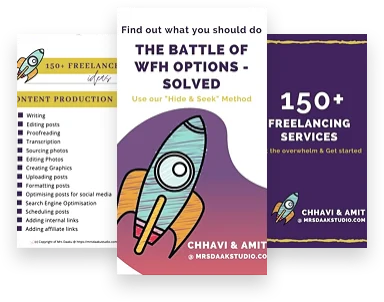 poshmark vs. mercari vs ebay