LoyalFans Review: Alternative to OnlyFans
Loyalfans is an alternative to the famous site Onlyfans. It allows users to monetize their content and build a fan base paying for subscription access.
The site is mostly NSFW (Not Safe For Work), but it opens up opportunities for all creators and influencers who want to make money from their work. This makes it more flexible for a broader range of content creators, including those who don't necessarily produce NSFW material. You can be in any niche.
It also allows you, as a creator, a more diverse group of people to subscribe to and support your work.
However, because loyalfans is still a new platform, it has a different reach and user base than Onlyfans. This means you can get on it early and take advantage of the platform immediately.
Overall, Loyalfans is a good option for content creators looking for an alternative to Onlyfans. Let's learn more and understand how to make money online.
Note – This post may contain affiliate links and sponsored listings. Please read disclosure policy.
Want to make money quickly? Here are a few platforms to earn up to $25 – $50 in a few minutes!
What is LoyalFans?
LoyalFans is a subscription-based platform that allows content creators to monetize their work.
Eduard A. Braileanu, a Romanian-born cam studio entrepreneur, co-founded the company in 2019. It is an adult subscription site based in Tampa, Florida.
It allows influencers, creators, and photographers to get paid by their fans monthly to access their content. You can create pictures, videos, behind-the-scenes, teasers, and more. While they focus on NSFW content, all creators are allowed on the platform.
In fact, you can start selling feet pics or hand pics and make a tonne of money online.
LoyalFans takes a 20% commission from all of the creators' earnings.
How To Sign Up With LoyalFans?
If you're a content creator and you're interested in signing up with LoyalFans, there are a few things you need to do.
First, you need to create an account. You can do this by going to the website and clicking on the "sign up" button on the top right-hand corner of the screen.
Once you've clicked on that, you'll be taken to a page where you'll need to fill out some basic information about yourself. This includes your name, email address, and password.
Once you've completed that, you'll be taken to your dashboard. From there, you can start creating content and building your fan base.
A few important things to consider:
You must be at least 18 years old
You should have a valid ID
Decide on a nickname that is visible on your profile (this is what fans will see)
A profile photo to attract people to check out your profile
Fill up the W9 tax form
And you're set. Check out the process in detail here.
How Does LoyalFans Work?
Once you're signed up and have created your account, you can start uploading content. This can be anything from video content and photos to behind-the-scenes content and teasers.
Your options:
Public Posts – These are available for the public to see at large. A fan can skip following you for them to see these. It can act as a hook or a teaser to encourage someone to follow you.
Follower Posts: Unlike public posts, these are free but only for fans who follow you and have logged in. This could be the next step from public posts to encourage fans to pay for your content.
Premium Content: This is content that your followers will have to pay a monthly subscription fee to access. You can set your own price, and LoyalFans will take a 20% commission. You could sell a membership or individual content (images or videos).
Direct Messaging: This allows you to communicate directly with your fans. It's a great way to build a relationship with them, get paid for talking to your fans or sell them custom content based on their request.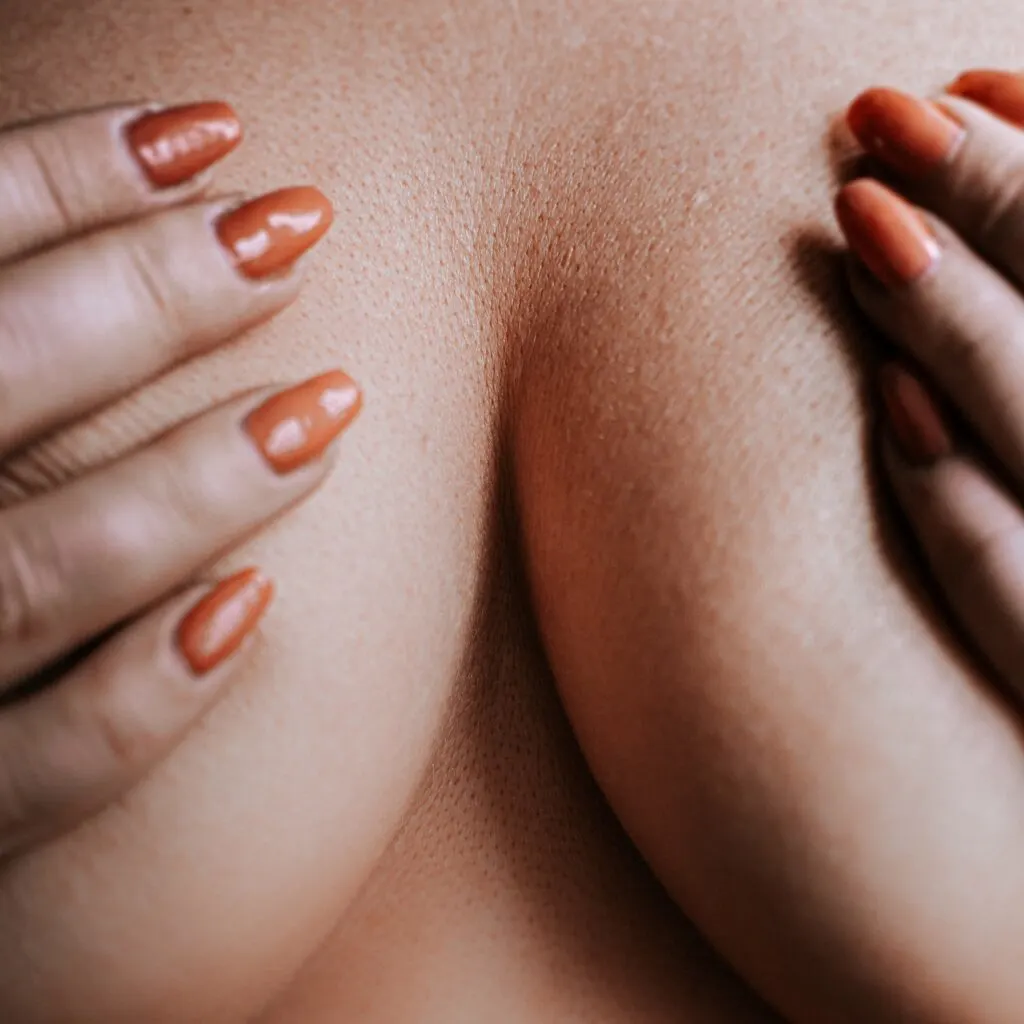 Is LoyalFans safe to use?
LoyalFans is a safe platform to use for content creators. They take measures to protect your privacy and make sure that your content is not stolen or misused.
A few prominent privacy features:
Geoblocking: You can block users from specific geographic locations from viewing your content. Limiting your audience to a particular country or region is advantageous.
You can also block your region, so your family and friends don't accidentally stumble upon your account.
Delegating access: You can give other people access to your accounts, such as a manager or someone who helps you with your content. However, you can limit what they have access to, such as your messages or financial information.
Is It Free To Use LoyalFans?
LoyalFans is a free platform for content creators. They work on a percentage basis, taking a 20% commission from the creators' earnings.
And, the best thing? If you join their referral program, you can earn 5% of a. user earnings for life.
How Much Can You Make With Loyal Fans?
It varies depending on how many fans you have and how much they're willing to pay for your content. However, some creators have reported making up to $1,000 per month with just a few hundred fans.
And, as your fan base grows, so will your earnings.
How Do Payments Work With Loyal Fans?
The two most important things to know:
LoyalFans pays you twice a month
You can get paid via multiple options, including ACH and Wire Transfer.
How to make money on LoyalFans?
There are a few ways to make money on LoyalFans:
Sell memberships/Subscriptions: You can sell access to your premium content for a monthly fee. You can also set up a discount percentage.
Sell individual pieces of content: You can also sell unique videos or images for a one-time fee. It is also called Content Unblocking on LoyalFans. For example, you can set a price of $10 for a fan to unlock a content piece you have.
Direct messaging: You can charge fans for direct messaging services. You can charge for exclusive or custom content that fans request you. This great way to build relationships with your fans and get paid!
Live Camming: Did you know LoyalFans was previously NexoCams, a live camming website? They still have the feature letting you go live and earn tips from your fans in real time.
Private Call / Video: This is a unique LoyalFans feature that allows one on one call or a video chat with you
How do promote yourself on LoyalFans?
There are a few things you can do to promote yourself on LoyalFans and get more fans:
Set up a promotional video as a profile pic: This is a great way to show your fans what you're all about and get them interested in following you. Remember, this video does not have sound, but it is a great teaser.
Use LoyalFans widgets: You can use LoyalFans widgets to embed your content on other websites. This is a great way to get more eyes on your content and attract new fans.
Twitter Automation: You can set up Twitter automation so that your updates are tweeted automatically.
How to promote yourself out of LoyalFans?
If you want to grow your content business on LoyalFans, your marketing strategy can include:
Influencer Marketing: Reach-out and collab with known figures on platforms like OnlyFans and LoyalFans and do some campaigns together. For example, you can do one video content together, and the ROI is high for this marketing campaign.
Social Media Marketing: You can bring more traffic to your account via social media like Facebook or Instagram. Focus on creating a presence there and driving subscribers back to your account. Please ensure that your account does not have nudity or explicit content per se. There are ways to be naughty and still be abiding Instagram guidelines.
Remember to use hashtags and keep your target audience in mind. It will help you create an on-point social media strategy.
Start a blog: Blogging will help you build passive income and make money with LoyalFans affiliate program on repeat. Besides that, you can earn money with other affiliate marketing products, services, digital products, ads and more.
Learn how to start a blog here:
Want to be a $100K blog? Check these courses out

Starting a website and designing it is not a difficult and tech-heavy task. You can simply get started for as little as $3.95 per month

Ready Set Blog for traffic – It is an EXTREMELY underpriced course on how to make money with a blog for beginners. It tells you how to set up your blog, use Pinterest and implement SEO strategies. Using her tips, I have been able to rank on page 1 of Google. You can read my first income report here.

Stupid Simple SEO (FREE COURSE) – It is the best investment I have made in the blog land. Take Mike's course, apply it on your blog and you can see the results pouring it. Read detailed review here.

FREE SEO lessons (video) – If you're looking for video classes on SEO, you cannot miss out what Lena has to tell you.

Pinteresting Strategies – This is an affordable course that tells you how to use (and, how NOT to use) Pinterest to drive traffic. Using this, I have been able to get a 200% increase in traffic within 2 months.

Affiliate marketing for bloggers – The ONLY resource I have used, which taught me everything required. I also understood a lot of things that I were doing wrong and could have been dinged by Google. Thank god!
Start a YouTube channel: You can either start a channel on how to create a NSFW online business and teach people how to do it or pick up something which is of your interest (but, with the same target audience in mind). You can make money with YouTube Partner Program with advertising.
How can I make more money with LoyalFans?
The best way to make money with LoyalFans is through a referral program or affiliate program.
You can earn 5% of your referral's earnings for life. Besides this, you can earn 5% for referring a customer who buys any content from LoyalFans (not your own, though!).
While the former comes from LoyalFan's share of earnings, the latter (referring to a customer) comes from the creator's earnings. You are stealing from other creators if you go for the latter or giving away a portion of yours if someone refers a customer to you.
Either way, you get more fans and more money!

Is LoyalFans better than OnlyFans?
Discoverability Feature:
OnlyFans does not have a great way of helping users find the content they may be interested in, while LoyalFans does.
LoyalFans has categories like "Recently Updated," "Popular Creators," "Suggestions," "Live," "Call," and "Shout Out." This helps fans find what's of their interest.
Winner: LoyalFans
Monetization Options:
LoyalFans offers more ways for creators to make money with your audiences than OnlyFan. You can sell custom content, fan tips, paid messaging, and referrals.
Additionally, they can make money through live streaming, individual content pieces, voice/chat messages, locked content, and custom requests via direct messages. This makes LoyalFans the clear winner when it comes to monetization options.
On the other hand, OnlyFans only have a few of these.
Winner: LoyalFans. It is profitable to sell your content here.
Payment Frequency:
OnlyFans allows you to request a payout every day. At the same time, LoyalFans only will enable you to request a payout twice a month. The minimum payout amount is also different, with OnlyFans requiring $20 and LoyalFans requiring $50.
So if you're looking for more flexibility and freedom in getting paid, OnlyFans is the better choice.
Winner: OnlyFans
Referral Program:
At LoyalFans, they reward our creators with 5% of the referred creator's earnings for a lifetime, along with payments for every customer referred to the platform.
On the other hand, OnlyFans gives you 5% of the referrals earned for the first 12 months. However, your earnings are limited to $50000 per creator.
Winner: LoyalFans
Which one is better: LoyalFans or OnlyFans?
OnlyFans is better for those who are looking for more flexible payment options. However, LoyalFans is better for those looking for a platform with more monetization options and a lifetime referral program. In short, if you are looking to earn more.
Each platform has pros and cons, so it depends on your preferences as to which one is better. For example, if you're looking to get paid more frequently, OnlyFans is the better choice. But if you're looking for a platform with more monetization options, LoyalFans is the better choice.
It really depends on what you're looking for in a platform. So take a look at both and decide for yourself which is better!
LoyalFan Review and OnlyFans Alternative: Final Verdict
LoyalFans, is it a great OnlyFans alternative?
LoyalFans is a great OnlyFans alternative for those seeking more monetization options and a lifetime referral program. While it doesn't have as many payment options as OnlyFans, it makes up for it in other ways.
So if you're looking for an alternative to OnlyFans, LoyalFans is definitely worth considering!
Build your business today. All the best.
Note: If you do not want to use LoyalFans or OnlyFans, you can look at so many other side hustles or weekend jobs to make money.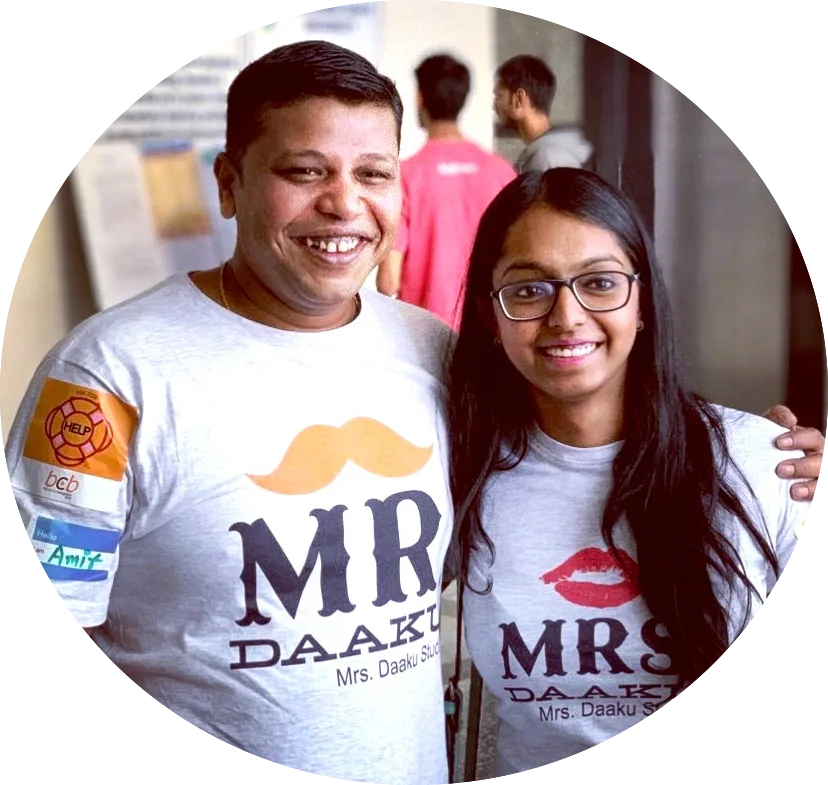 Hi buttercup, thank you for stopping by. We're Chhavi & Amit.
We're a couple who quit our high paying jobs as a lawyer and an engineer to start hustling online. Now we're full time bloggers and YouTubers. We have been featured on Wealth of Geeks, Hello Sensible, Savoteur, Play Louder, A Dime Saved, Forbes, Business Insider, Readers Digest, CEO Blog Nation, Starter Story, Yahoo! Finance, MSN, BankRate and so much more.

MSN Bylined Writer
LoyalFans Review: Alternative to OnlyFans