This is the second (#2) interview of the remote job interview series (2019 edition).
If you haven't read the first (#1) remote job interview, you can check it out here. We had Montse Marti with us who is a translator and a blogger.
For those of you who have read the first interview of our remote job series, you can skip directly to the interview. Today, we have Drew DuBoff with us. He started as a virtual assistant and worked his way to be a growth strategist and outsourcing expert.
If you are a new reader, let me tell you something about this series.
A lot of my readers are looking for remote jobs and a few of you may be struggling to grow your online business. I receive emails where a lot of you have asked me questions on how to find remote jobs, start working from home, are work from home jobs scam, what are my options etc
The purpose of this interview post is to tell you how others have successfully created a dream job of their own, earning a full-time living (at least $1k-2k+ a month) and staying at home to work.
This post may contain affiliate links to products I trust. This means if you make a purchase using the links I may receive a small commission at no extra cost to you. Thank you for the support!
If you are NEW to work from home or remote jobs and wondering if it is for you, check out this FREE WORK AT HOME SUMMIT. Not only does this work at home training have workbooks and ebooks to get you in the right mindset and be on track, but it also has a bunch of valuable interview videos with people you may already have heard about (like Gina Horkey of the Horkey Handbook).
Relevant Reads:
50+ work from home options that are high paying
How to be a freelance proofreader and earn $40000 a year
The questions in this interview will help you understand
What are the different remote jobs
How to use your existing experience and convert it into a work from home job
What resources can help you
What are the challenges that others have faced and how they overcame it
How much money can you expect to make (and, no whopping 100k claims, I promise)
Whether or not your inhibitions are true
If you read the entire interview series, I promise you will overcome some of your challenges and motivated into taking action (because real people are going to talk about how they did it and how you can too)
And, what better time in the year, than NOW to start working from home. It is the holiday season and you can take out a few hours each day working on setting the work from home job that you like.
Today, we have Drew DuBoff with us. He is a Growth Strategist & Outsourcing Expert who talks about how he started working with influencers and known businesses. He started in March 2018 and have come a long way with his strategies, tactics, and experience.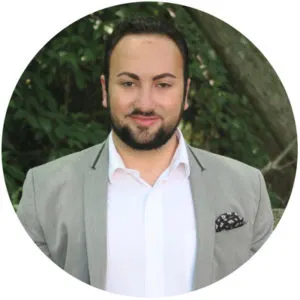 #1 Tell me something about yourself and your work.
My name is Drew DuBoff and I'm a college student at Johnson & Wales University in Providence, RI. My focus there is on hospitality, and I am especially interested in the customer service experience in an online setting. My work as a virtual assistant primarily focuses on community engagement, management, and growth, as well as general tasks like responding to emails and YouTube comments and approving/denying members to an affiliate program.
I like to provide robust services to my clients, which can sometimes also include packaging my services with others like SEO editing, copyediting, proofreading, and freelance writing. I truly believe that outsourcing is the key component to growth for a business, so I try and make that process as seamless as possible.
Note: If you already know what a virtual assistant is, this post has a list of all the FREE resources that can help you get started on the right footing.
Relevant Reads
#2 How did you come into working from home as a virtual assistant and grow to become a Growth Strategist & Outsourcing Expert?
Great question!
Basically, my social media marketing teacher told me that you should start a blog to differentiate yourself in the interviewing process. Following that advice, I found Create and Go on YouTube and then joined their free Facebook community. Soon thereafter, they had a Black Friday sale and I bought their Launch Your Blog course. When they reached 25k subscribers, they held a giveaway for their courses. I won a free course, which was Pinterest Traffic Avalanche.
Note: Blogging has a huge learning curve, but if you want to cut it short, it is best to learn from someone who has already made the mistakes and knows what works. If you are serious about taking up blogging as a business,
I highly recommend this course.
It helped me increase my traffic by 200%, rank on the first page of Google and shoot my Pinterest PVs to 500k in 2 months.
I had corresponded with Lauren before, but I began to move as a result of that. Of course, I was a VERY active member of the Facebook group, always providing value. So, I built up a reputation. In my thank you to them for the course, I used the art of subtle suggestion. At the time, the free FB group had around 5k subscribers (it's grown by about 30% since then). This was in February. I told Lauren that if she needed someone to help out manage the FB group, I would be happy to help.
She said she would think about it and a few days later, she agreed. I was formally introduced and all. A few weeks later, she was at the Traffic & Conversion Summit with Natalie Bacon and realized she was spending all her spare time doing customer service. She needed help and so she reached out to me and offered me the position.
She knew I was familiar with their courses and method of teaching and was quickly impressed by how well I caught on in my duties. More responsibilities have been gradually added on. I actually got to meet Alex this September on his 50-state tour and that was incredibly amazing. I initiated a Facebook Live in September and that resulted in a 25% raise, so that was cool.
Basically, that's my story. And it's the same with other clients. My network is where my money is and it doesn't matter the job–I got it through FB.
#3 Did you have any inhibitions about remote jobs? If yes, how did you overcome it? Did something help (any online resource)?
I wasn't someone who intended to make a living in this space, so I didn't have everything planned out before I started. My biggest hesitations were the legal and accounting sides of doing business online. Messing up either one of those can be catastrophic to a business, so I had to make sure I took those into consideration.
I talked to my CPA back home (I live in New Jersey) and she provided some helpful advice. I also began to keep good records of my revenue and expenses in Wave, which is a free accounting software. Katie from The Lazy Source helped me set that up and she is an amazing resource for struggling entrepreneurs in the financial space.
Writing legal pages and eventually, an independent contractor agreement, was not an easy process. You have to make sure you have everything covered, especially when dealing with big-name clients. I consulted with Amira from A Self Guru, who is a lawyer and a blogger, and she helped me get my legal pages in order.
It's important to not ignore these things at the beginning. And, don't forget to pay your quarterly estimated taxes 🙂
#4 How long have you been doing this as your main source of living? When did you start seeing money coming in?
I started as a virtual assistant in March of 2018 and I began making more money from that instantly. I prefer working with clients as opposed to agencies because payment is direct–I invoice through PayPal and get paid within 2 weeks for most of my gigs. In some cases, I receive a direct deposit to avoid processing fees.
Being a virtual assistant has easily eclipsed my income from my part-time job and I only spend 1 to 1.5 hours on my tasks per day. It can be easy to scale if you become efficient at what you do.
Note: If you want to start seeing money coming in early (as you start out your journey to become a virtual assistant), I highly recommend you to check
this
,
this
, and
this
out. They are all great resources that are FREE of cost.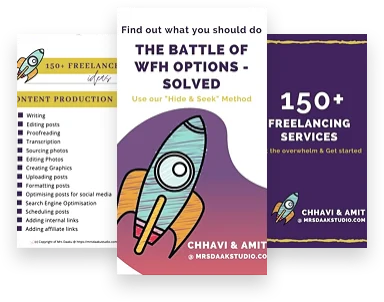 #5 Can you share the approximate (monthly or yearly) income from this online business? You don't need to be exact – whatever you are comfortable with.
I currently make $1,000/month as a virtual assistant, but I am in the process of adding new clients, which will increase that number. I prefer recurring contracts because they are consistent and I can expect payment at certain times.
#6 What were the top 3 challenges that you faced while getting started?
My top 3 challenges were:
Learning the software programs associated with my job
Developing a system to efficiently do the job
Establishing honest and direct communication with my boss
I think those are things that many people will face as well when they get started.
I will put this out as a caveat–understand who you are and what you can offer. Don't settle for things below that. Offer your services at a reasonable rate, but don't undersell yourself. And, know your boundaries. For example, I don't work with clients who aren't on WordPress. I just don't have the time to learn another content management system. You want to take on the right clients, not just any client.
#7 If you could go back in time, what would you change that would help you get where you are (now) faster?
I spent a lot of time on the design of my website – things like color palettes, fonts, logos, and even the structure itself. I chose the Genesis Framework with a Restored 316 child theme, and while I love it, I had no coding knowledge, so it took me a lot of time to get my act together.
If you're just starting, start simple. Get a simple site up with a description of your services.
If you do not want to invest in a website designer (which I did not, and created this website on my own) or don't know to code, buy a theme builder like Elementor. It is super easy, is almost drag and drop and did I mention – it has a FREE version too!
#8 What does a typical day of your look like? How much time in a day do you spend on this?
I typically spend about 1 to 1.5 hours per day on my virtual assistant tasks. In the morning, I will do tasks like approving Facebook group requests and responding to YouTube comments (things that only need to be done once per day) and throughout the rest of the day, I will check the email account and Facebook groups to respond to people.
I probably spend a little too much time on the latter, but I strive to provide quick responses to members of our community. In my opinion, it adds value to their membership.
#9 What types of skills and/or tools are needed to run this online business successfully?
It helps to know certain software programs, like ConvertKit and Teachable, but this is totally up to how your clients manage their programs and what their needs are. Depending on the type of virtual assistant you are, this can greatly vary.
Note: You can check out this list of 150+ virtual assistant services that you can offer and earn up to $100+ an hour
I think the biggest thing you need is a customer service mindset. And, remember that you are being paid to solve their problems and alleviate some of their stress that's associated with running the business.
Just do that and you'll be great 🙂
#10 Do you recommend any course, blog etc which can help in this journey?
I haven't actually taken a course on being a virtual assistant, so my knowledge on this is limited. I know Gina Horkey's Horkey Handbook and Laura Pennington's Your Way To VA are great programs.
Note: I highly recommend you to check this, this, and this out. They are all great resources that are FREE of cost.
I'm actually rebranding my site to focus on aspects like these, so I anticipate creating a course on this in the next couple of years. Be on the lookout for it 🙂
#11 Last but not least, what should be the learning process (or steps) for someone aspiring to be a Virtual Assistant (Growth Strategist & Outsourcing Expert)?
I actually wrote a guest post on the topic and I think it's a great entry level article on the subject.
My biggest piece of advice is to practice networking. Get into some Facebook groups and provide value. All of my clients have originated through Facebook. And, once they become a client, they usually don't leave.
If you are interested in hiring Drew DuBoff, please contact him here.