How to become a Virtual Assistant – FREE virtual assistant courses
Are you looking detailed insights on how to become a virtual assistant?
Are you wondering how much you will have to invest in virtual assistant training online so you could land a client or a high paying VA client?
Here is the good news.
You won't have to spend a dime to become a virtual assistant.
In this post, we will share the best of FREE virtual assistant training resources and VA courses that can get you started on the right track.
Work from home jobs, especially becoming a virtual assistant is a bliss. There are so many virtual assistant jobs for beginners out there which pay well.
It is the most flexible ways to make money online, make a consistent income and allows you to resign from your day job
But, how can you make money from home? What kind of virtual assistant training are available and are they worth investing your time in?
Well, the answer is yes. If you cannot splurge at the moment and buy one of the known VA courses online, it is time that you grab all the valuable resources and connect the dots yourself – which is fairly easy if you have the time.
So, how to become a virtual assistant for FREE?
Note: Whether you want to hire a virtual assistant or get a job as a virtual assistant, you should check out WingAssistant. They have openings in Philiphines, India and the Unites States. If you've some experience already and want to get started as a full-time or part-time VA, then check this out.
Relevant read:
How to be a virtual assistant? Earn $100 an hour!
How to become a Pinterest VA and earn a full-time income ($4000+ a month)
How to Become a Real Estate Virtual Assistant in 2019
9 FREE online course for stay at home moms & wives to make money in 2019
FREE RESOURCES & VIDEOS ON HOW TO BECOME A VA
Frankly, a course is worth each penny. You will get structured content with step by step tutorials and a mentor to go to – all of which is absent in free courses and information online. In this case, you can try to earn free money or contribute to websites that pay to write
That said, I told you this is going to be about how to become a virtual assistant for FREE. There are a few free VA courses that give tonnes of value on how to get started as a virtual assistant with no experience. I highly recommend you to take these free courses for two reasons
You will know exactly what it takes to become a VA
You will know the method of teaching and gives you a feel about which instructor would you be most comfortable with (in case you decide to purchase their services later on)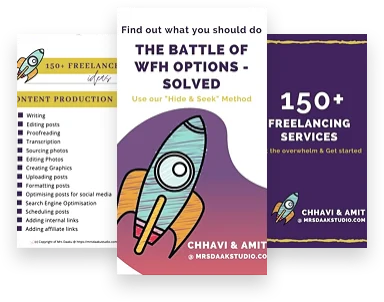 Looking for other online jobs as well?
Note – If you are shopping for online jobs at home, you can also check out the post on how to make money with hobbies, flexible jobs for moms, best ways to make money from home and the best ways to make money from home for college students.
You could also download my guide to freelancing to success along with a reading post on what is freelance, should I work from home and how to start working with 0 investment. It will help you understand the work from home job that suits you along with giving out a 5 step strategy to launch a profitable home based business
Also, DO NOT forget to scroll down till the end and grab the extensive list of 99 business ideas that you can do from home.
This post may contain affiliate links to products I trust. This means if you make a purchase using the links I may receive a small commission at no extra cost to you. Thank you for your support!
VA RESOURCES TO DOWNLOAD
#1 Free Virtual Assistant Training Resource – Qualities and skills of a virtual assistant by Gina Horkey
Gina Horkey of the HorkeyHandbook is a popular name online.
Her virtual assistant courses are pretty well known! For those of you who don't know her, she is a VA since 2014.
Within a few months of taking up this side hustle seriously, she was earning $4,000 per month (in addition to her day job income!), working full-time and raising 2 toddlers.
If you are someone who is just starting out as a virtual assistant with no experience and wondering what virtual assistant services you can offer, Gina has organized a list with 150+ virtual assistant services which are profitable and in demand.
If you are a beginner VA and looking to expand your services, this list can help you out.
But, Gina has been kind to all of us. Besides the extensive list of virtual assistant services you can offer, she has also written an in-depth guide on how to become a virtual assistant. In this post she shares
What Is A Virtual Assistant?
What Services Does a Virtual Assistant Provide?
How To Become a Virtual Assistant

3.1

Choose Your Business Structure

3.2

Decide Which Virtual Assistant Services You'll Offer Your Clients

3.3

Decide on Your Virtual Assistant Pricing Structure

3.4

Launch Your Website and Create Your Online Presence

3.5

Land New Clients by Pitching and Networking

Some Final Thoughts
Your Next Steps
Download this guide and get started with your training on how to become a virtual assistant for FREE.
#2 Brainstorming guide to know which virtual assistant services to offer
By now, you would have downloaded the 150+ VA services list by Gina Horkey.
If you are anything like me (confused and indecisive), it is difficult for you to narrow down on the services you will offer as a beginner VA.
Micala Quinn of Live Free Mama has created a brainstorming guide for this situation. It helps you narrow down your skills, talents, interests, and experiences that you can turn into a profitable work from home career.
Sometimes we just overlook things that are "simple" for us BUT for which people are ready to pay you.
Just so that you do NOT miss out on offering services you already know of, download the brainstorming guide.
With the help of this guide, you can offer the right services and land the right kind of virtual assistant jobs for beginners.
#3 Free Virtual Assistant course and training resource: VA Checklist and Starters list
Abbey of the Virtual Savvy has put together a detailed checklist for VAs.
While it does not tell you how to go about each item, it surely does tell you what all should be done – for example – creating a brand, how to launch, pricing, developing a mission statement, questions to ask potential clients, opening a business bank account etc.
If you are a beginner virtual assistant with no experience, this detailed checklist for VAs is a must.
That said, download it only if you are serious about launching your own VA business. Considering you will have to research yourself and figuring out what it takes to complete each step, it WILL take a lot of your time.

For those of you who do not know what a Pinterest VA does, check out this post on how to become a Pinterest Virtual Assistant and learn how to make money online.
You can also check this interview of a single mom that earn $10k a month working as a Pinterest Manager
Gina and Kristin have developed a Pinterest VA shop where you can find amazing deals on various valuable products. There is one resource which is FREE and you should grab it NOW –
Pinterest Prep Workbook (FREE) – an absolute MUST for beginner virtual assistants. It will help you understand the steps you require to take to become a Pinterest VA.
Note: I highly recommend reading this detailed post on becoming a Pinterest virtual assistant and earning $4k a month and Pinterest Virtual Assistant Interview #6 – Meet Yi Ming Lai

Free Virtual Assistant Training Videos
Abbey of the Virtual Savvy has a webinar Become Booked Out. You will learn
How you can quickly earn 100k+ working as a virtual assistant
What paying clients are REALLY looking for in a VA
How to find thousands of clients who are waiting for your services
While these claims sound bold in nature and evoke doubts in the mind, Abbey does provide value in the webinar.
That said, I do believe earning "quickly" is hardly every possible and earning 100k+ is a matter of time and effort.
<iframe width="507″ height="285″ src="https://www.youtube.com/embed/FLsjjvWd8lw" frameborder="0″ allow="accelerometer; autoplay; encrypted-media; gyroscope; picture-in-picture" allowfullscreen></iframe>
No doubt,
You CAN definitely work your way up to 100k as a VA
There are things high paying clients look for (and, she tells you exactly how to stand out in the crowd)
Places where you can find clients who want your services
and, Abbey touches upon each of these aspects in the video.
So, it is TOTALLY worth listening to. Check out the video here and I assure you it will help you understand how to become a virtual assistant effectively.
A one-hour long video Gina Horkey, it tells you everything you need to know about how to become a virtual assistant.
Join her for an hour and learn:
What a virtual assistant is
What a VA does
If there's really a need for virtual assistants
And how to get started working as one!
This is a great video for beginner virtual assistant wanting to start on the right foot.
After watching this video, you can start pitching clients right away.
Not only does she shares services you can get paid $100 an hour for, but she also tells you tasks you can start charging $20 an hour.
Besides this, she also shares a lot of tips and information throughout the video. You will definitely keep having light bulb moments with this. Want to learn more?
Grab Gina's free one-hour training and get started today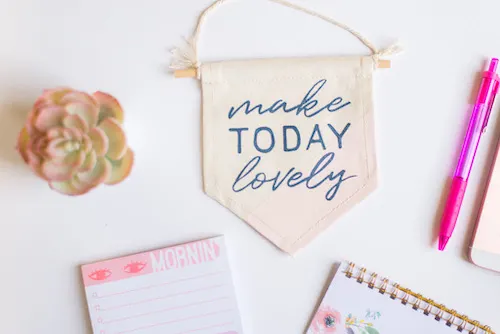 This live video by Gina and Kristin is a gem of a video. It provides you with all the details you need to know as a Pinterest VA to businesses.
Micala has developed a 2-hour free VA training video which provides tonnes of value and answers a million questions you might have in the beginning.
For those of you who are new to work from home jobs and looking in-depth content on how to become a virtual assistant (the ones that answer all your queries at once), this is it –
She covers
Why freelancing is the way to go
5 things you focus on and implement right away
How not to waste anytime
The tools that you need to start (and, most of them are free)
How can you replace your day job income with VA income
Freedom Freelancing Formula workbook will help you understand the secret world of VA and be your guide throughout the free training
This training by Micala will help you
Understand the type of virtual assistant services you can offer
Understand the type of virtual assistant services you get $20-100 an hour for
Find ways and mean to find high paying clients without spending a single penny
build confidence and take action
It is a steal because it is FREE and provides so much information. Grab it here and know how to become a virtual assistant
There you go. With these free resources and training, you can easily figure out how to become a virtual assistant with no experience.
But, it WILL take time. When we look for FREE options, we tend to forget about the time and errors we will make figuring everything out by reading posts, listening to videos, and going through tonnes of resources available online.
I am not advocating for paid courses. If you have the time, I would say go for it and figure things out yourself. You CAN!
But, for those of you who don't have the time (like, moms) or have a day job to work (the one you want to replace), want to know EVERYTHING about how to become a virtual assistant and looking for 100x FASTER RESULTS; I HIGHLY recommend you to go for a paid course – because – what is better than following the steps, tips and tactics a successfully VA has already tried.
Right?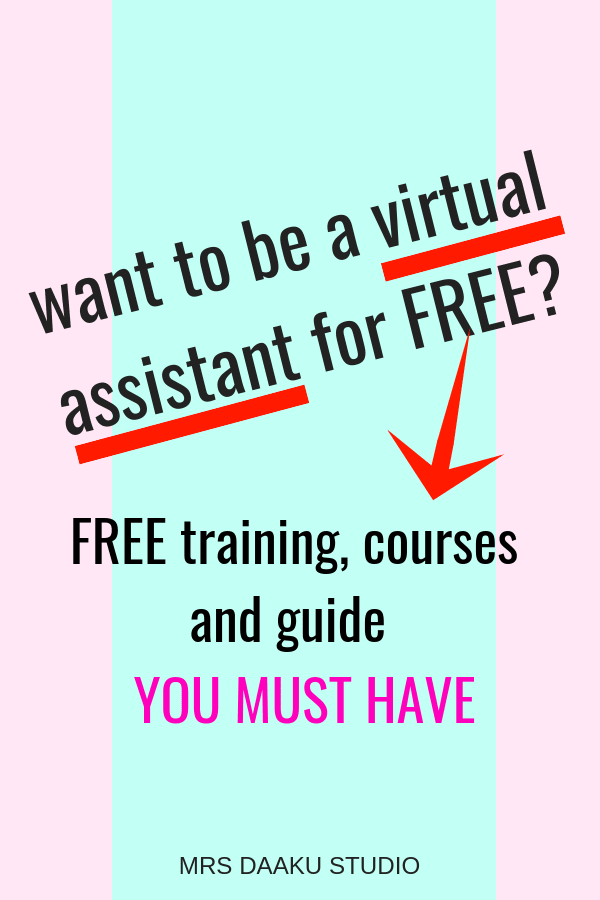 I will tell you 3 courses that are worth investing in.
They are all virtual assistants and successful at it.
In their courses, they have broken down the process of WHAT you need to do, WHY it is important WHEN to do, and HOW to do them.
Each of these 3 courses comes highly recommended by past students and provides value in their own way.
Overwhelmed to Overbooked by Micala Quinn of The Live Free, Mama
30 Days to Virtual Assistant Success by Gina Horkey of Horkey Handbook
VA Bootcamp by Abbey Ashley of The Virtual Savvy
It could be difficult to choose the right product for your needs and to make it easier I will tell you exactly what you should look for
Value: Look through the content and see what the courses are covering. How much information are you getting? After all, it is this information that will help you land virtual assistant jobs for beginners
Proof:

Is the instructor qualified enough to teach you?
Are the students happy with the course and outcomes? If possible, try and ask about experiences in work from home facebook groups

Style: How well do you connect with the instructor? Sign up for all the three free pieces of training and see whose teaching style do you resonate with
Add-ons: Look at what addons and support you get after the course. Is it lifetime? Do you get access to a group? Do you get personalized coaching calls? etc
Price: Last but not least, is it within your budget?
So, let us look at these details for all the paid courses

In her course, you will learn
Your Ideal Client

Create your ideal client avatar
Conduct market research
Understand what they want and need
Your Branding

Create a brand board that speaks to and attracts your ideal client
Develop your foundational copy and brand language
Maintain a consistent brand presence
Packages and Pricing

How to package your services
How to price your services
How/when to increase pricing
Create and price custom proposals
Create entry level offers
Perfect Sales Pitch

How to structure your discovery calls
What questions to ask
How to ask for the sale
Follow-up process
Your Portfolio

What to include
How to create a portfolio when you have zero (or minimal) online experience
Design tips
FB Business Page

What to include
How to create it
What content to create and fill it with
How to automate this process
Strategy to find clients

Different options (Facebook groups, LinkedIn, friends and family, cold pitching
How to reach out
Tracking this process
How to determine which option is best
Proposals & Onboarding

What information do you need to begin working on projects
How to manage projects
How to streamline and automate this process
Your Contracts

What to include
How to get a signature
Considerations
Guest Interview with Entrepreneurial Attorney Matt Kincaid
Your Mindset

How to develop confidence
Getting over your fears
How to get comfortable asking for the sale
Your Website

When do you need one
What to include
What content to create and fill it with
How to drive traffic to it
How to scale beyond 5K

Should you start a blog?
How to create passive income?
Building your team and hiring subcontractors
That is tonnes of value in ONE course.
Besides this, you get access to a leads platform (to find clients), group coaching (live call with Micala), ongoing support (experts talking to you every month) and private access to a community of other moms who are at the same place as you.
According to one of her students, Sarah –
I was able to quit my part-time job now and focus on this as my FULL-TIME job. I'm already making double what I was before, working the same hours. It's been amazing. I have more freedom with finances and time with my family."
Grab Overwhelmed to Overbooked here.
VA Bootcamp by Abbey Ashley of The Virtual Savvy
In this course, Abbey tells you –

Besides the course, you will get access to the SavvyTech Lab (access to the most updated tech tutorials on the market), additional resources, a helpful community and much more.
Check out VA Bootcamp here.
In her course, you will learn
Build your VA foundation (which includes mindset lessons, defining what a VA is and looking at both the benefits of working with and becoming a virtual assistant
Establishing your online presence
All things pitching and landing a client (including how to land virtual assistant jobs for beginners)
How to manage your VA business (contracts, onboarding, invoicing etc)
Interviews with niche experts
Launch your VA business
How to make money as a VA (setting rates, retainer models, financial components and packages
Where to source VA clients
How to interview and get hired
Build effective relationships with your clients
Complimentary 30-day access to our exclusive community
While it may seem lesser than Micala's course, Gina provides to the point information on how to become a virtual assistant and work your way up to a 100k VA.
She also provides access to the community and leads platform for FREE for the first 30 days and if you find it useful you can renew it at minimal cost. Phew. That's a lot of value in each of these courses.
Check out 30 Days to Virtual Assistant Success here
Now, I am going to repeat myself. You can take the time and learn everything by yourself (There is nothing wrong in that!). But, if you want to make money online and NOT take a lot of time, take the quicker route and invest in one of these courses. It will provide you with access to a path already walked and proven successful.
Of course, you will have to put in hard work because JUST investing in the course does not help anyone. So, if you serious and want the fastest route out, all you have to do is SIGN UP for AT LEAST ONE of the courses I talked about.
Don't wait for the magic to happen. Download the free guides and training material. Dive into one of these courses, start on the right foot and land high paying virtual assistant jobs for beginners.

Free virtual assistant training and course – become a virtual assistant for FREE
Also, grab this list if you are looking for other online and offline work at home jobs