Captcha jobs – Are there legit captcha typing jobs or not?
Captcha jobs or Captcha typing jobs are fairly popular in the developing nations like India, Philippines, Pakistan, Kenya and the like
Why?
Because they require absolutely no skills and hire anyone (and, everyone). People call it genuine captcha work without investment
But, the bigger question is –
Are captcha jobs legit? Can you make money with Captcha solving work?
In my opinion, captcha work could be legit but I feel strongly against them. While you may be able to make a few bucks with captcha jobs and captcha work, they might use you for unethical purposes like hacking.
I suggest you read the post (or at least skim through it) to know exactly what I am talking about and why I say there are way better and more legit options than Captcha jobs.
If you are looking for other legitimate work at home jobs, I recommend you read:
6+ online jobs for housewives (earn $3000+/mo)
50+ Non Phone Work From Home Jobs hiring right now (#1 is a bestseller!)
Want to make $20 an hour online? Here are Jobs that pay 20 an hour without a degree!
19 online Data Entry jobs from home (100% Legit – HIRING 2020)
Micro Jobs Online – 29 websites to find legitimate gigs & tasks TODAY
I also have a spectacular resource library that have the resources to alleviate y our problems right away. They can help you make money online, stay away from scams, find work at home jobs, launch your own online business and much more. All for FREE.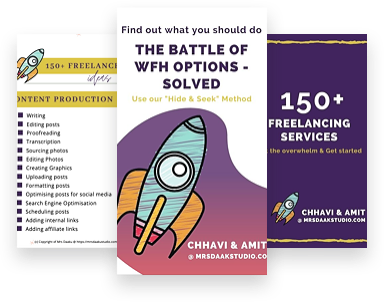 Let's start with the basics
Note – This post may contain affiliate links. Please read disclosure policy
I. What Is Captcha Solving? What does a Captcha job involve?
We all know what captcha's are.
For those of you may not remember –
These are the tiny little images that display a number of letters or numbers (nowadays pictures) you need to plug in before you can continue doing whatever you were doing online.
It is to confirm you are a human and not a bot.
Usually, you can find them when you are trying to login into an account or before you opt in to a newsletter or the like.
Captchas are not there to annoy you. They are present for a purpose, a good purpose.
It is to ensure that users are not using the internet in a spammy manner by authenticating the person and their actions.
Going through a captcha means the user is actually trying to enter, sign up, opt in or whatever it is that you are doing.
Without the use of captchas, hackers can easily gain access to sites. Hackers cannot automate the process because captcha needs to be filled manually to confirm you are a human and not a bot.
That said, there are some genuine people who need to get through the captchas quickly and hence need to advertise for captcha jobs. They cannot automate the process of entering captchas and require human help for it.
For example, when they need to register on sites in bulk.
Whatever the case may be, they are willing to pay others to solve the captchas for them
Captcha jobs do not pay a lot but if you are ready to spend sometime doing meaningless work, you can make some extra money online and work at home.
All that said, remember – you will NEVER know the real purpose of captcha jobs. You will not know if they are used for illegal or legal purposes.
Hence, captcha work is a big NO for me.
If I am not sure whether the work I am doing is legal, I recommend everyone to stay out of it (even if it means letting go off the little money you could have earned).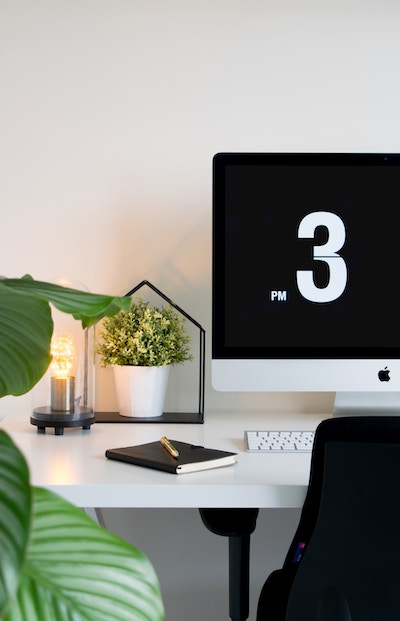 Photo by Jessica Arends on Unsplash
II. 3 points to remember about Captcha solving work
There are 3 important things to remember about Captcha jobs
A. Is Captcha typing job legal? – Captcha Solving May Be Used for Illegal Things
Yes, that is true.
While captcha jobs may be legit, they can be easily used for illegal purposes.
Not all captcha work is done with good intention and some people do use it to spam or hack – both of which you do not want to be associated with.
Unfortunately, as a captcha solver, you may not know the purpose of the requester.
That said, it is believed by many that most of the credible captcha solving sites do the background check and ensure that no illegal activity is being carried out by the requesters. In short, it is always a good idea to stick with the known captcha job websites.
However, in my opinion, captcha jobs may very well be unethical.
B. How much can you earn from Captcha? – Captcha Entry jobs Isn't Going to Make You Rich
Captcha solving jobs cannot make you rich. Period.
I have seen people asking how to earn $25 per 1000 captchas, but that is NOT possible at all.
They are not freelancing gigs or any work that involves a lot of skill.
The pay for captcha solving is extremely low compared to other better opportunities online like taking surveys or the ones listed here to make free money.
If you're still wondering how much do captcha jobs pay – here it is – $0.5 to $2 for every 1000 captchas you solve.
That is the captcha jobs daily payment.
Yes, you read it right! It is a crazy low number
I would recommend looking for other ways to make money online but if this is the only one you can find right now, read along to know where, what and why behind the captcha jobs
— QUICK MONEY IDEAS —
Want to make money quickly? Here are a few platforms to earn up to $25 – $50 in a few minutes!
PineCone Research: Earn $3 – $5 per each survey guaranteed .Sign up now
C. You Might Need to Download Software
Just like any other work at home gig, you need a computer and an internet connection.
But, with a captcha job, you may also be required to download a new software on the system.
If you are one of the kinds that are scared to download any new piece of software on your system, you can look for other options to earn money online here.
The software is designed to include all the captchas you need to work on without going outside of it.
Top 8 Sites for Captcha Entry Jobs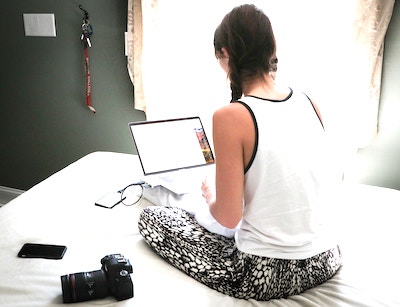 If you still want to take up a captcha job to make money or know more about it, here is the list of the top 8 companies that hire.
I have worked with none of them personally and have acquired the data from different websites (reading different user reviews).
1. MegaTypers
Megatypers is considered one of the best online job websites for captcha solving.
They pay anywhere between $0.45 to $1.50 for 1000 word images typed. A lot of people have been able to earn $250 per month working with Megatypers.
The payouts are done via PayPal, WebMoney, Payza and Western Union
All that said, when I started to look for reviews, I found mixed reviews.
When I checked out this Quora discussion on "Is the website Megatypers genuine", most of the answers are positive. They talk about their experience and how Megatypers is a legit company to get captcha jobs.
On the other side, I went on sitejabber to look for reviews and 50% of them are bad. Most data entry workers had the following issues
They ban you without providing any reasons.
Unable to see any work on the dashboard
On the same site, I found the following reviews as well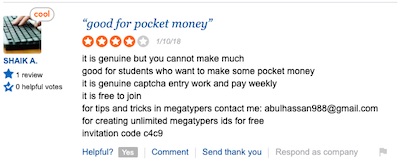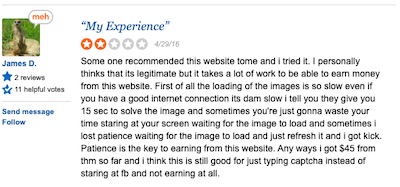 2. ProTypers
Protypers is another online captcha job website where people can earn as high as $200 a month by solving captcha images.
It is similar to MegaTyper and have similar reviews across the internet.
Visit ProTypers here.
3. Kolotibablo
Kolotibablo has been in business for over 5 years now and many of the people have received their payments on time.
They pay up to $1 or even more per 1000 captcha images typed.
That said, they can ban you pretty much for anything and you will lose all the time you spent on it
4. FastTypers
This is a similar to Megatypers and Protypers.
The pay is up to $1.5 and more for 1000 captchas.
5. 2Captcha
2Captcha is one of the most popular sites to find online captcha jobs. It is much better than any other company on the list and does not ban you for no reason.
That said, 2Captcha has ridiculously low rates. The rates are usually between $0.15 to $0.4 per 1000 CAPTCHAs
6. QlinkGroup
QlinkGroup is another similar website to find captcha jobs. You have to type at least 800 captchas per week per ID to receive your payment.
7. CaptchaTypers
CaptchaTypers have claimed to make $200 per month and more through captcha solving.
It seems shady to me that you need to send out an email to [email protected] to receive the login details.
The pay is not impressive either.
8. PixProfits
Pix2profits is considered one of the best online captcha solving job websites that pay a higher rate than others.
Frequently Asked Questions
1. Can You Really Make Money With CAPTCHA Typing?
No.
2. Are there any legit CAPTCHA typing jobs?
There might be. But, most of the captcha job websites do not inform you the purpose behind the request and you may very well end up working for an unethical (possibly illegal) cause.
There are no genuine captcha work without investment
3. Is Captcha Typing job legal?
Yes and no. I have explained the reasons above.
4. How much can you earn from Captcha?
$1 at max for 1000 captchas entered correctly. You cannot earn $25 per 1000 captchas
Is There Any Alternative To CAPTCHA Typing Jobs?
Of course, there are many alternatives to captcha jobs.
I recommend you check out the list of online jobs from home.
If you are looking to make quick money online, you can take up surveys. Check out all the legitimate online surveys.
You can also try to work part-time with these companies that pay $20 an hour online or take up micro jobs
If you want to earn a full time income, freelancing is a great option for everyone.
While I would not recommend opting for freelancing if you are super lazy and don't want to put in any work BUT if you are ready to in teeny weeny work in it, you can earn $1000+ a month easily.
A few options are –
Scoping – You can get paid to work with court reporters. It is a great job and a lesser known job which makes it a high paying one as well. You can start here.
If you want to start freelancing or start an online business, grab this profitable work at home kit which comes with EVERYTHING you need to start the RIGHT WAY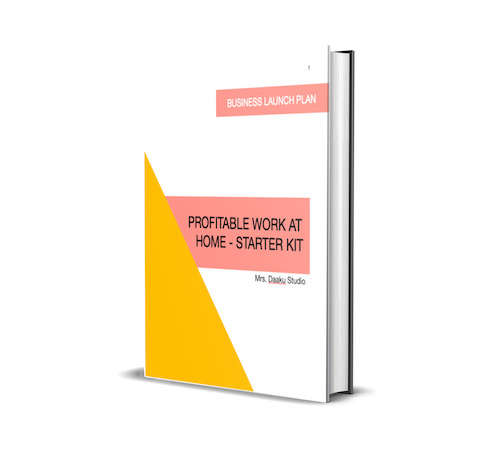 There you go.
You have much better alternatives than opting for captcha work. Captcha jobs are shady and most likely unethical.
Do not forget to PIN ME and spread the word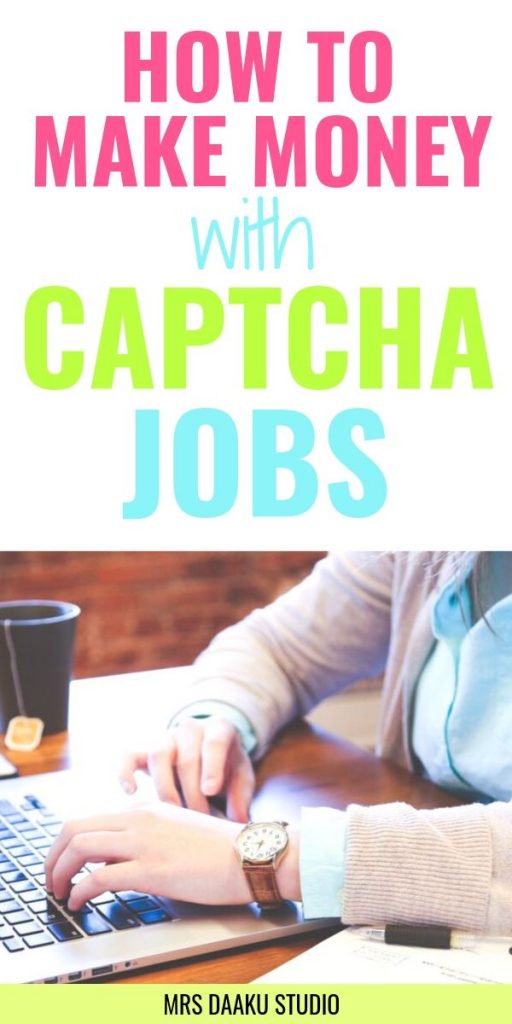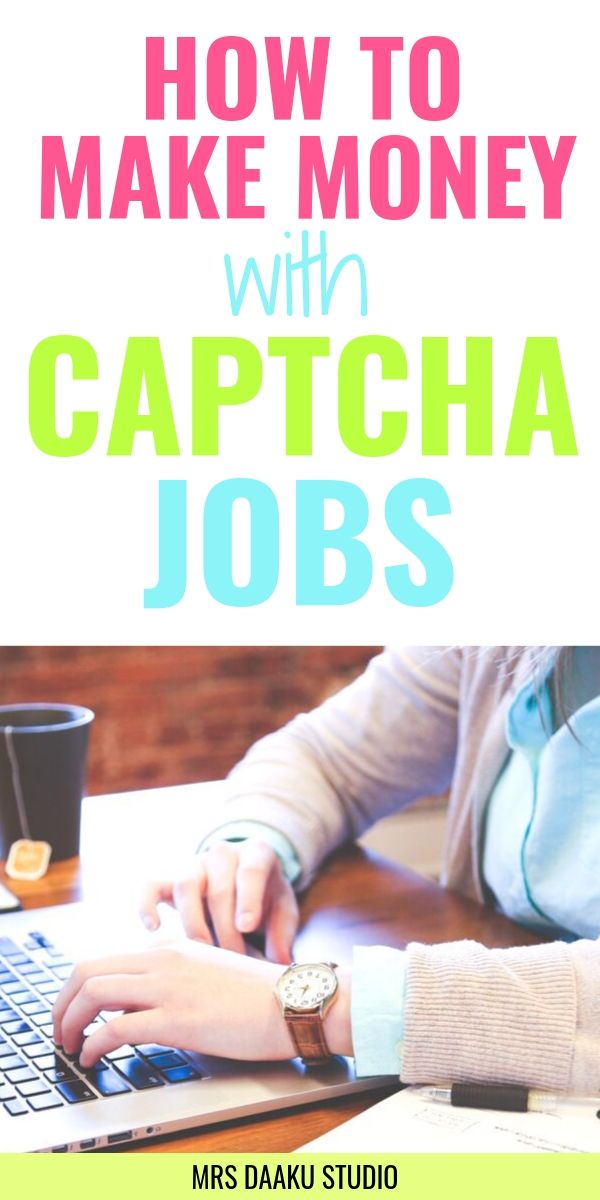 Actionable tips
Join my Facebook community and post your questions, wins and get the support
Resources that can help you with land work from home jobs
Skillshare – Skillshare is my go-to place to learn a new skill without having to splurge hundreds of dollars. It is an online learning community where you can explore thousands of classes in design, photography, business, and more. You can get started with a free trial using my link and get access to hundreds of courses.
How to find and pitch clients your freelance services– Are you tired of looking for clients on Facebook groups and job boards? Did you land clients but they offered you peanuts? Well, the only thing you are missing in the picture is to learn how to find and pitch clients your services directly. Using the methods in the book, I was able to make $900 in the first month of freelancing and it has only grown from there. Check it out.
Become a work at home mom– A FREE training session that comes along with a workbook and guides you through the entire freelancing journey. Not only it tells you what is freelancing, but it also tells you the various option and how to go about establishing one (without any INVESTMENT cost).
FlexJobs If you are a freelancer, you should sign up with Flexjobs. It will help you go through great flexible job listings from legitimate employers quickly, easily, and safely. Every single job on FlexJobs is hand-screened for legitimacy, with no ads or scams mixed in, and every single job offers work flexibility such as telecommuting, freelance, part-time or other flexible options.
legit captcha typing job