This is the fourth (#4) interview of the remote job interview series (2019 edition) where Jessica talks about her journey to a small business and a blogger.
If you haven't read the first three remote job interview, you can check it out here, here and here.
Work from home job interview 2: Meet Drew Drew Duboff – Virtual Assistant
Work from home Job Interview #1 Meet Montse – Translator & blogger
Voice over jobs from home interview #3 – Meet Julie – A voice artist
For those of you who have read the first three interview of our remote job series, you can skip directly to the interview.
Today, we have Jessica Martinez

with us. Besides owning a financial accounting business, she is also a successful blogger.
If you are a new reader, let me tell you something about this series.
A lot of my readers are looking for remote jobs and a few of you may be struggling to grow your online business. I receive emails where a lot of you have asked me questions on how to find remote jobs, start working from home, are work from home jobs scam, what are my options etc
The purpose of this interview post is to tell you how others have successfully created a dream job of their own, earning a full-time living (at least $1k-2k+ a month) and staying at home to work.
This post may contain affiliate links to products I trust. This means if you make a purchase using the links I may receive a small commission at no extra cost to you. Thank you for the support!
Relevant Reads:
50+ work from home options that are high paying
How to be a freelance proofreader and earn $40000 a year
The questions in this interview will help you understand
What are the different remote jobs
How to use your existing experience and convert it into a work from home job
What resources can help you
What are the challenges that others have faced and how they overcame it
How much money can you expect to make (and, no whopping 100k claims, I promise)
Whether or not your inhibitions are true
If you read the entire interview series, I promise you will overcome some of your challenges and motivated into taking action (because real people are going to talk about how they did it and how you can too)
And, what better time in the year, than NOW to start working from home. It is the holiday season and you can take out a few hours each day working on setting the work from home job that you like.
Today, we have Jessica Martinez

with us. Besides owning a financial accounting business, she is also a successful blogger and talks about her work from home journey.
You will enjoy this interview because she has so much of valuable information to share.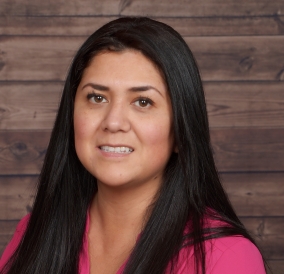 #1 Tell me something about yourself and your work
I am a married mother of two kids, ages 12 and 10. I worked in corporate accounting for 17 years and with different companies. I got tired of working in the corporate sector and not having any flexibility in my schedule.
So, I started my first business in March 2018. After eight months, I started my second business and my blog. I own a Bookkeeping, Financial and Tax Service business. I help businesses run their books and Accounting. I also set up Retirement and College plan accounts. For taxes, I do Individual, Sole Proprietor, and Corporate tax returns.
Note: If you have varied experience or no experience at all (or so you think!), I highly recommend you this
free brainstorming guide
and this
2-hour free training video
which provides tonnes of value and answers a million questions you might have at
the beginning of working from home.
#2How did you get into working from home as a businesswoman and a blogger?
I had flexibility in my schedule to also have a blog. I realized that I had stories to share not only as an Entrepreneur but also as a mom and how I juggle both.
Note: Blogging has a huge learning curve, but if you want to cut it short, it is best to learn from someone who has already made the mistakes and knows what works. If you are serious about taking up blogging as a business,
I highly recommend this course.
It helped me increase my traffic by 200%, rank on the first page of Google and shoot my Pinterest PVs to 500k in 2 months.
#3 Did you have any inhibitions about working from home? If yes, how did you overcome it? Did something help (any online resource)?
I find there is always something to do at home, whether it's cleaning, cooking or laundry. There will always be something BUT I stay in my "work area" and focus on my work. I think it's mostly self-discipline.
Relevant Reads
Time Management Tips for Moms: A few that always work
#4 How long have you been doing this as your main source of living? When did you start seeing money coming in?
I have been doing this for eight months. I got my first client within two weeks of advertising. I know this does not happen this quickly for some people but I also do a lot more work than what I was charging for at the time. I now charge for all the work I do because it's just that, work!
#5 Can you share the approximate (monthly or yearly) income from this online business? You don't need to be exact – whatever you are comfortable with.
I make approximately $4,500 per month. Tax season has not started and I am expecting to make more.
#6 What were the top 3 challenges that you faced while getting started?
1) Not having enough time to network
2)Doing the work and running a business
3)Working so many hours and getting burnt out
#7 If you could go back in time, what would you change that would help you get where you are (now) faster?
Less networking (I already had the clients to start) and focus more on the work. It was too hard to do both!
#8 What does a typical day of your look like? How much time in a day do you spend on this?
I wake up between 5-6am and start working. I also check my social media where I can advertise my blog and my two businesses. This is also a time for me to write in my blog, when it is early in the day and the house is quiet.
After, I take my kids to school and pick up daily. If I have client meetings, they are usually during the day, via webinar or phone call. I also respond to my emails, daily. That is very time consuming with so many clients, there can be many different requests.
I used to work 10 hours daily. I now try to limit myself to 8 hours and maybe Saturday for a couple of hours, but no more working on Sunday's.
#9 What types of skills and/or tools are needed to run this online business successfully?
Focus on your daily goals. What do you want to accomplish for that day? Make a list. It is so easy to steer away from your daily goals and get nothing accomplished that you wanted.
#10 Do you recommend any course, blog etc which can help in this journey?
I did not take a course to help me blog. I did watch YouTube videos on how to blog and I also asked the Facebook group questions, which both helped me out. I also joined local networking groups to help me out as I started my business for ideas from other entrepreneurs.
Join a Facebook group for Blog support. Two of them were The Blog Along Journey and Becoming Mom Bloggers
#11 Last but not least, what should be the learning process (or steps) for someone aspiring to be an owner of a business and a blogger?
Be patient! It takes a while to get followers but keep throwing your blog out there and you will get them!