This is the first (#1) interview of the work from home or remote job interview series (2019 edition). So, what is this work from home job series about?
A lot of you WANT to start working from home and a few of you may be struggling to grow your online business. I receive emails where a lot of you have asked me questions on how to start working from home, are work from home jobs scam, what are my options etc
The purpose of this interview post is to tell you how others have successfully created a dream job of their own, earning a full-time living (at least $1k-2k+ a month) and staying at home to work.
This post may contain affiliate links to products I trust. This means if you make a purchase using the links I may receive a small commission at no extra cost to you. Thank you for the support!
The questions in this interview will help you understand
What are the different work from home jobs
How to use your existing experience and convert it into a work from home job
What resources can help you
What are the challenges that others have faced and how they overcame it
How much money can you expect to make (and, no whopping 100k claims, I promise)
Whether or not your inhibitions are true
Relevant Reads:
50+ work from home options that are high paying
How to be a freelance proofreader and earn $40000 a year
If you read the entire interview series, I promise you will overcome some of your challenges and motivated into taking action (because real people are going to talk about how they did it and how you can too)
And, what better time in the year, than NOW to start working from home. It is the holiday season and you can take out a few hours each day working on setting the work from home job that you like.
So, without further ado, I am going to start the interview series. Today, we have with us, Montse Martí – a translator and a blogger who earns $30000 a year on an average.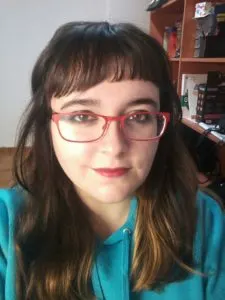 Let's see what she has to share –
#1 Tell me something about yourself and your work
I am originally from Spain, but currently moving to the United States with my husband. Since 12 years of age, I have had knee problems in both the legs. I have undergone three surgeries already and waiting for the fourth one to happen soon.
So, for a long time, I knew the traditional 9-5 job was not an option for me. I decided to start working and do my best to earn a full-time income working from home. This is how I began the journey as a blogger and a translator.
#2 How did you get into working from home as a translator and a blogger?
I love to write. It is one of my biggest passions. In 2016, I self-published a book (also, because that was the ONLY way I knew I could get it out fast). That made me realize I could do a lot by myself and started wanting more. I wanted to earn more, and I knew I could if I take the right steps.
I started blogging BUT I was using a free platform called blogspot.com. I took it as a hobby. I would write stories, reviews of movies and series, and just about anything that I could think of.
My health problems and the last surgery triggered anxiety and OCD for me. This motivated me to start a new blog, this time focusing on mental health. I bought the domain and now it is a successful blog – https://nobrokencrowns.com.
Note: I highly recommend Bluehost and Siteground for hosting a blog. While I personally use Bluehost, Montse has used Siteground and is extremely happy with it. We will talk about it later in the interview.
Relevant Read – How to start a blog (series)
On the side, I also started working as a translator from home. Since I am from Spain, and more concretely from Cataluña, I speak Catalan, Spanish, and English fluently. I am studying for a Master's Degree in French so that makes it 4 languages. Finding a job as a translator is more complicated from my point of view than setting up a blog. I was searching non-stop on different platforms like Freelancer and UpWork, but all my efforts were in vain until someone found me on LinkedIn and contacted me. That was one year ago and I am still working for them, as a freelancer.
Note: LinkedIn is a great place to look for clients if you are working as a freelancer of any sort. Similar to Montse, I found my first freelance writing client on LinkedIn and from then, optimizing the profile for search has helped me get constant leads (on autopilot).
#3 Did you have any inhibitions about working from home? If yes, how did you overcome it? Did something help (any online resource)?
I believed I didn't have the means to work from home. I had a desktop, but since I was planning on moving to the United States, I invested in a laptop since it is easier to carry around. Once that step was accomplished, I started with setting up my blog.
As I mentioned earlier, I started blogging on blogspot.com since it was the platform that I knew the best. When I joined different Facebook Groups, almost everyone asked me to go for self-hosting if I had any plans to make my blog a business. That means –
I realised how important it was to have a self-hosted website if you want to have a money making blog. Relevant Read – How to start a blog series
Facebook Groups like Blogging Like We Mean It and Start A Money Making Blog helped me a lot as well. You should join it!
Note: Blogging has a huge learning curve, but if you want to cut it short, it is best to learn from someone who has already made the mistakes and knows what works. If you are serious about taking up blogging as a business, I highly recommend this course. It helped me increase my traffic by 200%, rank on first page of Google and shoot my Pinterest PVs to 500k in 2 months.
As a Translator or any freelancer for that matter, the key is to "Never give up". If you think that applying to one job board is more than enough or reaching out to 20 clients using cold emails will land you clients, you are not going to accomplish anything. You need to keep trying every day, send emails and improving your skills.
Note: I highly recommend you to join
SkillShare
. It is a place with great resources for free and if you sign up using my link, you get 2 months of premium content for free. Sign up,
here
.
You may think that 4 languages are enough to survive as a translator but I want you to see it the other way round: I am a Translator, so the more I know, the more services I can provide and the higher I can charge. I am thinking of starting my own Translating company, so of course, I need to have more services available.
Note: If you are a freelancer and want to start earning sooner, you should sign up with Flexjobs. It will help you go through great flexible job listings from legitimate employers quickly, easily, and safely. Every single job on FlexJobs is hand-screened for legitimacy, with no ads or scams mixed in, and every single job offers work flexibility such as telecommuting, freelance, part-time or other flexible options.
#4 How long have you been doing this as your main source of living? When did you start seeing money coming in?
As I mentioned before, I started working as a freelance translator last winter. As I agreed with the corporation, my first payment would be 45 days after the first project was delivered.
As a blogger, it took a bit longer. I took my time to set up my blog successfully. I even made my own logo. I think I started making the first few dollars 6 months after launching it (since I pretty much forgot to set up AdSense).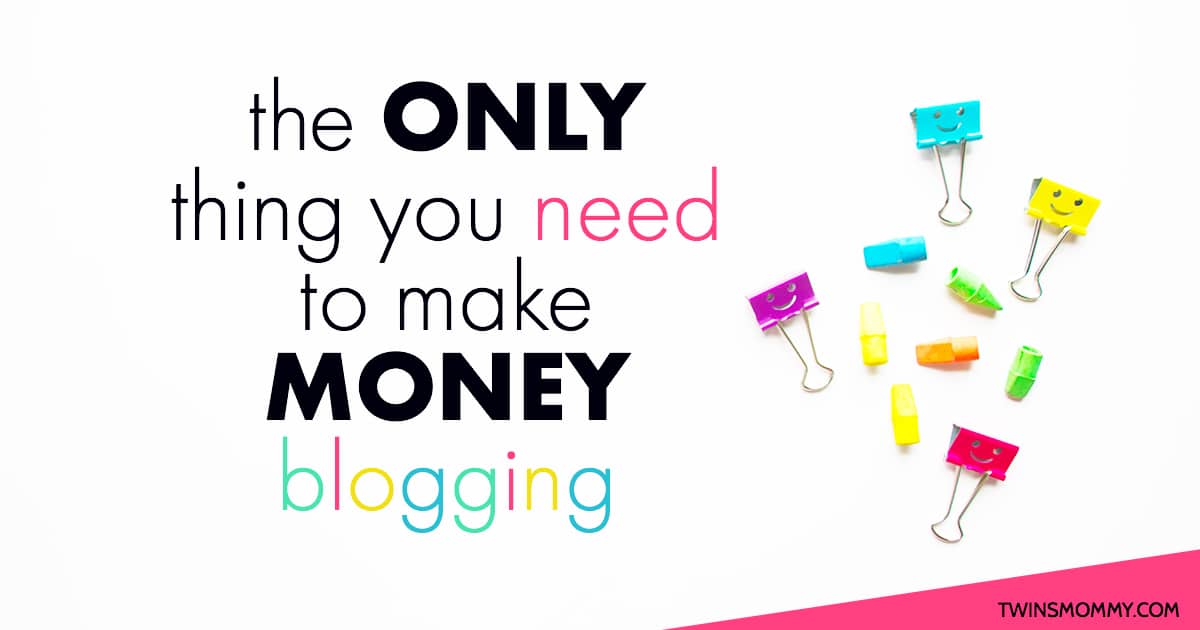 #5 Can you share the approximate (monthly or yearly) income from this online business? You don't need to be exact – whatever you are comfortable with.
The total amount I make a year between blogging and translating is approximately $30,000.
#6 What were the top 3 challenges that you faced while getting started?
The biggest challenges that I confronted were:
1) Finding motivation. There was a lot of work to be done before launching the blog, and every time I went through my list of daily tasks I would tell myself "you can do it tomorrow". But, that does not work when you are your own boss. So, I suggest you to set goals, manage your time and take one step at a time. Do not overwhelm yourself, take one task and master it before moving on to the next.
2) Setting up a schedule for blogging. After my blog was set up, I had to have time to do both translating and blogging. I could blog whenever I wanted, as long as I had inspiration, but I couldn't delay the translations since they always are on a time limit.
3) Learning SEO. I kept reading online that SEO was one of the most important things to be a successful blogger and I never understood why until I invested in an SEO course.
#7 If you could go back in time, what would you change that would help you get where you are (now) faster?
For starters, I would have studied more languages sooner. I had time between the surgeries, so I could have done it if I really wanted to, but I guess that my anxiety didn't let me be productive.
Secondly, I would have invested in SEO courses before launching my blog, that would have saved me a lot of time.
And third, setting up AdSense (an advertising platform) from the beginning.
#8 What does a typical day of your look like? How much time in a day do you spend on this?
I start the day with a cup of coffee and browsing through the emails.
If I have translations, I write them down in the journal, depending on the deadline, and start with the one that needs to be delivered first. I normally spend until 2:00 PM translating.
Then I go for a walk with my dog, have lunch, and after cleaning up the kitchen I start focusing on my blog. First I check the blog emails, then hop onto social media work (Pinterest, Instagram, Twitter, and Facebook). I make sure I reply to all the comments on my blog and finally work on writing new posts or editing old ones.
Sometimes I would schedule emails for my subscribers, but that is something that I normally do on my weekends.
#9 What types of skills and/or tools are needed to run this online business successfully?
To be a translator, you need to speak at least two languages fluently. Besides that, you need to type fast, and know how to use Microsoft Office Package and PDFs. It is also good to know a bit of CAT tools (translator's tools) although I don't use them (they make the translating process slower). You will also need a fast internet connection for the emails and downloads.
To be a blogger, you need to have the motivation, writing skills, and internet'
Note: I highly recommend you to check this out and start blogging on the right path from day 1.
#10 Do you recommend any course, blog etc which can help in this journey?
Note: If you want to work from home as a freelance writer, you can take my FREE 7 day email course where I talk about all the strategies that worked for me.
If you want to be a translator, you can find language courses on different websites like Coursera or EdX, or you can apply to a Language School.
Note: You can join Skillshare and access language courses for free. I highly recommend this platform to everyone who wants to learn the basics WITHOUT having to pay big bucks. If you sign up using my link, you can get 2-month access to premium content at no cost.
If you want to be a blogger, I would suggest joining the Facebook Groups I mentioned before. I didn't need much more than that. There are different SEO courses online.
#11 Last but not least, what should be the learning process (or steps) for someone aspiring to be a translator and a blogger
The steps to be a translator would be:
1) Specialise in more than one language.
2) Apply to jobs on different freelancer sites like Freelancer or UpWork. You can also join different translators groups in Facebook.
The steps to be a blogger would be:
1) Find your niche. You need to know what you want to talk about.
2) Find your host (mine is Siteground) and where you want to publish your blog (for me it is www.wordpress.org).
3) Before launching your blog, set up the appearance of your blog and write a few posts.
4) Learn the basics of SEO
5) Join different Blogging Facebook Groups and ask for their opinion, they always help.
5) Set up Adsense if you want to start making money.
Note: Blogging has a huge learning curve, but if you want to cut it short, it is best to learn from someone who has already made the mistakes and knows what works. If you are serious about taking up blogging as a business, I highly recommend this course. It helped me increase my traffic by 200%, rank on first page of Google and shoot my Pinterest PVs to 500k in 2 months.
There you go. Montse has shared all of her secrets to work from home with you.
If you have any questions or want more information on any point related to working from home, comment below and let us know. Montse or I will get back to you on it