There are numerous work from home jobs for moms. But, are they aware of their options?
Not really!
I always knew I wanted to have a work from home job, so I did not have to mentally prepare myself to delve into this. That was the easy part.
What wasn't easy was to decide from the various available work from home jobs. I knew I liked to write and help others through the medium of content, and *boom*
I decide on two things – freelance writing and launching a blog which shares information about different ways to work from home (especially, work from home jobs for moms).
Cutting the story short, in my journey, I have come across many women who have restarted their career after long breaks from the workforce
Was it easy?
Definitely, not.
But, was it impossible?
Definitely, not.
With perseverance, hard work and a focused mind, you can earn a full-time living from work from home jobs.
Can you relate to any of this –
I had to take a break from working and need to restart my career
I cannot have a 9-5 job because I have several obligations, like a baby
I want to spend time taking care of my kids and family
I hate my 9-5 job
I want to travel more freely
I want to sit in my PJs and work at whatever timing I want or
I just want to have work from home job. It sounds enticing if it has full-time income potential
If you are nodding to even one of them, you are in the right place today.
In this post, I will share __ different ways to work from home along with sharing the experience of various women.
1.Freelance writing
I don't have a degree in literature or journalism
I cannot pick a niche, I don't know about any subject in depth
I don't know how to start
I do not have great writing skills
I cannot write fiction
I cannot fetch clients
I am shy
The list of apprehensions can go on and on. Trust me, I had all of them when I started out.
But, let me share one secret.
Google is your new best friend. There is absolutely nothing you cannot find on Google!
Wait for a second, there is another secret
If you really want to start working from home as a freelance writer, you can learn everything on the go. You just need to be willing to learn and open to new information.
A few resources that can help you get started
You can also join my FREE Facebook Group – Women Writers Guild to get personal guidance from me!
I also talked with another freelance travel blogger and let's see what she has to share
When we planned to have a baby, I took a break from my career. I did not resume work as I wanted to be with my little one. However, I missed my work life too. During a trip to Kashmir with my family, I got inspired by nature and it's beauty. I wrote few articles on them casually which led me to start travel blogging and led to a career as a travel blogger. You can choose your field of interest and put your thoughts to words in simple English with correct grammar. Make sure your article is free of plagiarism and connects with the audience.

One more important thing, you may not get your break immediately. Just keep faith in yourself and keep writing. As I say and believe, nothing is impossible, even impossible says I m possible
says
Vini Shingala
You can get access to my FREE 7 days course on growing your freelance writing income and earning $1000 as a newbie freelance writer by simply clicking on the image below
2. Freelance editor
Before you dive into this or start applying to any freelance editing jobs, I recommend you to gather as much information on it. There are various types of editors and you need to know which one do you want to be
This article by Allena Tapia can help you get your basics right
A few other resources that can help you are
Can you make a living working as a freelance editor in India? Why, not! I talked with Ipsita, a freelance editor who works from home.
Let's see what she has to say
A relative told me about her writing and editing job that she was doing from home and introduced me to sheroes.com. After that, I registered and started applying for work from home jobs. At the same time, I had also registered with a few other popular job portals and one day I received an email from a company which offered me a freelance academic editing job. It just required me to pass a short online editing test. I was a newbie in the editing world. However, this company provided an online onboard training programme, and that's how I began my journey as an academic editor. says Ipsita Dastidar
3. Freelance Translator
If you mastered any language and feel confident about translating them into that language or English, freelance translator jobs might be perfect for you.
You can also deal with translating correspondence, documents, meetings, and phone between clients that deal with multilingual population
A few resources that can help you out in getting started
4. Author
Don't skip over to the next.
I can understand the apprehensions. But, when I say author, it does not mean you have to be Mario Puzo or JK Rowling.
The possibilities are endless and many women have success with self-published books either on their own blogs or Amazon Kindle. You can write children's books, novels, recipes, self-help, romance etc.
Other resources that can help you get started with self-publishing
How to create an e-book and publish it on Amazon KDP.
5. Affiliate marketer
As an affiliate marketer, you recommend the products you have used to your audience, family or friends and ask them to buy using your link. You promote products and services in return for a commission on every product that is sold using the affiliate link.
Your audience is NOT charged anything extra for this purpose!
Don't have a website or blog? No worries, you can do affiliate marketing without a blog. Here is how!
A few resources that can help you get started
Affiliate marketing is one of the few work from home jobs that can be automated. Many bloggers and writer use this as a passive income stream.
6. Virtual Assistant
Do you like helping others and making tasks easier for them?
Then, VA is an option worth considering.
A VA is a skilled home-based professional that offers companies and businesses administrative, technical, and social assistance. The services you can provide as a VA is endless and the earning potential depends on your ability to learn and market yourself.
Jessie needs no introduction. But, if you are new to this, you should join the group Work From Home Divas India and join their group for guidance. Members of the group post work from home jobs regularly and help each other kickstart their journey.
7. Online trading
All you need is knowledge of trading, a computer, internet, and a bank account.
If you have the eye to spot the right stocks, follow the stock market and find it exciting to take risks; online trading can give you high rates of return.
This article can walk you through how to start online trading in India.
8. Blogging
Blogging is an easy and affordable way of starting your own business. However, a word of caution – blogging isn't a get-rich-quick scheme and you will need to put in a lot of efforts before you can start seeing results.
There are many bloggers who earn from $2000 a month to $50000 and more in a month.
Want to start your own blog? This post will walk you through starting your own WordPress blog with Bluehost.
9. Social media strategist
Are you addicted to social media? Do you keep up with the trends? Are you a Pinterest freak?
Yes?
Be a social media strategist. It is one of the most sort after professions today and there are plenty work from home jobs available in the market. You will be responsible for handling social media accounts for businesses and help them grow their online presence.
10. E-commerce stores
All e-commerce stores today are open to you. You can start your own shop and sell products.
A few famous platforms are Amazon, Snapdeal, Ebay, Etsy, Clovia, etc. ZaayegaSellerGyan is the go-to YouTube channel to learn about e-commerce stores.
11. Tutoring kids at home
Tutoring is not restricted to teaching math or science. Believe me!
There are so many things children are interested in learning today. Calligraphy, painting, crafts, languages, public speaking, personality building, games and the list is endless.
If you have a hobby, you can teach that to others. Isn't it?
You can also sign up at UrbanClap and find the first few students for yourself.
I talked to two women who tutor kids, just in two completely different niches. One is an academic tutor, and the other one teaches calligraphy and shlokas.
The story of Shabila Banu is very inspiring. Let's see what she shared with me
Well, I don't know where exactly to begin with. Right now, I'm a single parent. This goes back to 2014, when the so-called husband, eloped with his girlfriend, leaving me & my son. We moved into my paternal home. It was a tough phase. Military quarter is close by and a family needed coaching for their son. I started off by teaching a small boy, and one reference led to another, and at the year-end, I had 22/23 kids. This quickly became a full-time work from home job. As the batches increased, my Mom n sister in law joined in, and together we handle kids.

Finally, I'm out of my failed marriage, and as a blessing, my son's custody is with me.

I work on my own timings, I have my set of rules. I'm the boss so with my 9 yr old son I don't need to compromise on anything. Working from home, I have the comfort and a decent amount of value & respect for my work. – Shabila Banu
Let's see what Shruthi Rs had to share with all of you
"I am a proud entrepreneur of an entity called "SMartz" where I train kids to be smartists! I am an MS in computer science graduate with 3 yrs workex in development and I was still wondering what I'll do next. I made up my mind.
1. I loved working with kids
2. Keep myself occupied but at the same time don't want to neglect my son
3. I am a self-taught artist
4. I lived in a 1000 flats apartment complex!!
So bang on… SMartz was the answer! Very difficult I know but that's what most mom's in India go through. Nevertheless, I knew the money will tag along if I do good work. So calligraphy workshops and doodle workshops kicked off in my apartment. And I did few storytelling sessions for free and after a year got the post of a part-time storytelling teacher in a reputed school! Guess what, my story hour is the most awaited period by kids! Also, I was always passionate about singing shlokas and started my shloka club. Everything has been running slowly but successfully for 2.5 yrs! My 8-day workshops, where I provide all materials started with Rs 1200 and are still to date Rs 1500. And my shloka club fee is a meager Rs 250 pm. I've 18 students and keeps me occupied and my son enjoys too. My creative theme based summer camps a big hit in the neighborhood. My area guys now know they can expect quality from me and appreciate me for that. They in fact force me to charge more!" says Shruthi Rs.
12. Recruiter
If you can assist companies finding the right talent, there is no limit to earning. You will be helping out companies in scouting talent, interviewing, negotiating and strategizing.
Sounds difficult? Anshu Das has achieved a lot in this area. Let's see what she has to share
I have my own recruitment virtual set up by name of Hire Talent. When I say virtual team setup, I mean that I have a team of recruiters working for me on actuals assignment basis. I spend around 6 to 7 hrs of the day divided into different time slots throughout the day. I mostly take 2 to 3 assignment since I hire for leadership senior level positions only. I earn a full-time income from this, but I don't have to slog all day long and I am my own boss. I also get to select my own clients and be choosy about it says Anshu Das.
13. .Net Developer or the like
There are ample freelancing and work from home jobs today. In fact, companies nowadays prefer hiring freelancers over full-time employees.
If you have technical chops, you can be a freelance developer.
And, I talked to one such mommy, Jaya. Let's see what she has to share
"After completing my MCA, I was working with an IT company in Lucknow. I heard about an online portal (odesk.com) which offers many online projects. I created my profile in desk (currently renamed to upwork.com) and started applying for jobs related to my field. After few months I got my first freelancing project which was a part-time project(20 hours weekly) as I was also working for a company. It went on smoothly for few months but then I got married. It was difficult to manage a job, new responsibilities and then, I had a baby as well. I quit my job and switched to full time freelancing as a .Net developer (since 2013). Now I can take care of my little one and my work too. The best part of work from home jobs is flexible timings and in recent times companies are more keen to hire freelancers." says Jaya Shrivastava
14. Travel agent
Do you like to travel or plan your family and friends holiday? If you are excited about holidaying, a travel agent is a perfect job.
A lot of companies, like Yatra, give the opportunity to work from home and earn a full time living. You can be a Yatra Holiday Advisor.
15. Freelance Photographer
Are you a photography enthusiast? Do you have a distinguishing eye? Do you have the ability to make everything look great in the photos?
Then use your talent and click others. You can also find a niche for yourself amongst the many options available today, including, maternity shoots, wedding shoots, pre-wedding shoots, special events, e-commerce catalog photography etc.
Not only this, you can also sell the photos you click. Here is a HUGE list of stock photo sites where you can sell your photos for cash.
I talked to one such freelancer photographer and let's see what she has to say.
I do maternity, newborn and child photographer. it's all started 2 years back when we moved to Dubai and I had my daughter, I quit my job(I'm an engineer in oil and gas worked for 4years in top companies). My hubby gifted me professional DSLR for my birthday knowing my interest in photography. I attended few workshops on photography in Dubai and started freelancing on my own. Social media is my business platform for marketing. I do shoots on weekends. We are now going to move to Kuala Lumpur for work. I'm planning to start my venture there.
– Sandhya Jervin
16. Graphic Designer
If you can create attractive graphics, believe me, you can earn a lot today. Businesses and companies have realized the worth of attractive graphics and are ready to invest in a good designer.
Come on! pinterest is all about good graphics. Isn't it?
Hi am Archana Bheda a B.E Electronics by qualification and been working in the I.T field for over 14 years now. But, after my marriage, I took a break for around a year after which getting into the role I wanted got a little difficult. I was always interested in designing.
I decided to invest in MAAC but quit midway because of lack of quality faculty. A friend (who I met at MAAC) and I learned everything online using YouTube videos and blogs. We started a youtube channel for design tutorials and also launched a venture called Webriks. We had a lot of problems in getting clients initially and marketing ourselves online as well as offline. Since I had SEO knowledge we managed to gather a good amount of subscribers on youtube within a short span. Then we came across ZOVI a brand who sells online graphic t-shirts. We started working with them. They had to shut down and meanwhile, I conceived. So, I had to call off Webriks. After my child turned 3, I again decided to start off my freelancing journey (in designing as well as writing). It will be tough initially but i know through my hard work and efforts i can surely make it good. So for all you women who have taken a break from your careers or stay at home moms looking for starting something, I would say – just dive in. Give it a shot. You can manage your house and your work from the comfort of your home. You can reach Archana at [email protected]. – says Archana.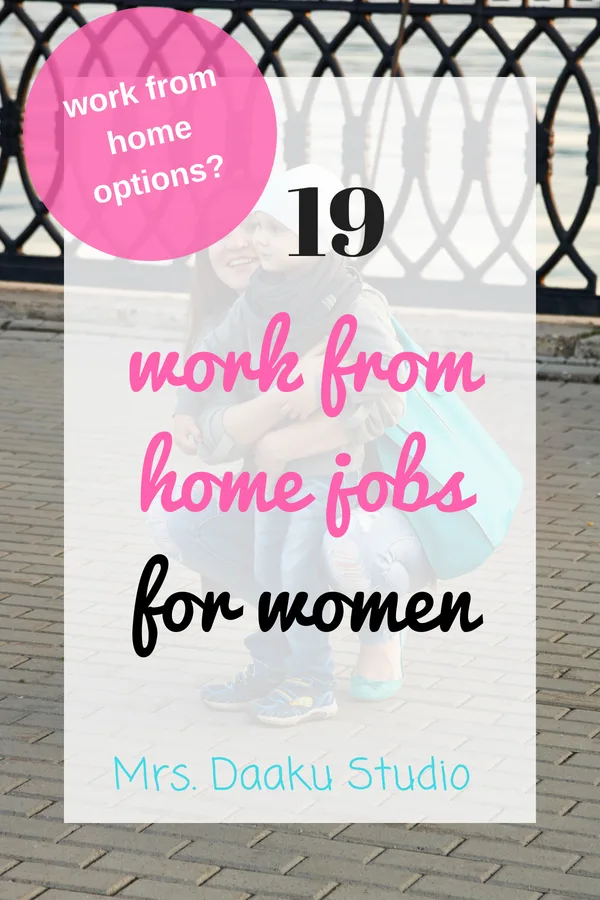 17. Wellness consultant
All of us are becoming more and more health conscious and if you have the knowledge of nutrition and diets, then you can start your own wellness consultancy.
As a wellness consultant, you are responsible for diets, exercise and nutrition of your clients. You can collaborate with doctors, gyms, yoga professionals, etc to get a regular stream of clients.
Smitha Suresh is a wellness consultant and a writer.
"I just got started after my son started full-time school. I have earned more than half a lakh so far by writing articles and I wouldn't call that sufficient, as salary standards go, by any means. Right now, I have only a few and I am devoting my time to build up a clientele. Since the beginning of this year, I have spent a lot of time developing the website, getting my cards printed creating digital content for my clientele and following up with them post-counseling. Writing for publications has taken a backseat for now. I want to build a solid foundation for the years to come. While I don't earn a full-time income right now, I know the investment of my efforts is worth it." says Smita Suresh
18. Partner relationship manager
I will let you read what Neha had to share with us. But, first off, I should thank her for writing about her experience is so much detail.
"I am a fulltime mother and a Partner Relationship Manager for an IT firm (working from home). I earn based on the hours I spend on my work. My role involves dealing with stakeholders from partner organizations, positioning my company and its services to them so that they can opt us over other partners. Apart from this, I have also taken campaign management for India as a region. So, overall my role is largely like a marketing person. These stakeholders belong from UK, USA and India and my work timings are very flexible. I try to squeeze time out while my toddler goes to sleep in the afternoon which is when UK and India are active. USA is largely taken care of in the night or early mornings. In a day I spend around 4 to 6 hours depending on my toddler's co-operation 😊.
I have been working with my current company from their startup phase, almost 8+ years now. In the year 2012 after getting married I moved to Bombay with my husband. While we did have customers in Bombay, there was no office set up as such and since my job role was independent and could be carried out over calls and emails, my employer was happy to permit me with WFH option, provided my productivity wouldn't dip and I would be open to travel for planning meetings to the head office in Hyderabad whenever required. WFH worked fine in a city like Bombay, but I did miss going to the office and being in touch with colleagues and knowing what was happening on the business side of things first hand. After one year we moved to Bangalore where my company had an office and the routine of going to office and working had begun.
Then due to family reasons, my husband opted to move to Pune to stay with my in-laws and simultaneously I also got to know my life-changing news that I was pregnant. Managed to go to my company's Pune office throughout my pregnancy. After 6 months of delivering, towards the end of 2016, I decided to get back to work and checked with my boss if I could return. By now the team had obviously gone bigger, better. Before going to my boss, I sat down decided on what all were my forte and what I could deliver best. Initially, for 3 to 4 months, I had taken up a full-time WFH option. But due to household commitments, taking care of an infant, work started to get low priority and my productivity was dipping. This is when I decided to travel to Hyderabad and have a discussion with my boss who was also noticing the dip in my productivity (this is the last thing you want when you want to excel in what you take up). He told me if I wanted to continue he would like to see me travel to Hyderabad and work for a couple of days once every three months or he said I should consider a break for another 6 months and come back when I am better prepared to invest more time.
I went back and thought over it and I was sure I didn't want to take the break. I went back with a Part-time option and took only a section of the entire gamut that I was working on. And it worked, worked better in terms of being able to invest little time but productive time at work. My boss has been satisfied too. My son is 2 years old now and this month I took the plunge of leaving him with my in-laws and husband and going ahead for a yearly planning meet in Hyderabad for 3 days. I would like to go back to work full time, but I always feel unsure of the idea.
Some suggestions to women who are looking for WFH as an option
Make sure you have the time and possibility to do a WFH job, it demands more time and focus than working out of office. (distractions are plenty at home)
Ask your employer / ex-employer if they can work out a way to get you something to do WFH (many rule out this option without trying, I was initially reluctant to go back to assuming they wouldn't need me)
Be in touch with the industry, know what's going on, maybe after 6 months you might get an opportunity.
Freelance – try to find sites where you can freelance till you get your desired WFH opportunity. (search, search and search)
Pick up what your best at. Instead of starting something new identify your strengths, skills and start something of your own.
WFH was taken as a choice to be in touch with my field and not let my knowledge go in the drain but also so that I could be with my child at the same time. Work from home job is definitely possible, It just needs a lot of effort to find just like any office going job needs."
19. Party Organizer
Do you like organizing parties? Are you the go-to person for your friends and family to organize an event?
Then start organizing it professionally! Be a party organizer.
Swati Chauhan shares her experience with us
"Got married to an IT guy and settled in Bangalore. I thought of passing my time through crafting and all it started with few white A4 size sheets, a pair of scissors and my hands for rolling (no quilling tool used). Joined a few crafting groups, got inspired and started trying my hand at making quilling jewelry. One day, I came across a post to make Mickey mouse backdrop for a birthday party and luckily the organizer chose me to do it. She was very happy with my work. A lady from another facebook group asked me if I can organize a birthday party for her. I made every single thing with my own hands for this party. It was a butterfly theme party. Every decor that was used was handcrafted. After that day there was no looking back and I create a work from home job for myself."
You can check out her work here.
There you go!
19 different ways to work from home.
Which of these options excited you? Are you considering a work from home jobs out of this list? Comment below and let me know what is stopping yo