Oh, you work at home? It is so easy for you!
Well, guess what, it is NOT.
Yes, more and more people are opting for work at home options, especially women who have family commitments and kids to take care of. You may also want to work at home because it is flexible and allows you to do a lot more with your lives as opposed to a 9-5.
Right?
While remote opportunities are definitely on a rise today, it is not easy to succeed at working from home. One of the most critical challenges that keep many people away from a work at home job is the question – will it work for me? will I succeed at working from home? Is it for me? Am I ready?
Let's be fair.
There are a lot many distractions while working from home. Your kids might be up to something mischevious or you are constantly thinking about the leftover chores – like laundry or the dishes that need to be done. Worst case scenario – there is an unexpected visitor to your home! *Ouch*
How do you deal with all these roadblocks? How do you ensure that you are focused and does not end up piling up work for the last moment?
It is not that difficult, guys!
You can do it! Here are 5 tips I have learned over time that WILL help you in making work at home option work for you.

—- FREEBIE —-
Note: If you are looking for other work at home options as well, do check out these guides on the best online jobs today. You can also check out guides on how to start working from home.
Download this guide and grab a 5 step plan to launching a profitable online business from home.

1.Start super early
Rise and shine, my friends!
Early morning is the best time to work without any disturbance. One of my most favorite benefits of working early morning, way before the usual office time or breakfast time, is the absence of distractions. Everyone, including the kids, are fast asleep and there is no one alive on social media.
You will get the time to concentrate on your work.
But, you won't be successful unless you set a schedule and stick by it. It is important that you know when you need to stop the work and start with your morning chores. This helps you maintain a balance and peace in your life.
This video by Kat Horrocks has some great tips to stop hitting the snooze button and get into a morning routine
2. Get Ready!
A lot of us want to work at home because it gives us the flexibility of wearing a comfy tee or PJs.
But, don't get into a habit of PJs or working in your bed. Do not get into a routine of not brushing your hair or working in the same PJs for the entire day. At some point, you will start feeling drowsy or sloppy and guess what – this will negatively affect your productivity.
Pretend that you have to go office. You need not put your best clothes on, but you can surely wear a clean set of pajamas and comb your hair in the most comfortable style you like. Add a dash of lip gloss if you use it often or spray your favorite perfume.
The idea is to feel fresh and energetic before you start working.
If you are looking for side hustle ideas or other ideas on how to make extra money working at home, I recommend you to read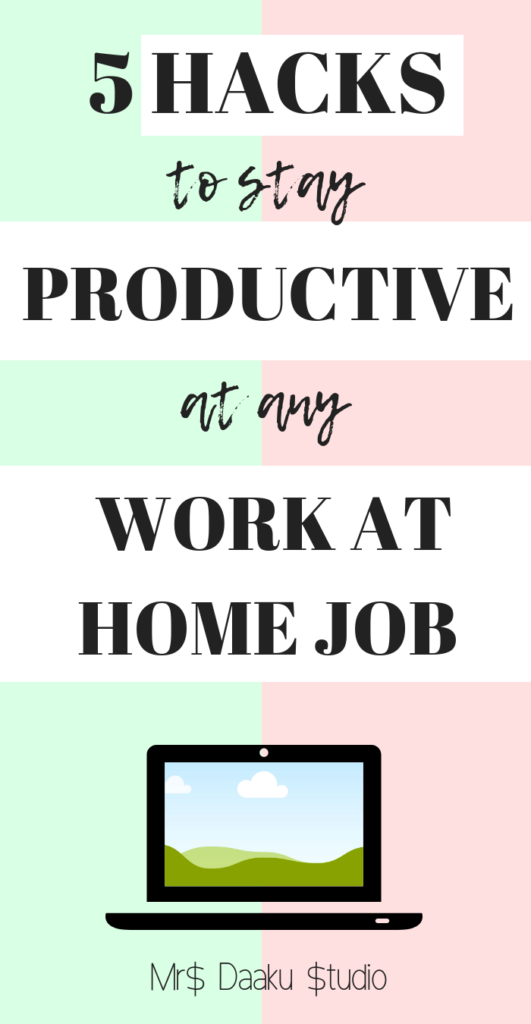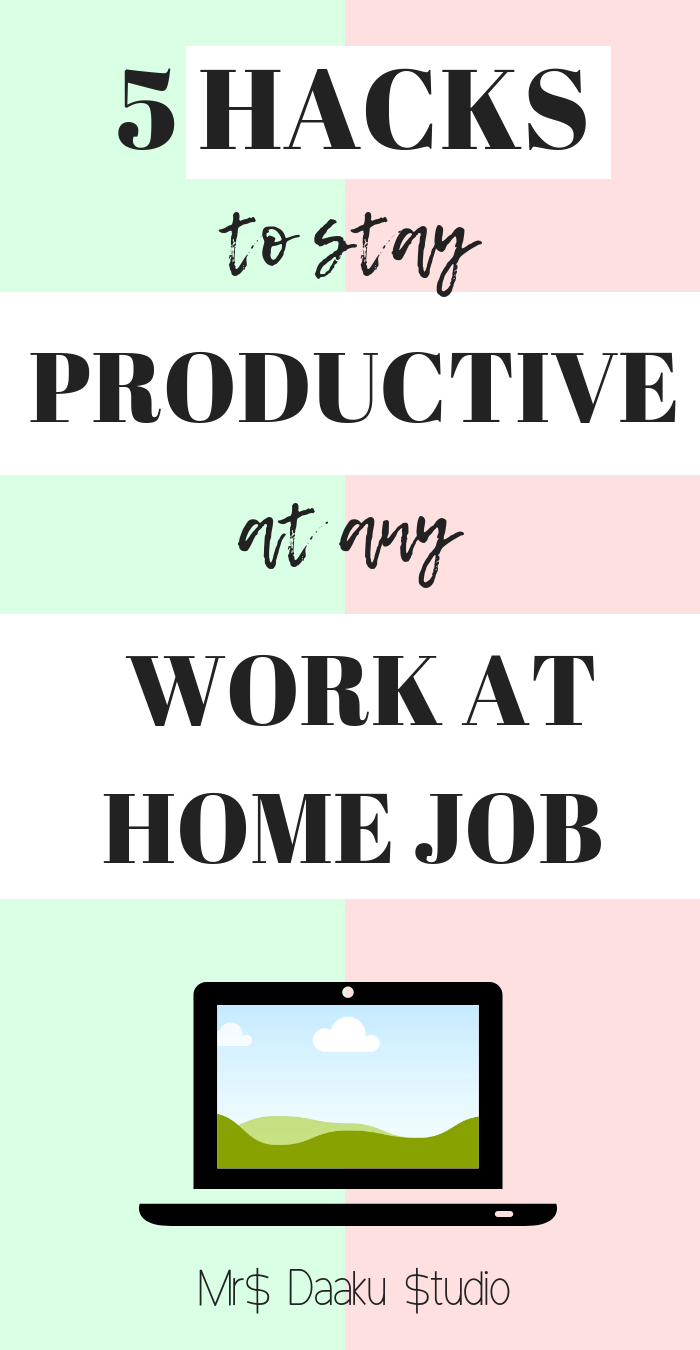 3. Set up a schedule
In work at home jobs, you get the benefit of setting up YOUR own schedule.
You are the ONLY person who knows when you need breaks and is responsible for your time management. Take into consideration all the errands you have run and put them on your calendar beforehand. This will help you finish work on time each day because you know exactly how much time you have on hand.
You can use Google calendar to set up your timetable or go the traditional route – buy a diary.
This video will walk you through using the new Google calendar
4. Pick a Work Space
One of the said benefits of work at home is that you can do your work anywhere, be it in your bedroom, kitchen table or dining room.
But, it is always better to designate a workspace in your house. This will help you to switch on the work mode as soon as you are there. Carrying your laptop to every corner of your house can spoil your personal life and (maybe) irritate others who live with you in the family.
5. Work at Home Need Not Be Home Alone!
One of the biggest disadvantages of work at home is the fact that you do not get a chance to go outside and meet new people.
But, come on, this disadvantage can be turned around easily! Work at home doesn't necessarily mean working from 'home'.
Visit a library in your neighborhood, check out the new coffee shop, get a shared office space or go on a work-cation. You have so many options!
6. Log Off Your Social Media Accounts
This can be the hardest thing to do, given how addicted all of us are with our social media accounts. We keep getting distracted by notifications. It not only affects the quality of work, it also reduces your productivity.
You know what needs to be done – stay away from the temptation. One way out is to log out from all your accounts and do not use the "save password" feature on your browser.
This will help you concentrate on the work and control the way you subconsciously click on the social media icons.
But, how?
By using this productivity extension for Google Chrome which will help you stay focused and block the pages for certain hours.
Over to you –
What has been (or, think can be) your biggest challenge working from home? Let's talk about it
Pin me!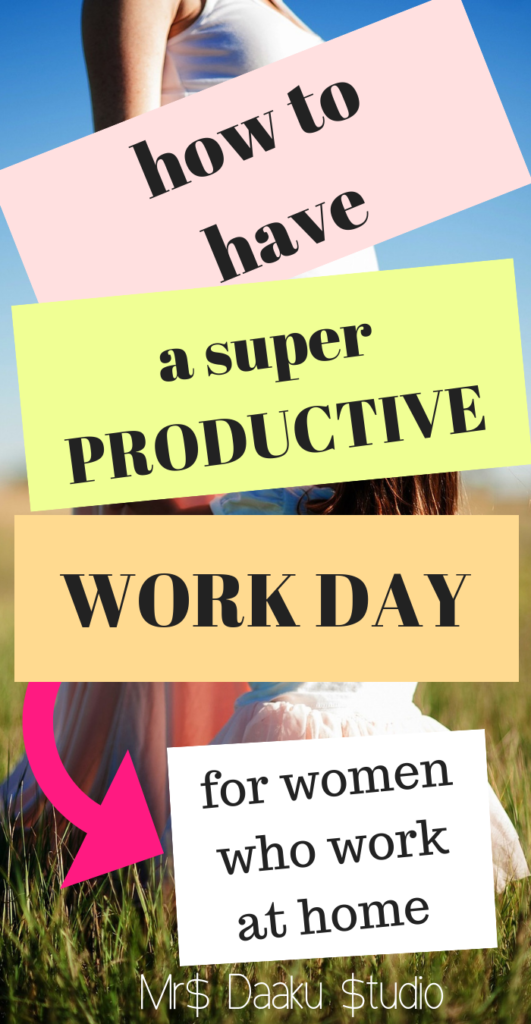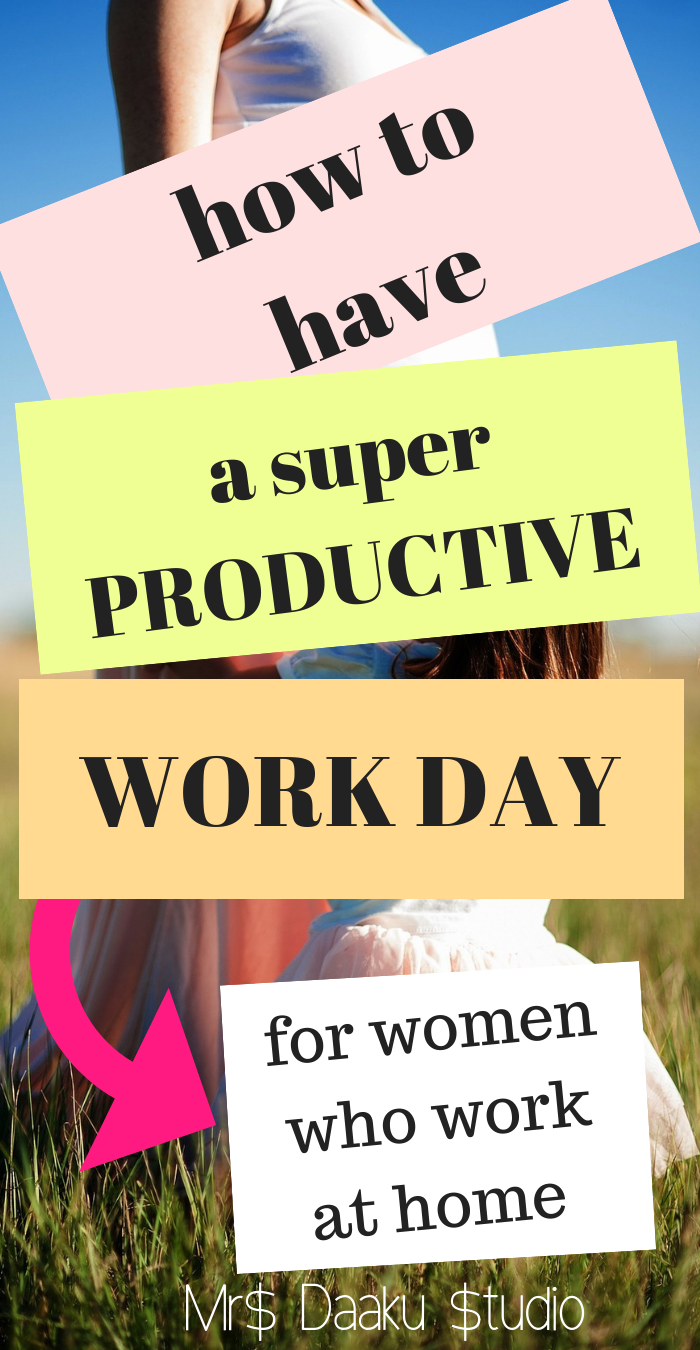 Guest Blogger Author Bio:
Eivine Renny is a creative content writer with an undying passion for writing. You can visit her blog here. She is a BTech Civil Engineering graduate and MBA postgraduate who chose to tread outside the boundaries of her engineering field to pick her passion for writing above all! An avid reader, writer, blogger, multitasker, and mom of two kids aged 5 and 2!