Do you know make extra money on the weekends? I would love to.
Are you wondering how can I make money right now? I have answer to your question.
It can help cover expenses, pay off debt, contribute to an emergency or savings fund or buying presents for Christmas.
Whatever you like, extra money is always great. Who denies extra money anyway?
So, welcome guys,
I am Chhavi, owner of Mrs Daaku Studio, a blog where we talk all about working from home and finding remote jobs.
If you haven't already, hit the bell icon and subscribe to the channel.
In todays video, we will be talking about weekend jobs to help you earn extra money.
These are the kind of jobs that can help you make money fast (not replace full time income. We will talk about those in the upcoming videos)
Note – This post may contain affiliate links. Please read disclosure policy
— QUICK MONEY IDEAS —
Want to make money quickly? Here are a few platforms to earn up to $25 – $50 in a few minutes!
PineCone Research: Earn $3 – $5 per each survey guaranteed .Sign up now
Take Surveys
This is one of the easiest and relaxing ways to make money on the weekends.
It is certainly not a "job" it is a legitimate way of making upto $100 per survey
A lot of people do not understand the logic behind getting paid for surveys and think they scams (which they are not)
A lot of survey companies are totally legitimate options.
See, brands and business need consumer input to improve their products or launch new ones. For this purpose, they collaborate with these survey companies to get the data.
It is a win – win situation. They get data and you get paid.
The best survey companies to be with are
Subscribe to the Youtube channel and get weekly job leads
In Swagbucks, all you have to do is watch a few videos, answer questions, and play games and with Neilsen apps – all you have to do is install it and browse normally.
Deliver Stuff
People chill on the weekends and that is the best time to take up delivery jobs. It is definitely on the rise and an easy way to make money.
There are many apps that can quickly get you started with this. A few recommended ones are –
Rent Your Car
If you are not using your car that often, you can rent your car for money.
This is a great option for lazy people. you can laze around and still be able to make money on the weekend.
You can give your car for rent using Turo and GetAround. It is one of the most simple way to make passive income.
Not only do you get to decide the rental value, but you also get insurance cover – so – there is absolutely nothing to worry.
Walk dog
If you are pet lover, You can sign up for pet sitting or dog walking.
Rover is a pet walking and sitting platform that is always looking for qualified dog sitters across the United States.
You can earn anywhere between $10-30 for a 30 minute walk.
There you go. These are some of the quick ways to make money on the side. If you are looking for more ideas, check out the following posts
16+ apps that pay you to walk: Ready to get paid to walk?
How to sell old clothes for money? – A beginners guide!
20+ best weekend jobs from home – Earn $1000+ monthly!
How to make quick money in one day (Earn $100 quickly!)
Get free money right now in 2019? (#2 is SO fast and easy!)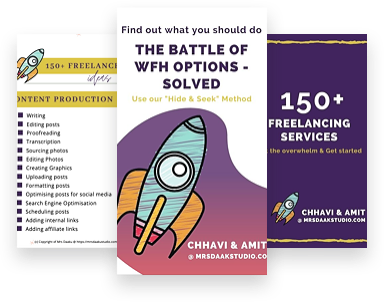 Actionable tips
Join my Facebook community and post your questions, wins and get the support
Resources that can help you with learning new skills and make money online:
Skillshare – Skillshare is my go-to place to learn a new skill without having to splurge hundreds of dollars. It is an online learning community where you can explore thousands of classes in design, photography, business, and more. You can get started with a free trial using my link and get access to hundreds of courses.
How to find and pitch clients your freelance services– Are you tired of looking for clients on Facebook groups and job boards? Did you land clients but they offered you peanuts? Well, the only thing you are missing in the picture is to learn how to find and pitch clients your services directly. Using the methods in the book, I was able to make $900 in the first month of freelancing and it has only grown from there. Check it out.
Become a work at home mom– A FREE training session that comes along with a workbook and guides you through the entire freelancing journey. Not only it tells you what is freelancing, but it also tells you the various option and how to go about establishing one (without any INVESTMENT cost).
FlexJobs If you are a freelancer, you should sign up with Flexjobs. It will help you go through great flexible job listings from legitimate employers quickly, easily, and safely. Every single job on FlexJobs is hand-screened for legitimacy, with no ads or scams mixed in, and every single job offers work flexibility such as telecommuting, freelance, part-time or other flexible options.