Pinecone research review
What is Pinecone Research?
How much money can you make with Pinecone Research survey?
What is Pinecone Research sign up process?
Are you looking for legitimate Pinecone Research review?
Look, taking a survey is one of the simplest and easiest ways to make cash on the side (even more on the holiday).
Well, you will not become wealthy or rich over night but paid surveys are a great way to make money in your spare time.
However, a lot of survey sites are a waste of time or not legitimate at all. So, you need to be careful about who you choose to work with.
In this post, we will talk about one of the most prominent survey companies there is – Pinecone Research. So let's start with out Pinecone Research review.
Note – This post may contain affiliate links and sponsored listings. Please read disclosure policy.
Sign up with Pinecone Research and grab the $5 bonus
If you are looking for other survey ideas, check this out
Want to make money quickly? Here are a few platforms to earn up to $25 – $50 in a few minutes!
I. What is Pinecone Research?
Pinecone Research are a survey and product testing platform and one of the rare ones which pay you high and on time.
Once you become a member with Pinecone Research, you will be called a "panelist" and they will start sending you surveys via email and products to test.
Surveys with Pinecone Research pay anywhere from $2-5 and products test can pay up to $6.
They are not trying to scam you and are totally legitimate way to make extra cash for the holidays (or anything)
After all, who does not like extra money with little to no effort?
All that said, Pinecone Research is a difficult company to join. They are invite-only and choose you based on a few factors like demographic their client need to test the product or answer the question.
But, once they do, they send you surveys you qualify for and once you answer, you will be paid quick and fast.
Sign up with Pinecone Research and grab the $5 bonus
II. How does Pinecone research works?
As I told you, you will need an invite to sign up with Pinecone Research.
Once you have it, you can fill out the online questionnaire for them to determine your eligibility.
It is best to stay truthful about all the details because they are constantly looking for different demographic and lying would land you in a soup.
If you match the criterion, you will be accepted on their panel. Once accepted, they will start sending you emails about surveys you can take and products you can test.
The surveys or the product testing requests will be on variety of topics depending on the clients need.
You will earn points for each survey that you complete in total. The points can then be redeemed for gift cards or real cash.
If you are looking to make a full time income while working at home, grab these freelancing resources and start out your home based business…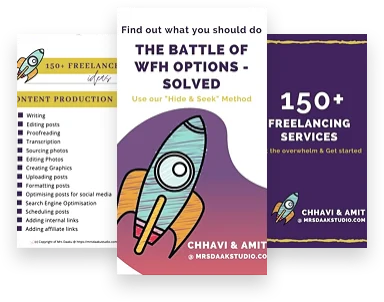 III. What is Pinecone Research sign up process?
As I said before, Pinecone Research does not have a normal sign up process. It is strictly invite only.
Once you receive an invite, you can go ahead with the sign up.
IV. How to make money with Pinecone Research?
With Pinecone Research, you can make money in two ways –
Answer Surveys
Product Testing
With each survey that you take with Pinecone Research, you will earn 300 points which is $3 per survey.
TAKING SURVEYS
Sign up with Pinecone Research and grab the $5 bonus
The best and the easiest way to make money with Pinecone Research is taking surveys. They can take anywhere between 15-20 minutes of your time (sometimes lesser, sometimes more)
The topics will vary according to their customers and they will tell you what it covers prior to starting the survey.
The more surveys that you take with Pinecone Research, the more opportunities you will get to maximise your earnings.
PRODUCT TESTING
Another way to make money online with Pinecone research is by testing products – physical products, online products, food etc that they send you.
The best part is that the product is NOT yet released in the market. So, you get to be amongst the first users of it.
If you get a product to test, you will receive payment for your time to test the product along with $3 per survey.
When you sign up with them and get an opportunity to test a product, I want you to pounce on it and grab it.
Besides all this, Pinecone Research also has sweepstakes. They have two prise drawings to earn extra cash.
Those are:
$500 bi-weekly drawings
$4,500 quarterly drawings
You get one entry for each survey that you complete. That means, the more surveys you complete, the more chances you have to win the sweepstakes at Pinecone Research
Sign up right now and get started
V. How to get paid from Pinecone Research?
I can understand if you are concerned about the legitimacy of paid surveys, but you have nothing to worry with Pinecone Research.
As mentioned previously, each survey that you complete on the platform will earn you 300 points or $3.
You will receive payment from Pinecone Research in the following ways:
Check
Paypal
Gift cards from various retailers
Once you have completed the first survey, Pinecone Research will mail you $3 check. This is one and the only time they require the payout to be made via a check.
From next time onwards, you can redeem the points for gift cards or Paypal cash.
There is no minimum balance for redeeming the points. Paypal and digital gift cards are the quickest payout option with payout taking place the business day after survey completion.
Checks take three to five days to process, then are mailed.
VI. Pros of working with Pinecone research
It is important for this Pinecone Research review to cover pros and cons of working for this company.
It is free of cost. There is absolutely no fee to sign up with them.
All the surveys are prequalified. That means, Pinecone research sends you a survey request or a product testing request only if you are eligible for it. You do not have to waste time answering demographic questions for 5 minutes only to realise you are not eligible for the survey – which happens with a lot of other survey companies. This also means that you will receive fewer emails from Pinecone Research but if you take them, they are sure ways to make some money.
Pinecone Research is run by New York based Research company named Nielsen. They are accredited by BBB and are 100% legit. That means, if you are wondering if Pinecone Research is a scam – it is NOT a SCAM.
Pinecone Research pays well – They will pay you at least $3 per survey as you start out but if you stay longer with them, you are bound to make more. They cap it at $5 but earning that for spending a few minutes answering some questions is great way to make money online fast.
You will be paid on time – Pinecone Research pays you with 48 hours. All the payments are made via Paypal, cheque or pre-credited visa card. If you want a smooth experience, just sign up with Paypal. You will be surprised how many survey companies delay payments!
If you are not interested in getting cash, you can choose from a wide range of gift cards – Amazon gift cards, Starbucks gift cards, movie vouchers, iTunes, Walmart, Home Depot, restaurant gift cards, etc
No minimum balance – You can redeem when you want and do not have to wait to reach to a particular threshold. If you have points, you have cash or gift cards.
Sweepstakes – Pinecone Research has a lucky draw twice a week for $500 and quarterly for $4500. When you complete a survey, you are entered into the sweepstake by default. The more surveys you take and complete, the more chances you have to win the sweepstake.
Privacy and safety – Pinecone Research is careful about your data and it is never revealed to a third party. You can have the peace of mind that your personal information will not be made public and are scrubbed before shared with anyone else.
Sign up with Pinecone Research and grab the $5 bonus
VII. Cons of working with Pinecone research
While there are absolutely great benefits of working with them, Pinecone Research do have some cons.
No mobile app – Pinecone Research does not have any mobile app yet. That means, you have to take the surveys on your desktop or laptop. It is a bummer if you were thinking of making cash while travelling, commuting or watching TV
Geographically specific – If you want to take surveys for Pinecone Research, you will need to be based in United States, Canada, UK, or Germany
VIII. Frequently Asked Questions
How much can you make from Pinecone Research?
On an average, you should receive 1-2 surveys in a week that will take you around 10 -15 minutes to complete.
Each of these surveys will pay you approx. 300 points ($3). You can easily earn $12 – 18 per hour completely surveys with Pinecone Research.
You will be able to make money through 3 opportunities with Pinecone Research:
Surveys: $3 per survey that take roughly 10-15 minutes ($12 – $15 per hour)
Product Testing: $6 per product tested and you keep the good or service
Sweepstakes: $500 bi-weekly draw and $4,500 quarterly draw
Who owns Pinecone Research?
Pinecone Research is owned by one of the most known market research company Nielsen (New York).
How do you become a member of Pinecone Research?
To join Pinecone Research, just click on my invite link and sign up the form.
How long do pinecone surveys take?
15 – 20 minutes at max.
Is PineCone Research legitimate?
Yes, Pinecone Research is completely legitimate.
In what way do Pinecone Research pay you for surveys?
The three options for payment once you're ready to cash in are:
PayPal: sent direct to your account within 3-5 business days
Cheque: mailed to your address in 10-14 business days
Gift Cards: cash out for gift card to Amazon and other retailers
Sign up with Pinecone Research and grab the $5 bonus
IX. Will I Get Rich With Pinecone Research?
Unfortunately, you will not be getting rich using Pinecone Research.
They do not send out too many emails with surveys and $3 per survey is not going to make a bucket load of money.
That said, if you make completing surveys your everyday routine, you can definitely earn some extra cash.
You can take out 10 minutes during lunch break or dinner or when you are watching some TV to take a survey.
The money that you earn can be put towards an emergency fund, student loans or investments.
X. Are There Similar Paid Online Survey Sites To Join?
You are lucky, my friend.
Pinecone Research is not the only one survey site available to you. There are other legit platforms to help you generate rewards and cash online.
You can find the list of the best survey sites that pay $100 per survey here.
For quick reference, here are the best ones –
InboxDollars – $5 Free Bonus: Inbox Dollars is a survey site that offers free cash rewards for watching TV, taking surveys, or making online purchases. Sign up with InboxDollars (UK) or Inbox Dollars (US) and get a free $5 bonus offer
Survey Junkie – Survey Junkie is one of the most popular, reliable and highest rated free survey websites. They will send you a lot of surveys so the chances of making decent amount of money online is highly possible. Once you have enough points, you can get paid via PayPal or gift cards. Sign up with Survey Junkie today.
Vindale Research – Vindale research is a popular survey website that pays upto $50 per survey. Sign up here. You can sign up with Vindale Research
XI. Conclusion on Pinecone Research sign up and review
If you want to start making money with surveys, then Pinecone Research is a great place to begin.
You can set up an account using my invite link and get started in no time. If you are eligible, you will start getting survey in no time.
If you start liking it or have some more time to take surveys, then you can simply signed up with the other survey sites.
More surveys would definitely mean more money in your hands.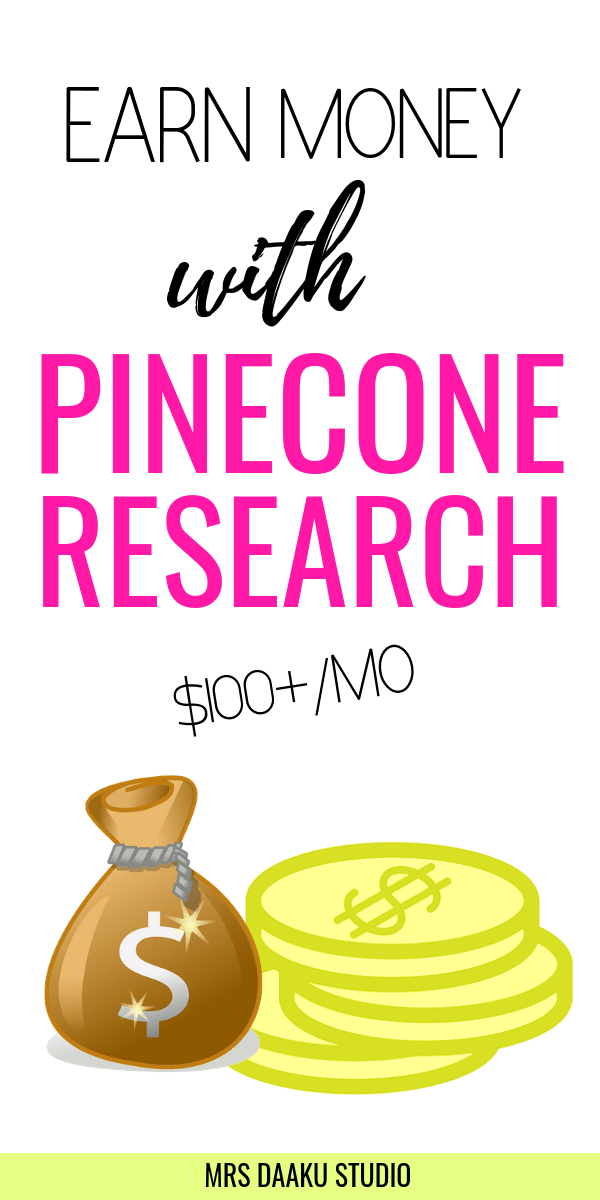 Actionable tips
Join my Facebook community and post your questions, wins and get the support
Resources that can help you with learning new skills and make money online:
Skillshare – Skillshare is my go-to place to learn a new skill without having to splurge hundreds of dollars. It is an online learning community where you can explore thousands of classes in design, photography, business, and more. You can get started with a free trial using my link and get access to hundreds of courses.
Become a work at home mom– A FREE training session that comes along with a workbook and guides you through the entire freelancing journey. Not only it tells you what is freelancing, but it also tells you the various option and how to go about establishing one (without any INVESTMENT cost)
Pinecone Research sign up process and review