Text Chat Operator Jobs From Home
So you are looking for legit text chat operator jobs from home? That's great.
An online text chat operator job from home can be an excellent option for you even if you don't have a quiet workspace or don't want to talk on the phone (basically, if you're looking for an introvert job).
….Most of these jobs are work from home customer service jobs or chat jobs where you help customers through a chat-based system or email based system.
You can skip long commutes to work, wear comfy gym clothes all day long and spend more time with your family.
and, guess what, the pay is great too.
According to US Bureau of Labor Statistics, the average pay for customer service representatives is $17.23 an hour which is good money.
In this post, we will go over
What are text chat operator jobs from home
How much do these text chat operator or email chat jobs pay per hour
Companies with whom you can find text chat operator jobs from home
and, other frequently asked questions about customer service jobs.
Read on as we tell you more about how to find an online text chat operator job from home
Note – This post may contain affiliate links and sponsored listings. Please read disclosure policy.
Want to make money quickly? Here are a few platforms to earn up to $25 – $50 in a few minutes!
Freecash: Get your own free account, complete small tasks, start collecting coins and cash them out. They're giving out $500 a day & over $2500+ to their top users. Sign up here.

PineCone Research: Earn $3 – $5 per each survey guaranteed .Sign up now
Text Chat Operator Jobs from Home – What are they?
Text chat operator jobs are basically non-phone work from home jobs that requires you to communicate through online text, chat or email only.
So, as the name suggests, an online text chat operator provides customer service via
phone text-based chat discussions,
emails, or
online chat
We will go over the companies that have text chat operator jobs from home, post which, we will go over frequently asked questions that should clarify all doubts for you.
Let's get started and talk about text chat operator jobs from home.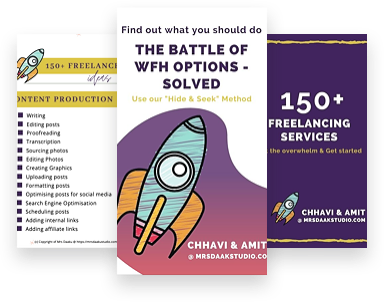 28 Companies that offer online chat operator jobs from home
Let's talk about the companies that hire for text chat operator jobs from home.
1. Apple At-Home Advisor customer care jobs
Apple has several technical support and customer support roles to offer.
These are called Apple's At Home Advisor. You can be a part of this team while you work from home through this job.
Apple's At Home Advisor position is a part of Apple Support, the group that provides customer service, technical support, and troubleshooting to all Apple customers through phone, chat, or email.
You are responsible for answering customer's questions about Apple products, services, and accessories, including both software and hardware.
As an Apple employee, you will receive a robust benefits package, including product discounts and paid time away.
If you get hired, you will be provided an iMac and headset to be used exclusively for your Advisor work.
You will also be given nine-weeks of training, which will be delivered through a virtual, online program led by a live instructor.
2. Arise live chat operator jobs from home
Arise is a virtual solutions company that connects world-class brands with service partners who provide customer, sales, and technical support services from their homes.
You can find a lot of independent live chat operator jobs from home with Arise.
As an independent chat agent with them, you will provide real-time support (i.e. live chat) and troubleshooting to customers.
You will be required to work for a variety of companies that hire Arise. As an independent Service Partner, you have the flexibility of creating your schedule so that you can spend more time with your family.
With Arise, you are your own boss. You are neither the employee of Arise, not are you the employee of the client(s) you provide customer care service to.
You will find various types of customer service positions on Arise at all times and you are paid depending on the number of hours you work.
3. Best Buy text chat operator jobs
Best Buy is a well-known multinational entertainment and technology retailer.
This company hires client service, customer support agents and text chat operators to troubleshoot customer issues via phone, email and chat.
As a service agent, you should be comfortable connecting to customers via phone or chat.
The issues can include technical problems, issues with item delivery, or queries about finding the local store.
As a customer service agent with Best Buy, you should be willing to work a flexible schedule, including evenings and weekends. They prefer to hire agents who have previous experience in working with consumer electronics.
They pay around $11 to $12 per hour.
4. Flexjobs to find text chat operator jobs from home
If you prefer to find clients on your own, you can design a work schedule that suits you.
Freelance job sites like Flexjobs offer a whole list of remote and flexible jobs for you to choose from.
Flexjobs also provides other resources like checklists, resume reviews, and video introductions that can help you in your job search.
It is best place to find text chat operator jobs from home.
5. Automattic online chat operator jobs
Automattic is not your typical company; they get support work from across the globe.
They have over 1,250 Automatticians in 77 counties, speaking 93 different languages.
To be hired by Automattic, you first have to go through a 90-minute text interview.
Once that is done and you are selected, you will do one project on trial basis and you'll be hired depending on the performance.
The pay is competitive, and you get several benefits like career coaching and life insurance.
6. Concentrix text chat operator jobs from home
Concentrix specializes in technical support and sales support roles. They are hiring for customer support roles in 35 states currently.
To work with Concentrix, you need a computer, an internet connection, and a secure workspace. You will also be provided with free in-person and online training.
You will be evaluated after the training to make sure you are ready to work.
The pay at Concentrix starts at $10 per hour and you are paid every two weeks. Besides that, you also get bonuses like incentive pay, medical benefits and paid holidays.
7. GitHub live chat operator jobs
GitHub is a code hosting platform for version control and collaboration. It lets people work together on projects from anywhere.
Most of the chat operator jobs with GitHub are for technical support. The job would basically involve supporting customers and dealing with the queries related to GitHub Actions, GitHub Packages, and GitHub's ecosystem.
But, your work does not end there. You may also be required to track bugs, errors and problems in order to improve troubleshooting documents.
8. OutPLEX customer service jobs
OutPLEX offers outsourcing services for customer support functions like live chat and text support.
Although OutPLEX has locations in the US and Dominican Republic, it provides work from home jobs only to US citizens.
As a sales chat agent or customer sales representative, you will solve customer issues through email or phone.
You need to be able to type a minimum of 30 to 50 words per minute and have excellent communication, grammar, and spelling skills.
9. The Chat Shop for text chat operator jobs
The Chat Shop is a UK company that offers live chat support to many companies around the world.
To apply for a job here, you need to be a native English speaker, have a typing speed of around 80 words per minute, and be able to work 35 to 40 hours per week.
You can earn around $10 per hour at The Chat Shop. You will also receive paid.
Currently, they're only hiring in Florida, Texas, Georgia, and Tennessee.
10. SiteStaff Chat for live chat operator jobs
SiteStaff Chat, as the name suggests, hires live chatting staff for small businesses.
For SiteStaff, you should at least have a minimum of 65 words per minute and have good English language skills.
As a text chat operator job with them, you should have good problem solving skills and ability to handle multiple conversations at time.
The pay is decent and you get benefits like training, weekly bonuses, increasing residual commissions, and opportunities for growth.
11. PrestoExperts for customer support jobs online
PrestoExperts is a multi-purpose freelance platform, where you can offer your customer support services to clients.
You can start by registering yourself and then clients can start approaching you for hire.
With PrestoExperts, you can work on your schedule.
12. OkCupid online chat operator jobs
OkCupid is a US-based, internationally operating online dating and friendship app.
This app has approximately 150,000 users online at any given minute. This means a lot of conversations and a lot of questions for the customer service team.
This company works with customer support executives who can work from their own homes, though these positions are not always available.
13. Zapier text chat operator jobs
Zapier is a global remote company that allows end-users to integrate the web applications they use.
It is an automation platform that supports thousands of the most popular apps, like Google Sheets, Slack, Todoist, Trello, and Airtable.
There are multiple support jobs available spread across 17 times zones and 24 countries on Zapier.
You need excellent interpersonal skills and a stable internet connection to qualify for a job here.
14. Knack text chat operator jobs
Knack is a web application platform that makes it easy for anyone to build highly customized, widely distributed, data-driven web applications.
Knack is a 100% remote company where each Knackster is free to work wherever they are happiest.
They have support jobs as well as text chap operator jobs in engineering and marketing. They are continually looking for new members who are enthusiastic and dedicated.
The benefits of working here include paid vacations, healthcare, and learning and professional development.
15. ModSquad customer support jobs from home
ModSquad provides on-demand customer support, content moderation, social media, and community management services globally.
You can get a live chat operator job from home with them.
As a Mod, you can work from any location with secure high-speed internet access.
You have the flexibility to choose the projects based on your passion and schedule when you want to deliver.
You can work as a brand representative or in-service account management.
16. Uber live chat operator jobs
Uber, a famous ride-hailing company, hires Community Support Representatives across the world to solve the problems of the customers through phone, chat, or email.
As a community support representative, you should be able to handle a number of queries and be willing to work at least 40 hours in a week.
You are expected to work evening or weekend shifts if the support demand is high.
Uber prefers to hire people with a Bachelor's degree in Business, Communications, English, or Journalism, but it isn't compulsory.
Uber Community Support jobs are currently full-time office-based jobs, not work-from-home roles.
Pay starts at $10 and three-day training is provided before you start work
17. Support.com live chat operator jobs
Support.com provides tech support via phone and chat.
Since this company is more focused on technology, you need to have experience troubleshooting Mac, iOS, Android, or Windows devices to apply here.
The perks of working here include paid training, tuition reimbursement, health insurance, and paid time off.
You are also provided a content library to improve your tech support skills.
The pay starts at $11 per hour, and you will be provided training before you start any work. There will be a background check on your before they hire.
18. Buffer text chat operator jobs
Buffer is a publishing, analytics, and engagement platform that helps customers to build brand awareness on social media.
The core team of Buffer has 85 people, living and working in 15 countries around the world.
Your work here will include managing the Buffer accounts of customers and supporting them throughout. A few customer specialist positions and text chat operator jobs are also available with Buffer at times.
In addition to the base payment, you will also be offered attractive perks for completing different tasks.
19. Fancy hands customer care jobs
Fancy Hands is a personal assistant service. Their core work is tech support.
When you sign up to be a Fancy Hands virtual assistant, you can do several different jobs like live chat support, email support, data entry, scheduling appointments, tracking prices, etc.
Each task pays between $3 and $7, and this may increase as you gain experience.
20. Ginger.io live chat operator jobs
Ginger.io aims to reinvent mental health care by coupling data science and virtual delivery to provide immediate and personal support to anyone.
You can apply for technical support positions or clinical positions here.
Depending on the position, you need a medical or counseling background and certified qualifications to apply here.
21. LivePerson live support customer jobs
LivePerson provides customer support to various countries. They represent many large companies in different niches.
You can apply for live support, chat support, or email support job here.
You may even communicate through text messages or Facebook Messenger.
LivePerson also provides opportunities that require expertise beyond customer service duties.
If you work as a client partner here, you will work closely with the customer's executive team and work remotely to drive continuous improvements.
22. Kelly Connect online chat jobs
Kelly Connect provides customer service jobs in the field of engineering, science, office, light industrials, and education.
They have multiple job opportunities available that allow you to work from the comfort of your home.
To work in customer support, you at least need a high school diploma and some prior experience in the field.
The pay starts at $15 per hour. Besides that, you also get a $500 bonus on completing your training.
23. Capital Typing text chat operator jobs from home
Capital Typing is an outsourcing company that provides virtual office support services.
The jobs available here include data transcription, language translation, data entry, and market research work.
Live chat support and email support jobs are also available here.
The hiring procedure includes a skype interview. You may also be asked to complete a small task before you are hired.
24. Operator online chat jobs from home
Operator is an online shop that offers a range of products from fashionable items to home décor items.
When you work as a customer support person here, you will recommend products to the customers depending on their demand and make the experience seamless.
As a support agent with Operator, you can earn around $10 per hour. You can also earn some commissions if the customer buys the product that you recommended to them.
You should be able to work 20 hours a week with at at least 4 to 8 hours a day.
If your application is selected, you will be sent a skill test based on which they decide whether or not you are suitable for the job.
25. Live World online chat and messaging jobs
Live World hires both part-time and full-time customer support agents. Your job here will include responding to customers' social media posts, responding to customer questions through online chat or messaging apps.
To work here, you must be well-versed in the social media world. You should be fluent in the language you are supporting and English.
You should have excellent spelling, grammar, and punctuation skills. You'll also need to commit to working for specific blocks of time in a quiet location.
26. GearLaunch text chat operator jobs from home
GearLaunch is an e-commerce platform that provides everything needed to sell on-demand products, From production to fulfillment to customer service, GearLaunch makes e-commerce simple for its customers.
This company is looking for customer support agents to help their customers with general queries.
To work here, you need good communication skills, an internet connection, and a computer.
27. Needle online chat jobs from home
Needle is an innovative, live chat solution for e-commerce stores and online sales.
It finds the most passionate and knowledgeable brand advocates and connects them with customers on e-commerce websites.
You can join the Needle as a brand advocate and represent the brand that you like the most.
You can choose the hours you want to work and are paid on a per chat basis.
When you drum up business for your brand, you will also earn products and rewards from the brand that you represent.
The initial application process takes 30 minutes. It can take up to two days to review your profile information.
28. Sedgwick live chat operator jobs from home
Sedgwick is a claims management service company that services customers all over the world.
You can work as a support agent for Sedgwick if you are comfortable handling insurance and compensation claims.
Though many of their customer support positions require you to commute, the company does make an exception, where it is possible.
29. Freelance job sites for text chat jobs from home
If you want to work independently and are willing to search for your clients on your own, you can search for text chat operator jobs on freelance job sites.
Websites like Fiverr, Upwork, Freelancer, and Flexjobs have plenty of opportunities on offer.
You can plan a schedule that works for you and set your prices independently.
Text Chat Operator Jobs from Home – FAQs
How much does a text chat operator job from home pay?
As a text chat operator from home, you can earn between $10 and $ 20 an hour.
For an entry level-position without experience, you can earn $10 per hour.
While many text chat jobs don't need any previous experience, some jobs may need people with legal, language, or technical background.
People with this kind of experience are generally paid higher than others as a text chat operator.
What are the basic requirements to get text chat operator jobs from home?
Just like any work from home job, the basic requirement to grab any text chat operator jobs from home are
Stable and fast internet connection to avoid any disconnect or problem while talking to a customer


A laptop or a computer
What skills do you need to become a text chat operator?
Ability to communicate: The most important skill that you should have is the ability to communicate professionally using proper grammar, spelling, and punctuation.


Industry based knowledge and skills: While most companies don't have any specific requirements, a few do. Some of these jobs may need you to have prior knowledge of the business you are supporting.

But, the good new is – a lot of them provide free training before you begin working.


Ability to multi task: You should also be able to multitask as you will often have multiple conversations going on at once.


Deal with a fast faced environment: To become a successful text chat operator from home, you should be able to deal with a fast-paced environment.


Good typing speed: You should also have a decent typing speed
What else do you need to work as a chat operator?
To get a text chat operator jobs from home, you should have excellent typing skills, a stable high-speed internet connection, and a computer.
If your job requires you to take calls, you also need headphones and quiet surroundings.
Writing high-quality chat is not as easy as it looks.
You need to brush up on certain skills. These include –
1. Though your customer will provide you templates to answer the questions, you should be able to switch to free text if the follow-up query demands that.

2. Customers are often not able to write clearly, and the question may be confusing. You should be able to discern what the customer is asking and answer accordingly.

3. As a customer service agent, you are representing the company that has hired you. You should be able to sound like the brand.

4. Always signal to the customer that he needs to wait when you are looking for information he has asked for.

5. Ask probing questions to your customers to help identify what they want.

6. When confronted by a rude, angry, or stressed customer, you should be able to convey sympathy and help diffuse the situation.

7. Instead of using a generic closing statement like 'Thanks for chatting with us today,' you should use a more specific closing statement like 'I am sorry about the problem that you faced with the website today.'
Final thoughts on live chat operator jobs from home
Companies in all industries require customer support agents. While many of these positions do not require prior experience, a few require technical, medical, or legal background.
Both part-time and full-time jobs are available for text chat operators.
You need to be able to multitask as a customer support agent as you will often be rated according to how many requests you are able to fulfill during your shift.
So, go on and apply for whichever of these jobs fits your schedule and experience. All the best!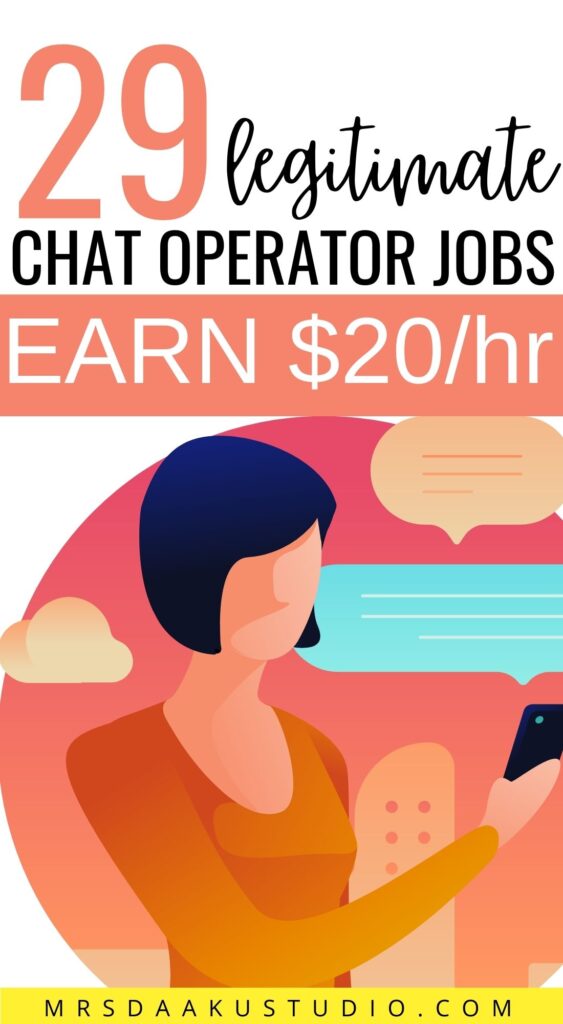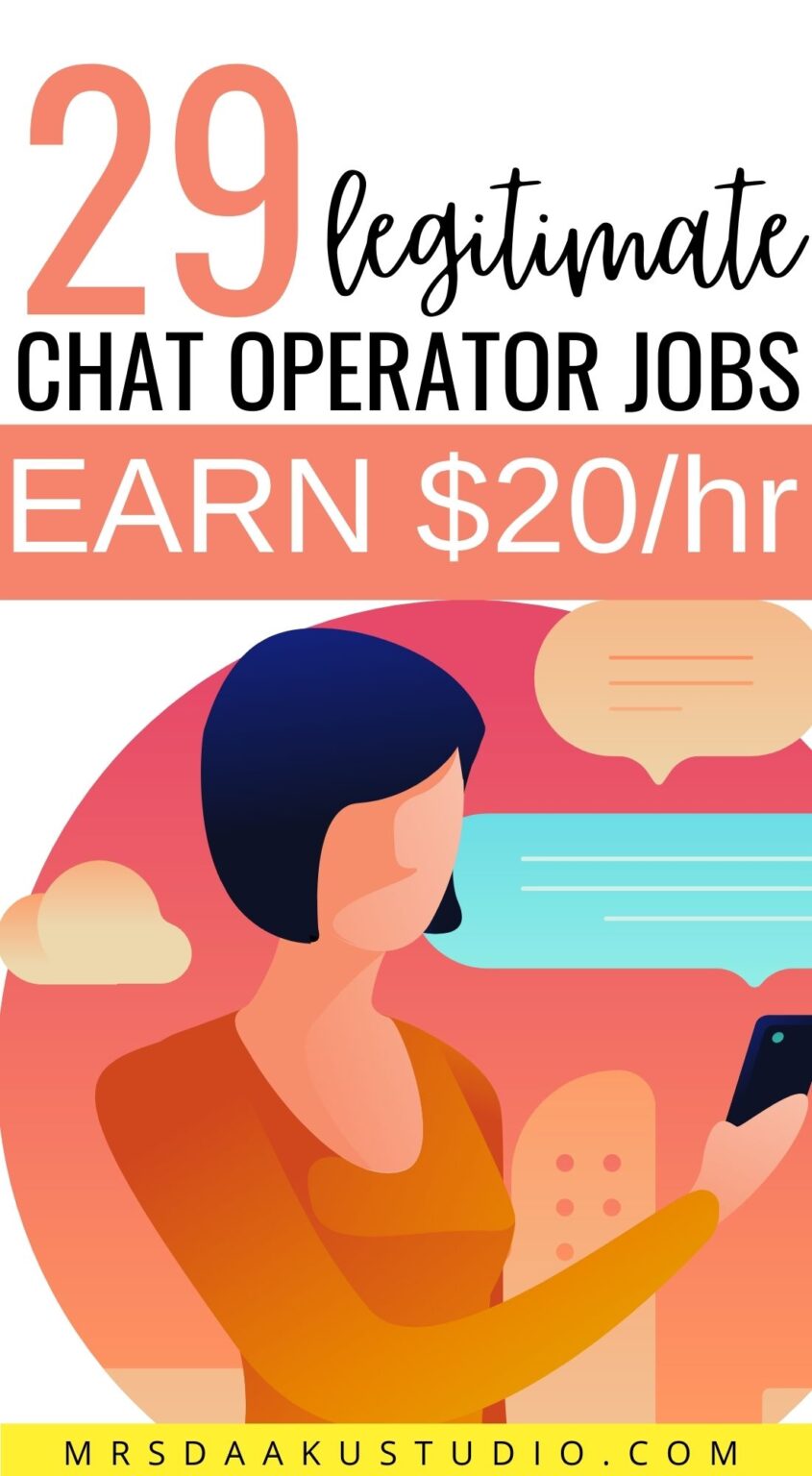 Work From Home Chat Jobs