A lot of people ask me about the "places to visit in India", the "tourist places in India" and what should they include in the "travel itinerary". Guess, what? I live in India and I do not have a straight forward answer to this question. Yes, you read it absolutely right. I do not have a concrete answer to this. So, I can totally understand the confusions faced by others.
India is an extremely diverse country, and offers you a variety of destinations. It can get overwhelming to settle on an itinerary.
[bctt tweet="India is full of interesting stories and places. Read here to know a potential itinerary" username="mrs_daaku"]
Driven by this confusion around places to visit in India, I decided to do a series on the potential itineraries. I believe this can (most certainly!) help you plan your own itinerary. I am not going in too much detail of what to visit in a city but I will definitely link it to other blogposts and websites that can help you understand the location better. However, I will broadly cover what the city can offer. If you want detailed assistance on planning an itinerary, read about the travel planning services here.
For the purpose of this post, I will be taking January as an example.
Jan 1: You should land at the New Delhi airport, preferably early morning. It is well connected from every corner of the globe so the tickets should not be expensive (as compared to landing to other cities in India). Now that you have travelled for such a long time (assuming!), you must be jet lagged (or tired at least) – so take some rest. You can roam around in the evening and taste some Indian delicacies.
You must already be aware of the spicy Indian food and to top it, there is chaat (indian fast food as I call it, ha!). The best of all are pani puri, aloo tikki, papdi, dahi puri, sev puri and samosa. When I began to write the previous statement, I thought I will give 2-3 options, but then I couldn't choose amongst the dishes. They are all so yum, selecting some and leaving few would be a sin.
In India, you will get the best chaat (read, spicy!) on a road side shop without a sitting arrangement. So, if you aren't comfortable with that, you should find a Bikaner or Haldiram. I recommend to all non-indian's to make a visit to Bikaner and Haldiram to taste these items and many more. It is not as spicy, clean and have a place to sit. For all those who think they are comfortable (read, have strong stomach and tolerance to spice) try the chaat completely Indian way, go to UPSC chaat wala at the shah jahan road.
Either way, do try Khan Chacha, Al Jawahar and Karim's if you are a foodie.
The best mode of transportation in Delhi is the metro. Forget the cabs, the buses and take the metro. You will be surprised at how well connected it is to all the tourist places.
I have a lot of friends in the city so I never had to stay in a hotel in Delhi but if I had to (now, that I am searching for an accommodation) I would probably go for this. You can sign up with AirB&B using this link, and get travel credit worth INR 1200 right away. I think that would take care of one nights accommodation at a decent hotel.
By the way, you can stay here which is an amazing budget hotel and here if you are looking for luxury.
Jan 2: Book the day for sightseeing around delhi. You can either take a day tour (something like this) or visit hand picked destinations. I prefer the later because I can visit places which interests me.
I recommend visiting India Gate, Red Fort, Qutub Minar, Jama Masjid and lotus temple. You can also visit Akshardham but that will take half a day in itself. Take sometime around Jama Masjid and enjoy Chandini Chowk (the old city, the old Delhi as they say). It is also regarded as one of the best shopping destination in Delhi.
Take a train to Agra on Jan 3 at around 8AM. The best and recommended train is Gatimaan express which will reach Agra at 9:50 AM. So, you reach your destination in 2 hours. Yay!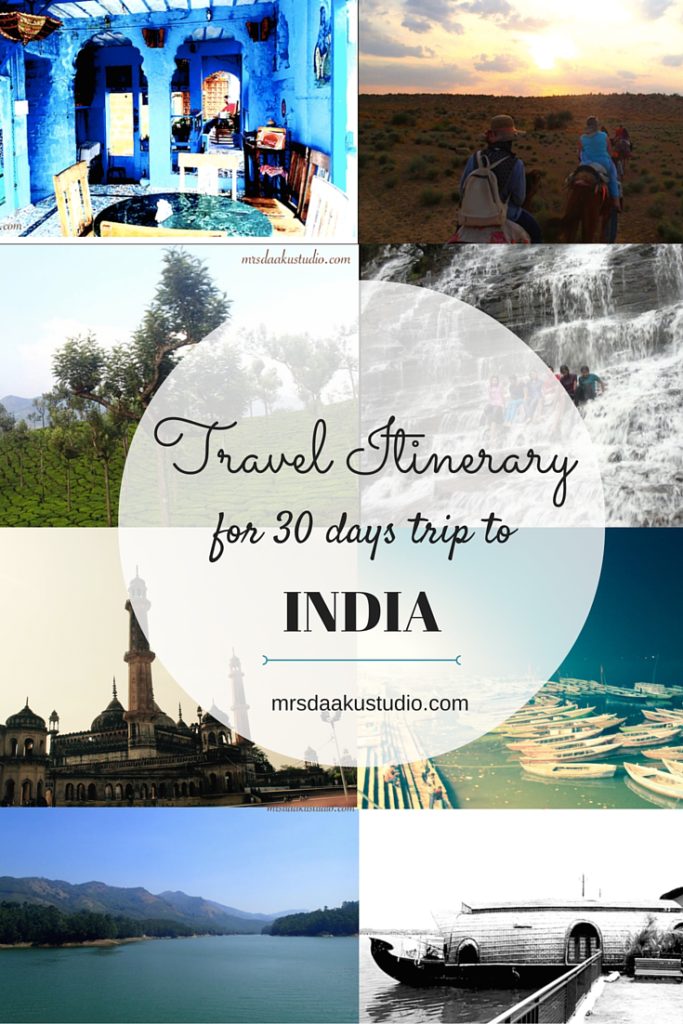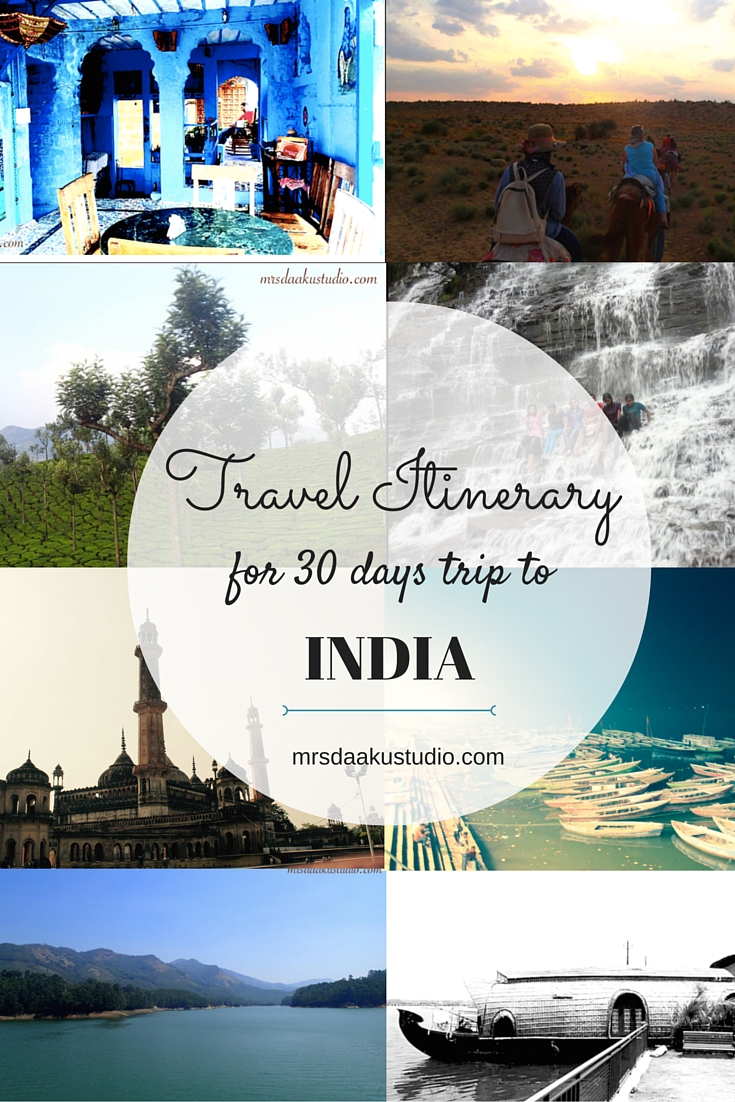 Jan 3: Visit the seventh wonder of the world, the Taj Mahal. I personally recommend spending sometime here and look around the beauty of every single element of the monument. However, if you are interested you can visit the Agra fort, Fatehpur Sikri and the tomb of Itimad-ud-Dualah (in that order!). They are beautiful monuments and tomb of Itimad ud dualah is also called the "small" taj mahal by many travellers.
If you are visiting just the Taj Mahal, book an evening ticket to Varanasi (around 10-11 hours by train) so you reach early. You will also save on accommodation. If you decide to visit other places in Agra, you can book a ticket to Varanasi for the next morning or evening. If you do decide to stay, you can find a good hotel, here.
But, if I were there – I would take the train on 3rd evening or late night, and reach Varanasi by 4th afternoon. There is truly much in Varanasi as compared to Agra.
Jan 4 – 8: I am currently living in Varanasi (hence, the bias) and I am still discovering the city. So, I personally recommend to staying here for atleast 5-6 days. You can look at my guide to varanasi to decide on your itinerary here, here and here.
Some of the recommendations to stay are, here. I personally and highly recommend Clarks. Guilty! It was my wedding venue and I totally loved it. And, I highly don't recommend Hotel Surya Palace. Bad service, bad food.
The best means of transportation will be a cab and wherever possible, walk. Varanasi is more than 200 years old so the roads are really narrow. So, walking is the fastest way of reaching your destination.
You can break your journey at Lucknow (from Agra) in case you are interested to visit a historically rich city with totally yum food. If you do, take a train to Lucknow instead. Spend a day exploring the city and take next day intercity train to reach Varanasi. Intercity trains are really cheap, costs around INR 500 (approx. $ 7-8at USD) at max and will take around 5-6 hours. The places I recommend in Luckow can be visited in a days time. You can read about them, here and here. So think about it! If its getting too hectic, I would recommend not to include Lucknow.
Take a train on the 8th or 9th so you can reach Jaipur by 10th (at max). The trains can take upto 24-30 hours. Alternatively, you can take a flight, it will cost you around INR 5000 (approx. $ 75 USD). One other way of reaching Jaipur (and most recommended) is taking a train or a flight to Delhi (around INR 2000 or $30 USD if you book early) and hiring a cab or taking a train to Jaipur (7-8 hours).
Jan 10: So, you are in Jaipur now. It is a beautiful pink city. Rajasthan is one of the few States where you can spend an entire month exploring and you will still discover new traditions, culture and places.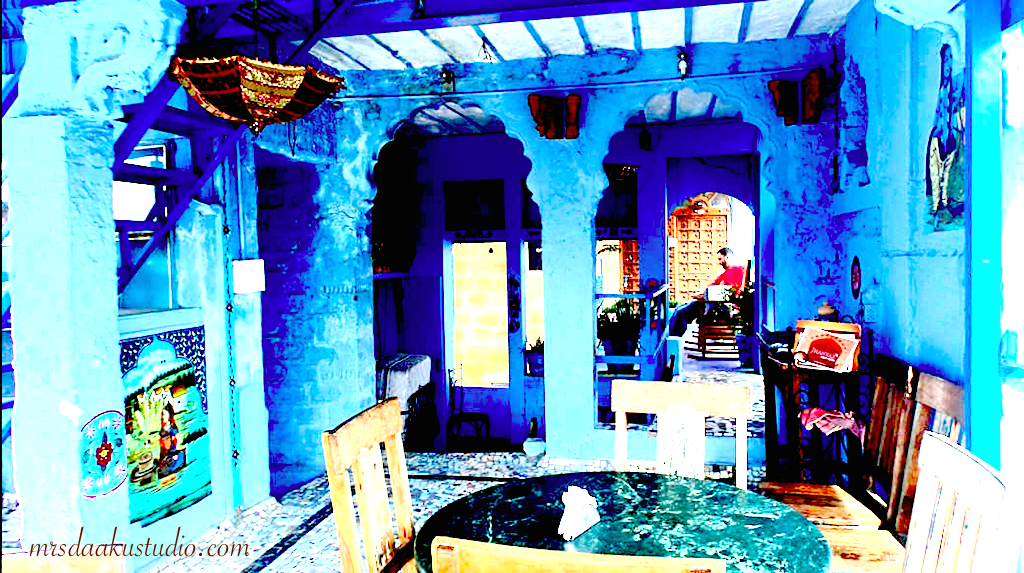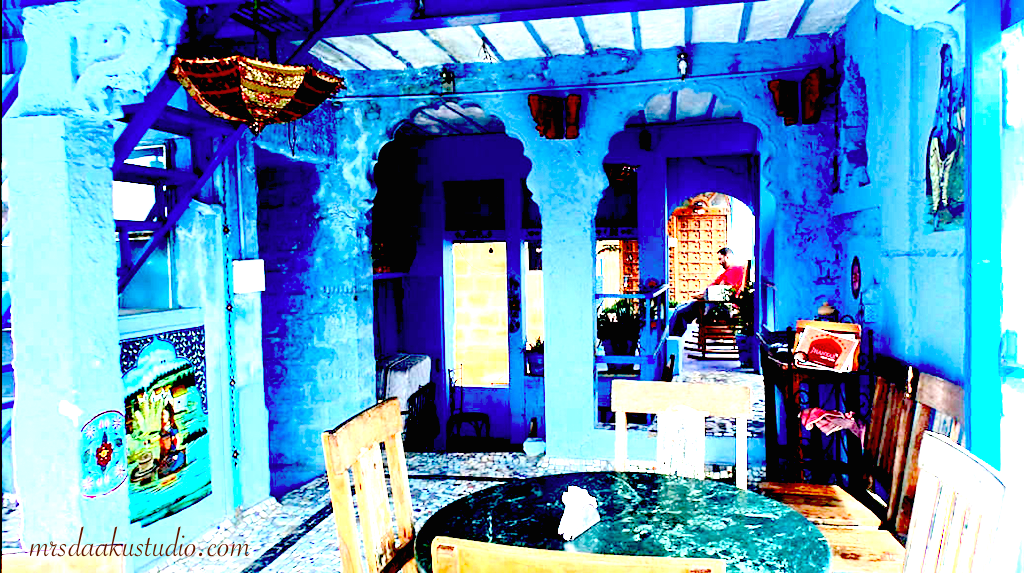 Now, you have three options depending upon what sort of experience you are looking at
Jaipur (pink city – Hawa Mahals and the other Mahals, Palaces and the monkey temple) – Jodhpur (blue city – historically relevant palaces and monuments) – Jaisalmer (living forts and dessert national park)
Alwar (forts, palaces, temples, tiger reserve and bhangarh (the haunted stuff)) – Jaipur (already told you, the pink city) – Ajmer (palaces, forts and dargah)
Sawaimadhopur (Rathambore national park)- Jaipur – Udaipur (lakes and palaces)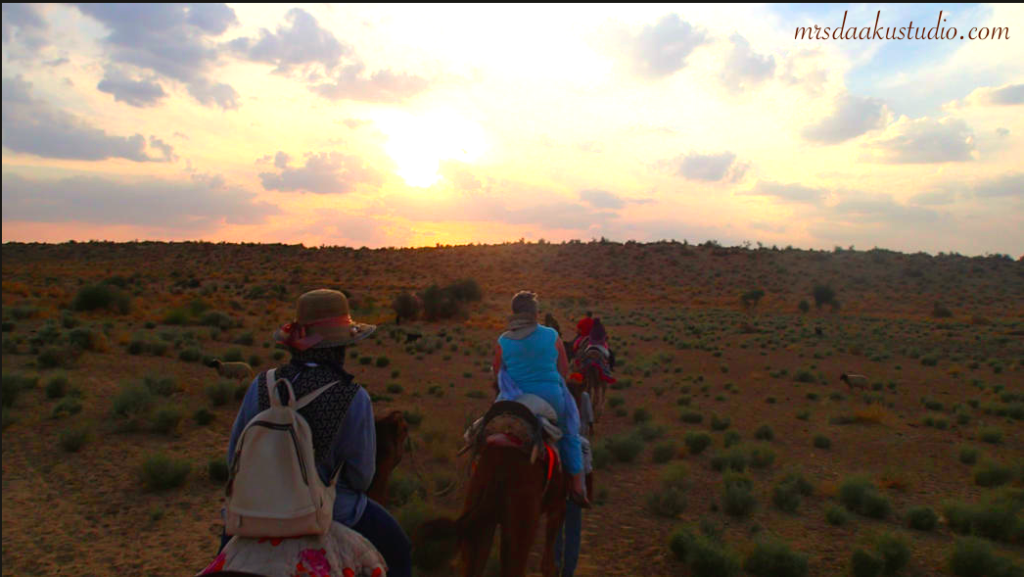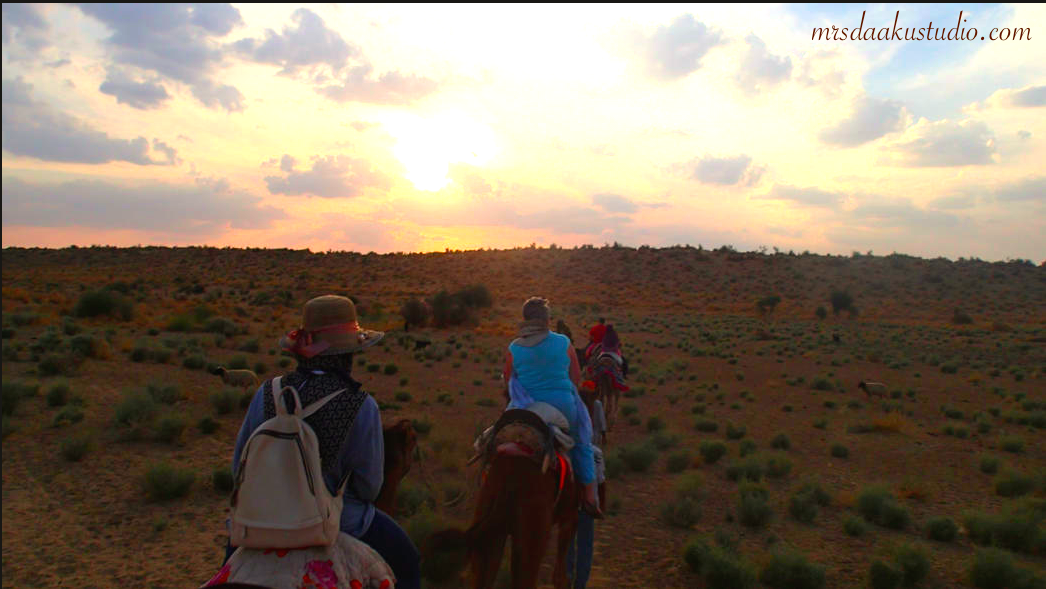 I bet all of them are equally good, its for you to decide which ones suit your travelling idea. If you have none, go with the first and the most "visited" option.
If you are planning on the later two, I would advice you to take a cab directly to Alwar or Sawaimadopur because the connectivity isn't that good in these cities. However, Jaipur is well connected from every other city in India. So, depending on the cities you want to travel, choose the mode to reach here. Do check out the map before you decide on the mode of transportation. That's what I do and I really helps.
You will need a week here, easily! Explore the deserts, palaces, mahals, masjid's, temples, the extensive culture and (last but not the least) the food. Do not forget to taste the traditional rajasthani food. I highly recommend to stay in a homestay (this one is recommended!) to actually experience the real flavour of the state.
So, stay till Jan 10 – 17 and take a train to Kerala (which ever city you decide on visiting first) on the 17th or the 18th. This is going to be your chill time. If are taking a train, it will take you 3 days. Yes, you read it correctly – 3 days. So, eat. love. pray. sleep. You can save one day by taking a train to mumbai (around 20 hours) and then take a flight (INR 2000-3000 bucks or $30-50 USD) to Cochin. You can take a train or a bus from Cochin. If you are looking for a bus, you can get it on Redbus.
If you use my link you can get travel credit worth INR 100.
The other and the most expensive (but luxurious) alternative is by air. Flights tickets are INR 5000-6000 (or $74 – 90 USD) one way.
You can find more information on the tourism website of the state and find hotel recommendations here and here.
Jan 20th: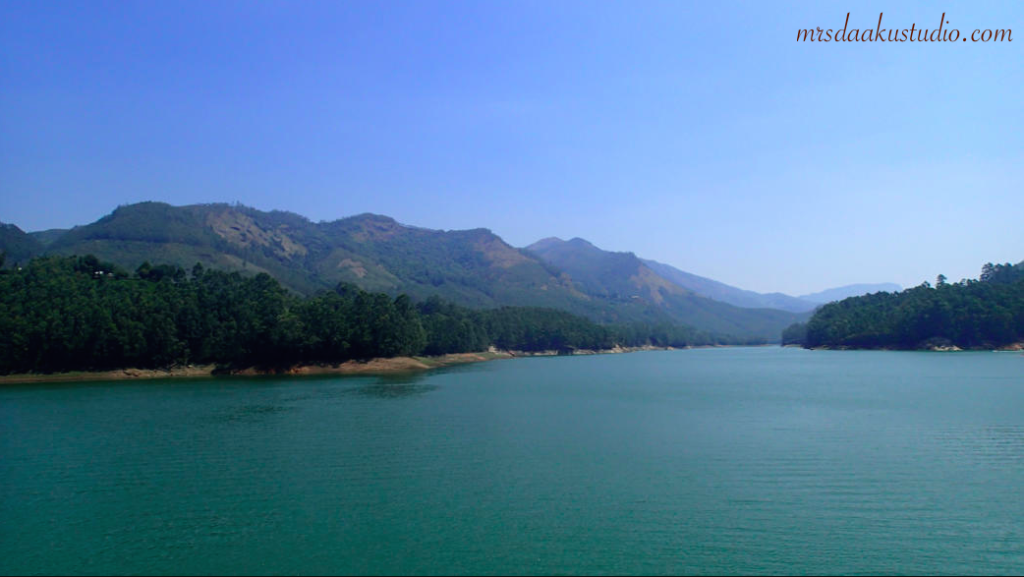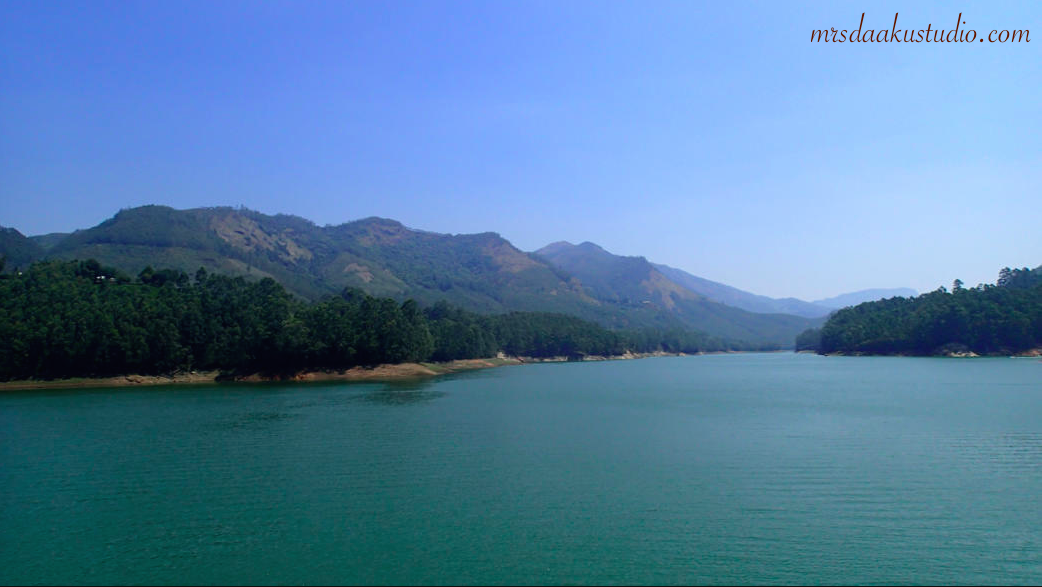 You will be so relaxed once you have reached Kerala (also known as the God's own country). I am keeping this at the end because this place is all about relaxation. Be it sightseeing, or the yoga or the Ayurvedic massages.
Again, there are multiple places you can visit in the state. A lot of travellers spend an entire month exploring only Kerala. So, you can have the following options: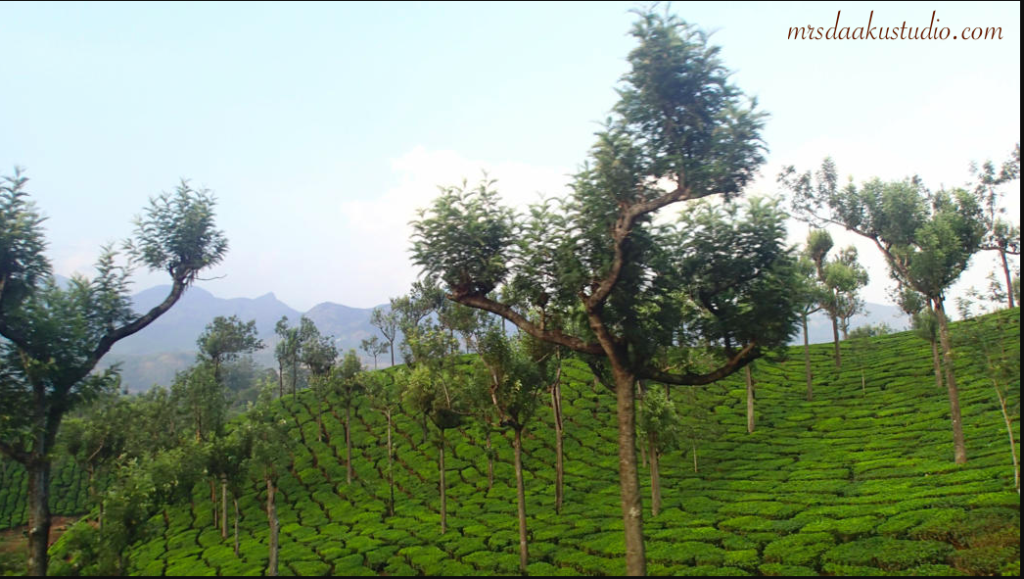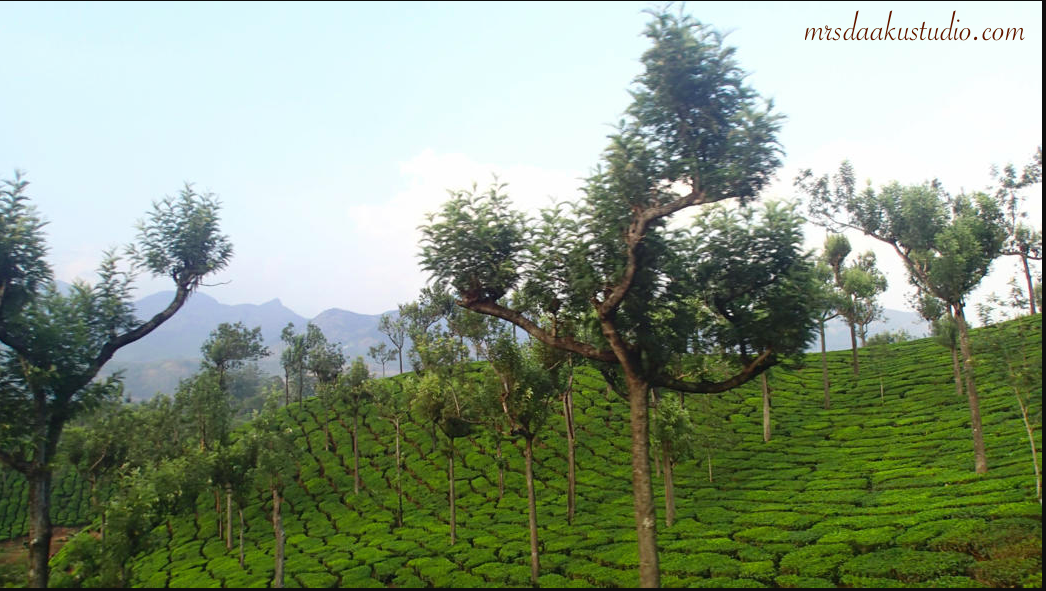 Munnar (Idukki) – Alapuzzha – Kollam
Munnar (Idukki) – Alapuzzha – Kottayam
Wayanad – Kozikode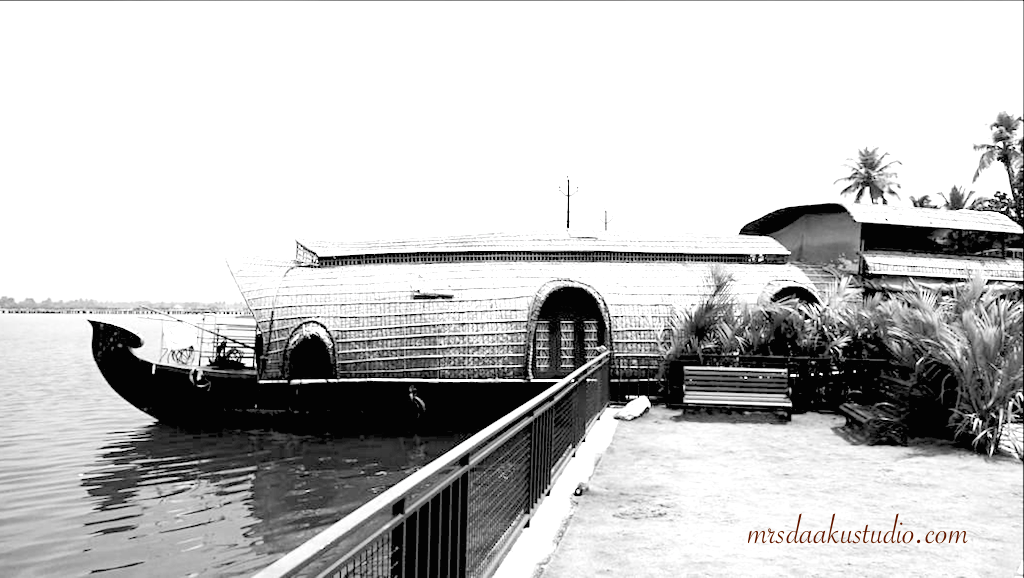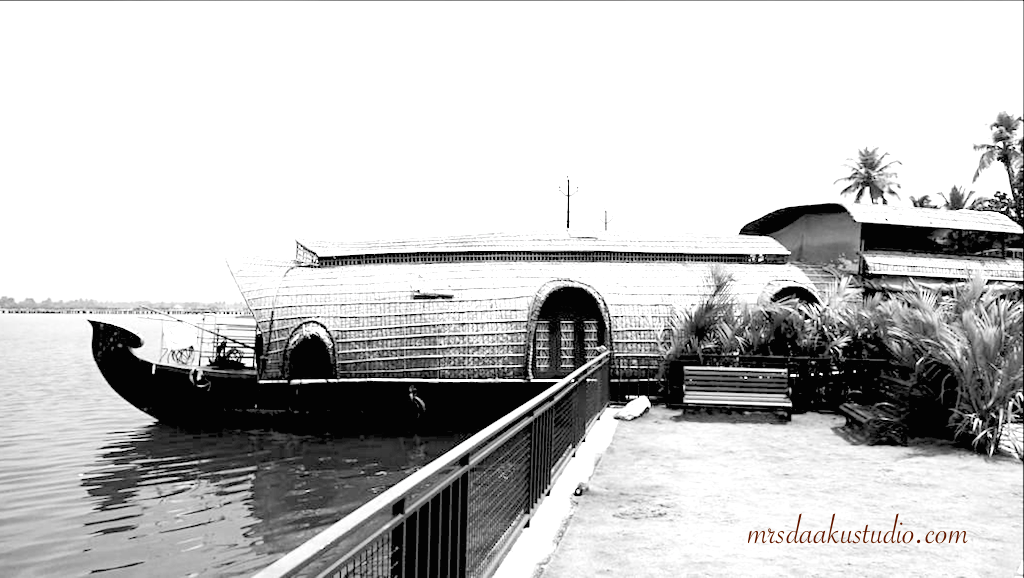 I am not going into details because all the places are (more or less) about the backwaters, beaches, hills, waterfalls, wildlife and also, forts, palaces, museums and monuments. Again, you can find lots of details on the tourism website.
Take another 7 days to explore God's own country. Stay on a houseboat or a holiday home, eat authentic Kerala food and book a Kathakali (traditional dance) or Kalaripayattu (traditional martial art) show. I would recommend to stay here till the 27th.
Get back to Cochin and fly to Goa using Air Asia flights (cheapest flight). If you are lucky, you can grab a ticket for as low as INR 1000 – 1500 ($14- 20 USD)
Jan 27 or 28: Chill in Goa for 3-4 days and book your return tickets from Goa. You will either get a direct flight from Goa or a connecting flight from Mumbai.
Trust me, you are going to find 3-4 days way too less for Goa but its okay. I want you to leave my country with a longing to come back after all. Wink Wink. You can find some lodging options here.
I really hope I helped you with places to visit in India. You can include places from the north east, but then you have to forgo atleast two places from the above list and spend atleast 10 days exploring the north east (Assam and Meghalaya, especially). Alternatively, you can visit Tamil Nadu (Kodaikanal, Rameshwaram and Madurai) instead of visiting Goa. I will do a post on itineraries including these places very soon.
Did you enjoy the post? Did I help you clear your doubts around places to visit in India? Let me know in the comments or by sharing it on social media. I'd love to share travel hacks & tips, planners & checklists with you so feel free to subscribe for my free resource library.
[bctt tweet="Planning a trip to India? Here is the potential itinerary you can have to explore the country like a pro" username="mrs_daaku"]