Low-Stress Jobs After Retirement
For most of us, our youth goes by earning money, meeting deadlines, preparing PPTs -and dreaming of the day we can retire.
…But what happens when we actually retire?
We get bored and tired of our new life of sitting around and relaxing. The only thing to keep us sane at that time is finding low stress jobs after retirement!
Let's not forget the increasing life expectancy that extends life way beyond the retirement age of 60 years.
Plus, your pension or retirement income may not be enough.
So, all things considered, a post-retirement job would be great. Now, a lot of questions are indeed buzzing in your head right now!
But, we are here to help you!
Note – This post may contain affiliate links. Please read disclosure policy
— QUICK MONEY IDEAS —
Want to make money quickly? Here are a few platforms to earn up to $25 – $50 in a few minutes!
PineCone Research: Earn $3 – $5 per each survey guaranteed .Sign up now
Work from Home Jobs After Retirement: What Work Can I Do After Retirement?
The one good thing about retirement is that you don't have to leave home every morning.
But, that doesn't mean you can't use your years of experience to earn some money. So, here are a few options for work-from-home jobs after retirement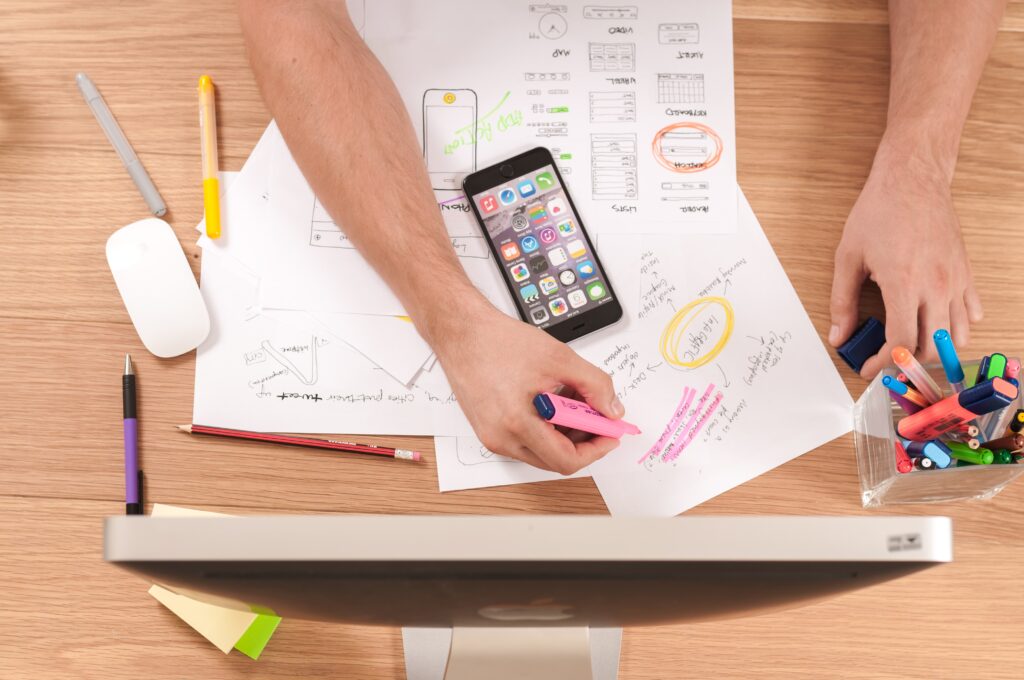 a) Virtual Assistant
The world has shifted to a digital world – and so can you, by taking up the job of a virtual assistant.
Your job can entail anything from simple tasks like keeping appointments to jobs that require expertise, like social media management.
I recommend you check this free webinar on how to be booked out as a VA and how to start freelancing as a beginner
You can find VA jobs on sites like Boldly, Contemporary VA, Upwork, social media platforms, etc.
You can expect to make anything between $10 and $26 per hour from your job in this role. The average income is about $16 per hour.
Related: How much is $15 an hour
Pros: You can choose your work hours and area of work.
Cons: You may need to upgrade your tech knowledge.
Related: High paying online jobs
b) Online Tutor
No matter what profession you have had – you must have acquired expertise and experience in the field. So whether you are a former mathematician or a hardware engineer, a yoga teacher or a gardener, you can pour your knowledge out online.
You can find Kaplan, Talentdesire, Tutor, and plenty more.
You can even make teaching videos on Udemy. Your average hourly income can range from $15 to $20. Your average income as an online tutor will be about $20 per hour.
Pros: You don't have to be a former teacher to share your knowledge.
Cons: You must have thorough knowledge to get preference over pro teachers.
Related: Teaching english online to Korean students
c) Copywriter or Content Writer
Do you have a love for words and a good grip on grammar?
Then content writing and copywriting can be a great option to make a reasonable sum of money sitting at home. You can do your research online or choose your preferred subjects.
Granted, finding the perfect writing job is not a piece of cake, but you can always check sites like Upwork, Fiverr, Facebook, Linkedin, and more.
Check out this course by Holly Johnson on how to earn more travel writing for digital nomad blogs. She is rockstar who makes over $200,000 a year writing for digital nomad blogs and other known publications online.
Your income will depend on projects, though you might make $19-29 per hour doing this.
Pros: You can combine your knowledge and love for writing to make money.
Cons: It's a competitive market, and you must learn about current writing protocols.

Related: How to become a Freelance writer with no experience?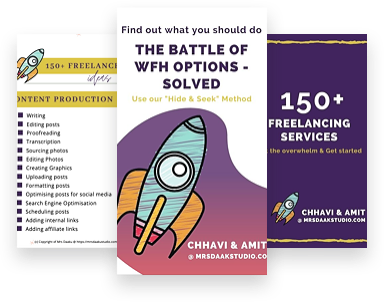 a) Music Reviewer
Everyone loves to listen to music, right?
But did you have an idea that it's easy to get paid to listen to music? It may sound far-fetched, but you can earn money for enjoying music, rating them, leaving short reviews, making playlists, etc.
There are many websites that offer music lovers a chance to earn money.
These include MusicXray, PlaylistPush, RadioEarn, Cash4minutes, etc. Your earnings will vary widely, though you can make from $0.05 to $12per song.
Pros: It allows you to relax and you don't need expertise.
Cons: You'll likely have to listen to artists and genres you won't prefer.
b) Online Surveys
An effortless way to earn while you're retired is through online surveys and opinion polls.
All you have to do is answer simple questions about products, shows, lifestyle, etc. Each survey will take you just about 3-10 minutes to complete.
You'll find countless websites offering such surveys, like InboxDollars, Survey Junkie, Swagbucks, OneOpinion, etc.
If the compensation is in the world of money, you can make $0.50-$50 per survey. You may also get rewards or cashback points.
Pros: It's an easy job that you can do from anywhere.
Cons: You may earn rewards or cashbacks instead of cash.
$100 surveys and best surveys for cash
c) Movie Theater Audit
An entertaining way to make money is by watching movies -while auditing theaters.
After all, who wouldn't love to watch films for money? There are specific parameters you must consider, from cleanliness and customer care to ads and trailers.
After the theater visit, you have to write your thoughts in the form of a review and submit it.
There are sites like Market Force that offer the opportunity to earn about $8-$15 for each theater audit visit that you make.
Pros: You get to watch movies to make money.
Cons: You must stick to the parameters for each detailed review.
Fun Jobs After Retirement: What Is a Good Job for Retired People?
During your retirement years, you'd definitely want to enjoy your time a little. Many people like to have fun reviving their interests in old hobbies.
How about turning hobbies into fun, low-stress jobs after retirement? Check them out!
a) Photography
Do you have a knack for clicking anything and everything that looks wonderful around you?
Perhaps it's time to bring out the old camera -or get yourself a new smartphone with a good camera. That's because photography can pay.
You can start by selling your clicks on sites like Getty Images, Flickr, or any stock photo site. On average, you can earn $0.30-$100 per click by selling stock photos. You can even make as much as $500 for a photo.
Pros: It's a great way to turn your hobby into a side-hustle that pays.
Cons: It will take a while for you to start earning any money.
Related:
Best cam sites to make money as webcam model
Apps to sell photos
Make money selling feet pics
Make money selling photos of yourself
b) Furniture Flipping
Whether you've grown up loving shop classes or have recently taken to woodcraft, furniture flipping can be an excellent post-retirement career choice for you.
For this, you can buy an old piece of furniture, give it a makeover, and sell it for a profit!
Check out this free workshop on flipping to start smart and make money from the first project
Old furniture can be bought and sold online on eBay, Craigslist, Facebook Marketplace, etc.
There are also flea markets, auction stores, etc. You can make $200-$500 selling furniture by investing $100. Your monthly income can hit $1000-$11000!
Pros: It's a fun way to turn your hobby into a full-time income option.
Cons: An initial investment is a must, and you must find the right furniture first.
Related: Flipping furniture for beginners and best items to flip on ebay
c) Book Reviewing
If you have been putting off reading because of your busy lifestyle -now is the time to start again!
That's because you can not only enjoy reading books but also make money from it. But you need to have the ability to be honest and thorough.
You can find book review options on sites like Kirkus Media, Any Subject Books, Online Book Club, and more. The type of earnings waiting for you will depend on the books and the level of reviews.
You can expect to make up to $60 for each review.
But before you proceed, I want you to sign up for this FREE training on how to become a proofreader and what it entails.
Flexible Jobs After Retirement: What Can I Do After Retirement to Make Money?
Your retirement would make little sense if you had a nine-to-five job after retiring, right?
So, instead of that, you must look for jobs that offer flexibility.
You can do them according to your availability. Here are some flexible job options for retired job-seekers.
a) House Sitting
A unique way of earning extra bucks during your own time is by house-sitting, i.e., taking care of houses when the owners are away.
This is an especially great option to find free accommodation while traveling, though you can also house-sit locally.
Try newspaper ads and Craigslist to tell people you want to house-sit or find people looking for house-sitters on HouseSittersAmerica, TrustedHousesitters, or MindMyHouse. You can make $9-$25 per hour, with an average income of $12.
Pros: You will be able to meet new people and find free accommodation during trips.
Cons: Even if you do this locally, you'll need to live in the house during house-sitting.
b) Grocery Delivery
If you like to drive or ride around, delivering groceries to houses can be a fun job option.
All you need is your vehicle. People book their groceries online. So your job will be to help the booked groceries reach the buyers' doorsteps within a stipulated time.
Websites like Shipt, Instacart, etc., are always looking for delivery partners. You can also contact local departmental stores to see if they are hiring.
Your hourly earnings should range from $18 to $20 for delivering groceries.
Pros: Your job as a delivery person can take you around town.
Cons: While you can choose your shift, you should deliver within a given time.
c) Pet Sitter
Do you love animals and know how to handle them?
Then pet-sitting is a great option. You'll enjoy the fur babies' company while making extra bucks. It's not just one of the best low stress jobs after retirement. It's a stress-buster!
You can find pet-sitting jobs on sites like PetSitter, TrustedHousesitters, HouseSittersAmerica, Care, Rover, and many more!
You can earn between $9 and $29 every hour as a pet sitter or pet care attendant, with average earnings of $10-$13.
Pros: It's an excellent way to enjoy time with animals and feel happy.
Cons: You might have to tackle untrained or aggressive animals.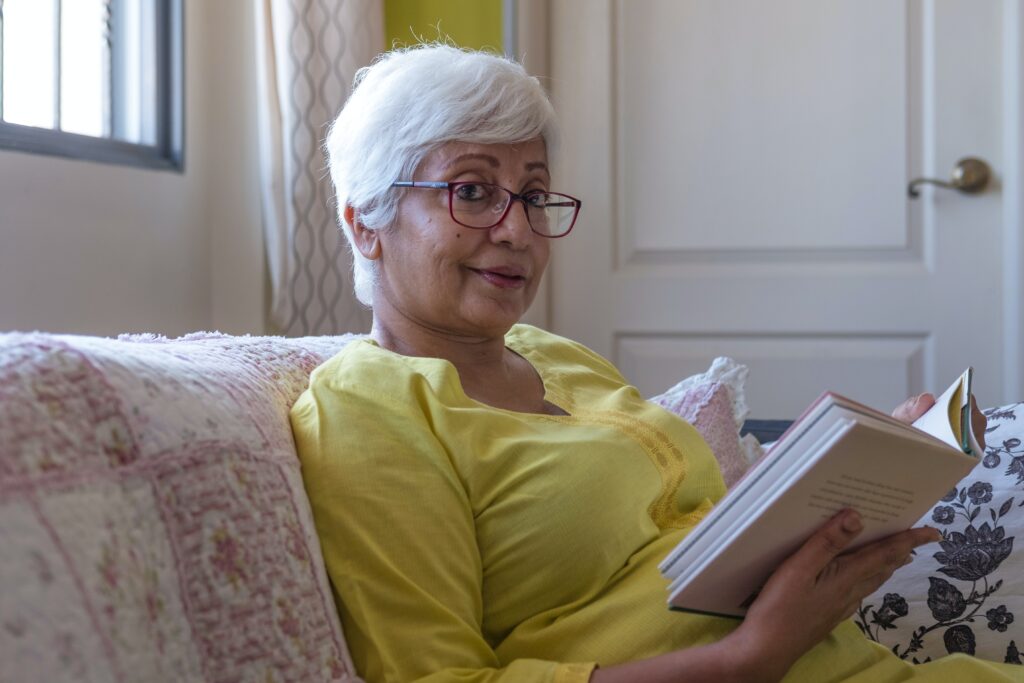 Final Words on low stress jobs for retired people
What's the point of retirement?
To slow down, relax, and enjoy the new lease of life.
So even if you're looking for a job to keep you busy during this time, it's a good idea to find low stress jobs after retirement so that your new life is still enjoyable.
After retirement, you get to start a new life.
During this time, you cannot afford to be bored out of your mind or worried about a steady flow of income.
Finding low-stress jobs after retirement will allow you to stay active -in your own time and in the way you want. So don't hesitate to enjoy your new life in your own way.
Low-Stress Jobs After Retirement For an Active Life with a Side Hustle