Flipping Furniture to make money online
Are you a patron of woodcraft? Do you know your way around chisels and timber, saws and gimlets?
Then there's a lucrative hobby that can easily become your side hustle, i.e., furniture flipping.
It's an interesting activity where you refurbish old furniture and make them so beautiful that you can sell them!
Surprised? Don't be! It's possible to turn your craft of woodwork into a well-paying gig that you can continue in addition to your day job.
Let's find out more about furniture flipping.
Read: Thrift Store Flipping – Earn up to $133000 a year and more!
Note – This post may contain affiliate links and sponsored listings. Please read disclosure policy.
Want to make money quickly? Here are a few platforms to earn up to $25 – $50 in a few minutes!
What is flipping furniture all about?
Let's start with the basics and learn about furniture flipping.
In simple words, flipping furniture is all about taking an old piece of furniture and restoring it so that you can sell it.
You can sell the revamped furniture for a profit. So if you love woodcraft, you can turn it into a source of income.
Want to flip something else and make money online? Check out the best things to flip.
What is your initial investment for flipping furniture?
You can start your furniture flipping business on a small budget. It can be as low as $150 and still go ahead and make a profit.
When you begin furniture flipping, there are mainly two areas where you will need to invest. You need to buy the right equipment required for woodwork.
If you are already into woodworks, you won't likely need to repurchase tools. You will, however, need to invest in things like cleaners, paint, raw materials, etc.
The most important investment will go into the purchase of the old furniture. You can buy it on websites, thrift stores, etc.
Check out this free workshop on flipping to start smart and make money from the first project
Where do I get furniture to flip?
The first thing you need for furniture flipping is an old piece of furniture.
But where will you get it? There are both online and offline markets where you can buy them.
If you look at online stores, you will find websites and social media platforms that act as marketplaces, such as –
Facebook MarketPlace
eBay
Craigslist
AptDeco
Furnishly
OfferUp
Move Loot… etc.
In addition, you can also try offline ways to buy old furniture. Check out yard sales or garage, tag sales or estate sales, sales, thrift stores, flea markets, antique stores, auctions, etc.
Don't forget to get in touch with friends and family members who are moving and do not want to go into the trouble of arranging a garage sale.
How much should I pay for old furniture?
It's best not to pay more than $100 for old pieces of furniture.
When you browse old furniture, it's better to think of the future of the furniture, i.e., how you can transform it and what price you'll get out of it – unless it's a really rare piece.
Look at how worn out it is. Take the first step and quote a low price to start bargaining.
How to restore old furniture?
The good thing about restoring old furniture is that you don't need to be perfect at the craft and can master the art quickly.
You can start with something simple, like rustic farmhouse furniture, which is imperfect and trendy. You can paint, reupholster, and restore old furniture.
Your goal is to fix common problems like scuffs, loose screws, wobbly feet, etc., first.
When it is an old wooden furniture piece, start by stripping old paint and removing stains using paint strippers.
Then, neutralize the stripper with the help of a spirit before you clean and sand off the furniture.
Then, you can apply paint and should reapply coats. Don't forget to apply wax or finishing oil for the shine.
You'll eventually learn about replacing furniture parts and fixing or recreating some sections. You may even have to repair or replace the fabric to reupholster it for a new, unique look.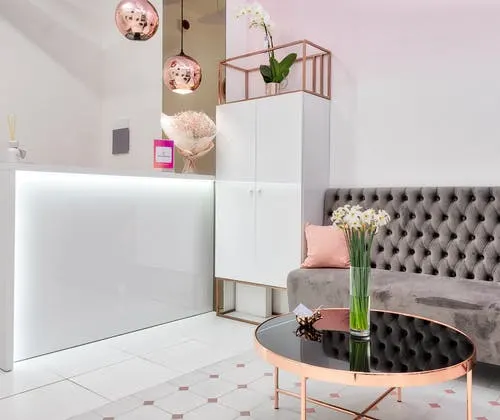 Tools and Materials: Essentials and Pro Tools for Furniture Flipping
Every trade needs its tools, and flipping furniture, as a hobby or profession, demands some essentials. They are as follows:
Chalk Paint – This is essential for a simplistic, rustic farmhouse look.


Stain – Shades of gray, walnut, etc., are popular stains for wood.


Top Coat – It helps seal paint or stain. Use water-based or wax sealants instead of oil-based coats on chalk paint.


Brush – Good-quality brushes are required for applying paint, stain, and topcoats.


Painters' Tripods – These are great for lifting the furniture when you paint the legs.


Sander – This is needed to distress the wood for a rustic look or remove unnecessary stains and also to remove unevenness and stains.


Drop Cloth – This is for the safety of the floor of your workspace and can be anything like an old sheet, thick canvas, plastic, etc.


Spray Cleaner – This is needed to clean the furniture, remove gunk and grime, etc.


Gloves – This will protect your hands amidst all the restoration work you'll do.


Wood Filler – This product fills up all dents, holes, and gaps in any old furniture.


Tape – A painter's tape helps set the boundary for paintwork, especially for intricate designs.


Vehicle and Dolly – These help with the transportation of old and refurbished furniture.


Woodwork Tools and Raw Materials – From hammer and saw to screwdrivers and nuts, from nails and pliers to chisels and wood – every woodcraft tool will be needed.
Check out this free workshop on flipping to start smart and make money from the first project
How much can I sell the flipped furniture for?
Flipping furniture is about selling refurbished furniture.
You can easily charge $200-$500 for a piece of restored furniture that you originally bought at $50 and spent another $50 on for raw materials.
Ideally, you should also consider the number of hours you put into the work.
If you have applied higher levels of skills and creativity, adjust the price.
In the initial stages, though, you need to be a little realistic about the pricing before you can earn yourself some goodwill.
Eventually, though, you can even make it a full-time job earning $1000-11,000 a month.
Where do I flip furniture?
Just like in the case of buying old furniture, you can sell your refurbished furniture in various online and offline markets.
These include the following:
Facebook Marketplace – One of the hottest markets for flipping furniture at the moment

Social Media – An easy way to showcase your creations to your acquaintances

Craigslist – A fabulous website where you can meet buyers for your restored pieces

eBay – A buy-and-sell platform that will allow you to reach a vast number of buyers

Etsy – A website for creative souls to list their carefully restored pieces of furniture
Apart from these, there are many buy-and-sell apps like OfferUp, Furnishly, etc., to exhibit your creativity. You can also choose offline methods of selling your restored furniture.
These include yard sales, garage sales, estate sales, etc. You can also take the help of thrift stores, antique stores, flea markets, etc.
Where do I store this furniture before it sells?
Whether you have just purchased a piece of old furniture or have already fixed it and made it new – you need a place to keep the furniture.
If you do not already have a shop, your workstation is the best place to store your furniture pieces before and after restoration.
You can dedicate a special space like your garage, storehouse, or a room in your house. No matter where you store your furniture, you need to ensure a couple of things.
You must make sure that the storage area is safe from dampness, scorching sunlight, rain, dust, and more.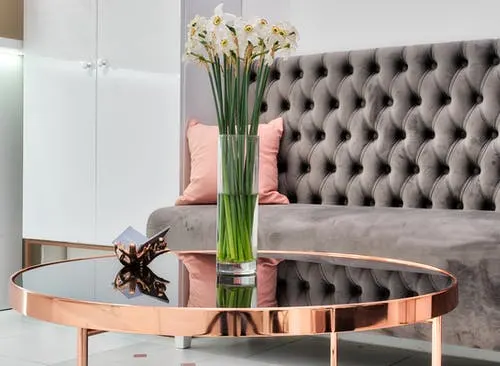 What kind of furniture to get and what kind to avoid?
At the time of buying furniture for flipping, keep the following in mind:
Furniture to Buy
It's important to know what features make a furniture piece ideal for flipping.
Always look at the quality of the wood that you want to restore.
Pick pieces with a simple design without intricacies that may be challenging to restore.
In the initial stages, go for pieces with simple wear and tear that will be easier to fix.
Furniture to Avoid
It's also essential to know which features you should avoid.
Avoid pressed wood that is considered fake wood, which is of poor quality.
Stay away from complex, ornate styles, at least when you have just started.
Check out this free workshop on flipping to start smart and make money from the first project
Tips – Dos and Don'ts for Flipping Furniture
At the time of stepping into the business of flipping furniture, keep in mind the following tips:
Start with simple furniture and easy restoration as you start mastering the craft.
Take distinct pictures from different angles and in bright light to showcase your work.
Make detailed listings to answer questions that you'll face, like dimensions, material, etc.
Set the prices based on the time, money, and materials spent, but be ready to negotiate.
Store unfurnished and restored furniture in a space that's free from wetness or pollution.
Flipping Furniture Free Course
Want to learn how to flip furniture properly and make 6 figure income?
Check out this free workshop by Rob and Melissa who makes over $133000 flipping items for money.
Frequently Asked Questions about Furniture Flipping:
What is flipping?
Flipping means buying old assets for a short time and selling it for a profit.
The appreciation of the price usually comes from an act of refurbishing the asset instead of the general rise in price over a long holding period.
You can flip any kind of asset, including furniture.
Can you really make money flipping?
Flipping furniture can be a lucrative hobby if you can spend the right amount of time finding the ideal furniture at a reasonable price.
You will also need to put the right price on your refurbished furniture after considering how much time and materials you've invested into the restoration.
How much can I make flipping?
How much you make from flipping depends on what you are flipping.
In furniture flipping, you can earn around $100-$200 in the beginning for one item and grow to $500-$1000.
Your monthly earnings from flipping furniture can become between $1000 and $11000, depending on how many things you handle.
Is it legal to flip?
In general, it is not illegal to buy and flip assets, including furniture.
As long as you legitimately buy a piece of furniture, refurbish it, and sell it, you won't face problems, even from the manufacturers.
But be careful about warranty issues, trademark problems, sales tax, etc., while flipping furniture.
What other items can I flip for money?
One of the most popular assets for flipping is furniture. But that is not all that you can refurbish and sell.
There are many other items that range from used books to old houses. You can flip antique pieces, souvenirs, coins, postcards, magazines, and much more to make good money.
Where can I learn flipping?
Flipping may seem easy, but you must learn about the nuances of the work, from understanding the market to knowing how to negotiate.
You can find courses on YouTube channels and Udemy. You can also refer to platforms like InternationalOpenAcademy.com, Teckmart.com, LostAndFoundDecor.com, FleaMarketFlipper.com, etc., for that.
Is flipping scalable?
Many people think that flipping is just a hobby, with no way to make money. Even if they do start making money, they believe that it is not scalable.
However, you can scale up your flipping business because you're the boss, and it is upon you to set your price.
Check out this free workshop on flipping to start smart and make money from the first project
Final Words on Flipping Furniture to make money
So, it's understandable that if you have a knack for refurbishing furniture, you can easily turn old furniture pieces to new ones.
But you don't have to stop there, because you can sell these restored pieces at profitable rates and make money from your hobby.
You can even turn it into a full-time job!
Flipping Furniture – A Creative Way to Turn Your Hobby into a Side Hustle