Envelope Stuffing Jobs at Home
There are so many ads I have been seeing about envelope stuffing jobs at home.
In fact, I saw a few classifieds sections online about earning money and working with a company that will send a start up "kit" to stuff envelopes at home
And, it claimed you can make big bucks stuffing envelopes while watching TV or sitting on the couch
Work From Home Stuffing Envelopes – Earn $1,500 a Week"
Work From Home Stuffing Envelopes – Earn $2 per envelope"
So, the questions arise –
If envelope stuffing jobs at home is legit or scam?
Does envelope stuffing really pay?
Is stuffing envelopes at home job legitimate?
What is an envelope stuffing job?
What at home jobs are legit?
After all, I cannot believe the ad which promises hundreds of thousands of dollars in minutes for an easy job like placing ads, finding information or making thousands of dollars a month stuffing envelope from home.
I am generally paranoid about these kind of work at home ads, so I just start out assuming it is a scam unless I find evidence that shows legitimacy.
So, I started out researching how this entire stuffing envelope from home thing works.
And here is what I found about stuffing envelope from home
Note – This post may contain affiliate links and sponsored listings. Please read disclosure policy.
Want to make money quickly? Here are a few platforms to earn up to $25 – $50 in a few minutes!
Stuffing Envelopes from Home
How Stuffing envelopes from home work?
It was easy to find more information about the scam related to stuffing envelopes from home.
I just did a Google search and how the stuffing envelope from home scam worked.
…Stuffing envelopes is a definitive scam!
So, let us see how this works –
You will need to sign up with the company that offers envelope stuffing from home and pay the start-up fee (for the kit and other guidelines)

You will get a flyer in the mail, your job would be to copy it and mail it to other people.

It is a flyer that informs other people about making money stuffing envelopes at home.

Besides that, you will need to place the same ad in the magazines, newspaper, and on the bulletin boards.

If someone falls for it and signs up for envelope stuffing program for $30, you will earn small commission of $5
So, there is nothing like making money stuffing envelopes from home.
You are not paid to stuff envelopes in anyway.
In fact, you get a commission to trick people . into signing up to stuff envelopes.
In my opinion (and, research), you are not promoting a business. All you are doing is scamming other people!
Think about it for a minute –
If people could make hundreds of thousands of dollars a day stuffing envelopes, wouldn't everyone be doing it?
In fact, there are so many machines and technology out there, that companies do not need to have people stuffing envelopes from home.
All they need to do is invest in a machine once and it will fold the envelopes itself.
There are absolutely no skills required to take on this job, no degree, no specialised knowledge and no hard work.
Need more proof that stuffing envelopes is a scam?
There's a stuffing envelopes scam warning on the FTC website.
Both the Federal Trade Commission (FTC) and the Better Business Bureau (BBB) include scam alerts warning people people about this.
In fact, the United States Postal Service says that stuffing envelopes is the most common work-at-home scam.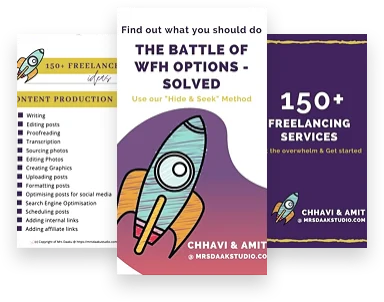 What should you do if you've fallen for this scam?
Oops, you have fallen for this envelope stuffing from home. Do not worry!
Start by contacting the company you purchased it from and request a refund.

When you send out this mail (or email), do not forget to mention that if they do not refund, you will contact legal officials to investigate this operations further.

If they do not respond or refund, contact the FTC (1-877-FTC-HELP) to report the issue

Besides this, you can also contact your local US Postal Inspection Service. Considering they use a PO box number, they can easily investigate the mail fraud.
So, quit looking for legit envelope stuffing jobs from home or thinking that you can get paid to fill envelopes at home
Instead of finding envelope stuffing jobs online, find legit work from home jobs on Jooble.
You can make money online.
But, do not look for the easy way out – it does not exist
Tell me –
Have you seen ads for stuffing envelopes online? If yes, comment below and let us know your experience with envelope stuffing jobs at home
Online jobs that pay through PayPal in 2020
How to make money online without paying anything? – Earn up to $10000
How to make quick money in one day (Earn $100 quickly!)
Resources that can help you with land work from home jobs
How to find and pitch clients your freelance services– You can find my strategies to find high-paying freelance writing clients.
Become a work at home mom– A FREE training session that comes along with a workbook and guides you through the entire freelancing journey.
FlexJobs You can find 100% legitimate work from home jobs and freelancing gigs on this platform