You have made a plan to visit one of the most diverse country, India. Congratulations! I guarantee you a lot of fun and frolic. A lot of people I know have fallen in love with India and a lot of them don't even have India on their bucket list. But anyway, I know you will like your trip if you remember the following things while on your trip to India.
I have put together a list of things to help you plan better, travel better and confuse lesser. India has a tendency to be confusing and yet inspiring at the same time leaving the travellers slightly (understating!) overwhelmed. Before you plunge into a pool of chaotic enchantment, read and save these tips on your phone. You can pin it too!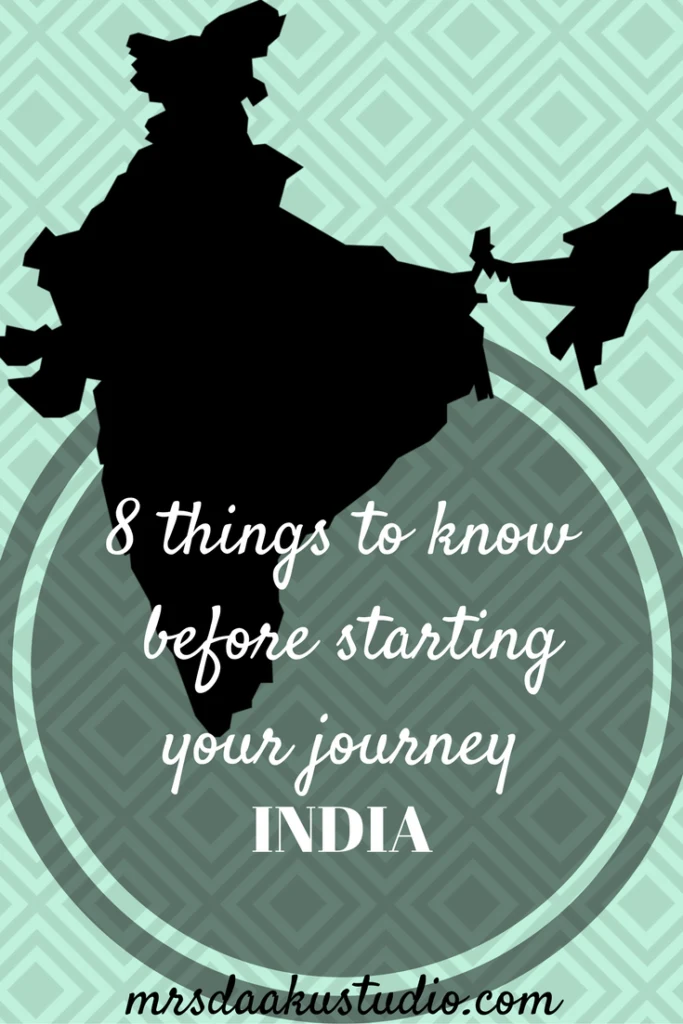 I. India is diverse
A lot of people from the United States and different parts of Europe have a common misconception that we speak only Hindi and a couple of more languages. This is absolutely wrong! We are a nation with more than 22 scheduled languages, and by that I mean our constitution recognises each of them. If we are including dialects and other local languages, we might not be able to count them easily. So, if you are visiting Delhi – you will hear people speaking Hindi while if you are roaming on the streets of Bombay you will hear Marathi. Don't be confused, it's a part of India.
Indian's residing in different parts of the country dress differently. While you will see women wearing sarees with a front pallu in Gujarat, in Delhi you will see it on the back side (the one in the photo below); in Haryana you may see old men wearing kurta with pyjamas but in south india you will see them in vesthi. Again, it is different. See, this is how we dress up on occasions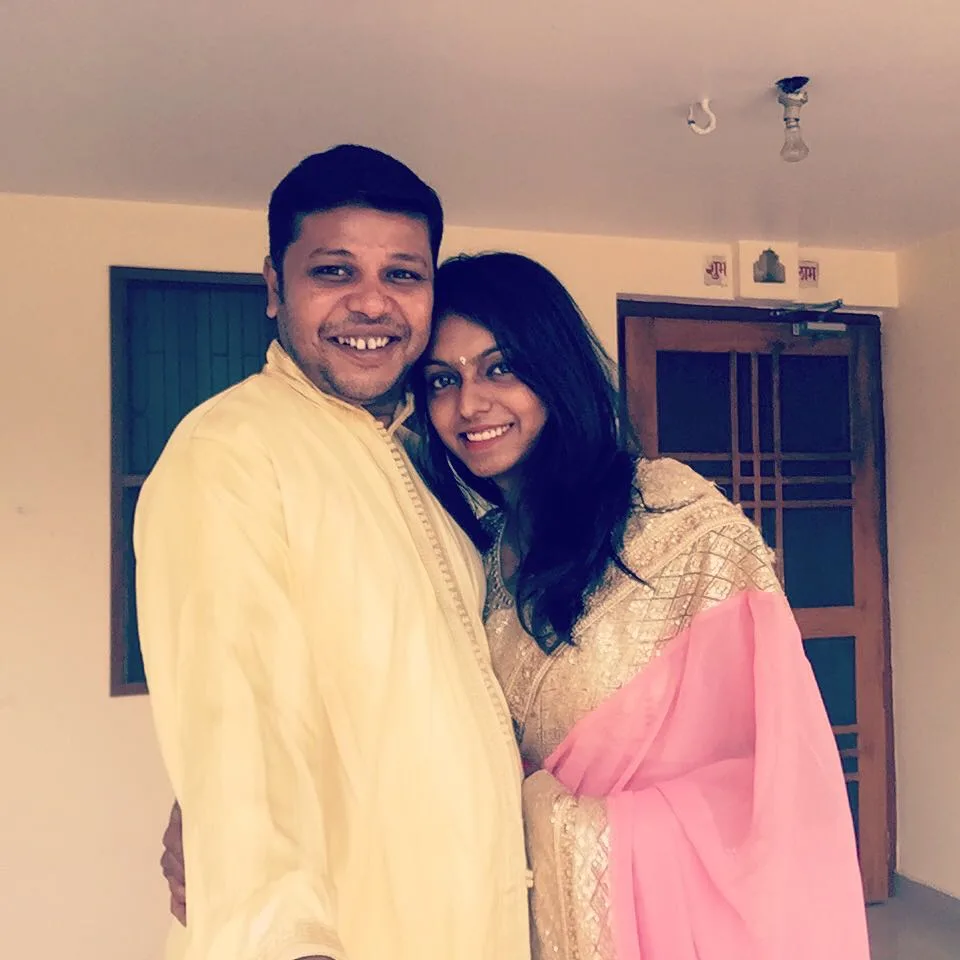 People in the same country, look different from each other. While you will see beautiful curly hair common to the south, you will see straighter hair in the north. Similarly, you will notice Kashmiris having a fairer skin tone than the rest of the country.
My point is, respect the diversity and do not generalise.
II. India can be conservative
Like many other nations, India lean towards conservative side. So, you need to plan out your packing scenes. Ransack your closet and pack scarves, pants, skirts etc. If you don't want to carry on too much, don't worry. Remember, India is a place where you can buy these things at incredibly cheap rates. Read my piece on Sarojini market and you will know why. You can buy kurtis and flow-y pants for visiting religious sites. Always carry a scarf with you because there are places which require you to cover your head before you enter.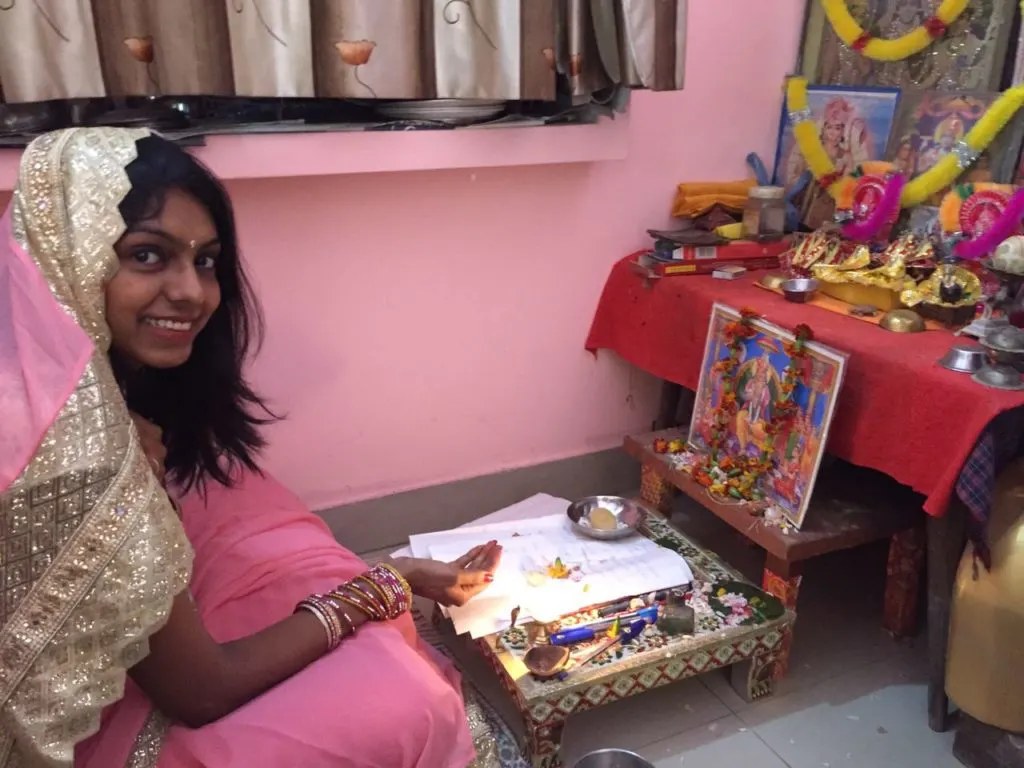 Also, it is a common practice to remove shoes before entering temples or even someones home. Carry socks with you if you don't want dirt sticking to your legs! and if it does, go for a pedicure in India which is pretty cheap again. Of course, relaxing too!
One more thing, we respect elders. Don't give a confused look if someone addresses your with "aap", "didi" (sister), "bhaiya"(brother), "behenji" (similar to madam in English), aunty or uncle. We sometimes end up calling really old aunties, dadi (grandma) or amma (mother).
III. Keep your cool
If you are from New York city or some place alike, you will know what crowd does to a place. Be prepared for traffic jams where you have to make a way for yourself against e-cars rushing by, autos taking turns anywhere they want, cars and two wheelers going left and right without indicators, no-one giving a damn about the traffic signals, lot and lots of unnecessary honking and if you stop at a signal – embrace yourself for beggars (mostly women and children) knocking on the windows and asking for money. While this isn't everywhere, a lot of it is common throughout India.
I won't blame you if you get extremely stressed, confused and irritated. But, chill. Learn to ignore these things totally, if you want to have a happy vacay.
Keep your cool and enter india with an open mind.
III. Bargain?
If you are visiting any street market of India, you will have to bargain. Don't care about you being a foreigner, try your hand at bargaining. They will reduce prices. Learn bits and pieces of Hindi so they know, you know. *winks*
Also, bring cash along with you. Don't depend too much on debit and credit cards. They are not accepted everywhere.
IV. India has diverse food options
Similar to that of the dress, looks and language – we also have different staple diet for different parts of the country. We have Punjabi cuisine, Delhi chaat, North Eastern cuisine, South India cuisine, Marathi food, Goan food and what not. Wherever you visit, do try local food at a reputable restaurant.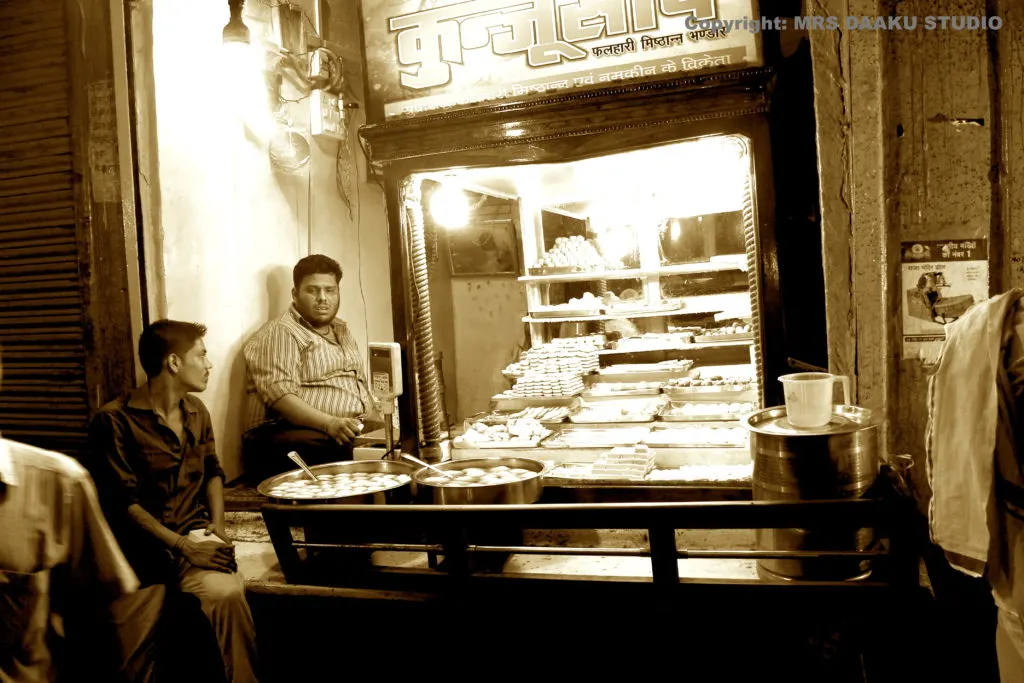 Avoid street food. If you aren't a foodie and haven't had that sort of food before, you will most likely get travellers diarrhoea. You don't want that! But, if you do – read my blog post here and here. These will help you try street food of India safely.
Say no to tap water. We do not drink tap water. Buy bottled water.
V. Research and plan
By now, you know this by yourself and I do not need to tell this to you. India houses diverse variety of travelling experience – from astonishing temples to historical monuments, beaches to hills, adventures like rafting and scuba diving to spice gardens and tea estates. It can be very confusing.
If you are confused about the itinerary, you have one here. I have put together a plan which can help you plan better. Instead of trying to fit in a lot in your duration of vacation, pick one part of the country or specific places and focus. You need to know where your interests lies!
VI. Research your hotels
If you visiting India the first time I would suggest you to pick up the more known brands of hotels. If that doesn't fit your budget, read the reviews thoroughly before booking. There is no denying that India can be slightly dangerous at times, like any other tourist destination! Right?
You can also try AirB&B or homestay (preferably, latter). Experience local indian home cooked food and get to stay with an Indian family. Totally worth it!
VII. We are too intrusive at times
Don't be offended if someone offers you some free advice. "you are too thin, eat this, this and this", "you are too fat, stop eating this or start doing this", "you are dark, put this on your face" etc. The western idea of privacy hasn't seeped into the society yet.
Also, you will be stared at. A lot of men (not all) in India isn't used to seeing foreigners near them dressed in shorts and tanks tops. Hence, dress conservatively to most places unless you find it ok to dress the way you like.
VIII: Bring camera everywhere
It is a sin to not carry your camera everywhere in India. You will get to click quirky shots on the roads, serene shots near the beach, breathtaking views of the hills, mind-blowing architecture of majestic temples, swooping tea estates and the aromatic spice gardens. The list is endless. Point is, carry your camera.
Did you enjoy the post? Let me know in the comments or by sharing it on social media. I'd love to share travel hacks & tips, planners & checklists with you so feel free to subscribe for my free resource library. Remember you can also follow me on twitter, instagram and Facebook.