Get Paid To share Links
Well, getting paid to share links sounds like a scam or at least a clickbait but I assure you, it is not.
You can get paid to share links. In fact, getting paid to share links is a great way to make money from home.
Getting paid to promote links includes various ways to get paid, such as through affiliate marketing, social media, and websites. However, not all of them can help you make a full-time income online.
Only a few of them can enable you to make money and it takes time to build up an online presence that will allow you to make a sh*t lot of money. Additionally, it's important to note that this is not a quick and easy way to make money.
The options that are easy to make money with will not make you as much money. You can make about $200 a month or so at best.
That said, if you already have a YouTube channel, social media accounts, a website, or a blog, then you have already taken the first step into making money from links.
Sooooooo….
If you want the freedom of working from home without sacrificing your income potential, you can start making money today with these.
Remember, you will take time and tonne of effort to be able to make a decent living with sharing links.
So, how do you earn money online by sharing links? Here we go.
Note – This post may contain affiliate links and sponsored listings. Please read disclosure policy.
Want to make money quickly? Here are a few platforms to earn up to $25 – $50 in a few minutes!
What are the different ways you can get paid to share links?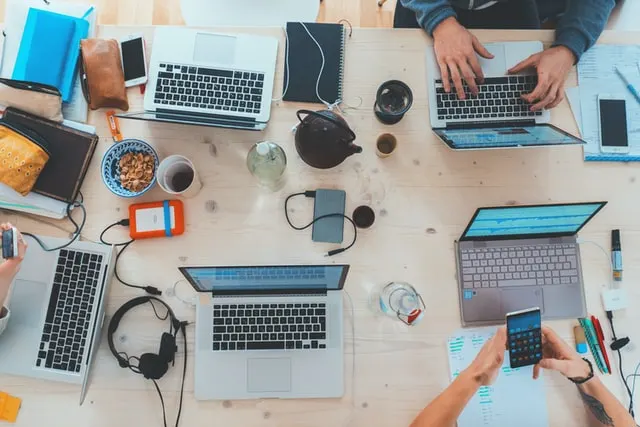 Here are just some of the ways you can get paid to share links
Adding advertising to your links
Affiliate Marketing
Selling your products
Sharing referral links
Earn Paytm Cash by Sharing links.
Adding advertising to your links
Adding advertising to your links is generally how most people get paid to promote links. It is so darn simple that it is almost scary (.. and that is why you need to be careful)
I personally do not like and recommend this method of getting paid to share links. However, I am including how you can go about it.
Don't forget to do your own due diligence.
How does Adding advertising to your links work?
You will use an app/website to shorten url and add short ads in front of your links.

When someone clicks on your shared link, they will be shown a short ad (about 5 seconds after which you will be shown a skip button).
You must have come across these kinds of links on the internet. Think of a time you wanted to read something and when you clicked on the link, you were taken to an advert.
I personally believe it hampers user experience and is quite annoying. Hence, this is my least favorite form of method to get paid to share links or promote links.
The most popular companies to work with are Adf.ly, Ouo.io, Shortee.st, and NSM.
Affiliate Marketing: How does link sharing work?
Affiliate marketing is a form of performance-based advertising where an advertiser pays the affiliate for each visitor or customer brought by the affiliate's (you) own marketing efforts.
In short, you get paid to share links and get clicks or conversions on the product or services.
Wondering why?
… because it brings in a new customer and increases exposure to the brand. It is also the cheapest form of advertising for brands.
Affiliates are paid a commission for every sale they generate, which is usually a percentage of the purchase price.
There are various ways to get paid to promote links like Affiliate Marketing on blogs, youtube channels and social media, etc.
We will discuss that in detail.
Networks that pay you to share links
ShareASale:
ShareASale is a platform that connects merchants and affiliates.
Merchants sign up to ShareASale and provide information about their products or services which affiliates can then promote on their website, social media, blog, or YouTube channel in exchange for a commission on sales.
This is one of the most popular networks that pay you to share links. Easy to sign up and very reliable.
Commission Junction or CJ Affiliate
Commission Junction (CJ) is another platform that connects merchants and affiliates.
It leads the industry as the largest, most trusted name in global performance marketing, specializing in affiliate marketing technology and services. They claim to have over 167K publishers and brands from worldwide.
In CJ Affiliate, you can find products to promote from thousands of top brands in almost any category you can think of.
FlexOffers
FlexOffers is a platform that connects ad networks and affiliate programs.
This means affiliates can find the best offers to promote from a variety of networks all in one place. Earn exclusive commissions by promoting products and services through their partner marketing platform.
Gain access to over 12k advertisers all under one roof!
Companies that pay you to share links
Amazon Associates:
Amazon Associates is an affiliate marketing program run by Amazon.com.
It allows you to promote any item on their website, in return for a commission of 4-10% on the sale. It's one of the oldest and most popular affiliate marketing programs, so it's no surprise that they pay very well.
You can choose to promote the product that you personally use and recommend or simply find a great offer and advertise it to your audience.
So, Amazon Affiliate program is the best for you to start promoting links to get paid. That said, It's important to do your research and find the perfect offer for you.
Product specific affiliate links
A lot of tools, courses, services, etc that you use has an affiliate program you can join in.
This way, you get a commission for every sale made through your affiliate link, without doing any extra work.
Some of the most popular tools that have affiliate programs are: Teachable, Doba, Teespring, Ibotta, Rover, Poshmark, Instacart, Postmates, Udemy, etc.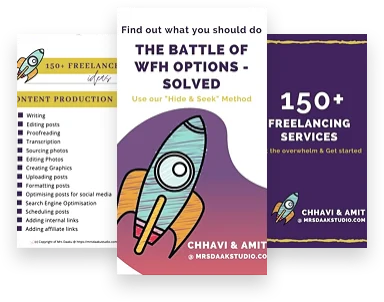 Earn Money by Sharing Referral links
Sharing referral links is another excellent method to make some money while doing nothing.
This is probably the simplest way to make money with links. Simply join up with a few websites and you may earn money each time your friends click on your link and become members.
Your link is unique to you so make sure you use the right one.
For every successful referral, you get paid a bonus and sometimes percentage of your referrals earnings for a lifetime
Despite the fact that these websites pay you for the referrals, this isn't a job that will help you pay your rent or bills.
A few of the best ones are:
Rakuten:
Since its founding in 1997, Rakuten has helped shape the way people shop online, offering Cash Back, deals, and shopping rewards on the world's largest selection of products and services.
To date, their 12 million members in the U.S. have earned over $1 billion in Cash Back at their favorite stores.
They have a referral program wherein you get paid for referring a friend onto their platform.
The one essential precondition is that the person you refer needs to make a qualifying purchase for you to get a bonus.
In general, you will earn about $25 for each referral.
Swagbucks:
Swagbucks is a well-known rewards program that pays you in gift cards for the things you do online.
You can also earn points by referring friends. For every 1,000 SBs (Swagbucks) your friend earns, you will get 10SB.
Plus, they offer a $5 bonus when your friend signs
The best part about this program is that you earn a percentage of what your referrals earn for a lifetime.
Inbox Dollars:
InboxDollars is a popular rewards program that pays you cash via PayPal for taking surveys, watching videos, shopping online, and more.
Again, they have a referral program and you can earn upto $1 on each referral + 30% recurring income on each of your referral earnings.
Besides that, you can also look into:
Ibotta – up to $20 sign up bonus + $10 per referral

MyPoints – $10 sign up bonus + 25 points per referral. You will also earn 750 points when your referral spends $20 or more in the first 30 days along with earning 10% of all their eligible Points!

Qmee – $3 sign up bonus + $1 per referral
Earn Paytm Cash by Sharing links.
So do you want to earn Paytm Cash by just completing tasks like filling surveys, playing games, or even watching and downloading videos?
Well, you can. All you need to do is use the right apps that let you use your phone and earn money
Your first step is to download the latest Paytm App. Once you sign up, you can find the "Invite Friends" button in the money transfer tab.
Copy the link and start referring friends who haven't yet joined in. You can only refer upto 100 and get paid 13 cents for every successful referral.
However, you can use certain apps that reward you with up to Rs. 100 ($1.30) per referral and 100% cashback offers.
MPL Game pro App
Mobile Premier League (MPL) is an online gaming platform where you can play games similar to Match 3, Spider Solitaire, Bubble Shooter, Baseball Star, Bowling, etc, and is a gamers paradise.
MPL not only pays you for referral links but also pays you real cash for playing online games. You can easily earn up to Rs 60 + 9 MPL tokens
Download the app and find the Refer & Earn tab at the bottom right corner inside the app. Start by sharing your link with friends.
What you get?
₹75 Bonus Cash when your friend joins MPL
Get 50% of your friend's first deposit, up to a maximum of ₹75 Bonus Cash.
What your friends get?
Guaranteed benefits of ₹75 Bonus Cash on signing up and upto ₹50 on playing on MPL
You get to cash out your reward through Paytm, Amazon Pay, and Bank transfers.
RozDhan
RozDhan is the best app in India for you to earn quick money. You can earn money by playing games and reading the news.
You get a Rs 80 bonus on sign-up and up to Rs 25 per click on the link that you share with your friends.
Click here to download RozDhan and claim your reward today.
Sell your own products:
Instead of promoting other people's products and services, you can also sell your own products and services.
Not only will this make you more money, but it'll also put you in control of your own business
You can create an e-book, develop a video course, or sell any service you provide. Just make sure you have a unique selling proposition
Share your product link with friends, family, or in your content instead of sharing an add, or link to other people's businesses.
Pro tip: Start your own affiliate program or referral program and get people who have already signed up with you to share your links instead.
Check out how to create a bestselling eBook right now
Places to share links to make money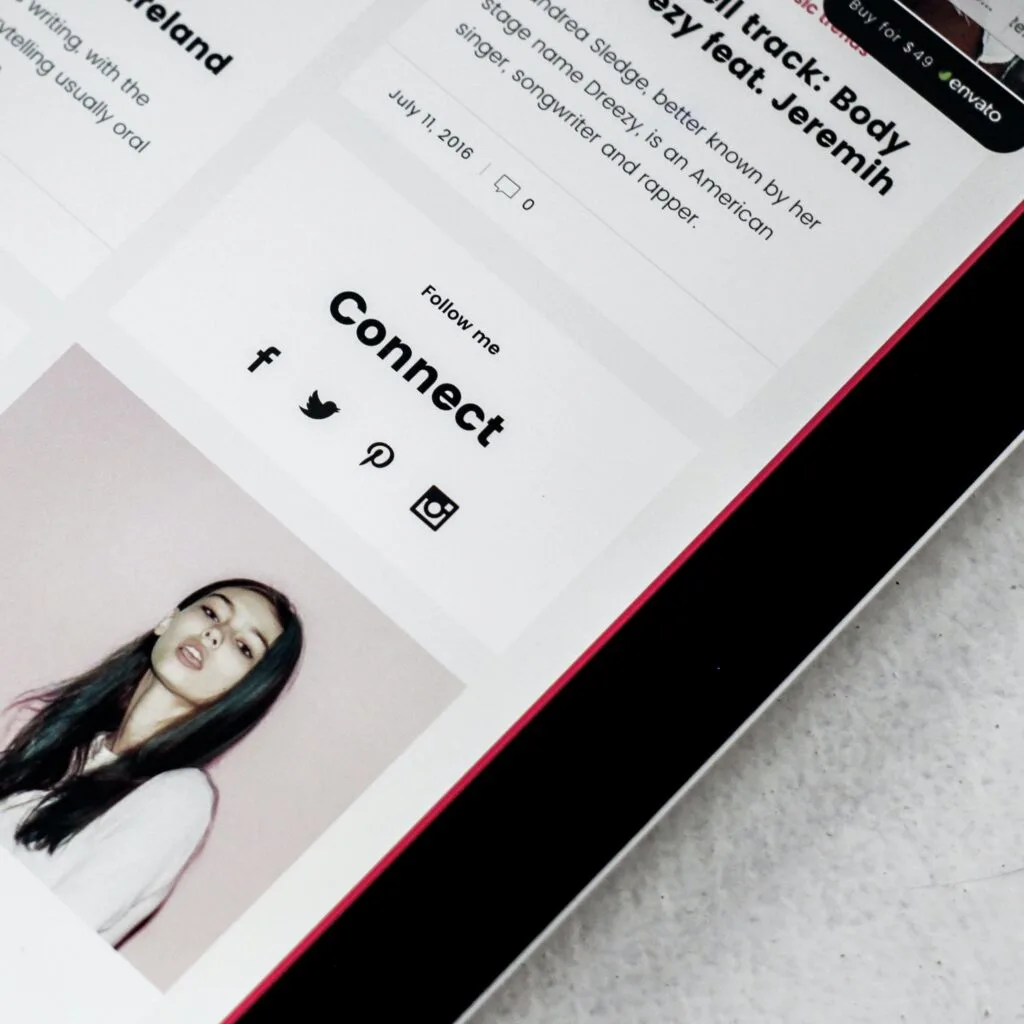 Share Your Referral Links to invite friends to sign up or use a product.
It is as easy as it sounds. You can share your links with your friends over emails, texts, or social media. You can also create a custom link to track your referrals.
When they take an action on your link, like signing up for a service or buying a product, you get paid.
Blog
For you to get paid to share links, you will need to write high-quality articles on your blog about topics related to the product or service you are promoting.
Your blog audience should be interested in what you have to say and the products or services you are promoting.
Be sure to include links to the products or services in your blog post and make them stand out
If you have no idea how to start a blog, follow this.
To better understand how to monetise a blog:
Ads – Ads are shown on your blog, and you make money every time someone clicks on it. Find out alternatives to Adsense that pay well for ads
Affiliate marketing – Affiliate marketing is when you recommend other people's products in exchange for a percentage of the sale. Check this out to learn how to go about affiliate marketing that reaps money
Email marketing – This form of monetisation involves building your own email list and then sending them targeted emails about related topics or products. Check out this free course on how to create an attractive lead magnet
Ready Set Blog for traffic – It is an EXTREMELY underpriced course on how to make money with a blog for beginners. It tells you how to set up your blog, use Pinterest and implement SEO strategies. Using her tips, I have been able to rank on page 1 of Google. You can read my first income report here.
Social Media
You can also get paid to share links through social media platforms like Facebook, Twitter, and Instagram.
First, create accounts on the social media platforms you are interested in promoting links.
Second, create an engaged following and be honest with your followers. Know what are their pain points, what they are interested in, and do more of that. You should also pick products that your audience will most likely be interested in
Next, promote products or services by sharing affiliate links with your followers.
Show them that you use the product, the results you have driven, why are you promoting it, and more.
Once you reach a point of decent conversions, you can also ask for special discount codes for your people.
Video Marketing – YouTube
If you have a youtube channel and would like to be paid for it, you can also share affiliate links to products or services.
Just like social media, be honest with your viewers and share your affiliate links to products or services that you are interested in.
Make sure to also create an engaging video including the details of the product, why should they get it, how it will help, and more.
Finally, make money by monetizing youtube videos through google AdSense or other products.
Email Marketing
If you own a list of emails, you can also promote affiliate links and make money through them.
Just like social networks and youtube, be honest with your subscribers and share your experience.
In this case, an affiliate link to a product or service that will help them solve the problem they are interested in right now.
Be sure to also offer a discount for the product or service you are promoting, if possible.
Have no idea how to start email marketing? Check this out.
Check out this free course on how to create a freebie that sells and coverts
Facebook Group Marketing
You can promote affiliate links in Facebook groups to drive traffic for promoting products or services.
Create a Facebook account and then search for relevant groups that allow promotion of products. Join active groups and offer value to the group members first by answering questions, sharing valuable content and more. When the moment is right, promote your links and make sure to follow Facebook rules in groups.
That said, most Facebook groups will not allow sharing links or promoting links.
So, create your own Facebook Group as a group owner. Start marketing them in other groups, social media channels and blog to attract relevant audience.
Make sure you are utilising keywords so people can find you on Facebook through search.
Once you have members, you can start sharing and promoting links.
Frequently Asked Questions: get paid to share links
Can I earn money by sharing links?
Yes, you can earn money by sharing links. The amount you earn will depend on the company or program you are working with.
How do you get paid when someone clicks a link?
When someone clicks one of your links, you will get paid.
You can either get paid by direct deposit to your bank account or through Paypal, Venmo, CashApp, cheque, etc. It will depend on the company you work with.
How much can you get paid to share links?
Depending on which method to choose to go with, you can make anywhere from $100 a month to over 10000 a month.
Conclusion: Get Paid To Promote Links
If you're looking to make some extra cash while working from home, then getting paid to share links is a viable option.
You'll need an online presence that will allow you the opportunity for making lots of money in this business.
It's not easy work and it takes time before your efforts really pay off.
But if you are ready for a challenge, there are ways to get started today!
Get Paid To share Links