How to Find VA Jobs for Beginners
Have you wondered why the market for virtual assistants is booming?
From startup owners to solopreneurs, from professionals to artists -everyone wants a VA. They want to delegate specific jobs to an assistant who can virtually help with these tasks and save time.
But every fresher wonder how to find VA jobs for beginners, right?
Today, we will help you follow the right plan to find VA jobs and build yourself a prolific career.
Want to know how to become a Virtual assistant, start here.
Note – This post may contain affiliate links and sponsored listings. Please read disclosure policy.
Want to make money quickly? Here are a few platforms to earn up to $25 – $50 in a few minutes!
How to Find VA Jobs for Beginners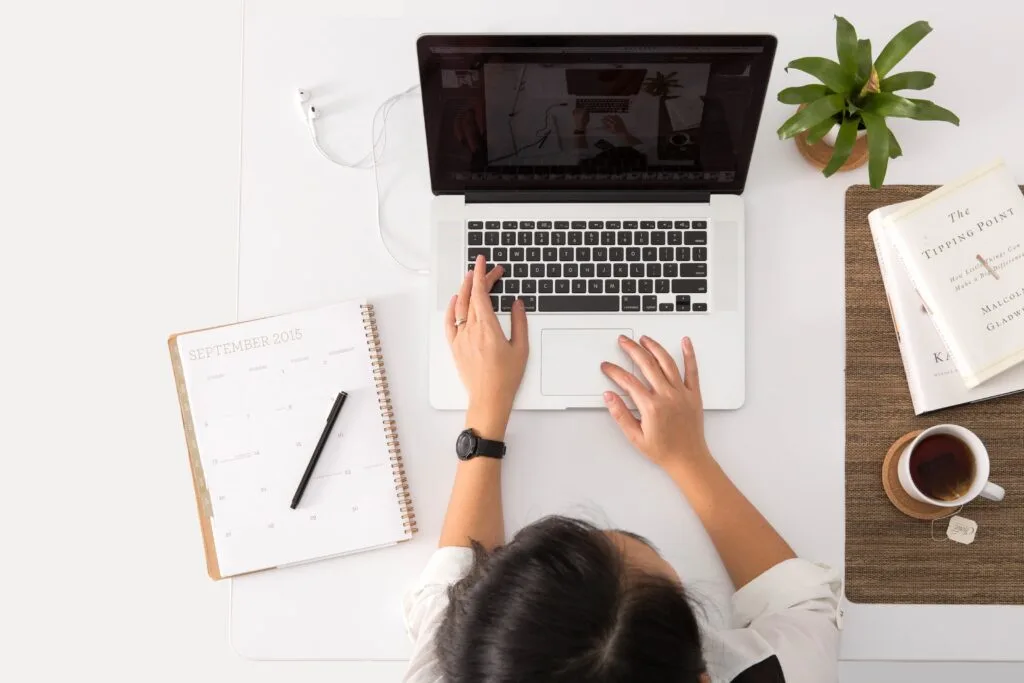 As a VA, you get the advantage of working from home, as that would be more cost-effective for your employer. It will even leave you with the flexibility to work alongside family or educational commitments!
But as a beginner, you may not have the job of a VA falling into your lap as soon as you start. To begin your career as a VA, you need to follow a proper plan of action.
Related: High Paying Online Jobs – 13 jobs no one is talking about!
Here are the steps to take to start your career as a VA.
If you want to grab a step by step plan on becoming a VA and get one whole year of coaching calls with it, I recommend you check out The Profit Plan.
i) Pick a Niche
You can become a VA and perform various duties. It can be simple tasks, like sending emails and noting down appointments.
It can be a task that requires skills, like social media management or blogging.
So pick the niche in which you want to offer your services. But don't put too much on your plate all at once.
Related
ii) Get Trained
You may think that becoming a VA is easy, especially if you choose a niche that is right up your alley.
However, you must be updated about the latest technology required to provide online assistance.
Various courses are available by industry experts like Gina Horkey and Abbey Ashley, etc.
If you want to grab a step by step plan on becoming a VA and get one whole year of coaching calls with it, I recommend you check out The Profit Plan.
iii) Create a Website
A website can be a great portfolio to show the world what you can do or have done.
Secondly, it allows you to look professional. In addition, your website can have a contact form so that people interested can contact you.
Put your website link on your online profiles or share it among acquaintances to find work!
The final thing left to do is to find a job. You can join various job portals or freelancing sites to get connected with potential clients in exchange for a small commission.
Or you can use newspaper ads, contact people on social media platforms, network at seminars, etc.
Related: How to become a Virtual Assistant for FREE
Let's check out the two ways of finding VA jobs for beginners.
a) Finding VA Jobs on Websites
There are several websites that might help you find VA jobs, even as beginners. You have to create profiles on these sites to share the details of your qualifications and experience.
These sites often charge a small commission, while some of them also charge a small fee in the beginning, mainly for background checks.
Here's a list of websites to find VA jobs:
i) FancyHands
Fancy Hands recruits VAs to join its team as a virtual resource. You have to handle calls, schedule appointments, make hotel bookings, perform data entry tasks, etc., for small and mid-level companies.
You can join as an Operations Associate and gradually scale up to become a manager, supervising teams of assistants.
ii) Zip Recruiter
Zip Recruiter is a job portal that you can use to apply for multiple positions at once. It will use advanced artificial intelligence technology to match you with a potential employer looking for a VA.
You might even find jobs in your own location. But make sure to apply for opportunities that match your skills.
ii) Zirtual
Through Zirtual, you can get connected with corporate teams, solopreneurs, professionals, etc. It specializes in offering virtual assistance. You may need to research events, plan tours, organize expenses, etc.
You must respond to clients within 2 hours of the request. 50% of what Zirtual makes from the end client goes to the VA.
iv) 247 Virtual Assistants
247 Virtual Assistants helps companies to choose VAs from across the world. That's a great opportunity for both VAs and organizations.
However, the pay rate for VAs living outside the US will earn less than those working out of the US. You have to be meticulous and highly skilled in your niche.
v) Task Virtual
Task Virtual offers services that have been widely accepted across the world. It also allows VAs from around the globe to join the platform. But the non-US VAs will likely earn much lower rates.
You can find clients in real estate, social media, e-commerce, and more. VAs will receive training from the company or the client after joining.
The pay rates on all these platforms will depend on the difficulty level of the job and your skills. You can earn between $10 and $26 per hour, with an average hourly rate of $16.
Your annual salary range can be $21k-$62k. But you should expect a profit-sharing of up to $600 a year, depending on the platform.
If you want to grab a step by step plan on becoming a VA and get one whole year of coaching calls with it, I recommend you check out The Profit Plan.
Related:
Work from home jobs that provide equipment
Write For A Digital Nomad Blog
b) Finding VA Jobs Independently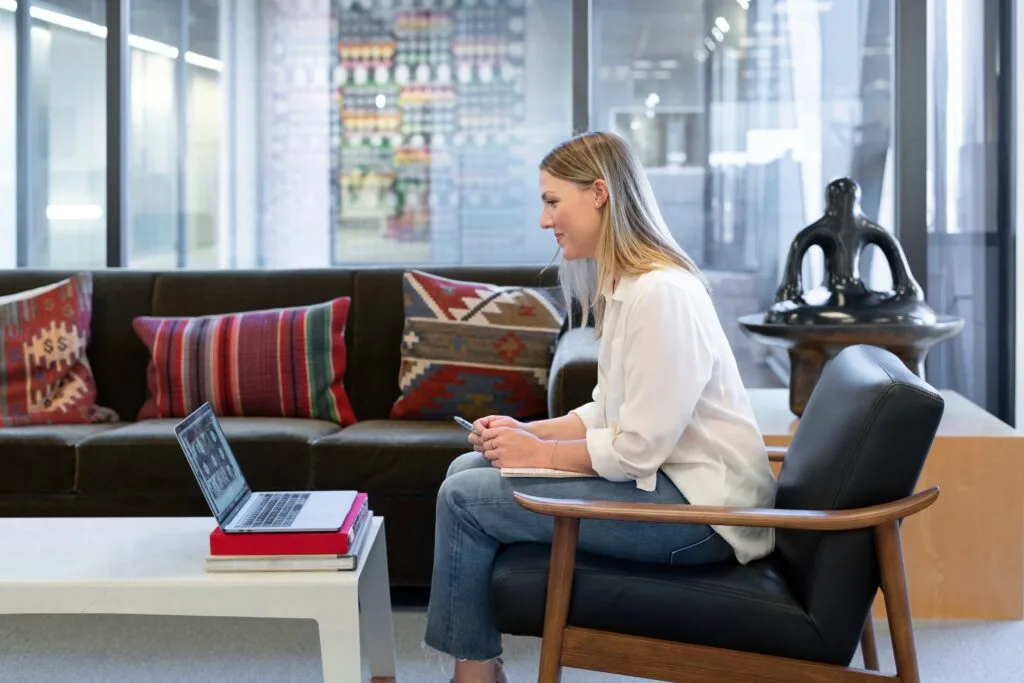 Besides websites, you can try looking for VA jobs independently, as well. In fact, it is best not to depend on websites alone and start looking for VA jobs on your own to build your business.
The whole game depends on networking here. For that, you can take different channels to follow certain essential steps –
i) Friends/Family/Acquaintances
Be unabashed about reaching out to your acquaintances -friends, family, colleagues, colleagues, etc., and tell them about your new business.
Inform them about your offers and request them to spread the word. Word of mouth and personal recommendations can be an excellent way to get started.
ii) Client referrals
Once you start working with clients, make sure to give them the best quality. Then, request them for testimonials and recommendations.
It's likely that your client has friends or colleagues who also need VAs, and getting a reference from a peer will always make a stronger case for you when you're trying to look for jobs.
iii) Linkedin
One of the best platforms to build professional relationships is Linkedin. Use the platform like a digital CV, and share your work there.
Join groups for VAs and connect with professionals, solopreneurs, businessmen, bloggers and vloggers, digital marketers, etc., to build connections. These might help you land a job.
iv) Facebook
Facebook is not just for memes and chats. It is an excellent place to find groups of like-minded people, make connections, and find jobs.
You can promote your work and your website there with the help of a page. You can also form or join groups to get in touch with other VAs and people who need online assistants.
v) Instagram
If you thought that Instagram is for sharing selfies -think again! This is where you can give visual presentations of your work ethics. You can share your offers with the help of static and motion posts.
You can get in touch with social media influencers and entertainers who might be in need of VAs!
Even if you are on a website, you should also follow the above steps and get networking on your own. It will help you stay connected with people in the industry and remain updated.
You will get to join seminars and webinars and have the advantage of personal recommendations.
If you want to grab a step by step plan on becoming a VA and get one whole year of coaching calls with it, I recommend you check out The Profit Plan.
Related:
Remote Interview – 7 Best Practices to Ace your virtual job interview
How to become a freelance writer with no experience?
c. Frequently Asked Questions on VA jobs
As a newbie who has just started looking for jobs as a VA, you will have certain questions, for sure! Here are the answers to some questions.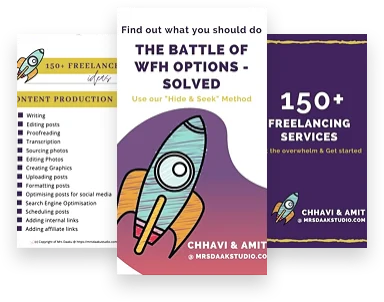 i) What is a VA?
As a VA, you'll need to provide assistance services and work remotely for someone in a different part of the world.
Your job may include anything from bookkeeping to writing, from managing the calendar to handling social media.
Your job will be to handle your employer/client's tasks to save time.
ii) How do I become a virtual assistant with no experience?
If you have no experience as a VA, don't worry. Everyone has to start somewhere, right? First, figure out what services you'll offer, depending on your skills and interests.
Then, get trained and start looking for jobs. You may need to work at low costs initially to build your portfolio.
iii) How do I start working as a virtual assistant?
To start your journey as a VA, the first thing to do is figure out what services you want to offer and then get trained to learn current software and protocols.
Build your website, portfolio, and social media presence, and join job portals. Don't forget to network independently, too!
iv) What do I need to become a virtual assistant?
As a VA, there are different services to offer. You'll definitely need to know the basics about handling a computer and the internet, as you'll perform tasks remotely.
Communication skills in writing and quick response are also essential. The rest of your skills and knowledge will be related to your job.
v) What is the average pay for a VA?
The pay scale of a VA depends on where you work and your services. In the US, the average income of a VA is $16/hour, according to a study in May 2021.
The average annual income is around $42,000. Your yearly base salary can range from $21k to $62k.
vi) Are virtual assistants in high demand?
The world has gone digital, and everyone knows that working remotely is not only possible but also easy and cost-effective.
So the demand for VAs who can offer their services online has gone up. Plus, since people build businesses and start new professions, all the time, they need VAs for effective time management.
Related: Free work from home courses
Final Words on virtual assistant jobs
If you are a beginner but want to become a virtual assistant, don't worry. There are plenty of lucrative options out there.
You just have to follow the right ways to find VA jobs as a beginner to start a well-paying and flexible career.
If you want to grab a step by step plan on becoming a VA and get one whole year of coaching calls with it, I recommend you check out The Profit Plan.
How to Find VA Jobs for Beginners?