Travelling to India during Diwali can be tricky but definitely lots of fun. It can certainly make it to your must-visit-once list if cultural experiences form a part of your travel wish list. If you have not heard of this festival or seen a picture of any Indian family celebrating it in full form, then you should quickly take out one of your device and google it. See the grandeur and the energy of the people celebrating Diwali in India. It is one of the most celebrated festivals in India.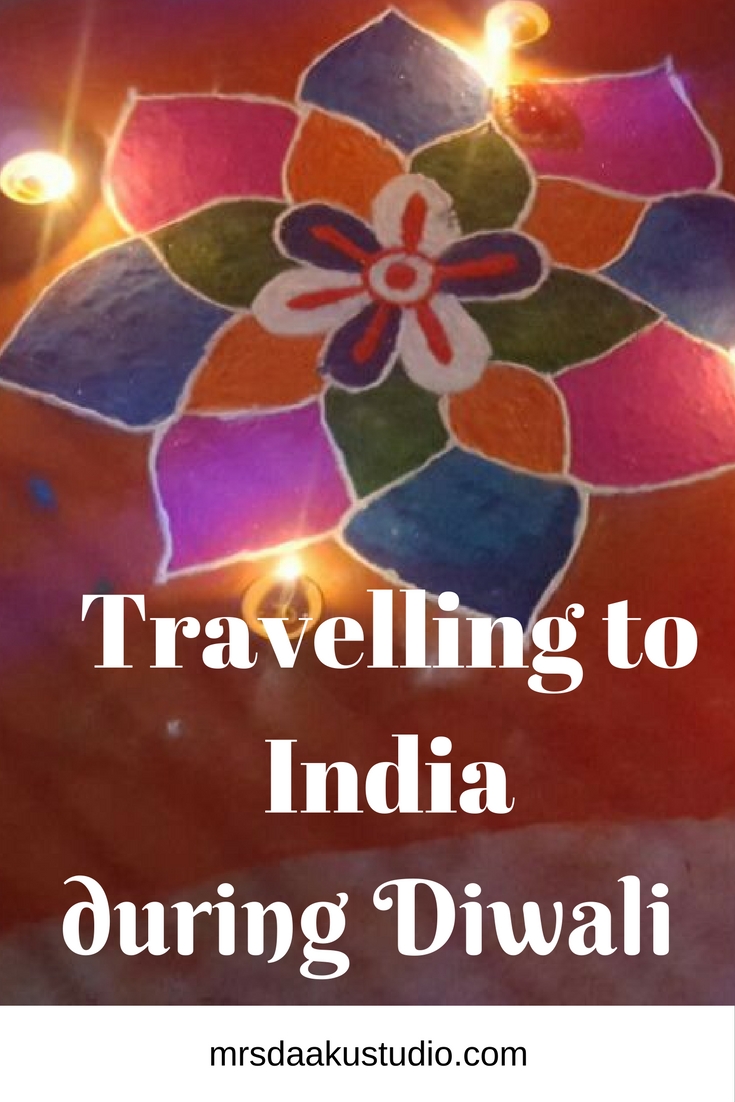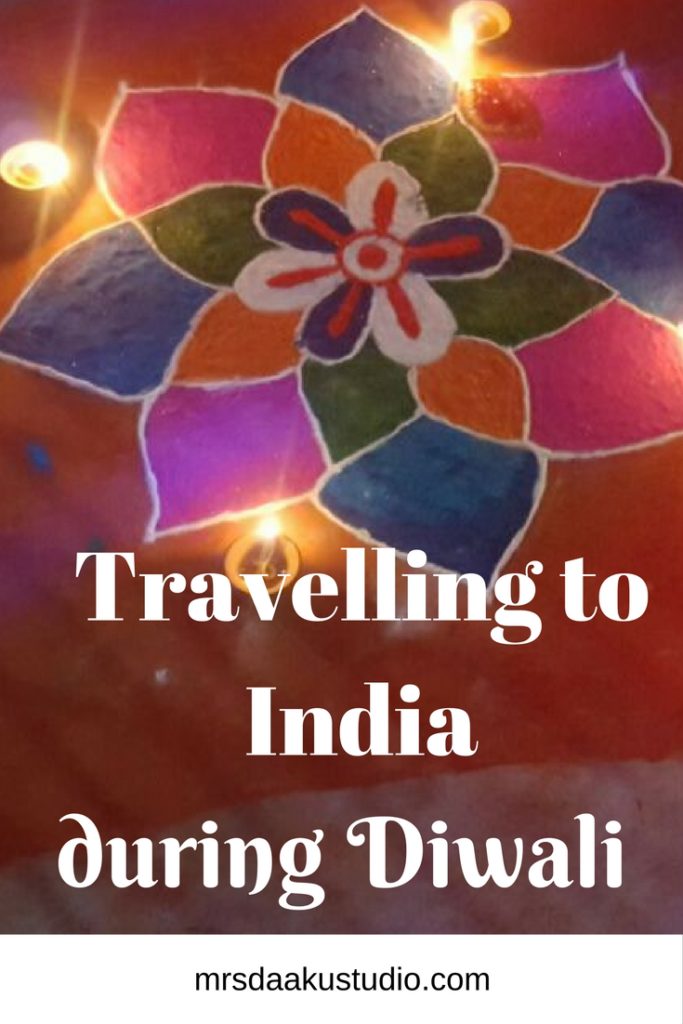 First off, let me tell you some bits about the festival. Diwali or Deepawali is a festival of lights. The significance of this festival varies according to the region you are in. It is either linked to Goddess Laksmi (the goddess of wealth and prosperity) or honours the return of Lord Rama, his wife Sita and brother Lakshman from 14 years of exile. It is a celebration of the victory of good over evil, light over dark and knowledge over ignorance.
I know, I know – a lot of people have questions around this. "Should we travel around Diwali in India", "is it safe", "what to do during Diwali", "what are the things we should be taking care of", "What would we experience if travelling to India during Diwali" etc. So, I decided to dedicate a post on this.
I. What happens during Diwali?
Basic question, what should we do during Diwali after all! The preparations for this festival starts way before the actual day. Everyone clean their houses, buy gifts, clothes, utensils, silver or gold, a lot of lamps, candles, crackers, rangoli colors, all the decorative items you can think of (twinkling lights, lanterns, streamers) and finally, lots and lots of yummy sweets.
I gave you an extremely summarised version of the entire preparation. Not as easy as it may sound! *winks*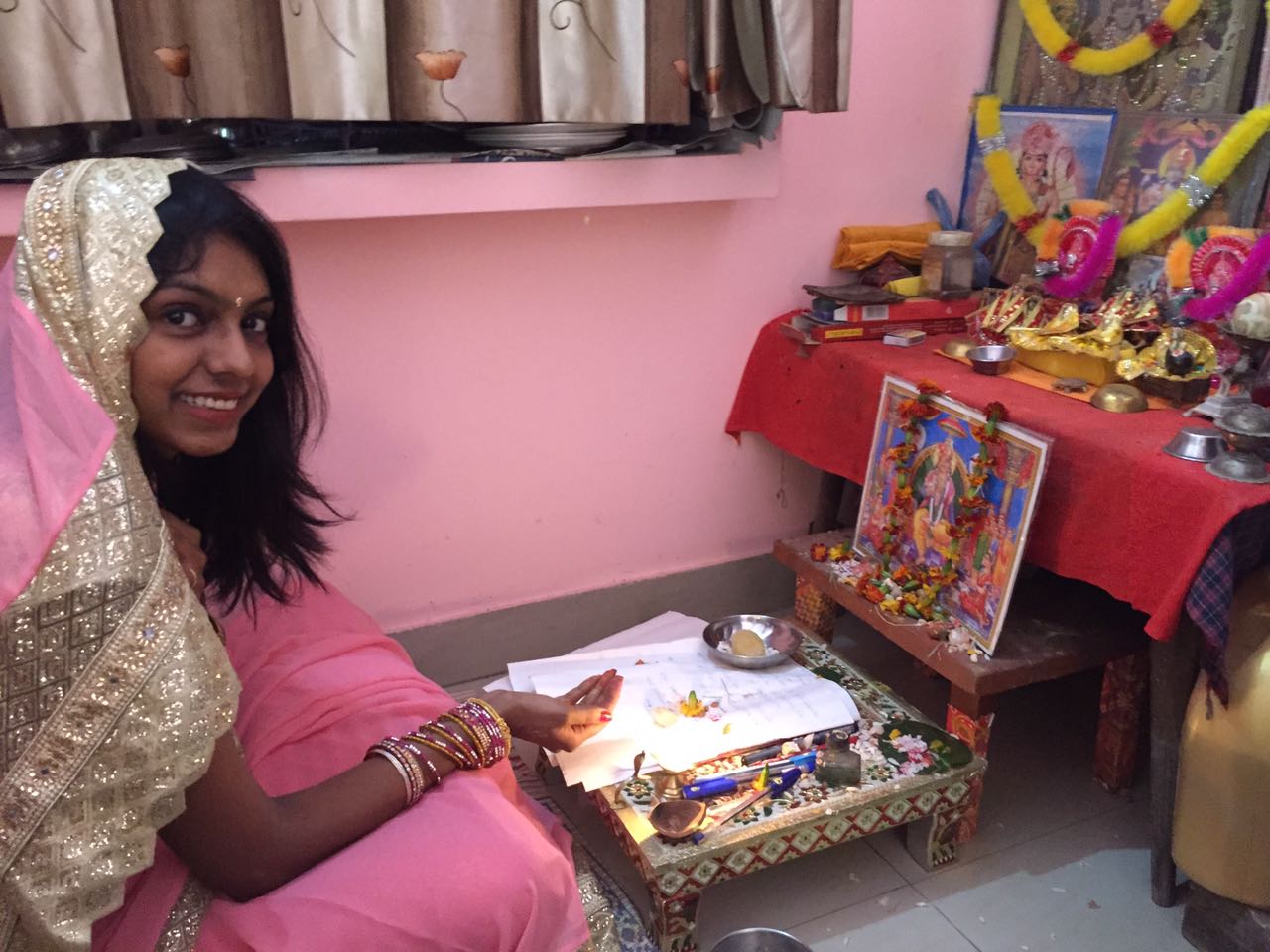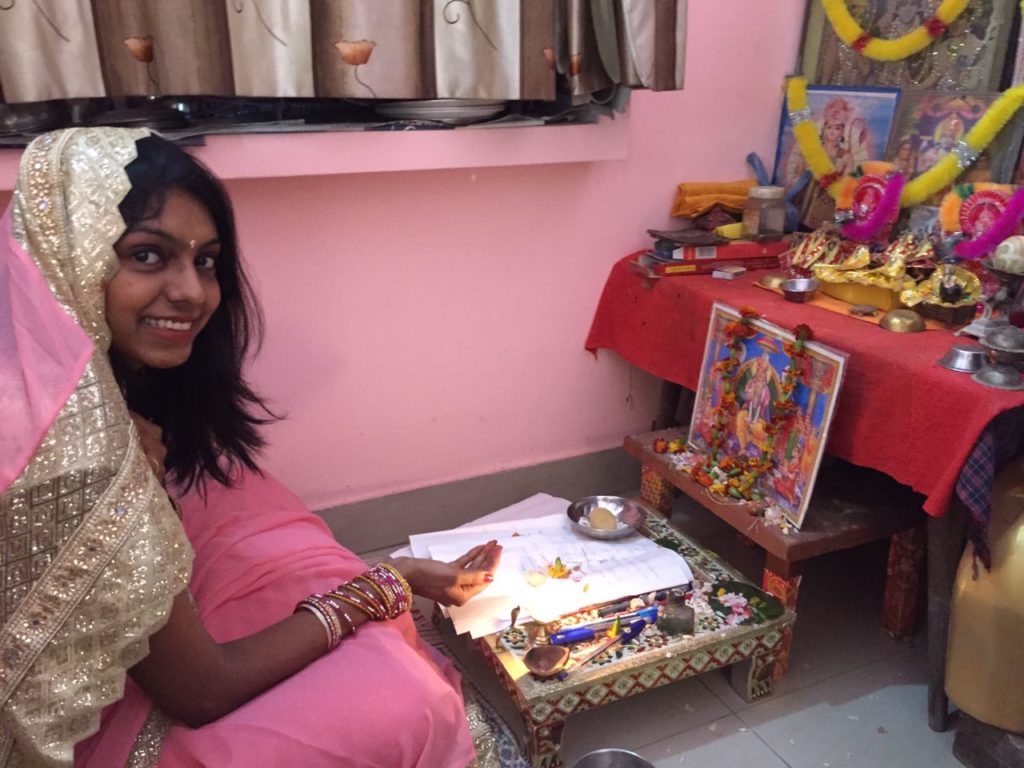 II. What actually happens during Diwali in India?
I can keep writing over this and it won't get over, okay? But, let me try.
a. Shopping! Shopping!
Diwali celebrations begins with Dhanteras. It is a day to celebrate wealth, as the word "Dhan" means "wealth". Goddess Lakshmi – the Goddess of wealth is worshipped to bring prosperity and well being. People buy gold, silver or utensils to celebrate the occasion of Dhanteras. So, we bought a steel container, a couple of other utensils for home, Goddess Lakshmi and Lord Ganesha's idols made of silver.
Besides this, new clothes! Yay! It is also considered auspicious to get heena done on your hands and legs.
One of more thing, all the brands (jewellery or clothing or electronics) have heavy discounts. If you keep your eyes open, you can definitely and most certainly can grab a worthy deal. It is definitely worth shopping if you are travelling to India during Diwali. Just take a lot of patience along with you in the malls and open marketplaces.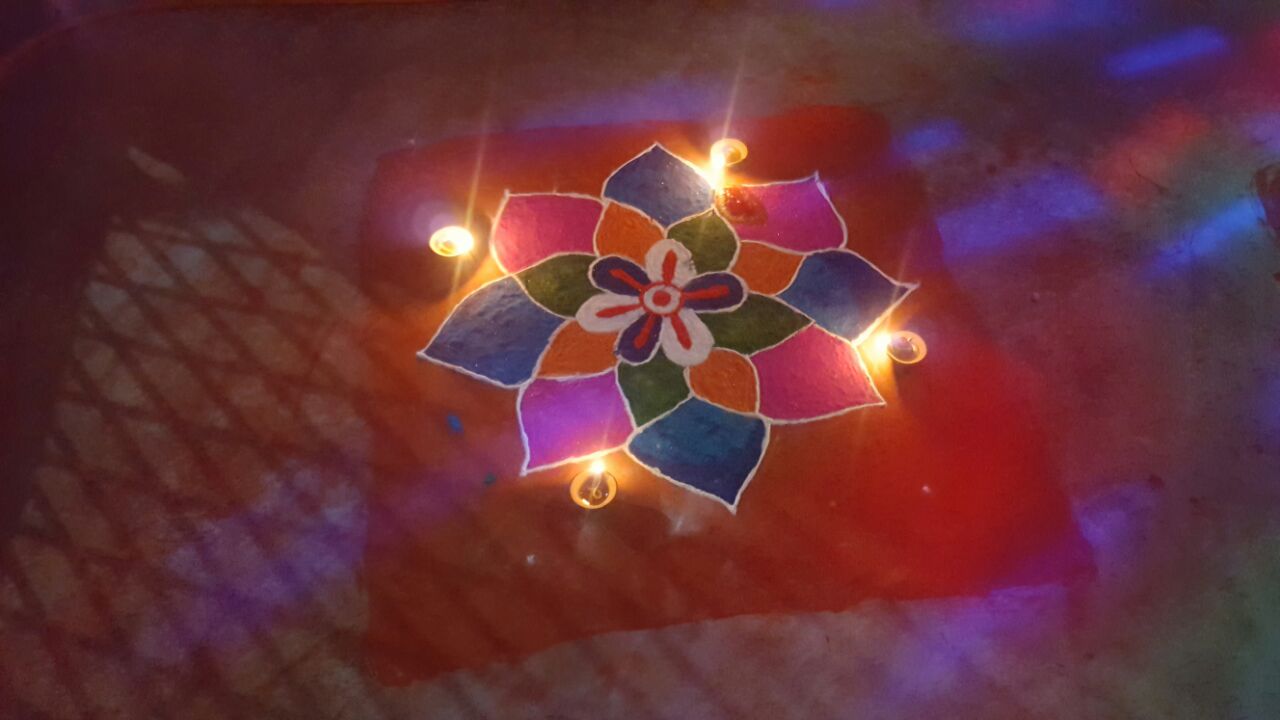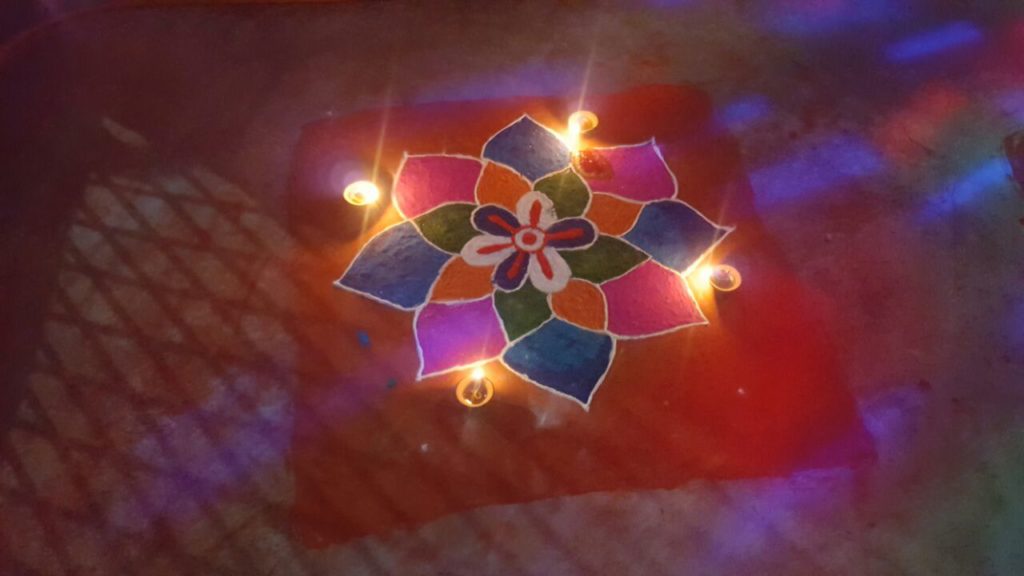 b. Make rangolis

This is one of my favourite parts. It was my first Diwali at in-laws place and it is a big deal in north India. So, I was equally excited to do all the rituals with Mr. Daaku. The day of Diwali began early in the morning. While I was busy making the rangoli, my mother in law did the other food preparations.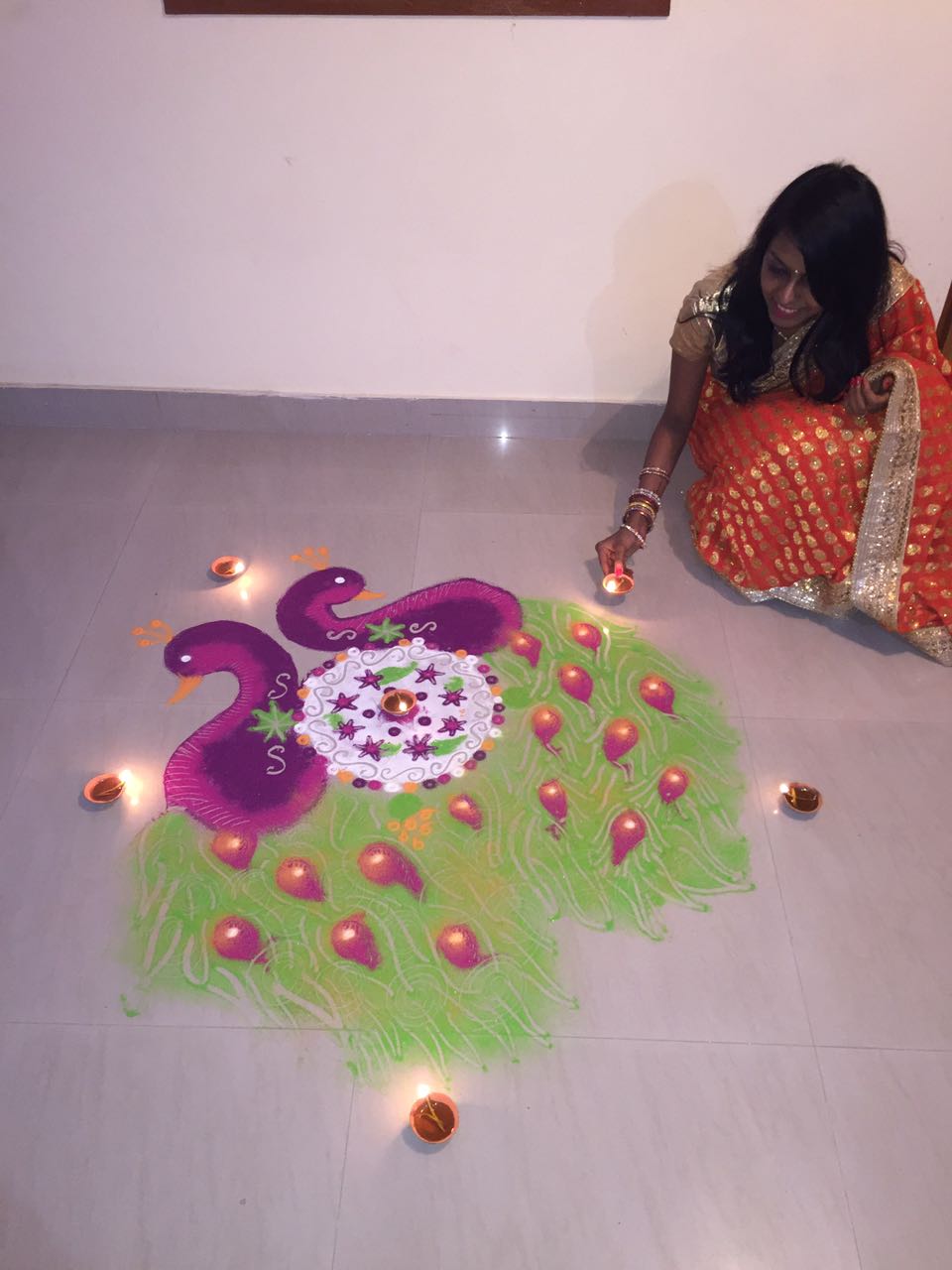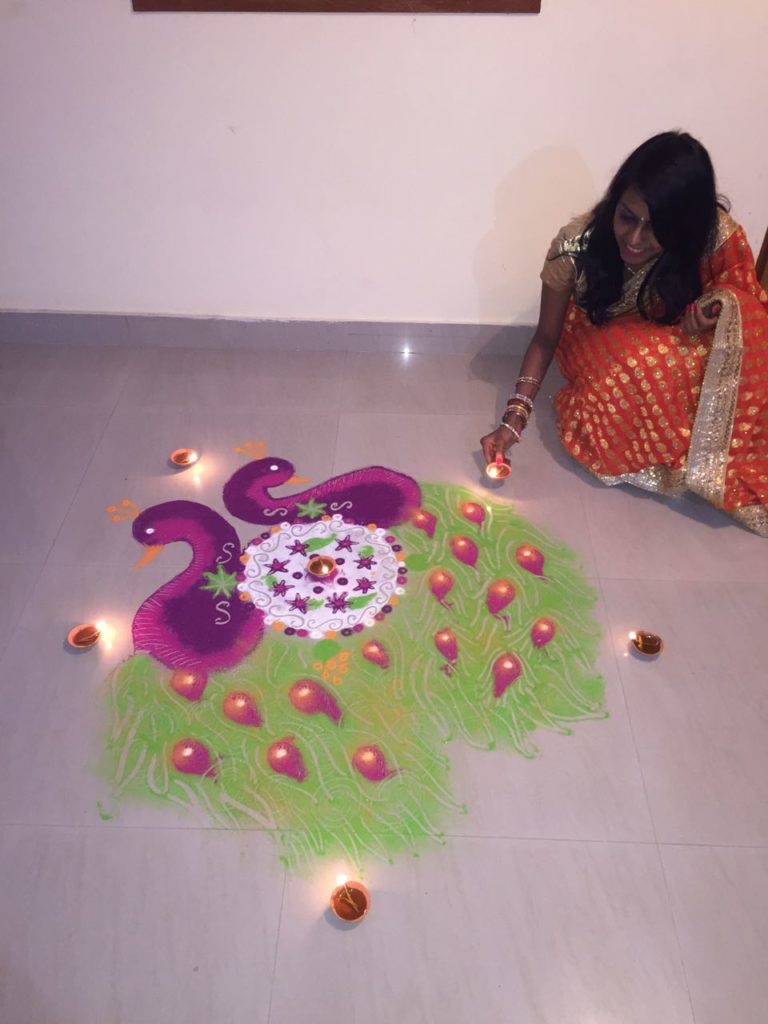 d. Go to any Lakshmi temple or perform pooja at home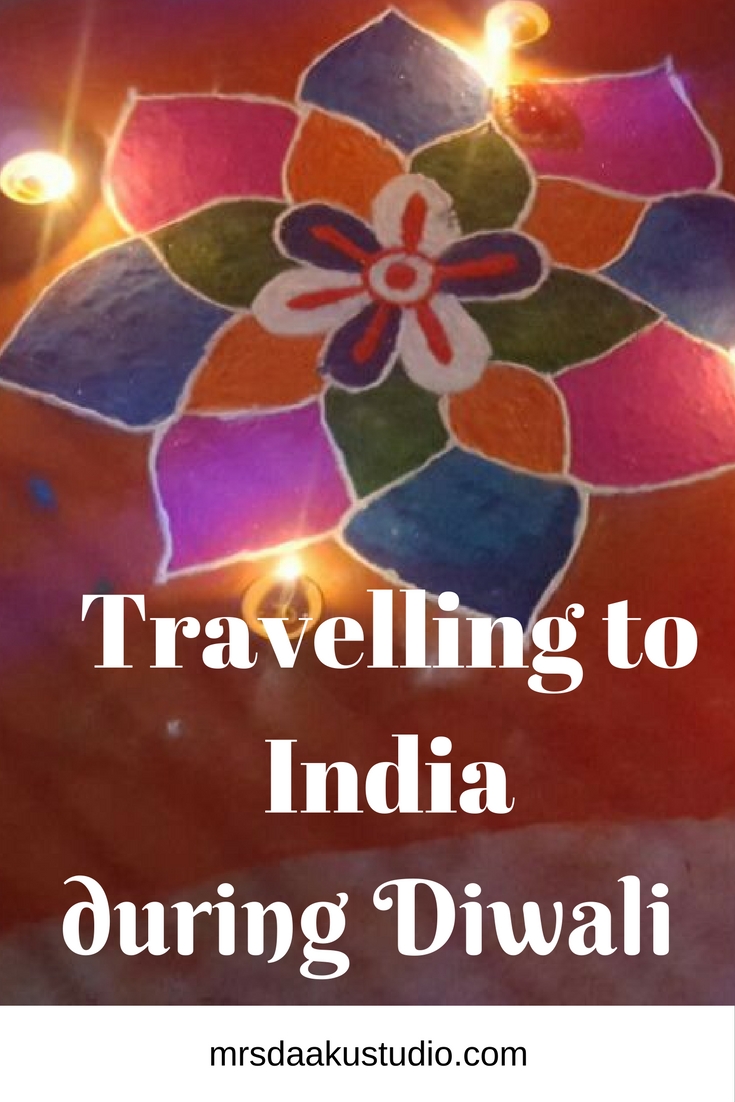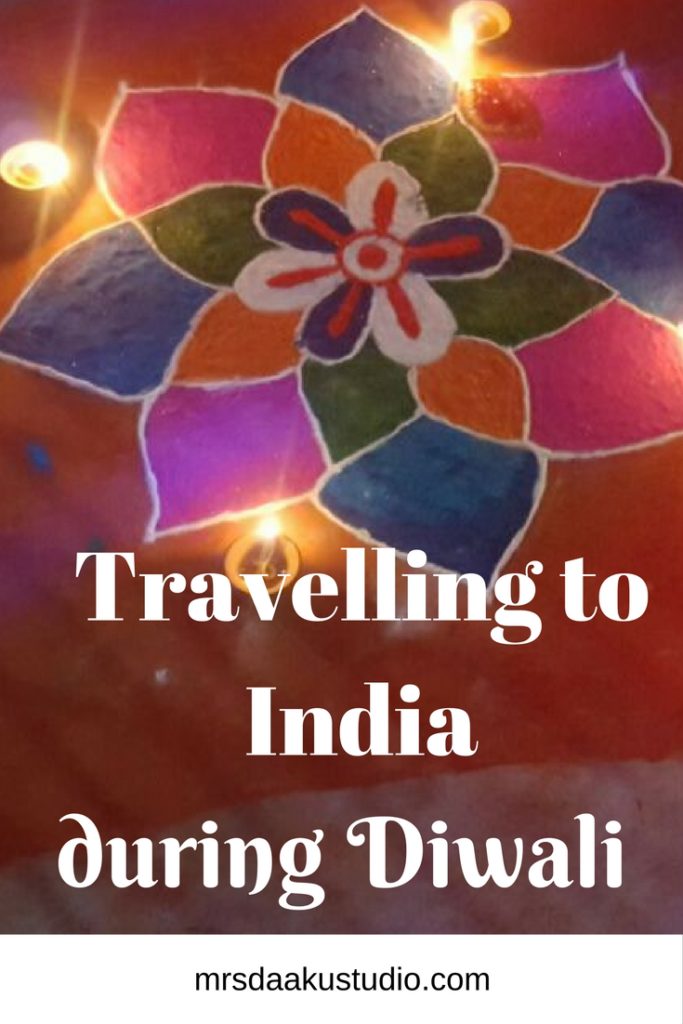 Mr. Daaku went out to shop for flowers, garlands, sweets and the other requirements of the pooja in the evening. Fast forward around 6 PM. Mr. Daaku and I went to the nearest Lakshmi temple and Shankar temple to light lamps. It is believed that all the lamps (diyas) at home should be lit from the lamp blessed by goddess Lakshmi. So, we lit 5 lamps at the temple and brought one back home.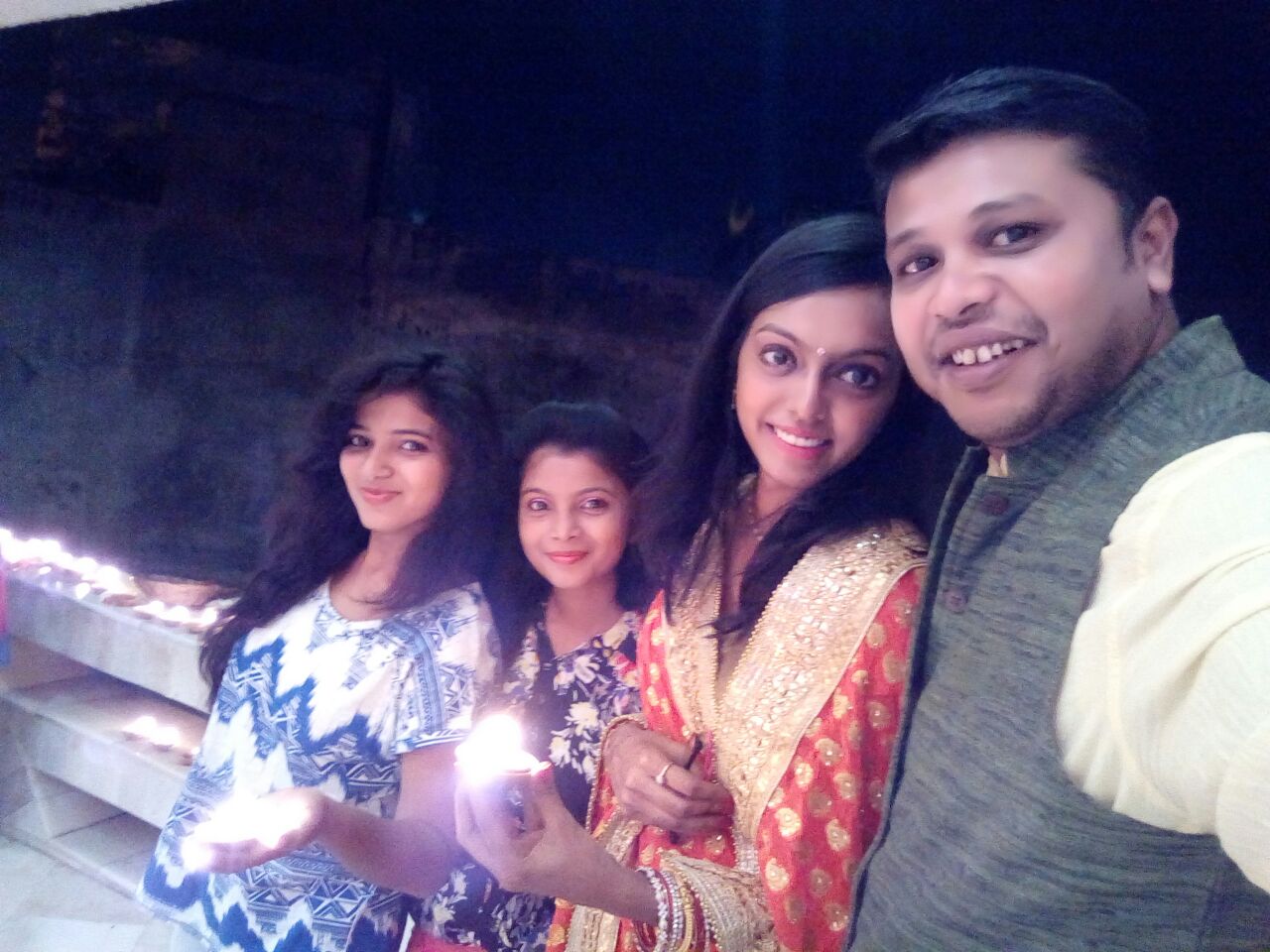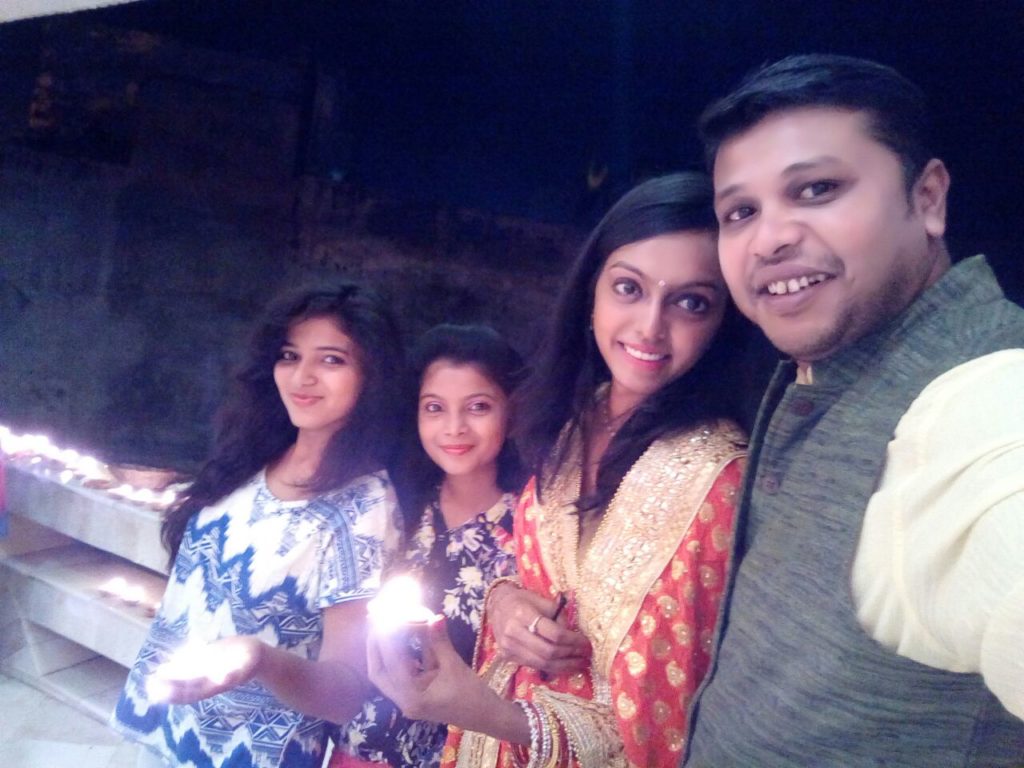 By the time we returned home, all the preparations were completed. We sat cross legged on the floor and in front of the mandir we have at home. It was beautifully decorated with flowers, paan, lamps, candles, lights etc. I could hear the fire crackers going off and smell the air scented with incense and gunpowder. We sang a couple of aartis and performed a few rituals.
So, do go to a Lakshmi temple if you are travelling to India during Diwali. It is a spiritually enhancing experience. By the way, staying with an Indian family would definitely be a bonus.
e. Light lamps and lights
Once the pooja was over, we started to prepare the lamps (diyas) and candles. Separated the cotton wicks, placed them into the lamps, put the oil and adjusted it to perfection. I went on the terrace of our house and could see a beautifully dotted skyline made up of  lamps and lights on every house around us.
The lamps are damn cheap and could cost you as less as INR 30 for 100 pieces. So, get a few for yourself and celebrate Diwali – the Indian way.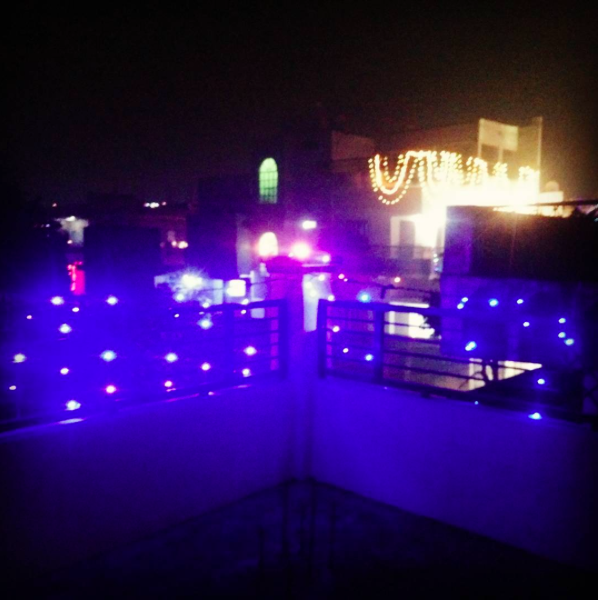 f. Burst crackers 
Throughout the night, we could hear loud bangs of firecrackers. Mr. Daaku had bought a few as he is extremely fond of crackers. We changed into more comfortable and safe clothes before we began to set off some off the crackers.
While there is no denial that crackers add to the festivities and the grandeur of the celebrations, it sometimes is a little too much.It is certainly not a very environmentally friendly day! It is more of an environmentally deadly day. So, I would leave the choice to you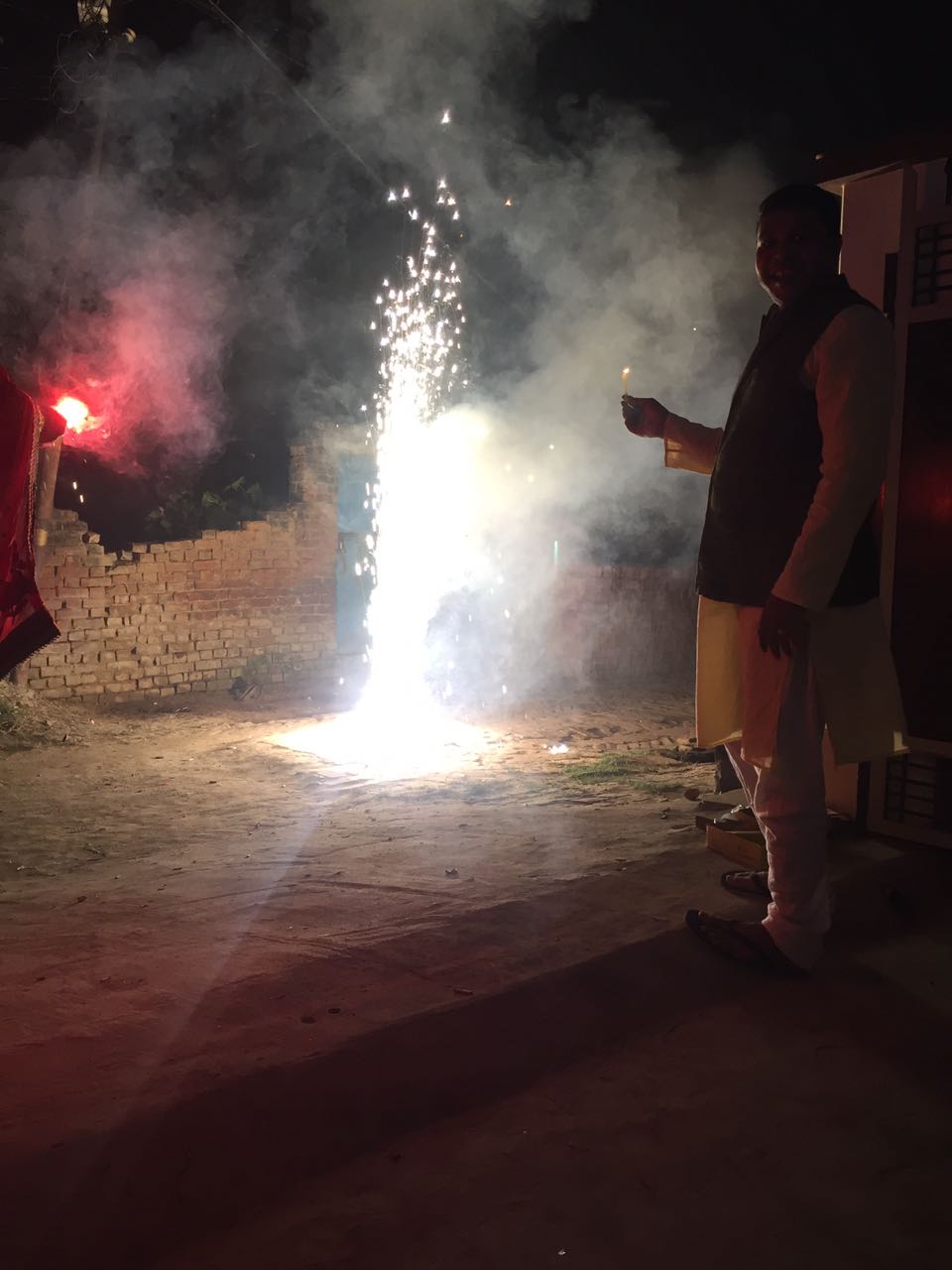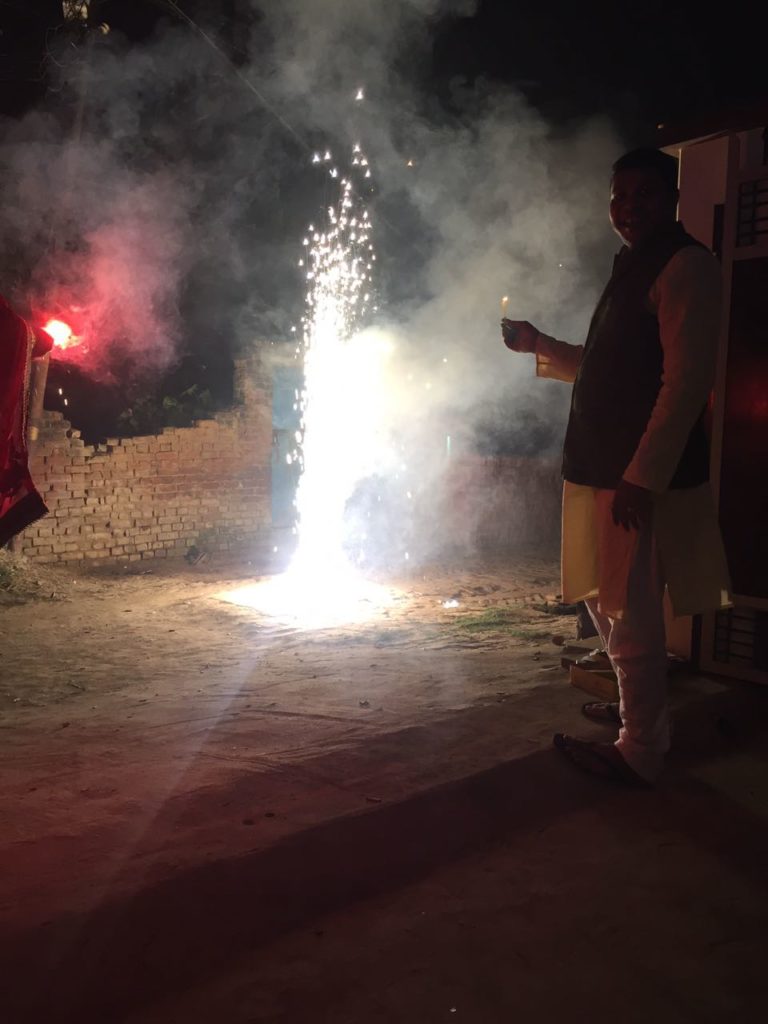 g. Eat, eat & eat 
A lot of food is cooked during this festival, to eat and to distribute.
The frenzy in the sweet shops will be overwhelming with people everywhere, trying to buy the items they require. If you take a helicopter view of any market place, you will term is as madness.
Now, that I have told you the things we do, you can pick up your favourites if you are travelling to India during Diwali and enjoy the festive season.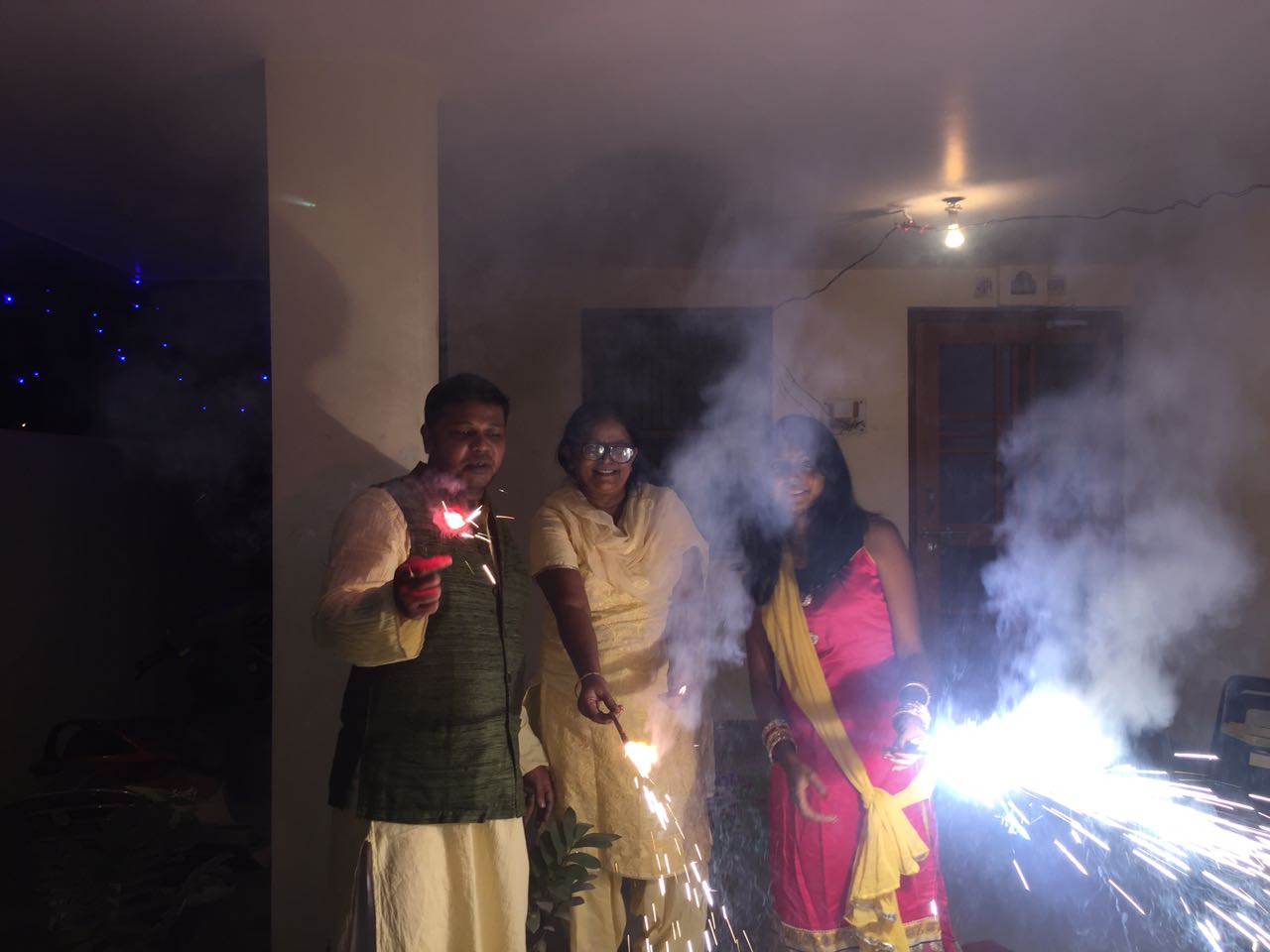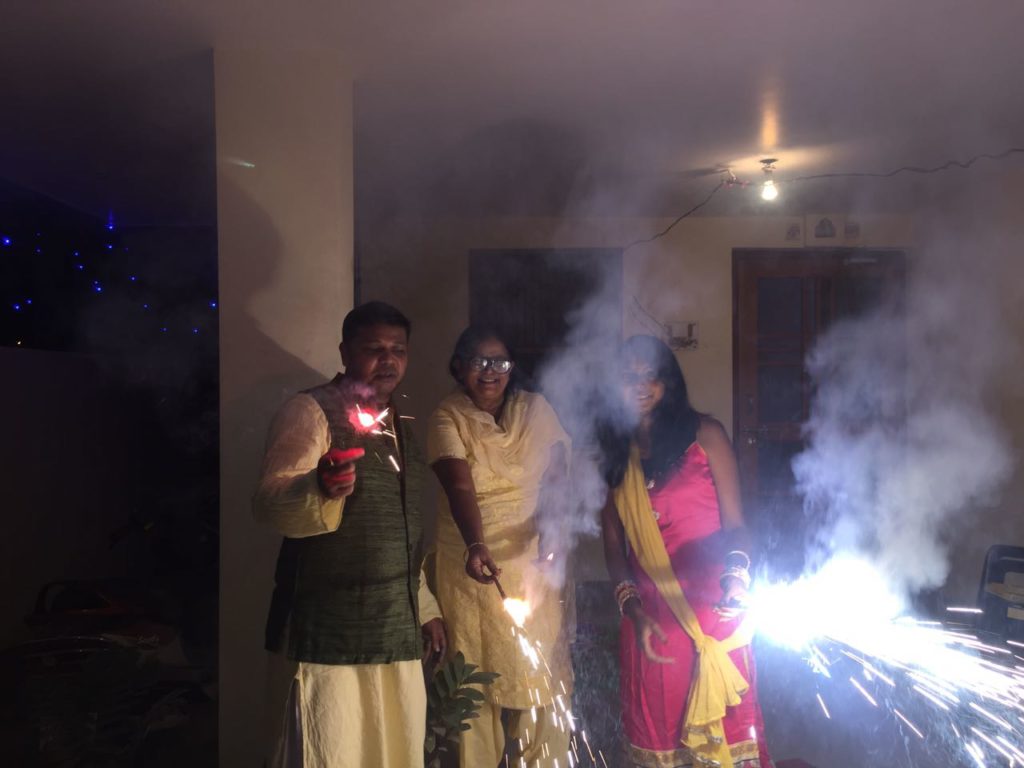 III. Things to consider while travelling to India during Diwali
While it is going to be an overwhelming experience to visit India during Diwali, there are certain things you must know.
a. Travel is hell: It is extremely difficult to get tickets to anywhere one week before and one week after. And, if you do, it will burn a hole in your pocket. So, make your travel plans in advance and book your tickets beforehand.
b. Too much chaos: Everybody is on a holiday and everybody is out shopping or selling. So, any place with a market nearby is chaotic. Also, you will find increased traffic during this time.
c. Loud and Hazardous: Told you, too many firecrackers and too much noise. Considering that the firecrackers are set off in  the open, chances are that you might get hurt if you don't take precautions.
d. Beware of bloated price tags: The sellers and the hawkers know that their items would sell. Someone will buy (considering the population of India and the belief attached to the festival!). So, they tend to charge higher. They don't respond well to bargains as well.
e. Oops moments: Stock up the required items and if you are in a smaller city and withdraw enough cash. The markets shuts down for 2-3 days around diwali. ATMs run out of money sometimes. Mr. Daaku warned of this beforehand as it has happened with him in Varanasi
f. Accommodations are expensive: It is a festive season. If you wish to be around places which give you sublime spiritual experience like Haridwar, Varanasi and Ayodhya – be ready to splurge. However, the hotels do give festive offer and some of them are worth taking advantage of.
g. Go veg: All Hindu's turn vegetarian during this festival time. It is no-meat-holiday.
Have you been to India during Diwali? If yes, feel free to share your experience with me by commenting below. If you are travelling to India this year, make this holiday momentous and savor the culture which encompassed celebration of Diwali in India. May this festival of lights bring you prosperity and success!
Happy Diwali!