I hope you have read my post on shopping in India, especially in Delhi. Click here to see what we shopped at Sarojini and read about my experience here if you haven't already. I bargained a lot and bought a lot in INR 2500. Yay!
A lot of you emailed me asking for tips and hacks to bargain in these markets. So here it is guys –
I totally get it! Someone finds it tough and someone embarrassing. It is absolutely normal to have mixed feelings about aggressive bargaining!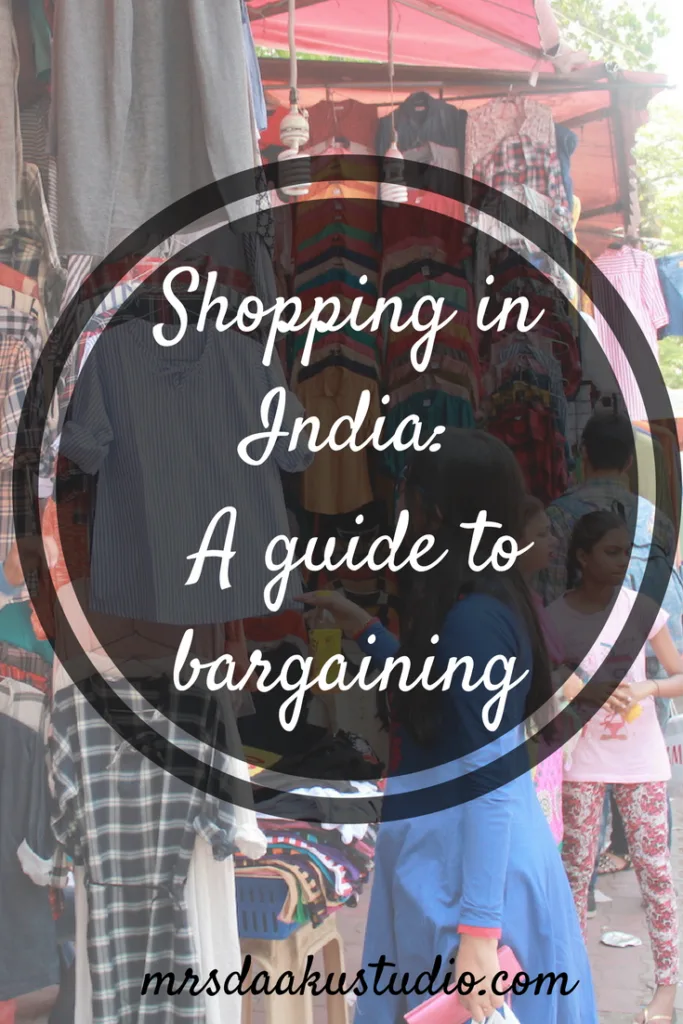 But hey, it is your hard earned money and you probably (I hope so!) want to spend it wisely.
We need to learn this art by practicing it. Let's start your lessons.
Fact 1: India is country where you can find cheap and excellent deals. By cheap, I do not mean bad quality but less price.
Every region of India has its own "market" and hence, shopping in India could be very exciting.
Oh, guys, that reminds me of my new venture – Dusk. It is a collection of earrings from various places in India I travel to. They depict the traditions and the style of that region. Isn't that great? You can check out the store here.
Getting back to shopping in India –
I was not referring to proper shops or malls or a complex. I am talking of narrow crowded lanes with stalls on both sides, things on display and keepers with a stick swiftly taking out the stuff you want to buy.
They are adept at quoting higher prices (sometimes succeeding!) and refusing to reduce until you put up an equally obstinate fight.
Bargaining works in all the markets of India. So, the moment you decide to visit one – remember that
Rule 1: Never pay what they ask!
Shrug it off with a look which says "crazy or what". Be shell-shocked. Your face should ooze out "what the faaak". Show them the crazy rolling eyes.
Fact 2: The keepers quote a value which is at least 2-3x more
If you believe what they are asking is reasonable, wait it out. Pretend to look around and observe.
People will bargain and the seller will reduce the price by 1/3rd at least. You will know in split seconds whether you really want to pay what you initially thought of.
I. Look around you before you get to shopping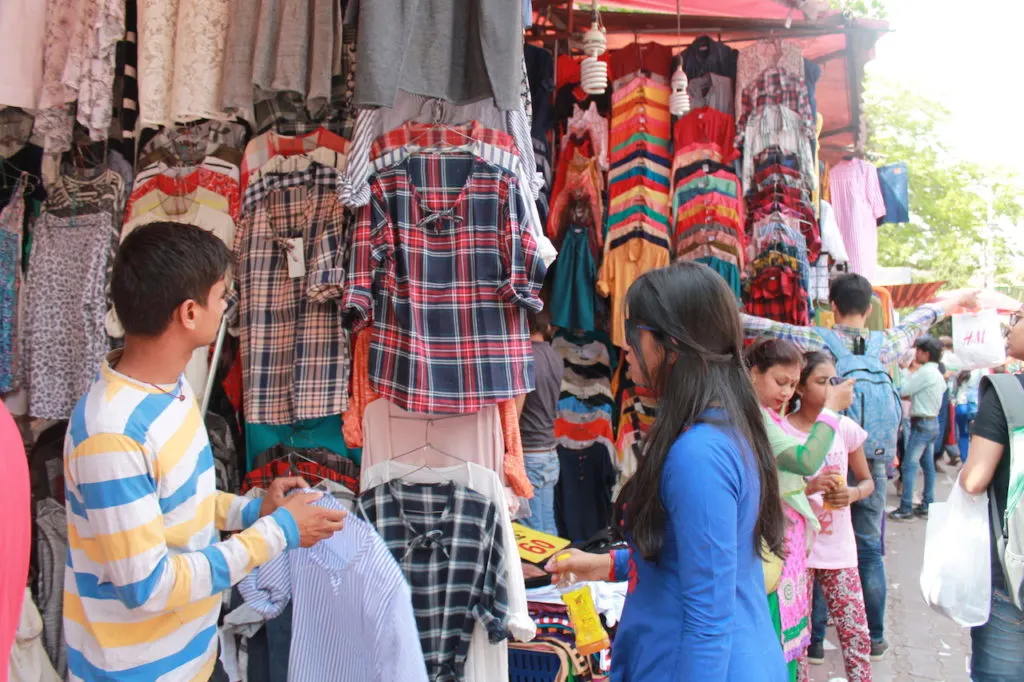 Observe how people are bargaining in the market. While you can bargain a lot in Sarojini, you probably cannot do so much in other markets (like Lajpat). Spend a few minutes analyzing the surroundings and understanding the market.
Also, just browse the market and get a feel of it for first few minutes. You will become aware of the ease with which the same products is available in the market.
Learning 1: You do not have to go gaga over any product. You will find similar things elsewhere easily.
II. Ask them for the price.
No brainer!
Once you have asked for the price, decide what YOU want to pay for it. For example, if you want to pay Rs. 200 for a top, quote Rs. 150 and wait for their reaction. Leave some room for going higher.
They will tell you all kinds of things including that they don't make a profit, you won't get it anywhere else, it is branded or it is of great quality etc. Do not fall into these traps!
Stick to your price, tell them politely you want to pay X amount and if they aren't fine with it you will move on.
Another way of doing this would be to ask them for the best price. They will reduce at least a Rs 50 – 60, so that is off your shoulders. Start with the quoted price. Tell them it is out of your budget and you will never pay what they quoted. If need be, walk out of the shop.
More often than not, they will call you and agree to the price
Learning 2: Dont quote too less. You don't want them to get angry!
III. Bargain in bulk, like what?
This has always worked for me. It is difficult to bargain individually for each item. Instead, buy a couple of things from the same stall. Total it up and think on the total amount you are willing to pay for all the items.
They are willing to give you higher discounts if you are buying more than one items from them.
You can show some gratitude by not taking the change back in case you are extremely happy with the deal.
IV. Appear disinterested
Rule 2: Appear as if you do not care whether you have that item or not.
This is the golden rule! Do not show your excitement on anything. If you do, they refuse to reduce the price because they know you might just buy it. So, browse through everything and slowly come on the piece you like. Start negotiating.
Carry a "whatever" attitude. You should not care if you don't get a piece at your price. You can also do with a "I anyway dint want to buy this" or "I anyway did not like this" attitude.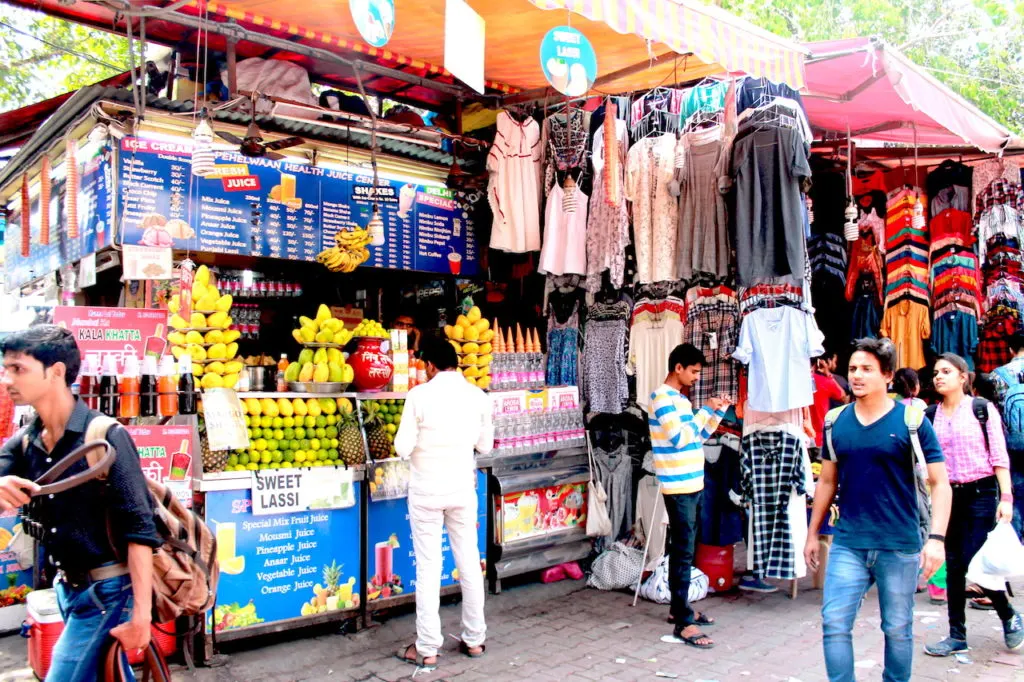 V. Don't be ashamed to go back
If you think you really liked something and want to go back and buy, don't be ashamed.
VI. Know your currency before you go shopping in India
It is easier if you are an Indian. It is your currency!
But, if you are from another country it can be a different ball game altogether. You need to know how you "should" pay instead of "want" to pay.
Do some reading up on the place you are visiting. Know the currency conversions at your finger tip. Do not get excited if you feel Rs 350-400 is cheap. You can probably get cheaper rates than that.
Considering you aren't an Indian, they may quote higher than usual. But, stick to your rates. If need be, point out how they sold an item for 150-200 bucks to that other Indian woman.
That works, almost always!
Last but not the least, if you have an Indian friend, take them along for first few times. Once you get a hang of it, it will be okay. If you don't have an Indian friend, leave me a message. I will be happy to accompany you!
It is perfectly fine to feel ashamed of quoting 1/3rd prices while shopping on the streets. But, you don't want to be the fooled one either. Right?
Get a huge bag, lots of cash, head towards the right market, try your hand at bargaining and own the shopping scene in India.
Did you enjoy the post? Let me know in the comments or by sharing it on social media. I'd love to share travel hacks & tips, planners & checklists with you so feel free to subscribe to my free resource library and visit Dusk on Instagram.
SaveSave
SaveSaveSaveSave