"How to book train tickets in India" seems like a really silly post for most Indians. aaaaaa and rolls eye! What's so difficult in that, is the potential response (I guess!) But, I know it is not an easy procedure for anyone travelling to India from a foreign land. One of my friend (from Canada) asked me to write a blog post on how to book train tickets in India and I laughed it off at first. However, she started to ask me a lot of doubts around booking train tickets in India and all I could say was aaa hmmm ahem ooo.
I realised that the procedure isn't as siiiiiimple as I thought. So, I quickly did all the research work and decided to dedicate a "how to" post for this. I personally love a step by step guide so I am hoping you will love it too.
[bctt tweet="Learn step by step on booking train tickets in India" username="mrs_Daaku"]
Before we go on to understand the ways and means of booking train tickets in India, let's talk about other stuff related to trains in this country.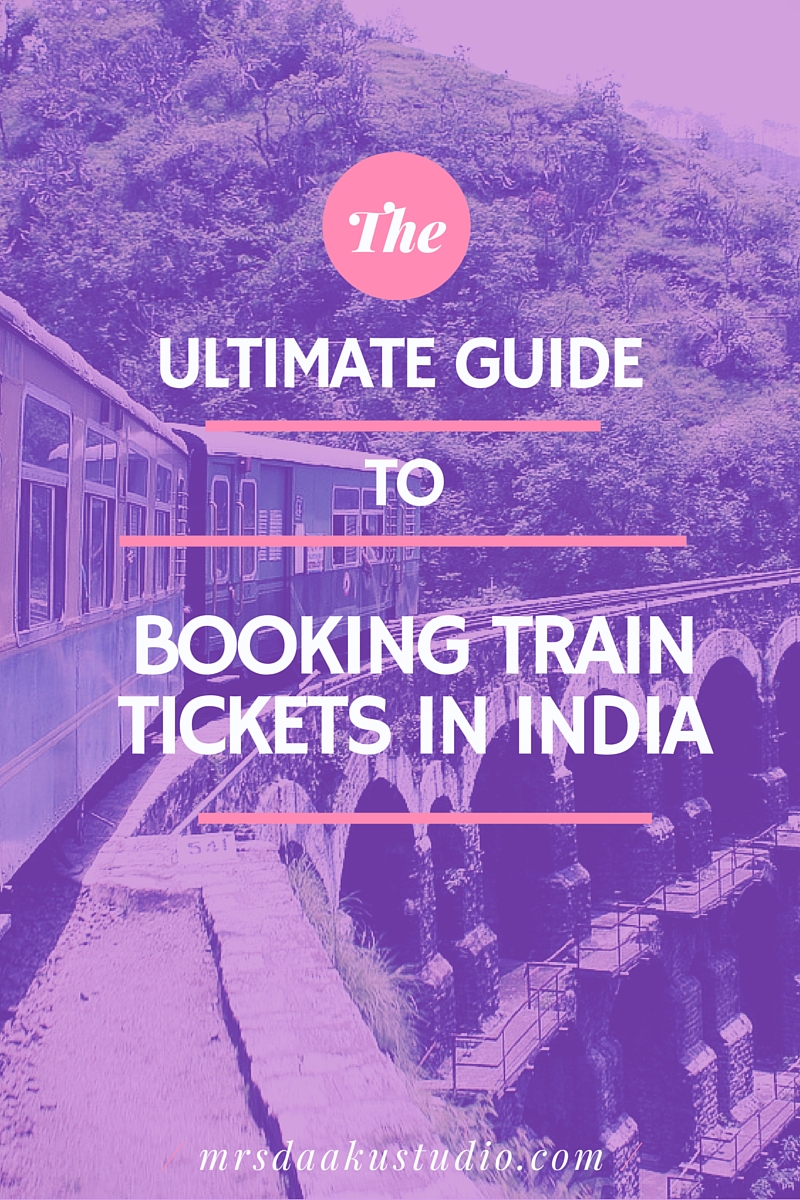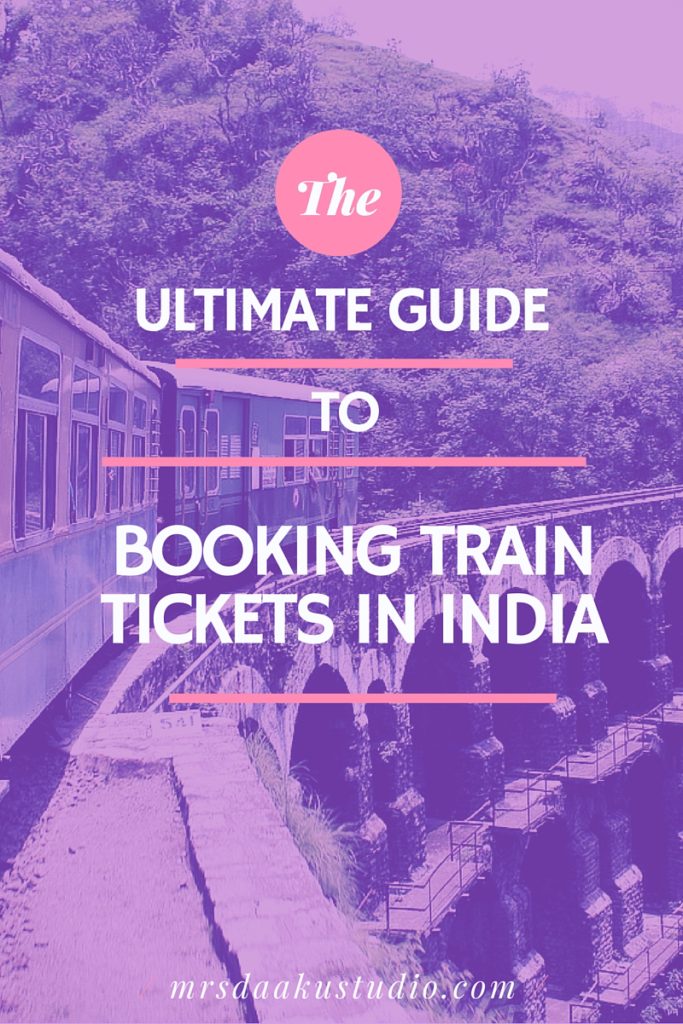 I. Is it safe to travel in trains?
I have travelled solo a lot of times, and I have always felt safe. The people, especially families, are extremely helpful and kind. If you are a solo male traveller, couple or a family, then you have nothing to worry. Trains would be your best companion for travelling across the country. Just be aware of your surroundings and everything should be fine. Isn't that simple?
However, if you are a solo female traveller (and not an Indian), it might slightly be complicated. You will be stared at (occasionally) by both men and women. I am not meaning to shame my own country here, but this is the truth. I think a lot of them are just fascinated looking at the foreigners (popularly called the firangs here). The stares aren't so frequent with indian solo female travellers after all. It is recommended to avoid the stare and look away. While I haven't had any bad experiences in trains or buses in India, I always carry my pepper spray, swiss knife and safety whistle.
Trains are much more comfortable than buses in India. You can easily sleep on the bunk beds and avoid the maniac driving of the bus drivers. I will elaborate on the bus experiences in my next post.
Sort of! I don't find it super clean, but its manageable according to Indian cleanliness standards. You are most likely to find the toilets dirty so I personally avoid visiting them unless its really required. But, I cannot avoid them if I am travelling for journeys more than 6-7 hours.  So, pack up some hand wash, hand soap and sanitisers. You will definitely require them.
The cleanliness of your compartments and toilets also depends upon the class you choose for your travel. You can find details below.
One last thing (but a very important tip), cleanliness in indian trains also depends upon which train you decide to travel in. Trains with names having Rajdhani, Shatabdi, Garib Rath, Agast Kranti, Duronto and Gatiman are the best trains to travel in. They are clean – both the compartments and the toilets. So, make a note of this.
III. Which class of compartment to book your seats in?
I am going to write about the classes from best to worst.
AC I – Air Conditioned First Class: The most expensive class in a train and costs you around 3000-4000 INR or approx. $60. However, most of the trains will not have this class. It is a 4 berth compartment with doors you can lock and inclusive of meals. Super clean and spacious! You get pillows, sheets and blankets. I have travelled in this class (Rajdhani – Vadodara to Delhi) once and it was a superb experience.
AC II – Slightly less expensive and would cost you around half of AC I (approx. $30). Two-tier berths – four on one side and two on the other. You do not have doors but curtains in the name of privacy. Pretty clean and spacious. You get pillows, sheets and blankets for longer journeys.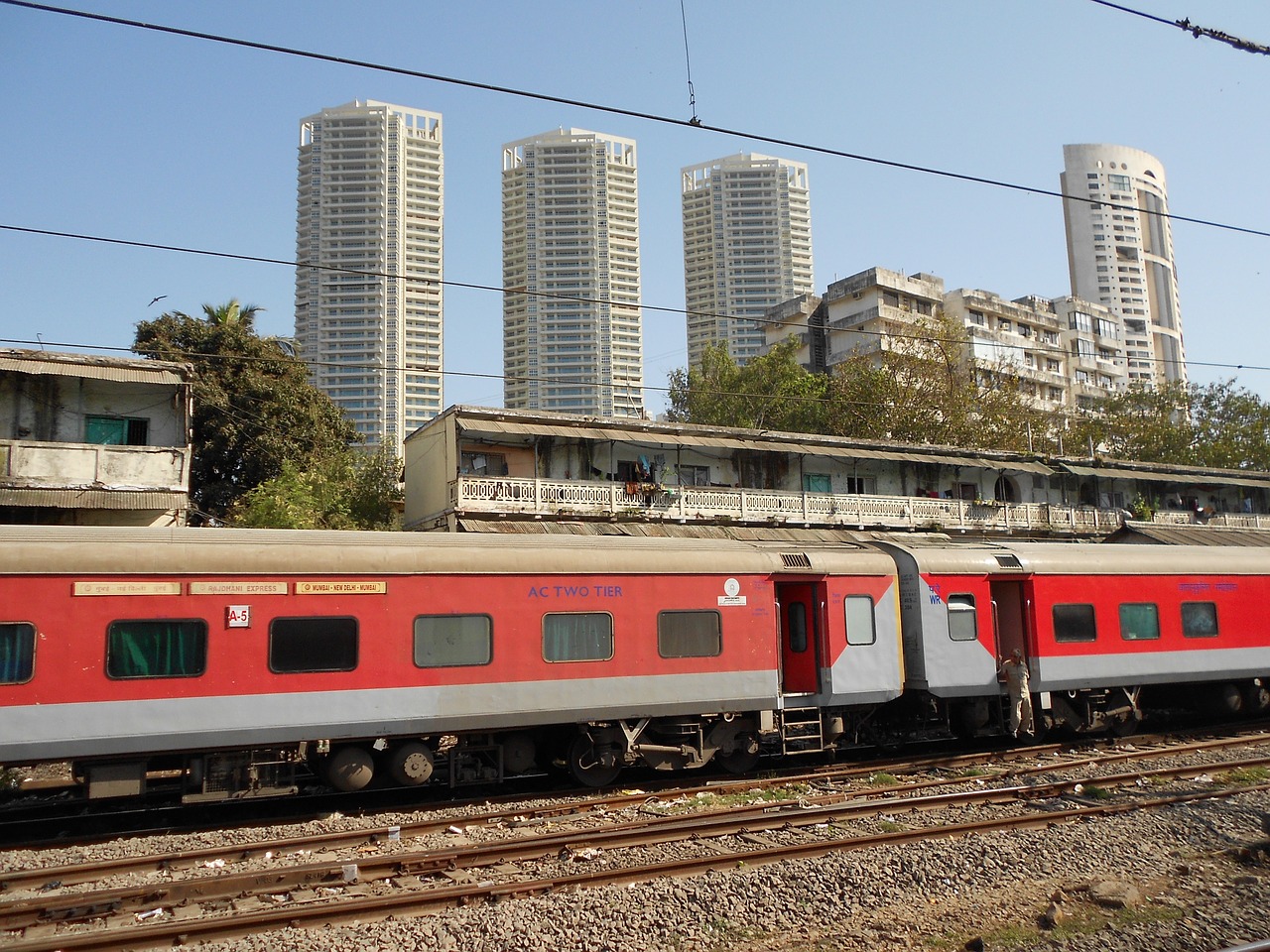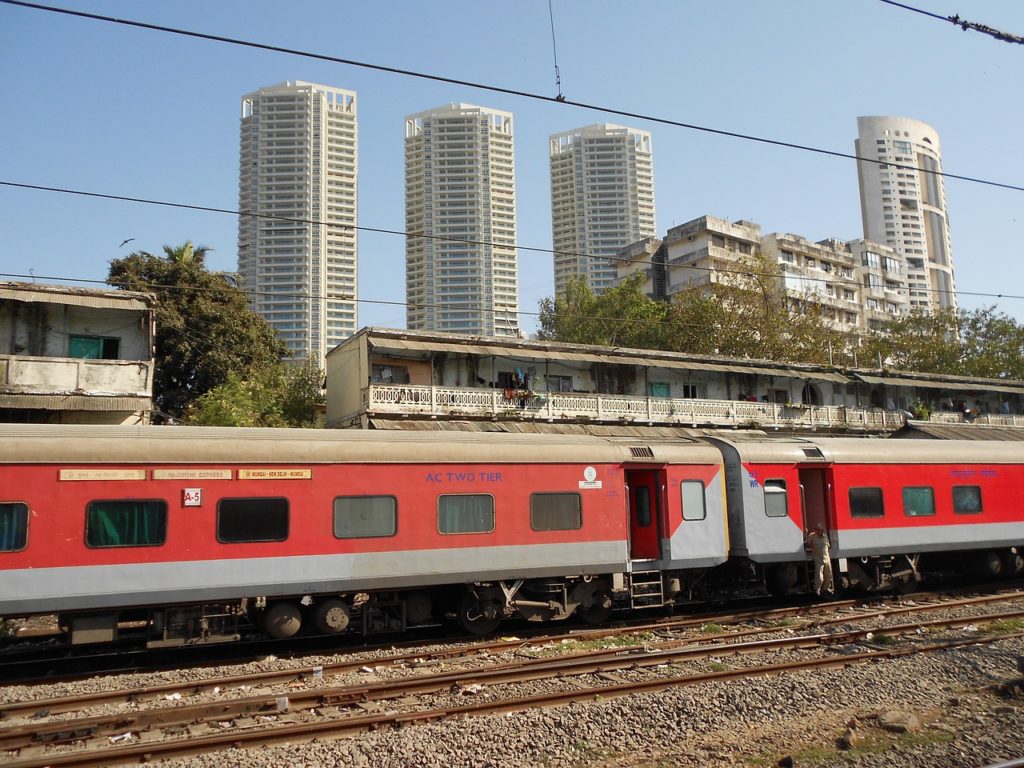 AC III: It costs you nearly half of what AC II costs (approx. $15 to $20). Three-tier berths – six on one side and two (sometimes 3) on the other side. No curtains. If you are on the middle or lower berth, you cannot sleep through mornings. You have to wake up and let other passengers sit. Don't be surprised if you are sleeping on the lower berth, and other passengers either sit near your feet or wake up and ask you to sit. AC III coaches are most likely clean and decently spacious. You get pillows, sheets and blankets for longer journeys.
AC Executive Chair: Comfortable, reclining chairs and a lot of space. Again, this is not available in all trains and for longer routes.
Sleeper class: Super cheap (mostly under $10). No air conditioning, three tier bunks and open windows. It is super crowded a lot of times because people jump in without reservations and you have to fight for your seat. Not so bad for short travels, 7-8 hours. If you are lucky, you will find clean toilets. Not spacious (told you, crowded). However, the windows offer an extensive view. It is perfectly fine for couples and solo male travellers. I would not recommend it for families with kids. If you are travelling for longer distance, you need to get your own pillows, sheets and blankets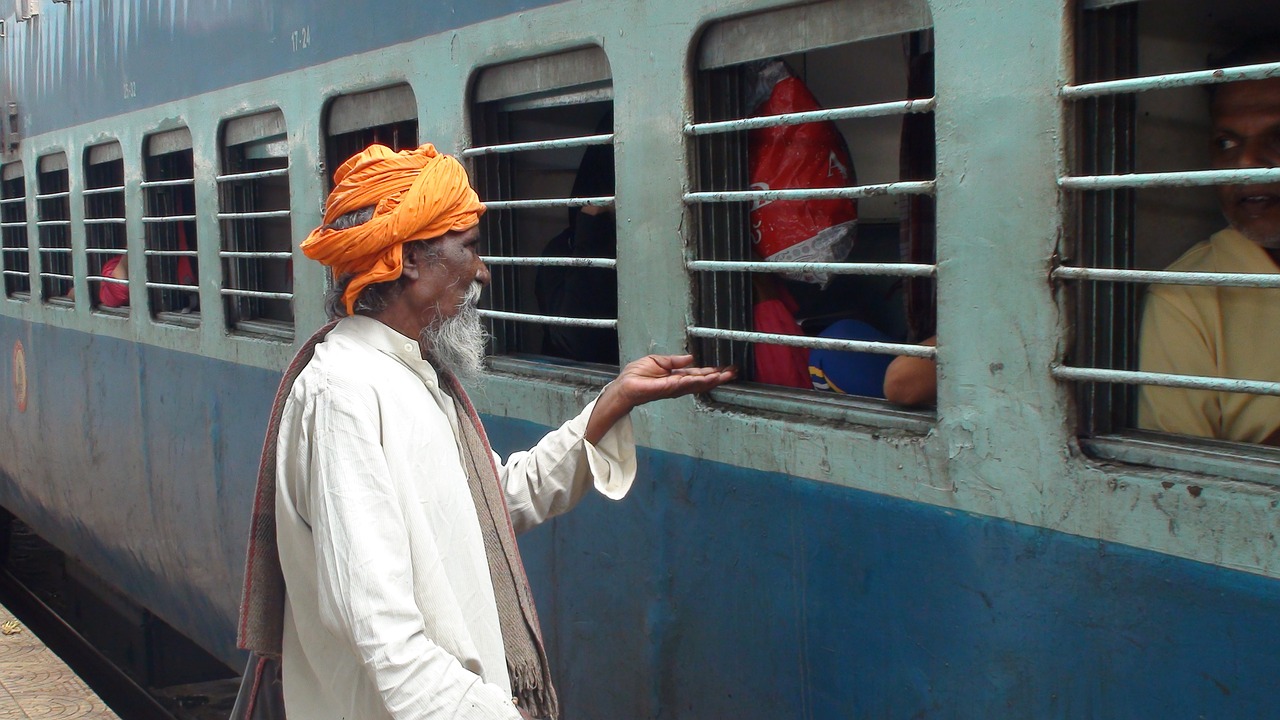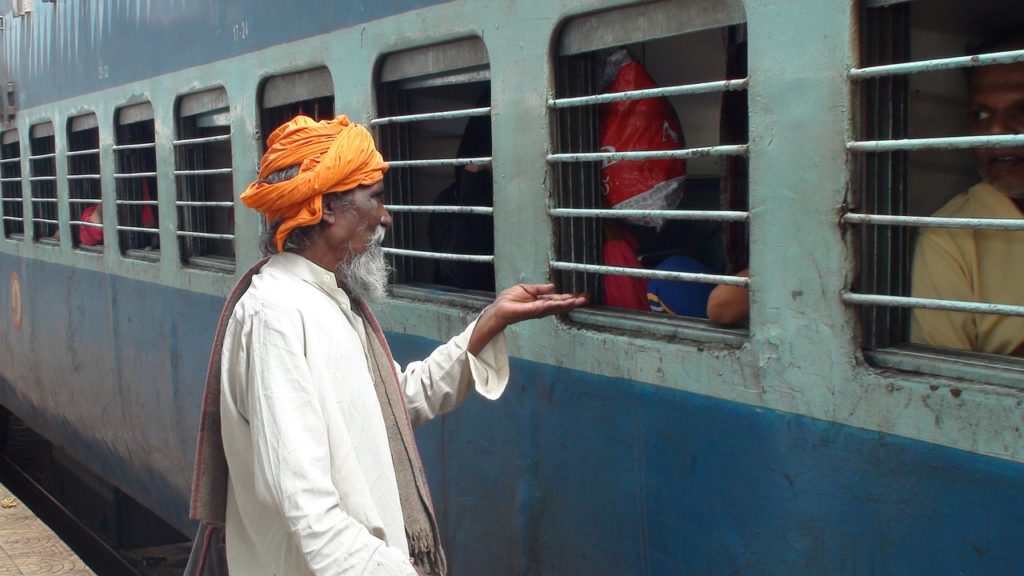 Unreserved: Wooden or plastic seats, sometimes broken and a lot (a lot) of people. Extremely cheap and costs lesser than even sleeper class! I have known destinations which cost you around $ 1-2.  You should almost avoid this option unless you want to be stuffed inside a coach with no breathing room and the smell of sweat.
So, do remember the classification before you go on to book train tickets in India.
IV: When can you book?
You can book train tickets in India, 90 days prior to the date of your travel. So, book well in advance.
If in case you end up waitlisted, try Tatkal services which open one day prior to your date of journey. You can find detailed instruction here.
V: How to book train tickets in India?
Online okoking: IRCTC is a Government portal and the best to book train tickets in India. Click here for the detailed guide to creating an account with them. For creating a successful account with IRCTC, you will mandatorily require an Indian phone number. So, either you can ask one of your friends in India to help you with this or you arrive in India, buy a sim and then book tickets on IRCTC. Odd, I know! The tickets will be booked on general quota. Although there is a tourist quota available, you can only purchase this at the station or via a travel agent. These tickets sell out quickly so do not rely on them.Okay, I know what's going on in your mind. I do not have a friend in India so how to I get the sim and book the tickets?  Getting a sim isn't really a straightforward job in India. It needs atleast 24 hours for activation after you buy it. Ask your hotel for places you can get a sim at and stick to the major providers like airtel, vodafone and reliance. You will need to provide a passport sized photograph of yourself, a copy of your passport and fill in the form which is submitted to the service provider. Once the verification is done by the service provider (which takes 24 hours), you will need to call on a number for activation. The shopkeeper should tell you all the details and if not, ask him to.Ensure that roaming is activated on your sim in case you plan to visit more than one state in India. So, create an IRCTC account as soon as you land in India and grab a sim. Book your tickets at least 1 week in advance.Also, I recommend to activate 3G on your phone as google maps are excellent solution for finding destinations or your way to anywhere.
At the station: I highly (highly!) recommend you to book train tickets in India online instead of booking on the railway stations. It is too much hassle booking it on the station. But, if in case you do decide to book train tickets on the station – look for International Tourist Bureau.  ITB's are located ONLY on certain major stations of India.Generally, you will be required to take a token and wait for your turn to book the tickets. So, take the token and in the meantime – enquire all the details of your travel on the travel desk.If you are trying to book train tickets off a smaller station, it is better you approach a travel agent who will do it for you against some premium. Saves a lot of hassle!However, be wary of agents who charge you a bomb and politely enquire about the premium they are going to charge on the ticket. Generally, it is around 100 – 200 INR (approx. $ 1-2). The maximum I have paid is around 300-400 INR (under $5).
Indrail pass: If you are travelling for shorter period, you can totally avoid booking train tickets in India and get a Indrail pass instead. The pass is issued by certain authorised agents only and are available for 12 hours, 24 hours, 48 hours and 4 days. You can read here about Indrail passes and the authorised agents, here.
VI. What next?
Indian trains are long and finding a compartment may not be that easy. A lot of stations have boards which display the potential position of the compartment but most don't. So, it is safe to ask he porter (in red) or ask a shopkeeper. Generally, it is the engine and then best to worst coaches. However, this may not always happen.
Wear comfortable clothes. You have to climb up on the bunks beds, so its better to wear pants or loose pyjamas with long tees.
Invest in a lock and light weighted chain.They are available on the stations and help you secure your luggage under the bunks with the help of the hook provided underneath.
Stay away from train food. Carry your own (like fruits, cookies etc) or order from a known restaurant from here.
No fancy voice will announce your destination. Keep a check yourself. You should know atleast 2-3 stations which come before yours so you know how far is your destination
Read up the reservation rules in case you have doubts in relation to cancellation, transfer, refund etc.
You can take a look at the general guidelines for resolving any of your other doubts, here.
Did you like travelling in India? How was your experience travelling in the trains? Why don't you share your stories with me? Do you have any further questions, then ask me here.