I recently watched the new release of fast and furious and fell in love with Vin Diesel again! Zooming away in the cars, smashing the obstacles in your goals and racing amongst your peeps is totally a movie-like thing. But, what if you can experience this yourself? No, I am not crazy or living it a fantasy world. Don't give me "you are crazy girl" looks, I am talking real.
Whether you are a fast and furious fan or formula 1 fanatic or just a car lover – you will definitely like the place I am going to talk about. Before that, you need a "drumroll". Yes, I gave it away in the title. It is Smaash Sky Karting.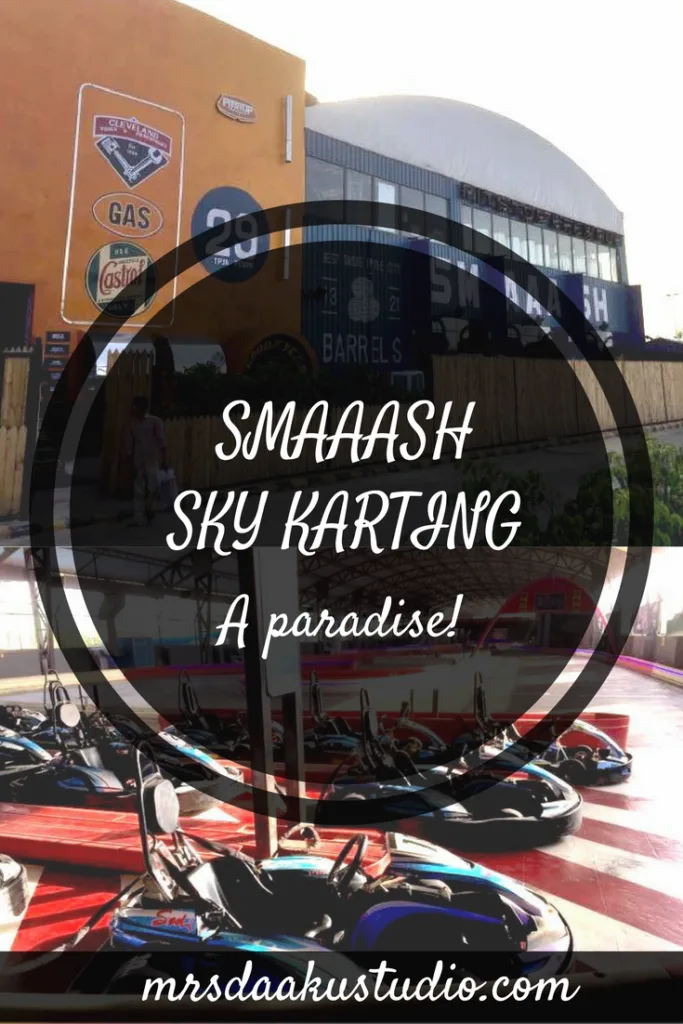 I. Something about Gokart and the gears
Smash is a world-class facility built by Protex Karting, a German company. The karts are electric as compared to the normal ones which are based off engines. Hence, smaaash cars provide you with superior accelerating experience. The spring barriers around the entire track is one of the best technologies for the safety they provide to you.
You are definitely in safe hands! Although Vin says that it doesn't matter what car it is, it is about who is behind the wheels, but if your cars are safe – it is a practical bonus! Smaaash provides you exactly that.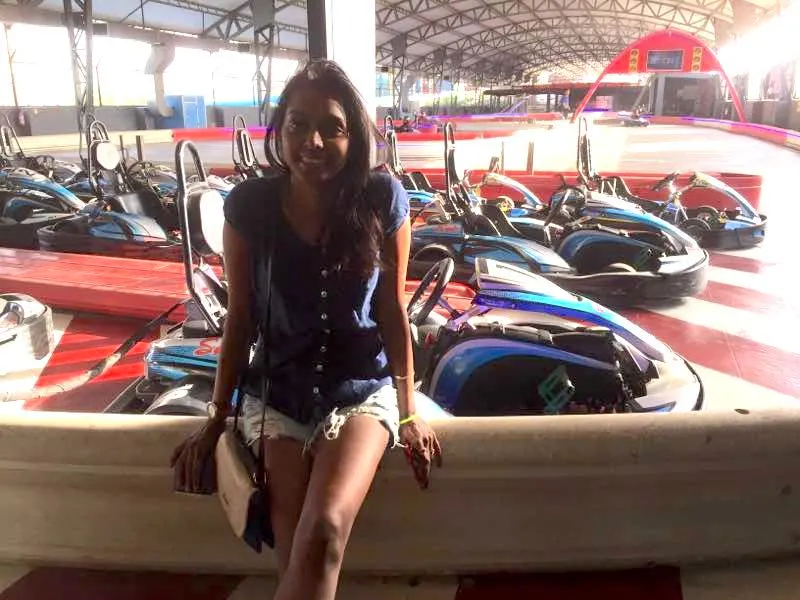 II. Something about the tracks
It start with you arriving at the line of start (just like the beginning scenes of fast and furious minus the hot girl!) with a race-starter (I didn't remember what they are called, but you get it. Replacement of the hot girl) allowing you to leave one by one. The twists and turns start right from the beginning and you will experience sharp turns, twists, ups and downs, slopes, elevations and spirals in the 500 mt long track. It pumps your blood, increases your adrenaline and attacks you with speed and surprises.
Unleash the rally racer in you and drive away! This place takes GoKarting to a totally new level. It is not the normal Gokarting you would have experienced at your nearby facilities, this is a conceptual place. With sexy cars, properly fitted safety gears and strict adherence to safety standards – you can spend your time zooming away for hours all together. The gokarts are also equipped with speed control to ensure safe fun.
My best was 44 seconds, what is yours?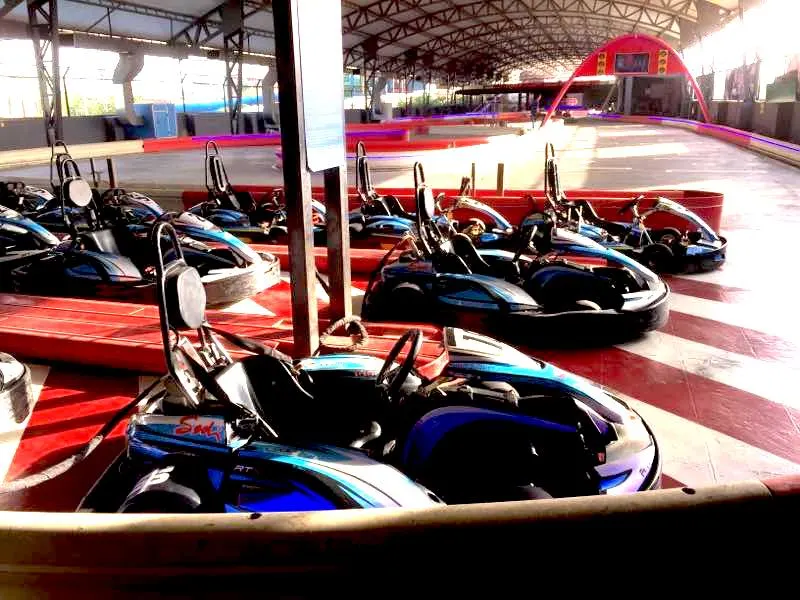 III. Chilling at SMAAASH
Now, that you are really thirsty and hungry after racing away – Smaaash also host a in-house brewpub. It offers a variety of freshly brewed beer, other drinks and yummy food alongside an interesting decor. However, the pub might be on the costlier side with a pint costing INR 300 upwards.
So, get into the Vin Diesel mode, zoom away your cars, experience skidding at the fastest speeds, burn some rubber and top it up with scrumptious food.
As a lot of people say, it is indeed the new racers' paradise!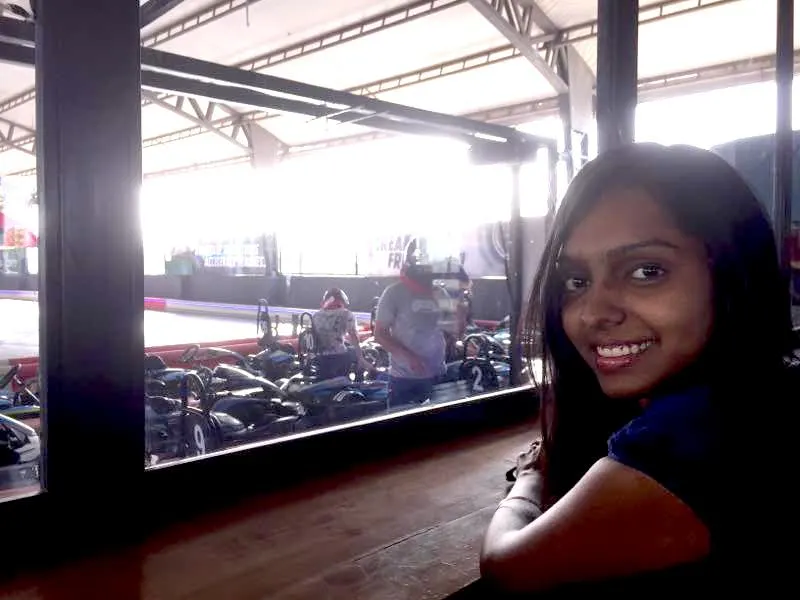 IV. Other information
SMAAASH is right behind the HUDA city centre metro station which is the last one on the yellow line. It can be easily spotted, as the building is in the shape of a truck. Yes, a truck!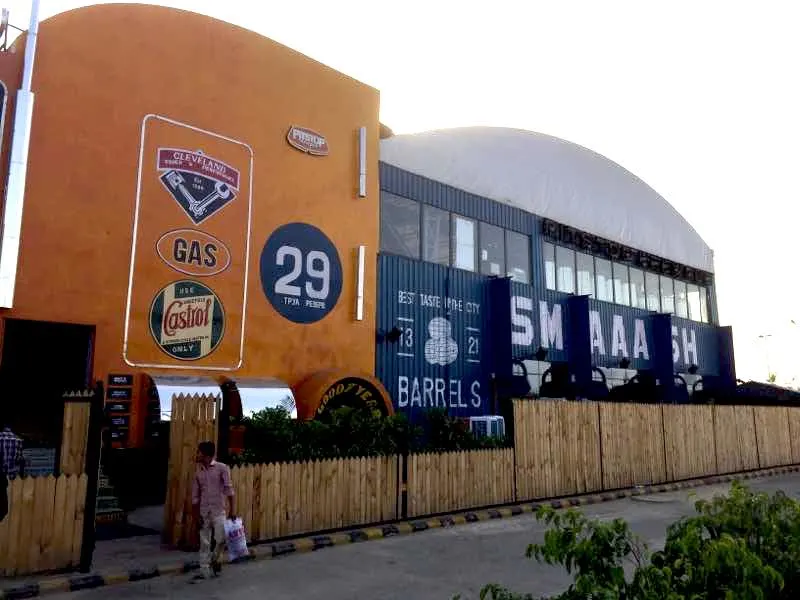 The minimum height required for GoKart or Sky Karting is 4 feet & above. SMAAASH also has kiddie karts for the kids. On weekdays (Monday to Thursday) prices are at Rs. 499 (5 mins) and Weekends (Friday to Sunday) for Rs. 599 (5 mins).
They feed in your information in their systems and next time you are here, you will be competing against your previous best. They also rank the racers on their speed and give away exciting prizes.
Find more information here.
What are you waiting for?
[bctt tweet="Go Fast, Go Furious: GoKart at Smaaash Sky Karting, Gurgaon" username="mrs_daaku"]
Did you find the post useful? If yes, go ahead and share it with your friends who would love this. Remember you can also follow me on twitter, instagram and Facebook.