I had written about my first day at Bangkok and the experience on the roads of Siam along with a few photos. So, let me tell you what happened next
Both of us woke up the next morning, went for a lavish breakfast cooked by the most amazing chefs at Centara Grand. The buffet had over 50 varieties of dishes you could eat depending upon your choice and it all tastes so damn yummy!
Mr. Daaku dresses up, goes to work, attend meetings, meet people and get back by late afternoon. We still haven't gotten our luggage, btw. So, we dress up in the pair of clothes we bought from the super night market and get going to explore more. On the way out we stopped at the concierge to ask for baggage updates, disappointed with the answer, we started to talk towards the elevator. While I had read a lot about Patpong market and we were on the way to go there, the concierge guy also advised us to visit the place for a rich shopping experience.
Let me tell you, Bangkok has several means of transportation and the cheapest and reliable ones are the metros & the buses. While we did use the metro (will come to that later in the post), we never used to the bus services. I was really fascinated with the colorful and lit up tuktuks which run on the roads ever since I landed in Bangkok. It reminded me of an extra colourful toy rickshaw I used to possess as a kid. We decided to get the local feel of transportation and started bargaining with the Tuktuks (which are even more expensive than the cabs there!) and the bike rides (you sit behind the rider on a hep but a small bike).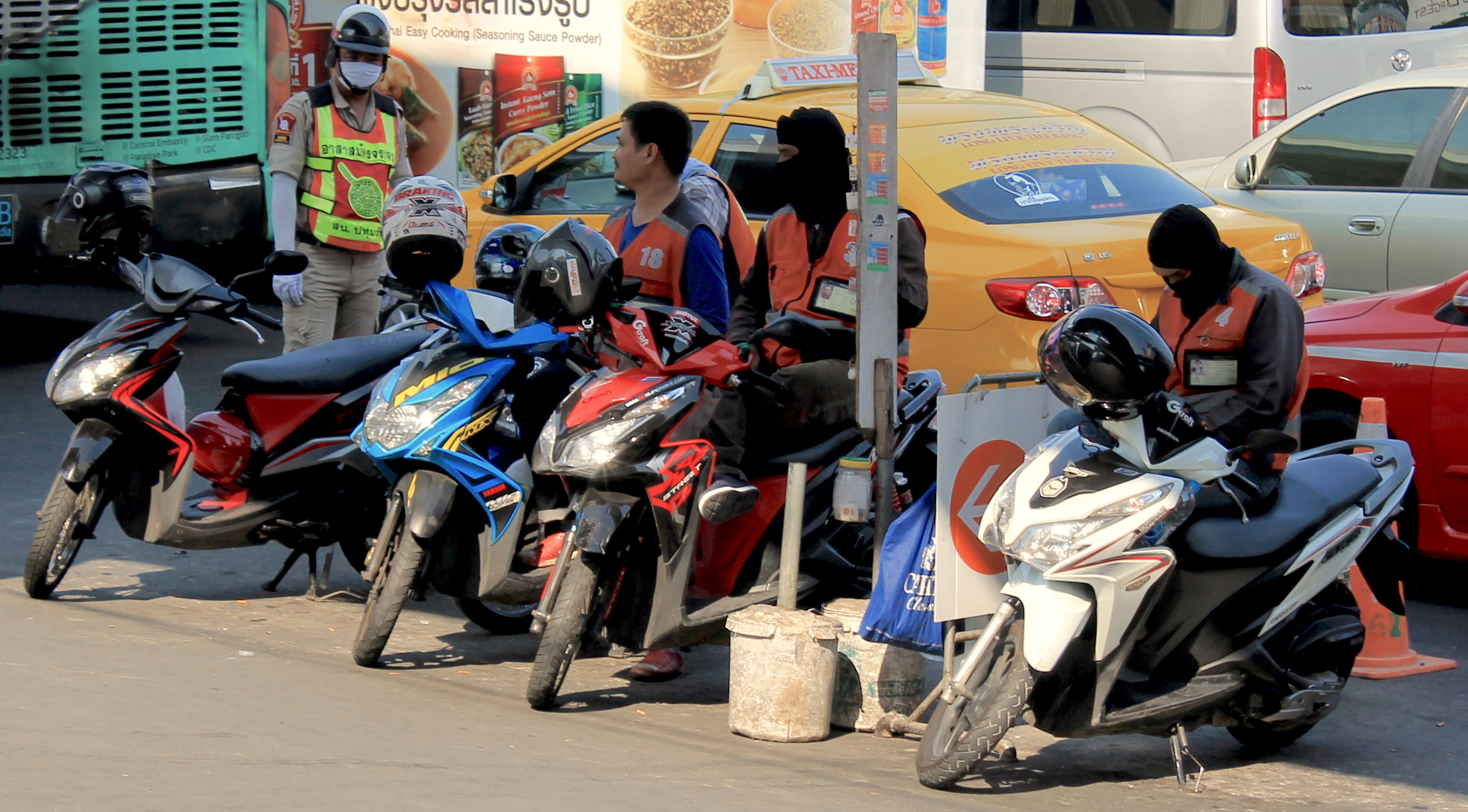 The bike guys often quote an unreasonable amount for just 3-4 kilometres so we settled on a tuktuk. The tuktuk driver agreed to reduce the fare, if we stopped by a shop, look around and come back. He gets a stamp on a piece of paper with which he gets free gas. So, don't worry, if the tuktuk guy asks you to stop by. This is normal.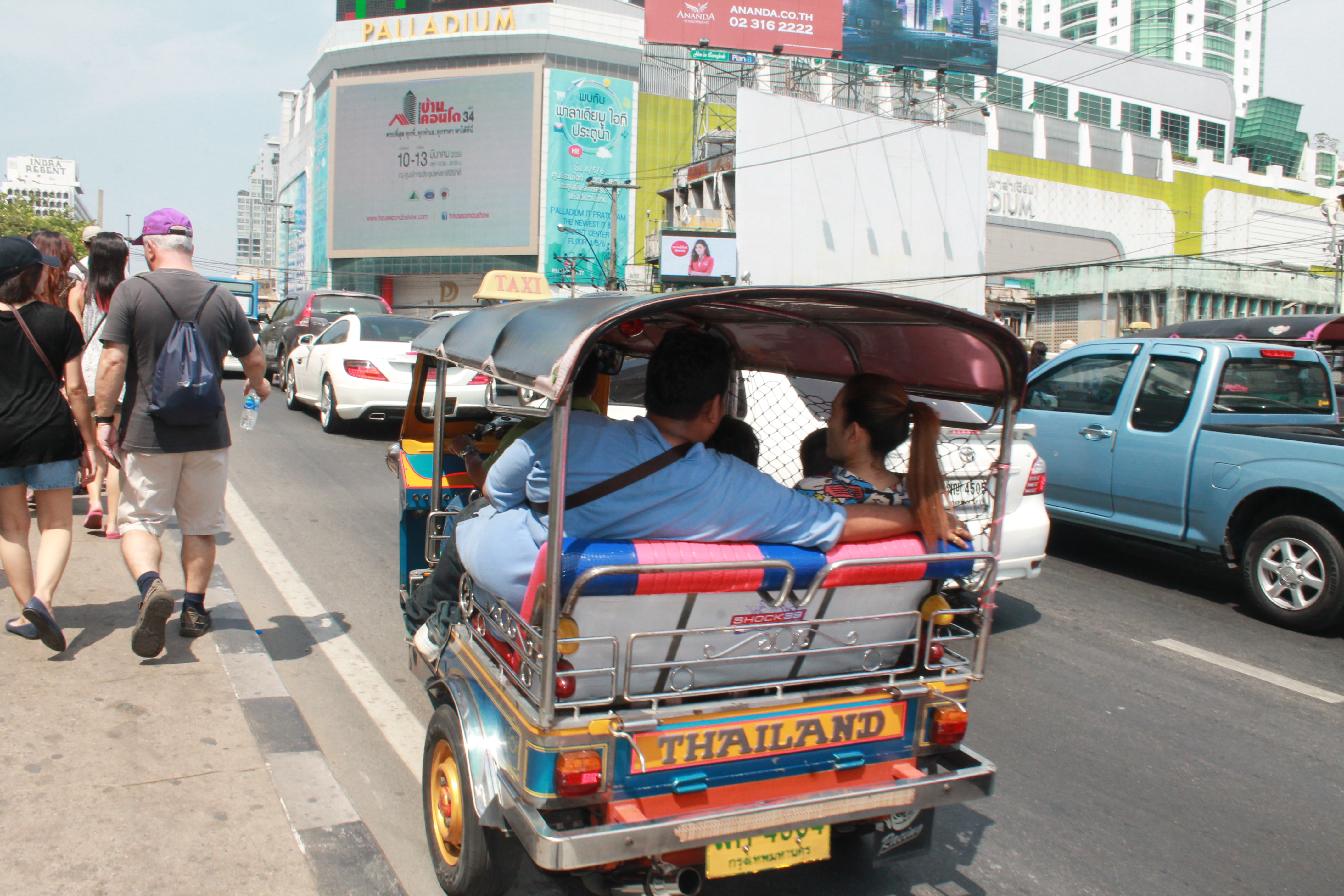 The tuktuk guy (sorry, I do not remember his name) asked us if we wanted to experience the famous (or the infamous, as many say) ping pong show. Considering that he seemed trustworthy enough, we agreed. He then took us to the corner of the market where the go go bar was situated. For 500 TBH, which included one drink of you choice, we sat right in front of the stage. While most of you would know what that show is all about, for readers who do not know this, it is a show where women use their pelvic muscles to either hold, eject, or blow objects from their vaginal cavity and much more! While it sounds not-so-exciting to some, it is a experience which will leave you overwhelmed!
We sat down waiting for the show to start. While I knew some bits of Go Go Bars & Ping Pong shows, I wasn't sure what all to expect when I stepped in. A young and lovely lady walked up to the stage with a ribbon. Sounds ordinary, right? However, the length of the ribbon kept increasing as she carefully kept pulling it from her nether regions, wrapped around the 4 poles and started to tap her feet to the music in the background. Half way through, she threw the soggy ribbon on some random person and asked him to pull out the ribbon completely. Next, we saw a series of shows where girls were bursting balloons by shooting darts, puffing an entire cigarette, blowing the candles on a fake cake, blowing a whistle and playing ping pong – all from there! Oh ping pong, they insert it in and fire the balls at the random person who is chosen by the other bar ladies, to catch. Of course, they give you a net to catch.
While many will advise you to stay away from this sort of shows (mainly because they entice you with asking as low as 100 TBH and charge you with a humongous bill when you leave), this did not happen to us. We saw the entire show, made our way out and found ourselves walking in the market without any troubles. Overall, I thought it was worth the experience. After all, in Bangkok, be a Bangkokian! Its not at all shady, and you will find all sort of crowd there – male or female, old or young. You can grab a couple of beers or a drink of your choice while you watch the show.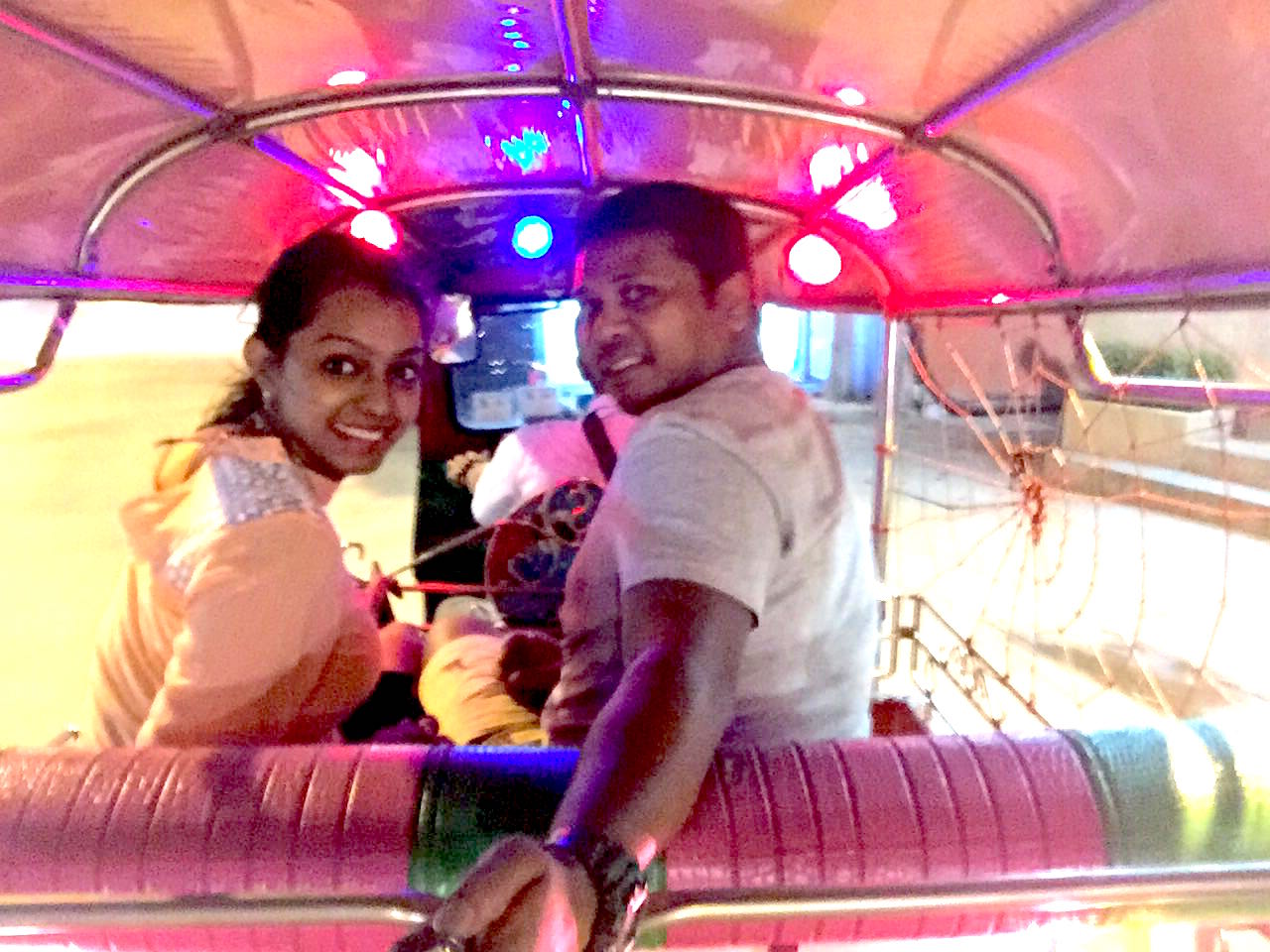 Once the show was over, we again hopped into our tuktuk and got down at the main market of Patpong. As soon as you will get down your transport, a hundred hawkers will catch hold of you, trying to convince you to visit their Go Go bars. If they are not hovering around you, you will keep hearing "ping pong" or the "pop pop" sound they make with their lips. They are clingy and will not leave easily. Be sure of whom you are trusting before you agree to go with them.
The market is really lively and you get an array of stuff including souvenir, bags, suitcases, scarves, traditional dresses, watches etc. They are all fake though! Do roam around and ask for prices at different stalls before you go on to buy something and, bargain hard! I loved a red silk thai dress which was initally 2000 TBH but the vendor finally agreed to give it at 500 TBH. While you can bargain as hard as you can, quote a price which you are ready to give and buy it. We also bought a couple of shorts for Mr. Daaku. We did love certain magnets, but thought it was a bit expensive (considering we did get one already from the airport at lesser rates and of better quality) and left. To my surprise, the lady started to shout and misbehave. We quietly left from there. While there are certain vendors who misbehave with tourists, most of them are really nice and friendly. Just like the woman we bought the dress from!
Overall, it isn't an impressive market. You can skip this from your itinerary and you won't regret it.
By now, I was really hungry and we grabbed food at the very first stall we got. Only after ordering we realised the vendors were Indians and they started talking to us in Hindi. We ordered chicken tikka, rice (which was well cooked) & a couple of beers. We were already tired exploring Patpong and decided to get back to our hotel. Silom metro station was hardly 500 mts away from the food stall so we decided to take the metro. We got our tickets and hopped onto the metro. It was smooth ride. The metros are really clean and all the sign boards to reach where you want are abundantly visible
I wasn't still over talking about my unexpected and first pop-pop show.