Proofreading quiz – How can they help in fine-tuning your proofreading skills?
If you are thinking of working from home, remote proofreading is a great option.
In this post, we will share a few proofreading quiz and tests for you to analyse your skills. Yeah?
For those of you who don't know, proofreading is a high-paying skill that can help you earn a steady income.

With more and more companies outsourcing their content writing, the demand for proofreaders is also rising steadily.
Some of the primary skills that you need to become a proofreader include a keen ability to go through every word on the document and the eye to check grammar and spelling mistakes.
Let's get into proofreading tests, skills and jobs in detail.
Note – This post may contain affiliate links. Please read disclosure policy
Is a Proofreading Test Necessary?
Not really.
… but,
Whether you are confident about your proofreading skills or are unsure about where you stand, it is always a good idea to take a proofreading quiz to check your accuracy.
In this post, we shall share some proofreading test and quizzes that you can take for free and check your skill level.
Don't be disheartened if you don't score 100 percent. A lower score doesn't mean you are not good enough to be a proofreader.
All it means is that you need to brush up on your skills.
You will also learn about the different niches of proofreading and the best companies looking for remote proofreaders.
If you plan to pursue a career in this proofreading, your best bet is to obtain certification in the art of transcript proofreading.
Caitlin Pyle's e-course called Transcript Proofreading: Theory and Practice is an excellent resource that will not only give you the skills and certification necessary to work as a transcript proofreader but it also teach you how to market yourself and land clients.
I understand if you don't want to jump on it right away.. after all, you're not sure if proofreading is for you.
So, I have good news for you. You can benefit from Caitlin's free, comprehensive Proofread Anywhere workshop.
This 76-minute webinar is jam-packed with valuable information on finding out if proofreading is right for you, attracting your ideal proofreading clients and making money online.
She walks you through a proofreading quiz during her webinar to help show you the common errors you'll need to be able to recognize as a proofreader.
.. now that's a bonus.
Free Proofreading Quizzes and exercises (with answers)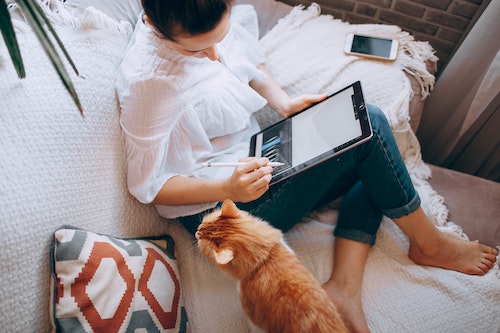 Proofreading quizzes, test and exercises are an excellent way for you to sharpen your skills and test your knowledge.
You can choose from the following online quizzes and exercises to improve your proofreading skills –
How to improve proofreading skills to ace proofreading tests & quizzes?
Read more

You can't be a good proofreader unless you read.

Be it books, magazines, newspapers, or blogs; you should read up on all forms of the written word you come across.

But don't read these texts as a reader; read them like a proofreader. Scour them for any grammatical errors, typos, and formatting inconsistencies.

The more you read, the sharper your proofreading skills will become.


Know your style guides

While you may be proficient in the English language, you will need to brush up on formatting rules regularly. The writing styles, formatting, and grammar rules change often.

As a professional proofreader, you will need to understand your client's requirements.

To be a good proofreader, you should know your style guides like the back of your hand. It would be best if you acquainted yourself with these styles –

Chicago Style
APA style
AP style


If you are proofreading more academic and scholarly work, you should also learn MLA and Turabian Style.

Knowing the different styles helps you follow consistent rules when you are proofreading a manuscript.


Think on your feet

To hone your proofreading skills, you must practice thinking on your feet.

Keep an eye out for grammatical errors while you do your day-to-day activities like watching TV, riding the subway, browsing the web, or reading recipes.


Study the common mistakes

Do you know which are the most common grammar and spelling mistakes?

Knowing these will help you spot them quickly and correct them while proofreading.


Test your skills with more proofreading tests and quizzes

Once you have practiced and honed your skills, test them out. There are many tests and quizzes out there, ranging from proofreading quizzes to textual exercises.

These will test your ability to recognize errors and inconsistencies.
This 76-minute webinar is jam-packed with valuable information on finding out if proofreading is right for you, attracting your ideal proofreading clients and making money online. Check it out.
A little bit more about proofreading before you take proofreading test and quiz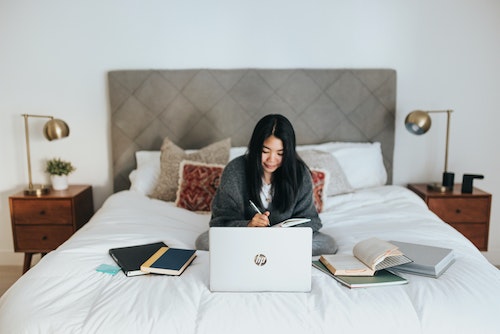 What is proofreading?
Before we jump onto the proofreading test, let's discuss what proofreading is for a bit.
People often confuse editing with proofreading. These two are quite different yet equally important parts of the writing process.
Editing involves restructuring, deleting part of the text, and generally making sure that the copy flows well.
Proofreading comes after the editing process is over. It involves going through the document with a fine-tooth comb, looking for the following –
1. Typographical errors
2. Inconsistencies in layout or style
3. Odd page and word breaks
4. Spelling mistakes and missing punctuation
5. Any other issues that might ruin the reading experience
Proofreading is the last part of the editorial process. Proofreading is what gives the final polish to any written document.
This 76-minute webinar is jam-packed with valuable information on finding out if proofreading is right for you, attracting your ideal proofreading clients and making money online. Check it out.
Why is it important to choose a proofreading niche?
These are some of the places to work if you want to work as a freelance proofreader.
However, before you start applying and taking their proofreading quiz, choose the niche you want to work in.

If you choose a niche, you can target specific clients and position yourself as an expert in that industry. Proofreaders that focus on a particular niche are also able to earn more money. Here are some of the niches that you can choose from –

 Website pages
 Blog posts
 Legal documents
 Transcripts
 Court reports
 Essays

When deciding what to focus on, make sure you choose something that you are genuinely interested in.
What does it take to become a professional proofreader?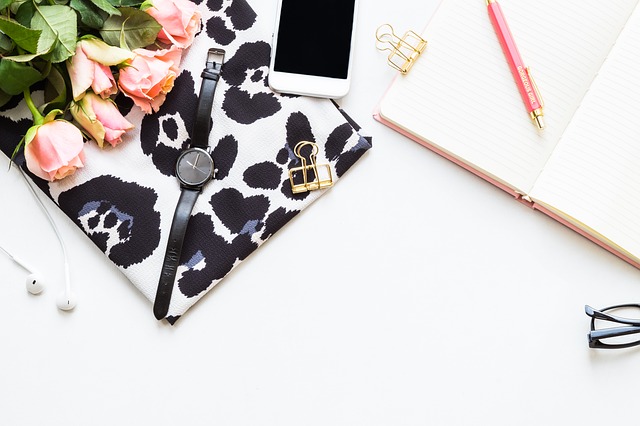 Proofreaders often hold a bachelor's degree in English or journalism. However, this isn't always necessary.
If you have a good understanding of the written language, you can be a proofreader.
Some proofreading jobs also require an advanced degree or experience in a particular field. For example, a background in law is useful for proofreading legal documents.
Some employers also ask the candidates to take a proofreading test or a proofreading quiz to prove that they are competent.
This 76-minute webinar is jam-packed with valuable information on finding out if proofreading is right for you, attracting your ideal proofreading clients and making money online. Check it out.
Where can I find proofreading jobs online?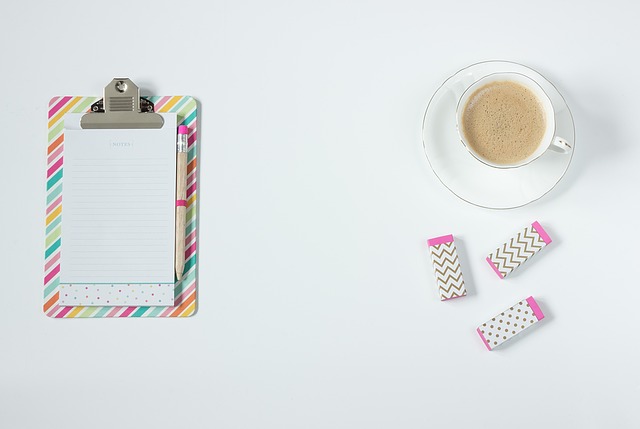 With so much content available, there is no shortage of remote proofreading opportunities.
Here's a list of companies that frequently hire remote proofreaders –
ProofReadingServices.com

They offer full-time as well as part-time positions. The pay ranges from USD 19 to 46 per hour, depending on the turnaround time.

You will need to pass a 20-minute test to work here.

Gramlee
Gramlee is always looking for exceptional editors to join their team.

As a Gramlee Editor, you will have to check and edit the documents for spelling and grammatical errors, overall clarity, structure, brevity, and readability.

Kibin

Kibin is on the lookout for talented freelance editors. Editors in international time zones outside the US and Canada or with overnight availability are especially encouraged to apply.

Wordy

Wordy is a crowdsourced platform where editors have access to open jobs and can claim them on a first-come-first-served basis.

To sign up as an online editor for Wordy, you need to familiarize
yourself with the Wordy style guide and then take an online test.

Scribendi

Scribendi is a market leader in the editing and proofreading industry.

As a telecommuting Editor at Scribendi, you can choose your projects. Editors and proofreaders are also given free training and are offered incentives in addition to regular pay.

Domainite.com

Domainite regularly hires freelance editors to join their team. You will need to edit a sample piece when you fill out the freelance editing job hire form.

If you do well, you will be invited to contract with Domainite.com.

ProofreadingPal

ProofreadingPal uses a two-proofreader model so that every document is proofread and edited by two professional proofreaders.

They proofread for spelling, grammar, punctuation, capitalization, and verb tense. They also edit for sentence structure, clarity, and style.

To be hired by ProofreadingPal, you must be enrolled as a graduate or postgraduate student in an accredited United States college or university and have a minimum GPA of 3.5. Or you must have a graduate degree with a minimum of five years of professional proofreading and editing
experience.

Wordvice

Wordvice helps researchers, scholars, students, and professionals craft clear and compelling stories through good writing.

To become a WordVice proofreader, you must have a master's degree,
knowledge of MS Word, and style guides.

Sibia Proofreading

If you are a science expert and have strong writing, editing, and proofreading skills, Sibia Proofreading may be a good fit for you.

Sibia Proofreading prefers people with strong academic background.

Hello Essay

Hello Essay has an army of editors and proofreaders who edit and polish all academic essays to perfection.

With Hello Essay, you can work when you want and as much as you want.
This 76-minute webinar is jam-packed with valuable information on finding out if proofreading is right for you, attracting your ideal proofreading clients and making money online. Check it out.
Final thoughts on proofreading test and quiz
Proofreading plays a vital role in improving the readability and quality of a text document. This is the reason why proofreaders are in great demand these days.

If you plan to pursue a proofreading career, online proofreading quizzes and exercises can help you a lot. They will help you fine-tune your skills and improve your knowledge.

You can choose to apply to any of the companies mentioned in the list to pursue a career as a remote proofreader.

Most of these companies also assign proofreading quizzes or exercises to test your reading comprehension and attention to detail during the hiring process.

So, it would be best to take as many proofreading quizzes and exercises to brush up on your skills.
Proofreading test and quiz