How much do Tiktokers make
So, you are wondering how much do TikTokers make? How to make money on TikTok? Can you make money with TikTok – is it for real?
While we did a post on how to make money on TikTok long back, we are here with an updated version.
You are not alone.
There are so many people who have no idea how to make money on TikTok, and that's a huge problem. For the uninitiated, TikTok is one of the fastest-growing social media platforms in existence today.
As it stands now, there are no clear answers for how people can get paid on this platform. This means that millions of users aren't getting paid for their creativity!
What a waste!
We'll show you exactly how to start making money with TikTok by creating your own channel and posting engaging content.
And if you're already an established star? D
on't worry – we've got tips for you too!
Note – This post may contain affiliate links. Please read disclosure policy
Want to make money quickly? Here are a few platforms to earn up to $25 – $50 in a few minutes!
PineCone Research: Earn $3 – $5 per each survey guaranteed .Sign up now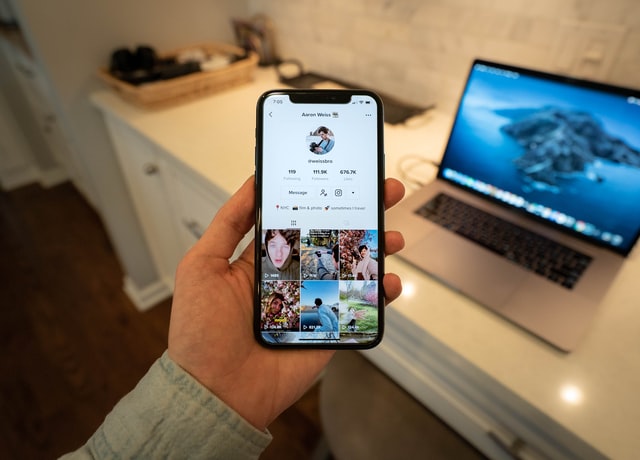 How much money do TikTokers make?
The money that TikTok stars make comes from a variety of different sources and will depend on a variety of factors.
The main sources of income for most TikTok stars are brand deals, merchandise, and Patreon. However, there is no one set amount that a star will make from any of these sources.
While the amount that a TikTok star makes varies, it is generally agreed that the more popular a TikTok star becomes, the more they can make.
Most Tittok users who have more than 100,000 followers will not make any money, while those with over a million followers will.
That is not to demotivate you. Keep reading to know how much do tiktokers make with the kind of following they have – small or huge.
How much does TikTok pay their creators?
A lot of readers ask me how much does TikTok pays their creators.
Unfortunately, they don't. TikTok does not pay the creators directly.
If you are on YouTube, you already know that you can make more money with ads by becoming a member of the YouTube Partner Program.
TikTok does not have a revenue-sharing program in place with its content producers like YouTube.
However, TikTok does have a creators program that you can join once you have 100k followers to allow creators to collaborate with brands.
UPDATE: TikTok released a TikTok creator fund which is created to pay users who generate regular content and attract views.
According to Mashable, users can earn anywhere from two to four cents per 1,000 views. While it isnt a tonne of money but if you have videos that constantly get a sh*t load of views, you will decent amount to keep you motivated.
To apply for the Creator Fund, however, you have to have at least 10,000 followers on TikTok and your videos have to have received 100,000 views within the past 30 days.
How do TikTokers make money?
There are many ways that TikTokers make money.
The most common methods are through brand deals, merchandise, and Patreon.
GOING LIVE ON TIKTOK:
Tiktok has a unique way of how live streams work.
Once you have 1000 followers, you can go live on TikTok. You can then ask your followers to donate your coins (your followers will need to buy coins) which can be converted into diamonds.
and, then converted into real cash. You can get the payment via Paypal.
That said, TikTok has a limitation on how many coins can be donated in one session. While I did not find rock-solid information, many people say it is about $2000-4000 which is a lot.
Tips to make money with TikTok live:
Engage with your audience and know them by names. In short, care genuinely.
Be funny, interesting and creative – think outside the box
Do something different that nobody is doing but at the same time is useful or entertaining.
Have giveaways and contests for your viewers
Make sure to read and follow TikTok's live streaming policies
DOING BRAND DEALS
Brand deals are one of the most common ways that TikTok stars make money.
A brand deal is when a company pays a social media influencer to promote its product or service.
The amount that a TikTok star or influencer will be paid for a brand deal varies depending on the size of their following, the popularity of the product, and how much the influencer believes that they can sell the product.
For a successful brand partnership, the top TikTokers may make $50,000 to $150,000 per post.
TikTok stars often include their content in their paid posts, but this is not always the case.
For instance, if you are promoting something like a FitBit watch, then it may make sense to create an entire video around your experience with the product or service so you can showcase it in the best light possible.
There are two ways to get brand deals and make money on TikTok
First, create a media kit and reach out to brands you want to collaborate with. Sometimes companies will approach TikTok stars that they feel can help sell their product or service.

Second, work to become a part of TikTok's creator program. This opens up the potential of earning thousands of dollars each month just from the market.
BUYING MERCHANDISE TO PROMOTE ON TIKTOK
Another way that TikTok stars can make money is by promoting their own merchandise.
For example, if you are a popular TikToker, then you might decide to create your own clothing brand or sell specific items like a water bottle or phone case.
When you create your own merchandise, you not only make money from the initial sale, but you also make money from any subsequent sales that occur.
USING PATREON TO MAKE MONEY ON TIKTOK
Patreon is a website that allows people to support their favorite artists, musicians, writers, and other creators by making a monthly payment.
On Patreon, there is a place where you can add your PayPal email for people who use the site to make one-time payments.
In this section, people can donate any amount they want when they visit your page in order to support you financially.
They can also set a monthly maximum that they are willing to spend on your Patreon campaign.
Other ways to make money on TikTok
Consult in your niche:
If you are an expert on a certain topic, you can offer consulting services to businesses or individuals.
That is why it is important to have a niche. A niche will help you stand out from the crowd and know what type of content to create.
Showcase yourself as an expert.
You can easily make $10k and up with consulting.
Check this out to learn how to start consulting and become a successful freelancer today.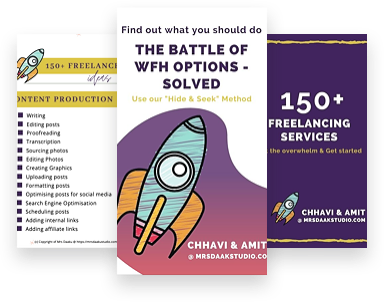 Start a YouTube channel:
Creating a YouTube channel is the easiest way to start making money.
If you have more than 100k followers, start your YouTube channel and direct your followers there.
YouTube has a partner program that allows you to make money from ads that run on your videos. Learn how much Youtubers get paid here.
Freelance Social Media Manager or TikTok Manager
The great thing about freelance work is that you can do it from anywhere in the world as long as you have an internet connection.
TikTok can provide you enough and more reach to start as a social media manager or especially, TikTok account manager.
You can start making $5 to $10 per hour and eventually work your way up.
Check this out to learn how to start consulting and become a successful freelancer today.
How to start using TikTok?
Step 1: Create a profile:
To create a profile, you need to download the app and then sign up using your email address
Step 2: Know your niche
Before you start creating videos, it is important to know what type of content you want to produce.
Do you want to make vlogs? Challenge videos? travel? personal finance? fitness? etc
Step 3: Know your audience and create content ideas accordingly
Once you know what type of content you want to produce, you need to think about your target audience.
What are their interests? What do they want to see? Once you have a good idea of what your audience wants, you can start creating content that is relevant and interesting to them.
This will help you produce videos that are more likely to be popular and successful.
Step 4: Film and edit your videos
The best way to improve your video-making skills is to just start filming! The more you practice, the better your videos will be.
Once you have filmed your video, you will need to edit it using video editing software.
There are many different video editing software options available, so find one that works best for you.
Step 5: Share your videos on social media and other platforms
Once your video is edited and ready to go, you can share it on TikTok
Step 6: Post consistently and engage with the audience
In order to grow your audience, you need to post consistently and engage with them by responding to their comments and messages.
This will help keep them engaged and interested in your content.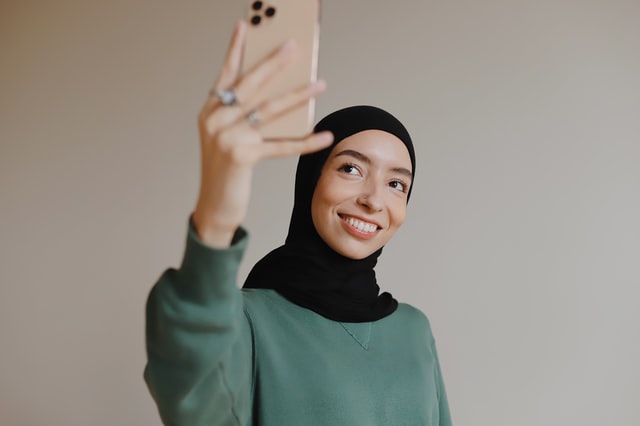 Highest paid TikTokers
In 2020, Forbes published its first-ever ranking of TikTok's highest-paid celebrities.
According to that,
Addison Rae Easterling tops the list. She made a whopping $5 million in a year and has over 84.6M followers.

Charli D' Amelio is a close second, having made $4 million in 2020 and has over 125.0M followers

Dixie D' Amelio occupies third place on the list—having made $2.9 million and has over 55.1M followers
FAQ – how much do tiktokers make
Why use TikTok to make money?
TikTok is one of the most popular social media platforms in the world.
It's a place where people can share their videos and post stories with other users, creating a space for people to connect and share content that is both personal and entertaining.
TikTok has been around since 2016 and it seems like there isn't any slowing down! It was released by ByteDance, which is now valued at $250 billion due to the app's surge in popularity.
This is why using TikTok to make money is a great idea – because there are already so many people using the platform and it continues to grow in popularity.
What are the ways to make money on TikTok?
There are a few different ways that you can make money on TikTok, including:
– Doing brand deals
– Promoting your own merchandise
– Using Patreon to make money
Each of these methods has its own benefits, so it's important to think about what you want to achieve with your TikTok account and what type of content you create
How much do TikTokers make?
While most TikTokers make anywhere from $200-5000 a year, there are tiktokers who make 2-5 million USD a year.
How much do tiktokers make with 1 million followers?
Good question. How much do TikTokers make with 1 million followers?
If you have 1 million followers, you can make around $5000-20000 for just a sponsored post.
This is exclusive of what you can earn with other monetization methods.
However, it's important to note that the more followers you have, the more money you can make.
How much do tiktokers make per like?
TikTokers do not make money per like. That said, likes are important to boost your engagement rates.
This will, eventually, help you get paid during your lives, sell your merch, get brand sponsorships, and more.
How much do tiktokers make per view?
Most tiktokers make money with sponsored deals and brands pay per view.
They make money based on how engaged their following is and how much of sales/exposure can it bring to a brand.
You can expect somewhere around 10 cents per 1000 views. So, you can make $450-500 for half a million views.
What are the best way to make money with Tiktok?
The best way to make money is through sponsored posts. Let me explain it to you with numbers.
Charli D'Amelio has 70 million followers with an average of 20 million to 100 million views on her videos.
Let's say her video has 30 million views. Out of that 30 million, 50% watch the video, and 0.1% buy.
15000 people buy it. If 15000 buy the product at $40, the brand makes a revenue of $600000 – which is a huge number
If that is the ROI, brands don't mind paying $20k-50k for that collaboration
The second best way is to sell merchandise. Let's continue with the same example.
If 15000 people buy your merchandise at $10 each, you are making a profit of $150k. – which is huge to start off.
15000*$10 = $150000 (150k)
Once you have established trust, you can sell the products for as much as $100-200 which will make you crazy profits (15000*100=$15,00,000).
How much do TikTokers make Creator Fund?
It pays four to six cents for a 1000 views which can quickly add up.
Personal finance influencer Preston Seo, who now has 2.1 million TikTok followers, earned a total of about $1,664 from the Creator Fund between January 2021 to May 2021, according to documentation he shared with Insider.
His TikTok account earns between $9 to $38 a day on average.
Conclusion: How much do TikTokers make?
As you can see, TikTok is overflowing with opportunities to make money.
Whether it's via ads, sponsorships, or through the app itself (through likes and shares), there are plenty of ways that these stars can generate income for themselves.
Of course, this all depends on how dedicated they are in terms of their content creation process; but if you want to start making some extra dough with your phone camera, be sure to follow our tips!
With a little creativity and dedication from both the user and company alike, everyone will benefit when TikTok becomes even more profitable than ever before!
How much do Tiktokers make