How to Make Money on Mixer
Making money while playing live video games is every gamer's dream, and Mixer lets you do that by providing a platform for your channel.
No wonder it is attracting top gamers and slowly becoming popular to compete with big platforms like Twitch and YouTube.
If you are thinking of earning from the platform, you should know it's not as simple as playing games online.
So, we will help you figure out how you can make money on Mixer with your streams.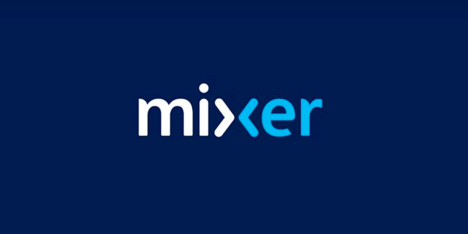 Below, we discuss various ways to make money on Mixer and how to become a Mixer partner to get extra benefits.
Note – This post may contain affiliate links. Please read disclosure policy
— QUICK MONEY IDEAS —
Want to make money quickly? Here are a few platforms to earn up to $25 – $50 in a few minutes!
PineCone Research: Earn $3 – $5 per each survey guaranteed .Sign up now
5 Ways to Make Money on Mixer
If you want to make money on Mixer, you have to know that it's challenging.
You should be aware of the various ways to generate income through the platform before deciding which path to take.
Here are five ways to make money on Mixer.
Grow Your Following
You may go through a dozen posts on how to make money on Mixer, but making actual money on the platform is another thing.
Before you can start to earn through any of the methods listed below, you have to establish your channel.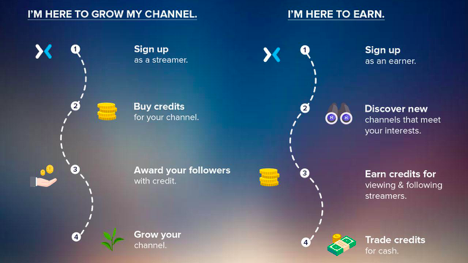 Building your following is the only way to become a Mixer Partner, get sponsorships, and enough viewers to take advantage of the Direct Purchase Program feature.
So, how do you grow your following on Mixer? The answer is good content.
There are so many ways to get more people to follow you.
Start by picking a niche for your channel so you can build a community of like-minded people around you.
Make sure you are giving these people some good quality streaming, or else it will take double the time to build a following.
You can also grow your following by appreciating each follower you already have.
You can do that by interacting with them, even if you can count the audience on your fingertips.
This way, they can feel a connection with you, and they would want to stay on your stream.
Ask for Contributions
If you want to make money on Mixer, ask for it by offering perks in return.
Since the platform doesn't limit your ways of making money online, you can ask your followers for contributions in exchange for exclusive content.
You will have to accept the payment using third-party services.
You can also have a patron who gives you a certain amount of money every month in exchange for exclusive content. Patrons can also get access to your private group chat, Q/A session, and movie nights.
You can even introduce a tier system, in which the patron gets access to more content when they donate more.
For all that to happen, you have to offer the patrons some perks to add additional value to your stream.
This way, you are not just asking them for donations but giving them perks in exchange for money.
Get Your Viewers to Use Skills
When you have built a connection with your followers, get them to use skills.
The viewers buy skills using Embers (Mixer's virtual currency) to send gifs, stickers, and other effects on the stream.
Every time they use a skill on your stream, you get money out of it.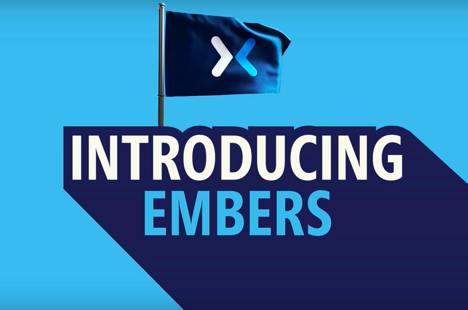 Your viewers can also support you by using sparks, which they earn by watching other streams.
They can spend sparks to buy skills and then use them on your stream.
Sparks also help partnered Mixers reach milestones that give small financial benefits to the streamers.
Activate the Direct Purchase Program
The Direct Purchase Program lets you earn money by promoting the game you are streaming.
If your viewers like what you are playing, they can buy it using the button at the top of the page, without leaving the stream.
The purchased game goes right into the game library of their Xbox or Windows 10.
You, as a streamer, will earn 5% of every game purchased through your channel.
Any streamer can activate this option, even if they are not a Mixer Partner.
Get Sponsorship Offers
Of all the ways to make money on Mixer, this one is the trickiest.
Even so, many streams think the best money comes from sponsorships.
Mixer sponsorships work like any other – you get paid to promote products.
But, to get these sponsorships, you have to catch the eye of an interested company.
That means if you are new to the platform, you will have to compete with other prominent streamers and convince the sponsors that you can give them results.
What is a Mixer Partner?
When you become a Mixer Partner, you are a professional streamer for the service, and you get extra benefits for that.
You don't have to become a partner to accept tips, but you get a fair amount of opportunities to make money as one.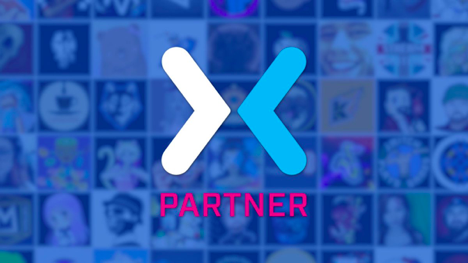 To become a Mixer Partner, you need to apply using the partnership tab in the dashboard.
Here are some conditions you need to fulfill:
Your account should be at least two months old
It should be attracting 2000 followers of more
At least 25 hours of streaming per month
Stream 12 days or more every month
After you have applied for a partnership, the team will assess your channel quality before accepting you as a Mixer partner.
If you have a successful brand of some other platform, you might be able to become a partner even if you don't check every requirement box.
Summary on how to make money on mixer
To make money on Mixer, you should have a solid streaming plan – one that is unique and allows you to grow your channel.
Your streaming strategy should aim to attract more followers and communicate with your existing ones so that they may support you.
Once you have a decent fan following and quality content, the platform will accept you as a Mixer Partner, and you can receive even more benefits.
If you're serious about creating an income with streaming, focus on building a loyal following and find your niche. After that, stream more professional by upgrading your equipment.
Author Bio: Financial Wolves is a blog focused on helping you make more money to achieve financial freedom. After repaying student loans over $60,000 of student loans, I've shifted my focus to online entrepreneurship to build wealth.