How to get your blog noticed by google and increase the visibility
… okay, so you've a blog and it is time to increase the visibility on Google.
and the usual question is – How to get your blog noticed by Google? Like, how?
How do I get my blog to show up on Google search?
How do I get my blog noticed
How do I get people to view my blog?
How do I make my blog 2020? etc etc.
When referring to visibility of a blog or website, we are almost without exception referring to visibility on search engines (like Google, Yahoo or Bing).
Most of us rely heavily on content to compete for rankings on search engines like Google. It's the best way of building organic traffic to your site.
Note – This post may contain affiliate links. Please read disclosure policy
However, Google is smart and there are so many websites online that getting on page 1 can be really difficult.
Also, it adjusts ranking algorithms regularly, so what works today, may not work forever.
In this post, we will go over 5 super effective ways on how to get your blog noticed by google.
Note: I recommend signing up for this FREE training to boost your visibility on Google and drive organic traffic.
Five Ways you can Improve Blog Visibility on Google
1. Lay the Right Foundation for increasing. visibility
Part of how Google ranks sites is the way they perform.
Faster sites typically rank better.
There are many ways you can speed up your website, including getting better hosting, making tweaks to your code, using a content delivery network, and more.
If you find that despite everything you've done you are still struggling along, then it might be time to take a page out of a competitors playbook.
…. To do this easily use the WHSR Tool and simply type in the URL of a competitor site.
The tool will then display all the details it can find, including what hosting it's on, any web applications that might be running, and other technologies that might be in use.
….You don't have to copy everything, but it might give you a sense of what may be good to try out.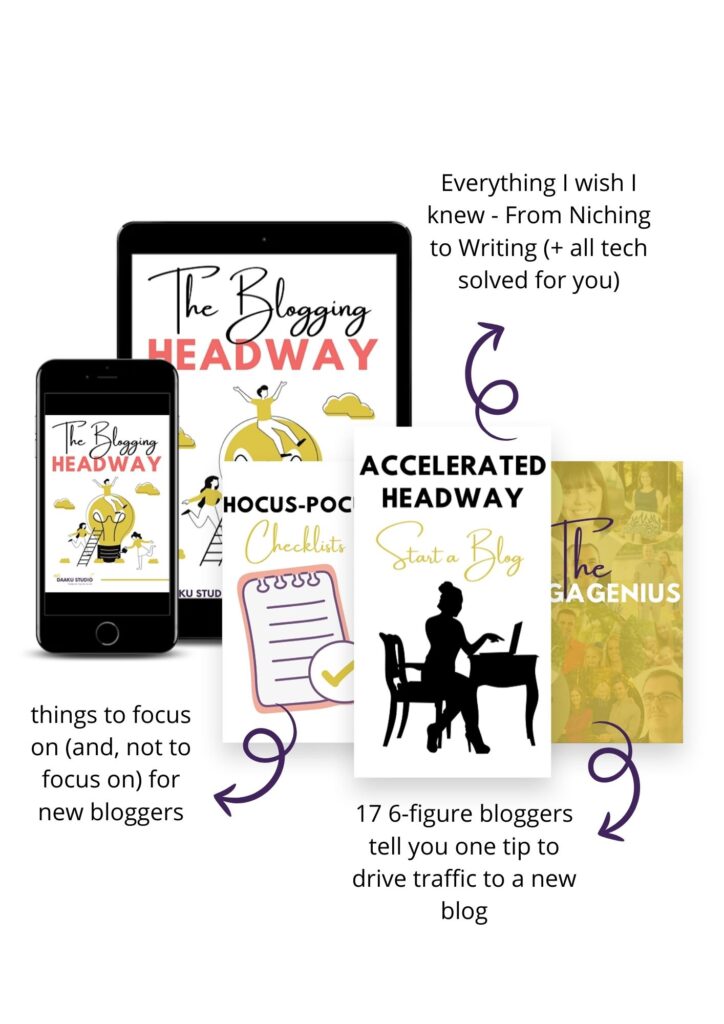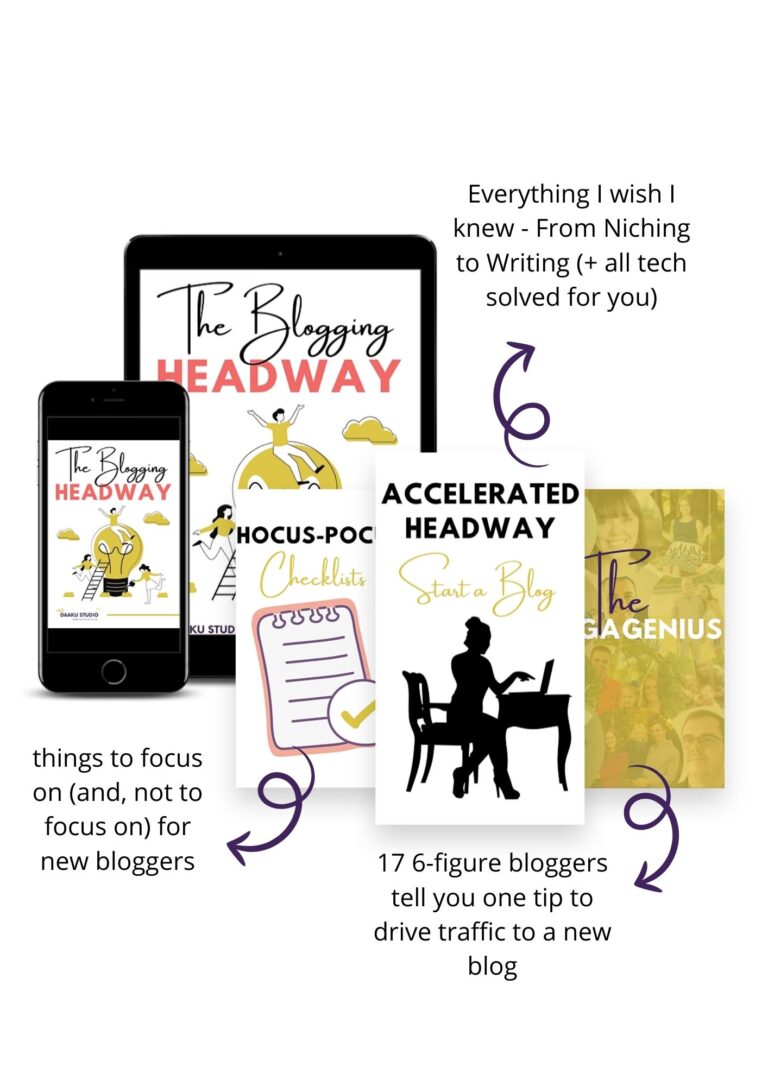 2. Always Have a Sitemap
Sitemaps are like directories of your web pages in a format that's easily read by web crawlers.
… Search engines like Google make use of crawlers to quickly index pages of a site.
The more easily indexed your site is, the better your chances of getting ranked.
There are many ways of doing this depending on how your website was built.
The simplest, of course, is if you're using WordPress.
Building a sitemap in WordPress only needs the addition of a Yoast SEO plugin and it can be created automatically.
3. Build Solid Content
Content is the core foundation of any website.
… Irrespective of how great a site you have designed, it is content that will make Google keep on pointing visitors towards your web page.
It can be considered the ultimate in leverage for site visibility.
To rank well, Google analyzes the content you have on your site and decides how good it is based on multiple factors.
Three of the most important among these are Expertise, Authority, and Trust.
In part, you can meet these requirements by creating content which is;
Evergreen
Comprehensive, and
Links to reputable sites
If you want to go into greater depth, consider learning the basics of SEO together with an SEO tool such as Ahrefs.
It might be expensive, but such tools can give you much better insight on what content to build.
You can perform keyword and competitor analysis as well, to see what direction you should be moving in.
4. Always Be Mobile Friendly
This is perhaps both one of the easiest and yet most difficult conditions to meet.
….Because of the massive spread of mobile technology, Google today demands that websites be mobile friendly.
Of course, part of ties back to speed as well since mobile optimized sites tend to load faster.
The easiest way you can get mobile friendly is if you're using something like WordPress or a website builder.
If this is the case, all you need to do is ensure that the template you're using is mobile-ready.
For the rest of website owners, you will need to rely on the way you built your site to prepare a mobile version that can be used.
This might take a while to get right.
You can make use of the Google free tool to test the mobile-friendliness of your website.
5. Build More Backlinks
Backlinks are links to your site from outside sources. For example, if a website has your url embedded somewhere on it that leads to your site when a user clicks it – that's a backlink.
Again, the reason for this is to show Google the reputation of your website.
The more backlinks you have, the higher an indication it is that your site is reputable and trustworthy.
Do note though that the quality of backlinks count as well. This means that if a reputable site links to you, it is much better than having the same link from an unknown source.
Important: There are many websites out there that 'sell' backlinks. This can seem like a quick and easy way out, but be warned that using these will almost ensure your site gets buried by Google. It knows and won't easily be fooled.
Some ways you can build backlinks include;
Guest posting on other sites
Exchanging links
Creating infographics for social channels
Conclusion: Visibility on search engines Takes a Lot of Work
Building a reputation strong enough to rank well on Google is a hard and arduous task.
The tips I've shared here may seem to involve a lot of work but believe me, it is just the tip of the iceberg if you're in for the long haul.
Also, don't expect to sit on your laurels basking under the sun once you rank well.
The competition is always moving and it's a desperate fight to get the lion's share of web traffic.
You will need constant tweaks and improvements to stay on top of the game.
This is all. This is how you get your wordpress blog visible on Google search results.
**** This is a guest post by Jason Chow. He is a digital marketer and WordPress fan. He has been working with internet marketing for more than 5 years. He loves to connect with like-minded bloggers, website owners and even entrepreneurs. He believes reading and practicing what you read are important. Jason is currently associated with WebRevenue.io.
Resources that can help you with land work from home jobs
How to find and pitch clients your freelance services– You can find my strategies to find high-paying freelance writing clients.
Become a work at home mom– A FREE training session that comes along with a workbook and guides you through the entire freelancing journey.
FlexJobs You can find 100% legitimate work from home jobs and freelancing gigs on this platform